TRAVEL & LEISURE
UK Fitness Club Chain 1R Has Opened a Concrete-Heavy 800-Square-Metre Venue in Melbourne
It's the brand's first site in Australia — and its biggest to-date anywhere in the world.
Next time you work up a sweat, you could be surrounded by neon lights, wandering through plenty of concrete and descending into a South Yarra basement. That's what's on offer at 1R Melbourne, the first Australian outpost of the UK-based fitness club chain, which has just opened its doors on Chapel Street.
Spread across 800 square metres, the Melbourne venue is 1R's biggest site to-date out of its eight worldwide. But, like its sibling venues in London, it's hardly your usual gym experience. That's a fairly familiar claim these days — Melbourne has also just welcomed its first Barry's Bootcamp studio, from another company that endeavours to give your standard workout routine a twist — but 1R tackles its task with industrial-style decor, high-intensity classes, music curated by local DJs and free prosecco on Friday nights.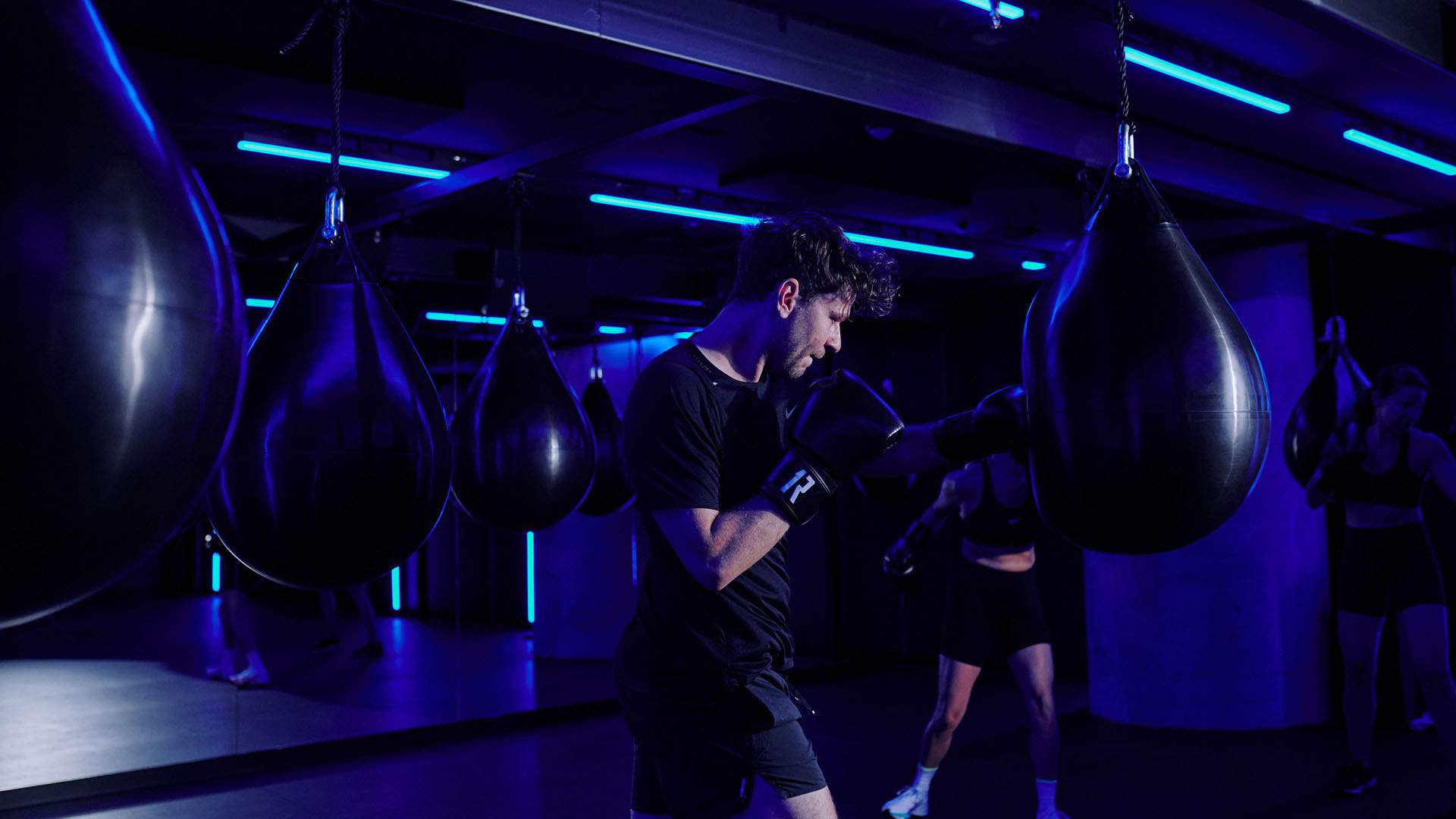 If you're all about exerting some energy, 1R's sessions fall into three categories: 'reshape', 'rumble' and 'reformer'. The first provides a full-body workout, while the second puts the site's boxing bags to good use — and also focuses on speed, footwork and high-intensity interval training. In the third group, pilates meets cardio, with everything once again dialled up to get the blood pumping.
Whether one of the above classes has already piqued your interest, or you're keen on trying them all, 1R does memberships, packages and pay-as-you-go sessions — so you can choose how much you're keen to commit. One-off visits cost $25 a pop, newcomers can sample three classes for $30 in total, or gym diehards can opt for 28 sessions per month for $320.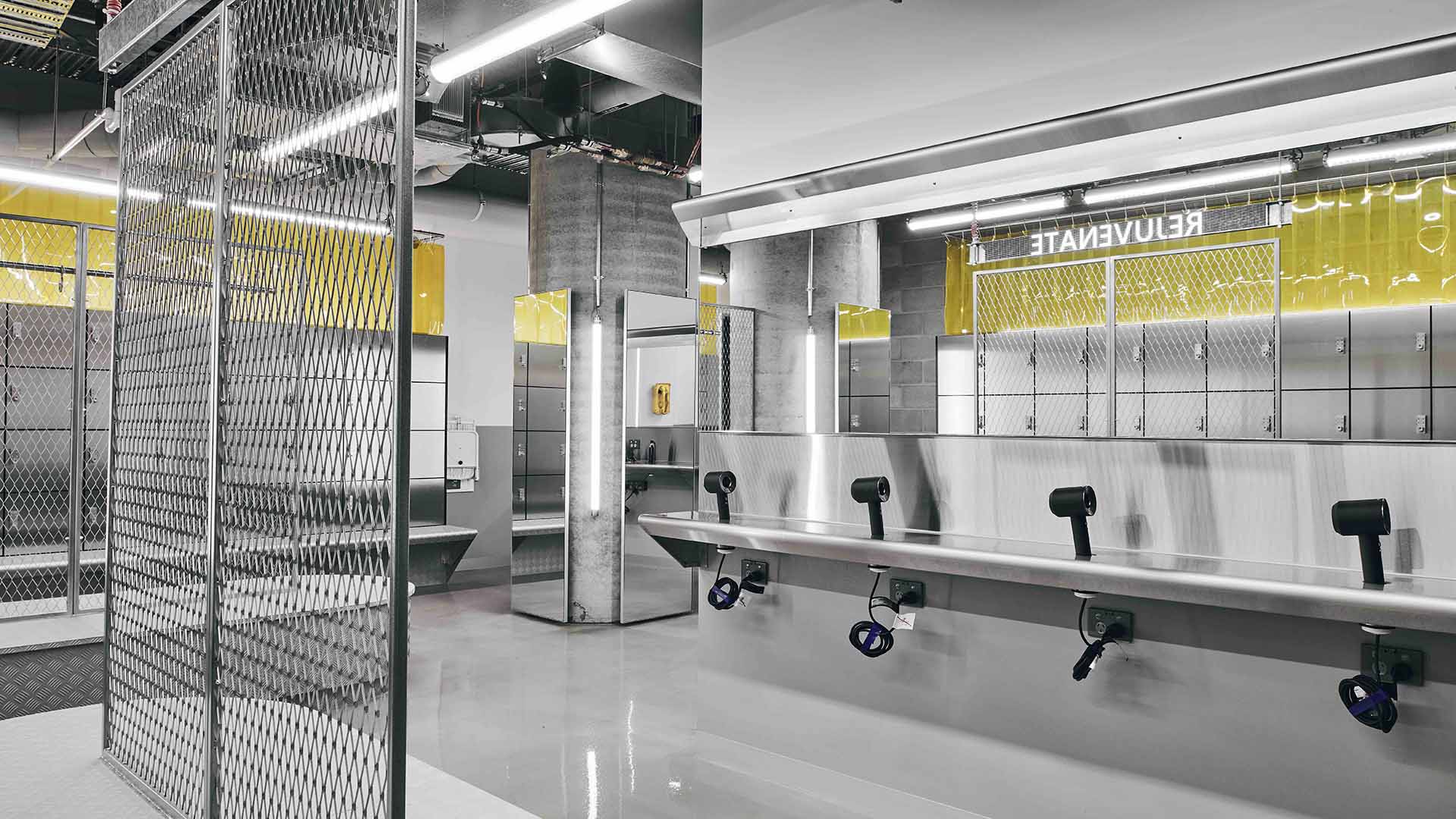 Thanks to the fitout by Foolscap Studios, 1R's decor and design is as much of a drawcard as its fitness routines, starting with its calm, crisp ground-floor reception area. That's where you'll also find the smoothie and coffee bar — which serves up the aforementioned sparkling to end the working week — as well as a retail space showcasing local activewear designers.
Downstairs, each of 1R's different workout concepts gets its own room. When the sessions start, you'll be doing so in moody lighting and to a beat timed to match your movements. Then, afterwards, you can head to the repair rooms, which stock Grown Alchemist products and Dyson hair dryers, and are designed to look futuristic but also relaxing. You can also call upstairs to order a post-workout drink from the bar, too.
Find 1R Melbourne at Shop 10, 625 Chapel Street, South Yarra. For more information about its sessions and prices, visit the fitness club's website.
Images: Simon Shiff.
Published on February 21, 2021 by Sarah Ward