Victoria Is Opening Up the Pfizer Vaccination to Under 40s From August 25
From tomorrow, people aged between 16–39 will be able to book in to get the Pfizer jab — and if you already have an AstraZeneca appointment, you'll be given the choice to switch.
Victorians, if you're under the age of 40, Premier Daniel Andrews has just revealed some great news. As announced at the state's daily COVID-19 press conference today, Tuesday, August 24, Victoria's COVID-19 vaccination rollout will open up doses of the Pfizer jab to folks aged between 16–39 — at state-run vaccination hubs effective from Wednesday, August 25.
Accordingly, under 40s across the state will be able to get booking from 7am tomorrow — and ahead of the nationwide rollout date for Pfizer to this age group — for appointments at more than 55 state-run centres. As announced last week, this specific jab is set to become available to everyone between the ages of 16–39 across the entire country from Monday, August 30, but Victoria is now getting in early.
At present, there'll be about 450,000 first-dose Pfizer jabs available to this age group in Victoria. This isn't enough to cover everyone, the Premier advised, but it'll still start the Pfizer rollout to this age range.
Also, if you're under 40 and you already have an AstraZeneca appointment booked — because it has been just over two weeks since Victoria broadened its vaccination campaign rollout and started administering the AstraZeneca COVID-19 jab to people aged between aged 18–39 — you'll now get asked if you'd like Pfizer or AZ when you turn up. So, you don't need to cancel your existing appointment and rebook, or do anything other than show up to your existing time slot.
One other caveat: if you're over the age of 18, you can get either jab, but 16- and 17-year-olds are only eligible to get the Pfizer vax.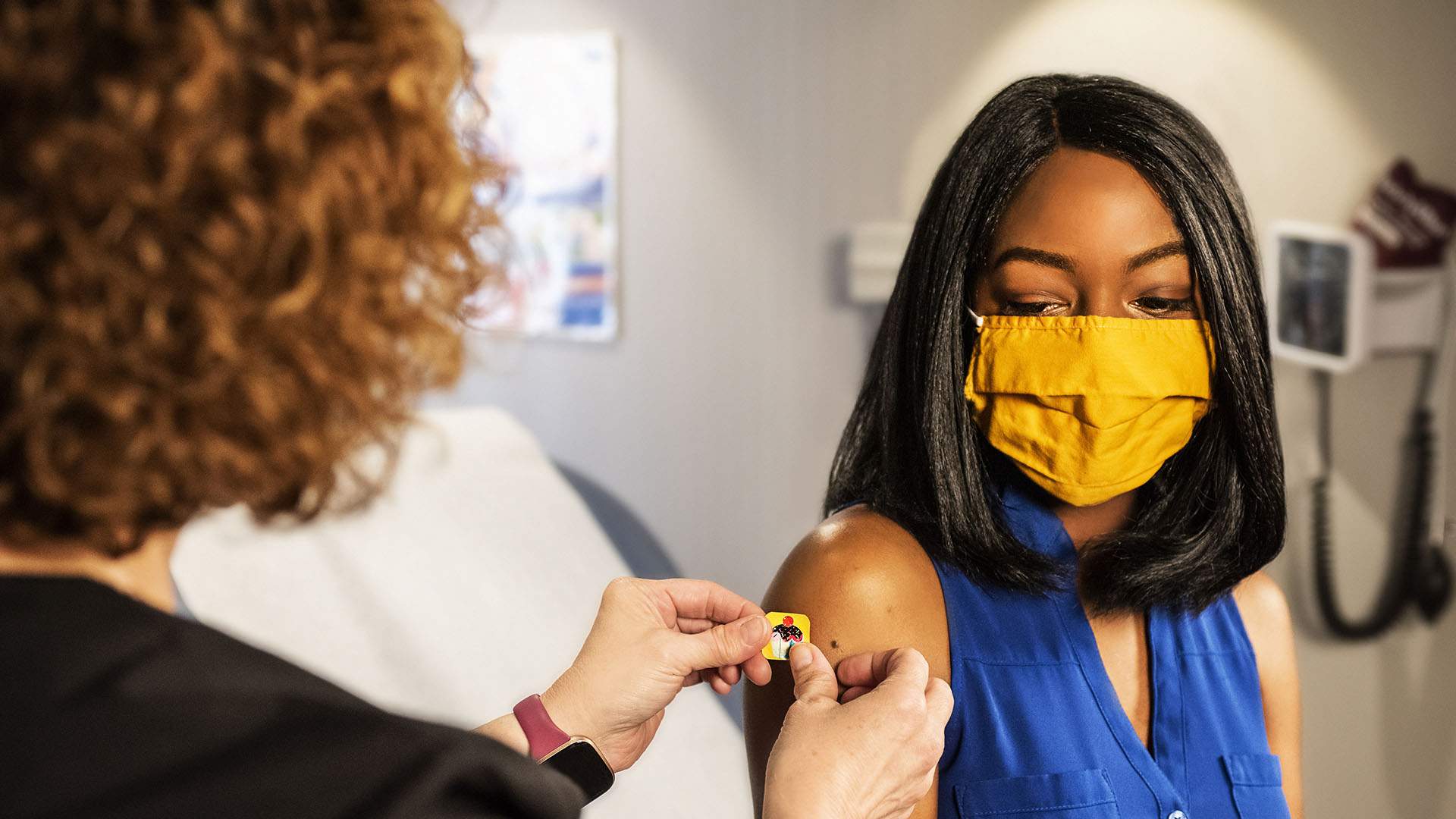 The Pfizer vaccination is the recommended COVID-19 jab for all Australians under the age of 60, but the country's vaccination rollout has been targeting high-priority and high-risk groups first, and then working backwards in terms of age range.
So, before now, Victorian residents under 40 who'd prefer the Pfizer vaccine have needed to fall into a specific group to access it. That means that adults aged up to 39 haven't been eligible to get the Pfizer vaccination unless you're of Aboriginal and Torres Strait Islander descent; work in quarantine, border or healthcare roles; work or live in an aged care or disability facility; work in a critical and high-risk job such as defence, fire, police, emergency services and meat processing; have an underlying medical condition or significant disability; are pregnant; or participate in the NDIS, or care for someone who does.
Victoria's Pfizer vaccination rollout will open to all Victorians aged between 16–39 from Wednesday, August 25. For further information about Victoria's vaccine rollout, head to the Victorian Department of Health website.
Introducing Concrete Playground Trips
Book unique getaways and adventures dreamed up by our editors