ARTS & ENTERTAINMENT
And Just Like That, The Full Trailer for 'Sex and the City' Spinoff 'And Just Like That...' Is Here
Sarah Jessica Parker, Kristin Davis and Cynthia Nixon return for another round of cosmos in this ten-part follow-up to the HBO hit.
If you've spent any part of the past two decades dreaming about being a fabulously dressed New York writer who seems to do very little work but can still afford a fantasy wardrobe — or if you've just spent it drinking a lot of cosmos — then Christmas is coming early for you in 2022. Seventeen years after Sex and the City wrapped up its HBO run, the hit series is getting a spinoff, which'll start airing in mid-December. As an early present, it's just dropped a full trailer.
That show is And Just Like That..., which was first announced back at the beginning of 2021, and is set to start streaming Down Under next week. The ten-part series reunites Sarah Jessica Parker, Kristin Davis and Cynthia Nixon more than a decade since they last shared a screen in the terrible 2008 and 2010 Sex and the City movies. And, if you're wondering what's in store, the new trailer expands upon the first glimpses seen when the show's release window was announced, and in the first teaser trailer a few weeks back.
Once again, Parker's Carrie Bradshaw narrates the sneak peek. And yes, she's still waxing lyrical about life, love, friends, family, sex, New York and all her favourite topics. The famed fictional New Yorker also spends time looking at her shoes, because, as Manolo Blahnik devotees know, it really wouldn't be a Sex and the City-related series otherwise.
Also featuring: glimpses of Carrie, Miranda (Nixon) and Charlotte (Davis) going about their lives — and of plenty of other familiar Sex and the City faces as well. The series' main trio don't have Kim Cattrall's Samantha for company this time, but Chris Noth, Mario Cantone, David Eigenberg, Evan Handler and the late Willie Garson all return. Yes, that's Big, Anthony, Steve, Harry and Stanford all accounted for.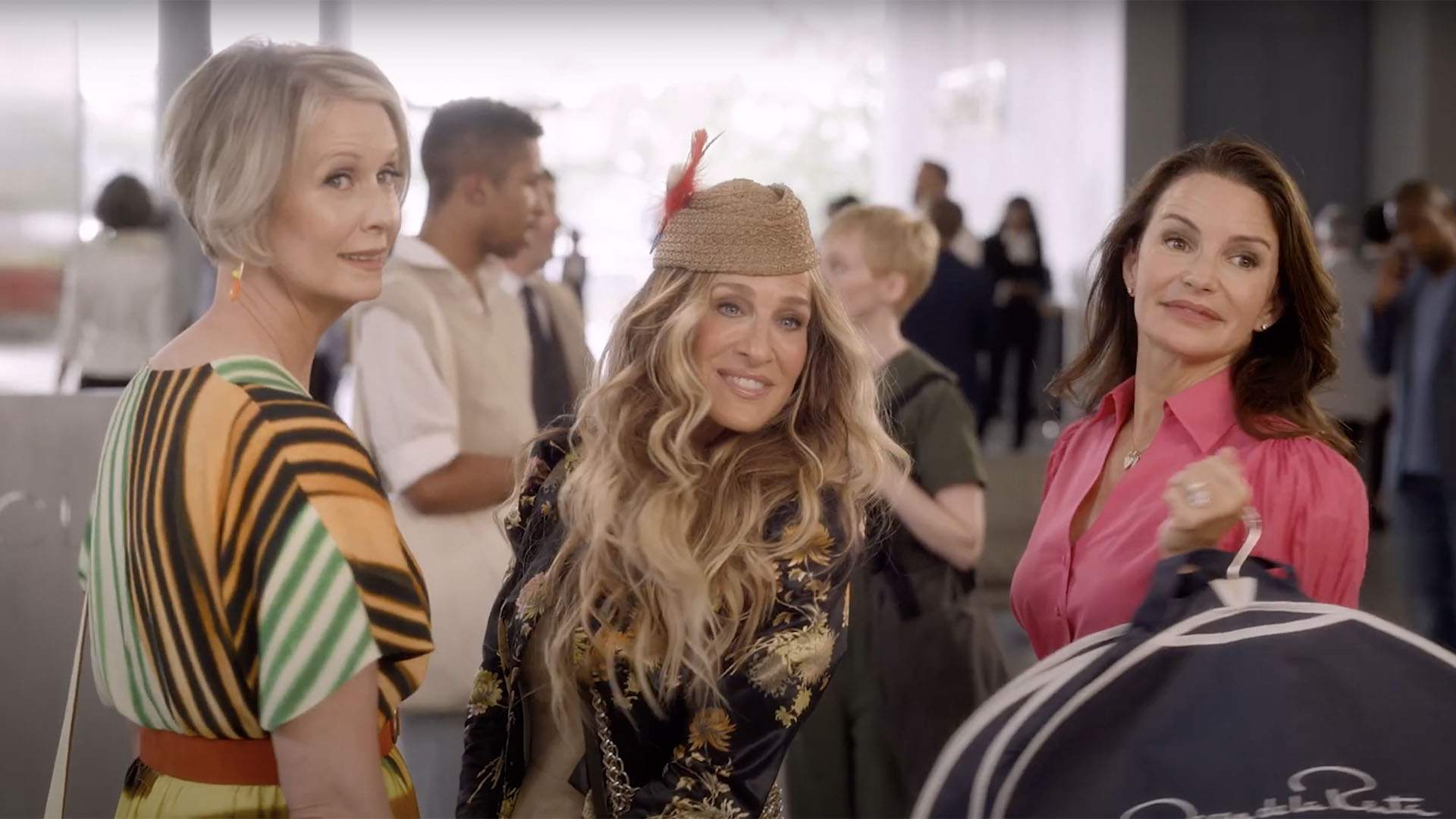 If you're already planning what you'll be wearing while you watch — we know what you'll be drinking — you'll be able to stream the first two episodes on Thursday, December 9 via Binge in Australia, with new episodes dropping weekly on Thursdays afterwards. In New Zealand, it'll air on Neon and Sky Go from Friday, December 10, with new episodes dropping at 1pm each week. It'll also head to SoHo from 9.30pm on Mondays from December 20.
Due to Cattrall's absence, And Just Like That... is being badged as a "new chapter' in the Sex and the City story, rather than an additional season of the existing 1998–2004 program.
Parker, Davis and Nixon are also named as producers on And Just Like That..., alongside Michael Patrick King, who worked as a writer, director and executive producer on the original (and on the two movies).
Check out the full trailer below:
And Just Like That... will start streaming in Australia via Binge from Thursday, December 9. In New Zealand, it'll air via Neon and Sky Go in New Zealand from Friday, December 10, and also on SoHo from 9.30pm on Mondays from December 20.
Published on December 01, 2021 by Sarah Ward