ARTS & ENTERTAINMENT
Marvel Is Bringing Its Live Arena Shows to Australia for the First Time
Watch your favourite spandex-clad superheroes try to save the world — on stage instead of in a cinema.
Marvel Is Bringing Its Live Arena Shows to Australia for the First Time
Watch your favourite spandex-clad superheroes try to save the world — on stage instead of in a cinema.
Over the past decade, Marvel has trained superhero-loving cinema-goers well. Now 23 films into its enormous cinematic universe and showing zero signs of stopping, the comic book company has basically taken over the big screen, with three of its huge movies ranking among Australia's top five box office hits of the year in 2019 alone — Avengers: Endgame, Captain Marvel and Sony-Disney collaboration Spider-Man: Far From Home.
More flicks are coming in 2020, of course. So are a heap of TV shows, all headed to Disney's new streaming platform. But, if you'd love to see your favourite spandex-clad crime-fighters try to save the world in person, you'll be happy to know that's coming next year as well.
Marvel Universe Live! is exactly what it sounds like, with the production taking more than 25 characters such as Spider-Man, The Avengers and the Guardians of the Galaxy, teaming them up on stage and letting audiences marvel (pun intended) at their exploits. Featuring everyone from Iron Man, Thor, Black Panther and the Hulk to Captain America, Doctor Strange, Black Widow and the Wasp, it tasks the beloved superheroes with facing off against some of Marvel's infamous villains, including Nebula, Loki and Green Goblin. And, it packages their antics with video projections, special effects, and both aerial and motorcycle stunts.
The performance is aimed at all ages and, in news that's about as unsurprising as most wisecracks that Tony Stark ever uttered, the show has proven a massive success in the United States, Latin America and Europe. As a result, it was only a matter of time until it hit Australia, which it'll do across March and April next year.
Obviously, attendees won't be watching Robert Downey, Jr, Chris Hemsworth, Benedict Cumberbatch, Scarlett Johansson or Tom Hiddleston — or any of the many, many other high-profile stars who feature in the Marvel Cinematic Universe. But, if you're happy to get your Marvel fix however you can, then you can do just that in arenas and stadiums around the country in 2020.
Thanks to recent news — namely the revelation that, due to negotiation breakdowns between Disney and Sony, Spider-Man may no longer be part of the MCU — it might also be your last chance to see the web-slinger join forces with other Marvel heroes, other than on the page. Of course, Disney and Sony might also come to mutually agreeable terms and the MCU could continue on as it is, so heading to Marvel Universe Live! would just be a bonus.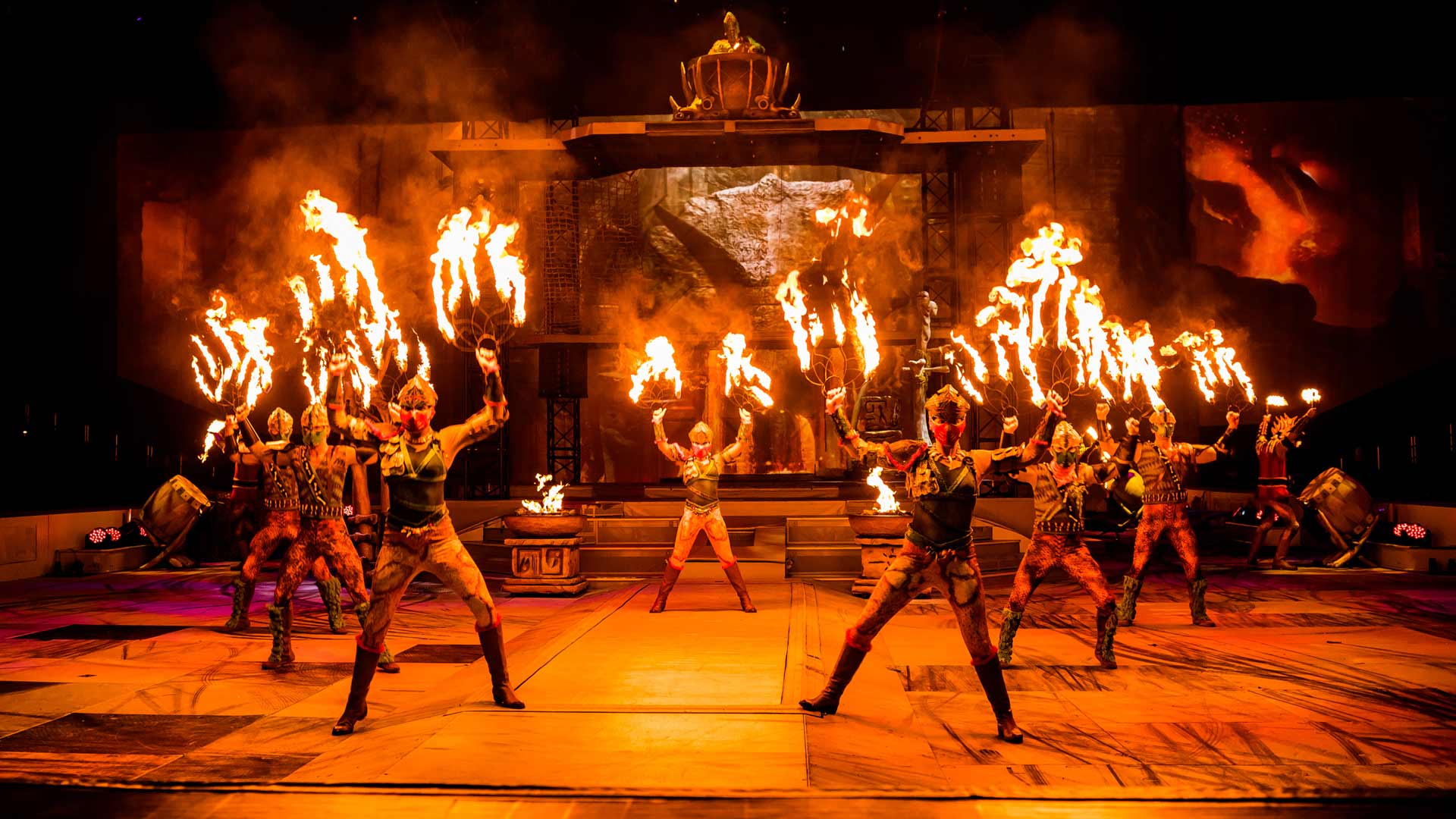 MARVEL UNIVERSE LIVE! 2020 DATES
Adelaide — Adelaide Entertainment Centre, March 26–29
Melbourne — Rod Laver Arena, April 2–6
Brisbane — Brisbane Entertainment Centre, April 11–13
Sydney — Qudos Bank Arena, April 16–19
Perth — RAC Arena, April 25–27
Marvel Universe Live! pre-sale tickets are available from 9am on Monday, August 26 with general sale starting at 9am on Wednesday, September 11 via Ticketek.
Published on August 23, 2019 by Sarah Ward