Netflix Has Greenlit a 'Squid Game' Reality Competition TV Show Because Of Course It Has
Making the hit South Korean thriller a reality — without the murder — 'Squid Game: The Challenge' will see 456 players compete to win $4.56 million.
So, you're one of the hordes of people who watched Squid Game. We all are. And, you watched it and thought that playing hopscotch and tug of war sounds like fun — and breaking out the sugar honeycombs and grabbing your bag of marbles, too — but obviously without the whole pesky compete-to-the-death angle. If that's you, then Netflix keeps dropping news that'll get you excited. Already, the streaming platform has confirmed that Squid Game will return for season two, and also revealed a few details with an extremely brief teaser trailer. Now, it's turning Squid Game into a reality — a reality competition TV show, that is.
Squid Game: The Challenge won't include murder. It will feature 456 players, though — all ordinary people, and not actors. And, they will indeed compete to win $4.56 million. Plus, they'll play a series of games inspired by the South Korean thriller — the extremely fictional South Korean thriller, until now — as well as a few new additions.
Also, competitors will be eliminated as the games go on, and forming strategies and alliances will play a huge part. So yes, Squid Game: The Challenge is designed to get as close to the OG Squid Game as possible, just without the body count. It'll all be overseen by a Front Man, too, because of course it will. As yet, there's no word if the Red Light, Green Light doll will be involved.
Do you want to play a game? Enter to join Squid Game: The Challenge at https://t.co/MaXfZnqmvb pic.twitter.com/6gYLXlplDC

— Netflix (@netflix) June 14, 2022
Netflix is calling Squid Game: The Challenge "the biggest reality competition series ever", and it'll certainly have the biggest cast. The results will unfurl over ten episodes, which don't yet have a release date — but the show is due to shoot sometime in early 2023, and the streaming platform does like to turn things around as quickly as possible
If you're keen not only to watch but to play, casting — or recruitment, as Netflix has dubbed it — is currently open for English-language speakers from any part of the world. There are three sections: casting in the UK, casting in the US and casting elsewhere (including Down Under). You do need to be at least 21, though, and be available for four weeks at the beginning of next year. Also, you need to hold a valid passport.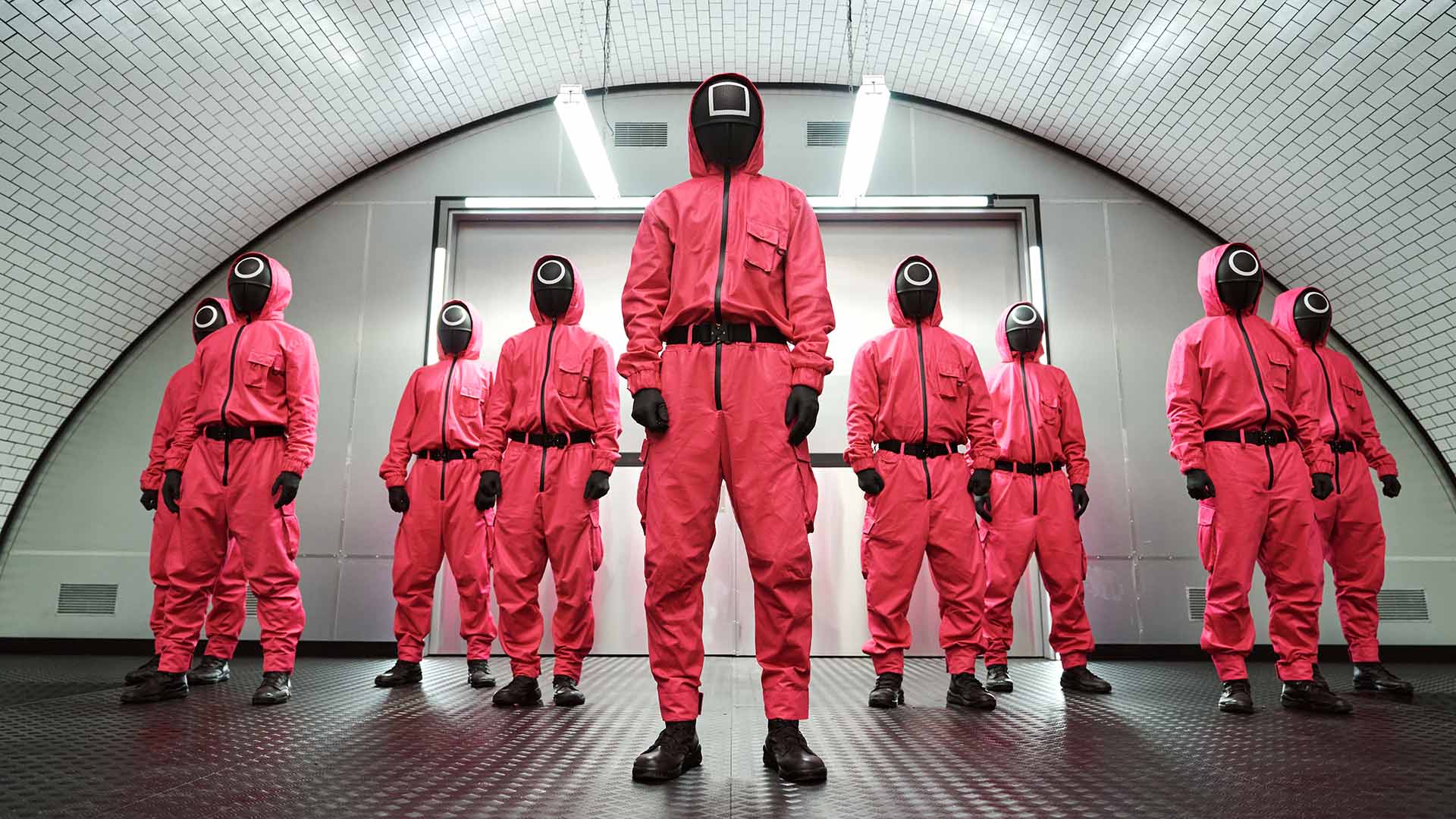 Making a gripping and brutal TV show that satirises capitalism, seeing it become a huge hit and one of the best new TV programs of 2021, then bringing its games into real life does sound like something that might happen in Squid Game itself if the show was getting meta.
Announcing Squid Game: The Challenge, Netflix VP of Unscripted and Documentary Series Brandon Riegg said that "Squid Game took the world by storm with Director Hwang's captivating story and iconic imagery. We're grateful for his support as we turn the fictional world into reality in this massive competition and social experiment."
He continued: "fans of the drama series are in for a fascinating and unpredictable journey as our 456 real world contestants navigate the biggest competition series ever, full of tension and twists, with the biggest ever cash prize at the end."
Squid Game: The Challenge recruitment is open now, with the show set to film in early 2023, and expected to air sometime later that year. We'll update you with an exact release date when one is announced.
Squid Game's first season is available to stream via Netflix. We'll update you with a release date for season two when one is announced.
Images: Noh Juhan/Netflix.