Here's Everyone You Need to See (and Read) During 2023's 226-Event Sydney Writers' Festival Program
Close to 300 writers and thinkers will hit the Harbour City, including four Booker Prize-winners and two-time Pulitzer Prize recipient Colson Whitehead.
If you've spent the past year with your nose buried in a book, that's about to pay off beyond the everyday joys and thrills of reading. Sydney Writers' Festival's 2023 lineup is here another hefty catalogue of thought-provoking events — 226 of them, with almost 300 writers and thinkers involved. From the recipients of the literary world's brightest honours to some of Australia's household names and faces, a wealth of talent is descending upon the Harbour City, and being streamed nationally thanks to SWF's online program.
Every writers' festival converges around an annual theme, with Sydney's focusing on 'Stories for the Future' for its 2023 iteration from Monday, May 22–Sunday, May 28 at various venues around the city — and also beamed digitally. Thinking about what's to come has been an inescapable part of living through the pandemic era, which SWF knows, curating a bill of talks that'll contemplate moving through the chaos of the past few years and into in a different tomorrow.
Today's most current Booker Prize-winner, plus three from past years as well, top the lineup: Shehan Karunatilaka, who won in 2022 for The Seven Moons of Maali Almeida; The Luminaries' Eleanor Catton; The Narrow Road to The Deep North's Richard Flanagan and Girl Woman Other's Bernardine Evaristo. Still on highly applauded attendees, two-time Pulitzer Prize-winning American novelist Colson Whitehead — for The Underground Railroad, which was then adapted into a TV series, and for The Nickel Boys — also leads the bill, arriving between Harlem Shuffle's 2021 publication and sequel Crook Manifesto's arrival this July.
Among the international names, the above headliners have ample company. When Trinidad-born UK musician Anthony Joseph isn't talking poetry — he is 2022's TS Eliot Prize for Poetry winner — London restauranteur Asma Khan from Darjeeling Express, and also seen on Chef's Table, will chat about comfort food; Daniel Lavery from Slate, who penned the Dear Prudence column from 2016–21, will run through his best advice; and Vietnamese author Nguyễn Phan Quế Mai will introduce her new novel Dust Child.
On the local front, get ready for two iconic pairings: former Prime Minister Julia Gillard being interviewed by Indira Naidoo, plus Jurassic Park favourite Sam Neill discussing work, life and writing with his Sweet Country, Dean Spanley, Dirty Deeds and Palm Beach co-star Bryan Brown. Also on the must-attend list: Grace Tame chatting about The Ninth Life of a Diamond Miner: A Memoir, Heartbreak High's Chloé Hayden doing the same with Different, Not Less: A neurodivergent's guide to embracing your true self and finding your happily ever after, and Stan Grant on The Queen Is Dead. Also, on Monday, May 15 before the main festival, Tim Winton will discuss writing the ABC TV documentary Love Letter to Ningaloo.
Under first-time Artistic Director Ann Mossop, opening night will feature Evaristo, Benjamin Law and Miles Franklin-winner Alexis Wright working through the impact that the past has on the present, as well as poet Madison Godfrey performing. At the other end of the fest, novelist Richard Flanagan will look forward, exploring why we need to tell our own tales to shape the future.
And, if your main relationship with the printed word is through recipe books, the 2023 festival is going all in on the topic for one day at Carriageworks Farmers Market. Stephanie Alexander and Maggie Beer will talk with Adam Liaw, while fixing the food system and family recipes will also nab chats by culinary talent. Capping off the bill will be foodie gala The Dinner That Changed My Life, with everyone from Nat's What I Reckon and Jennifer Wong to Alice Zaslavsky and Colombo Social's Shaun Christie-David involved.
Among the rest of the program, other highlights include a tribute to Archie Roach and Jack Charles; comedians Wil Anderson and Laurence Mooney; the All Day YA lineup; a deep dive into crime podcasting with journalists Patrick Abboud, Kate McClymont and Hedley Thomas; and The Book Thief and The Messenger's Markus Zusak on bringing the latter to TV.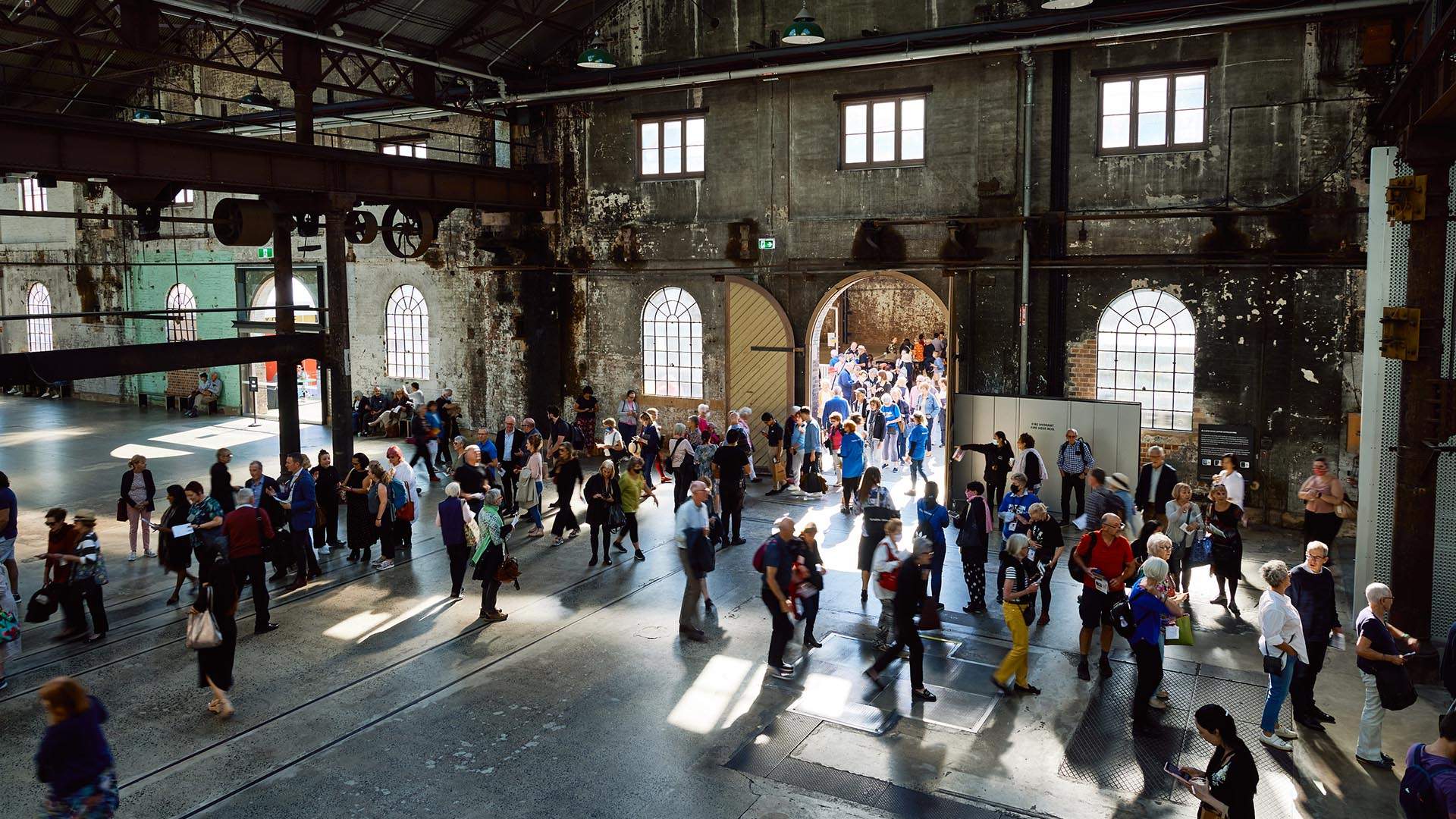 Adaptations in general earn their own session, Shane Jenek aka Courtney Act is part of SWF's stint of Queerstories, Tom Ballard pops up on an OK Boomer panel, Australia's war on hip hop gets its time in the spotlight, and there's a look at AI in the age of ChatGPT.
As always free events are a big part of the program as well, with more than 80 on year. And, also in the same category, the spread of venues is hefty — including Carriageworks, Town Hall, and 25 suburban venues and libraries across the Sydney.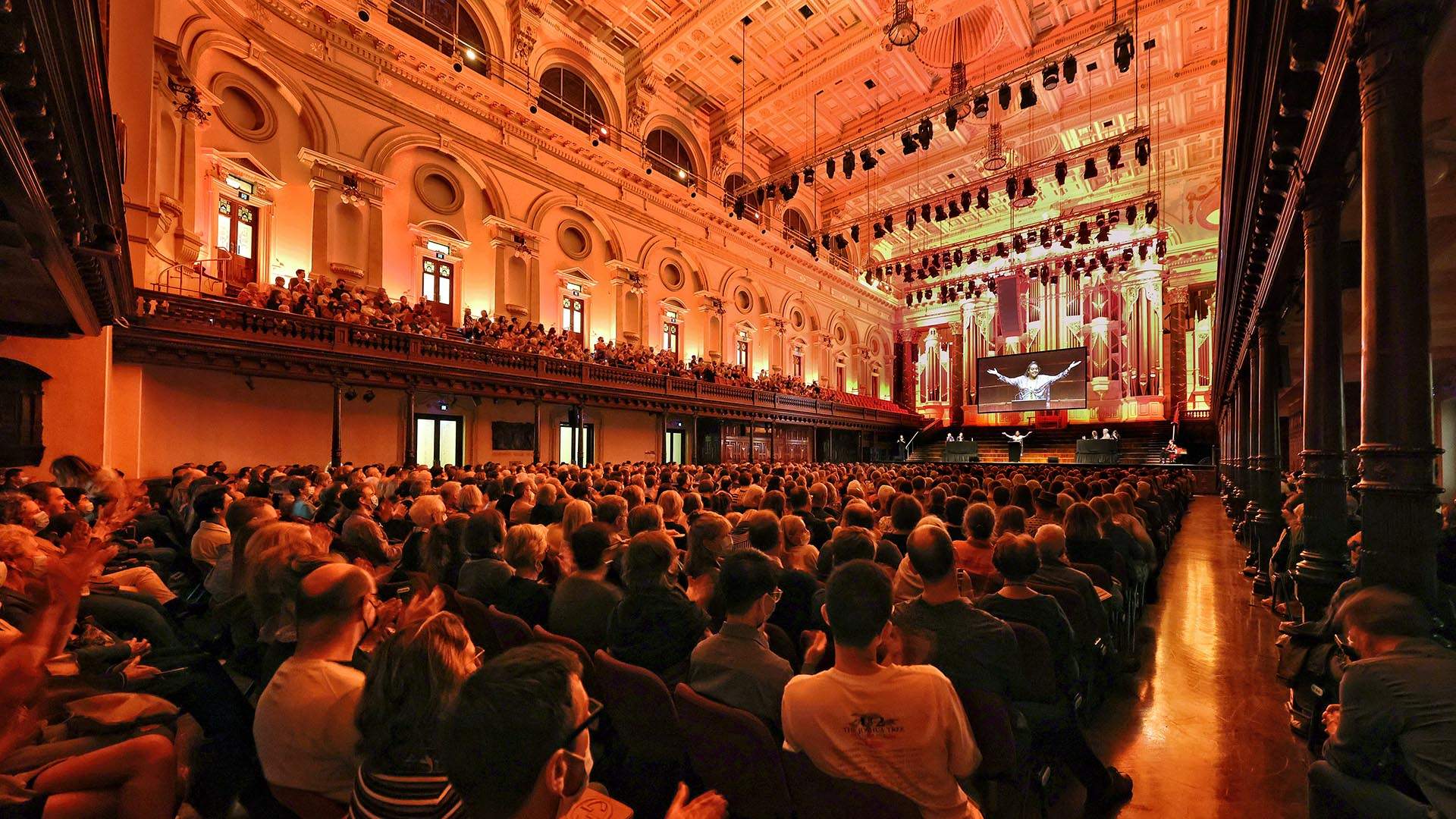 Sydney Writers' Festival runs at various venues across Sydney from Monday, May 22–Sunday, May 28. Tickets go on sale at 10am on Friday, March 17 via www.swf.org.au.
Concrete Playground Trips
Book unique getaways and adventures dreamed up by our editors