New Horror-Fantasy Gem 'The Changeling' Is Eerie, Entrancing and Led by an Exceptional LaKeith Stanfield
Streaming rarely get as evocative and ambitious as this page-to-screen highlight, which is based on the novel by Victor LaValle.
It isn't by accident that watching The Changeling feels like being read to, rather than simply viewing streaming's latest book-to-TV adaptation. Arriving from the pages of Victor LaValle's novel of the same name, this new horror-fantasy series is obsessed with stories, telling tales and unpacking what humanity's favourite narratives say about our nature, including myths and yarns that date back centuries and longer. Printed tomes are crucial in its characters lives, fittingly. Libraries, bookstores, dusty boxes stacked with old volumes, beloved childhood texts, a rare signed version of To Kill a Mockingbird with a note from Harper Lee to lifelong friend Truman Capote: they all feature within the show's frames. Its protagonists Apollo Kagwa (LaKeith Stanfield, Haunted Mansion) and Emma Valentine (Clark Backo, Letterkenny), who fall in love and make a life together before its first episode is out, even work as a book dealer and a librarian.
The Changeling also literally reads to its audience, because LaValle himself wants to relay this adult fairytale. He doesn't appear on-screen with book in hand, but his dulcet tones speaking lyrical prose provides a frequent guide. "Once upon a time" gets uttered, naturally. Declarations that stepping through someone's story says everything about who they are echo, too. Deploying the author to say his own words here and there is an evocative and ambitious choice, and one that has the exact desired effect: this series doesn't just flicker across the screen, but burrows into hearts and minds. Within its narrative, The Changeling regularly muses on being caught between memories and dreams. Viewing it takes on that same sensation. Getting LaValle reading is savvy as well, then, helping the show's audience share a key sliver of Apollo and Emma's experience.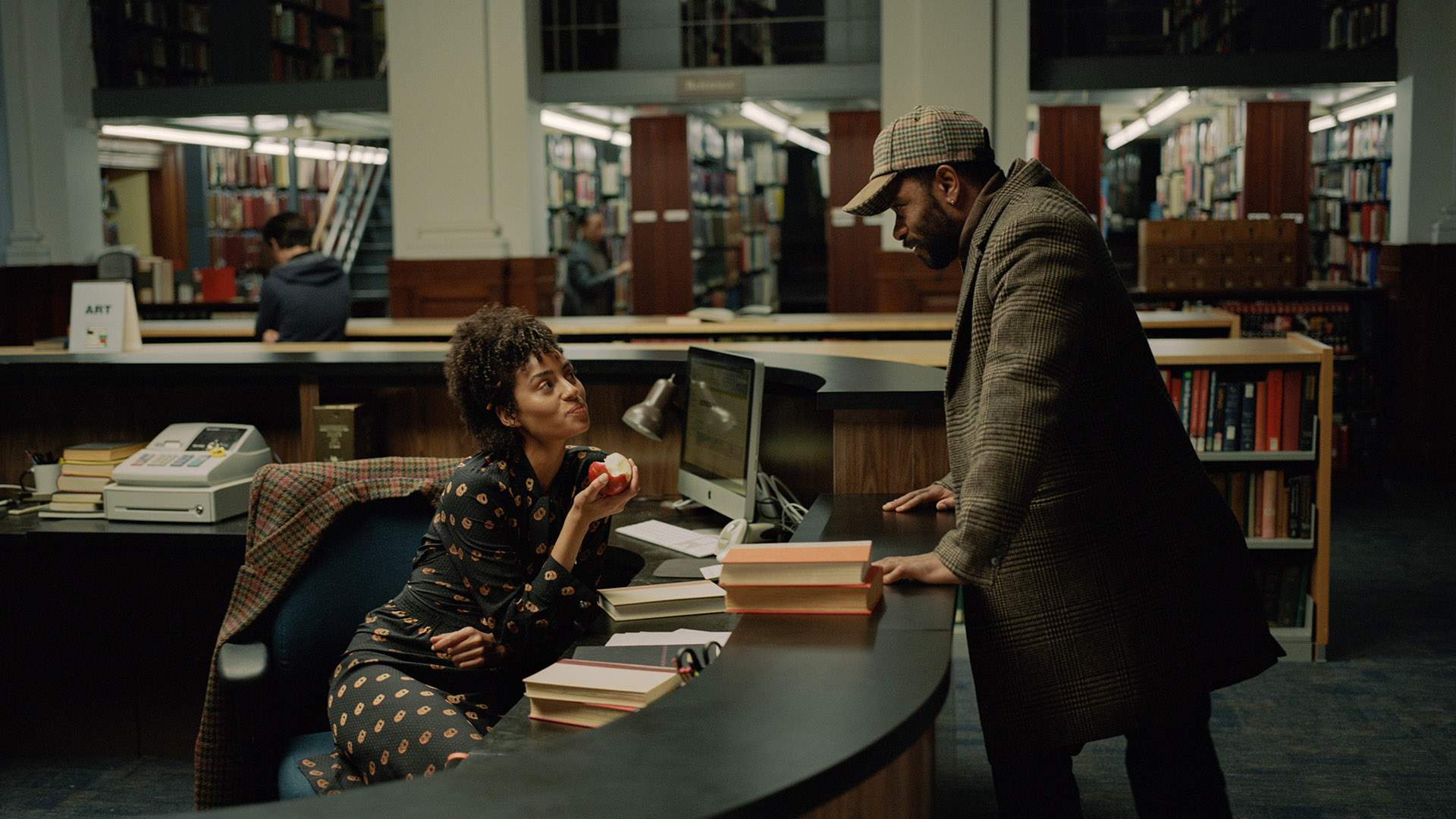 Debuting on Apple TV+ on Friday, September 8, The Changeling believes in the power of tales — to capture, explain, transport, engage, caution and advise. In a show created and scripted by Venom, Venom: Let There Be Carnage, Fifty Shades of Grey and Saving Mr Banks screenwriter Kelly Marcel, there's nothing more potent and revealing than a story. They're how we share ideas, express emotions, pass on information and keep records. They spark our imaginations, help us make sense of the world and offer pure entertainment. As Apollo and Emma learn on an eight-episode first-season journey filled with haunting mysteries, told with eerie intrigue and painted through gorgeously entrancing imagery, they also convey warnings and encapsulate our darkest truths.
Aptly, New Yorkers Apollo and Emma meet amid books, in the library where she works and he frequents. It takes convincing to get her to agree to go out with him — and while that leads to marriage and a child, The Changeling's astute thematic layering includes Apollo's repeated attempts to wrangle that first yes out of Emma. In-between early dates and domesticity, she takes the trip of a lifetime to Brazil, where an old woman awaits by Lagoa do Abaeté. The locals warn Emma to stay away but she's mesmerised. What happens between the two strangers sends the narrative hurtling, with the lakeside figure tying a red string around Emma's wrist, granting her three wishes, but advising that they'll only come true when the bracelet falls off by itself.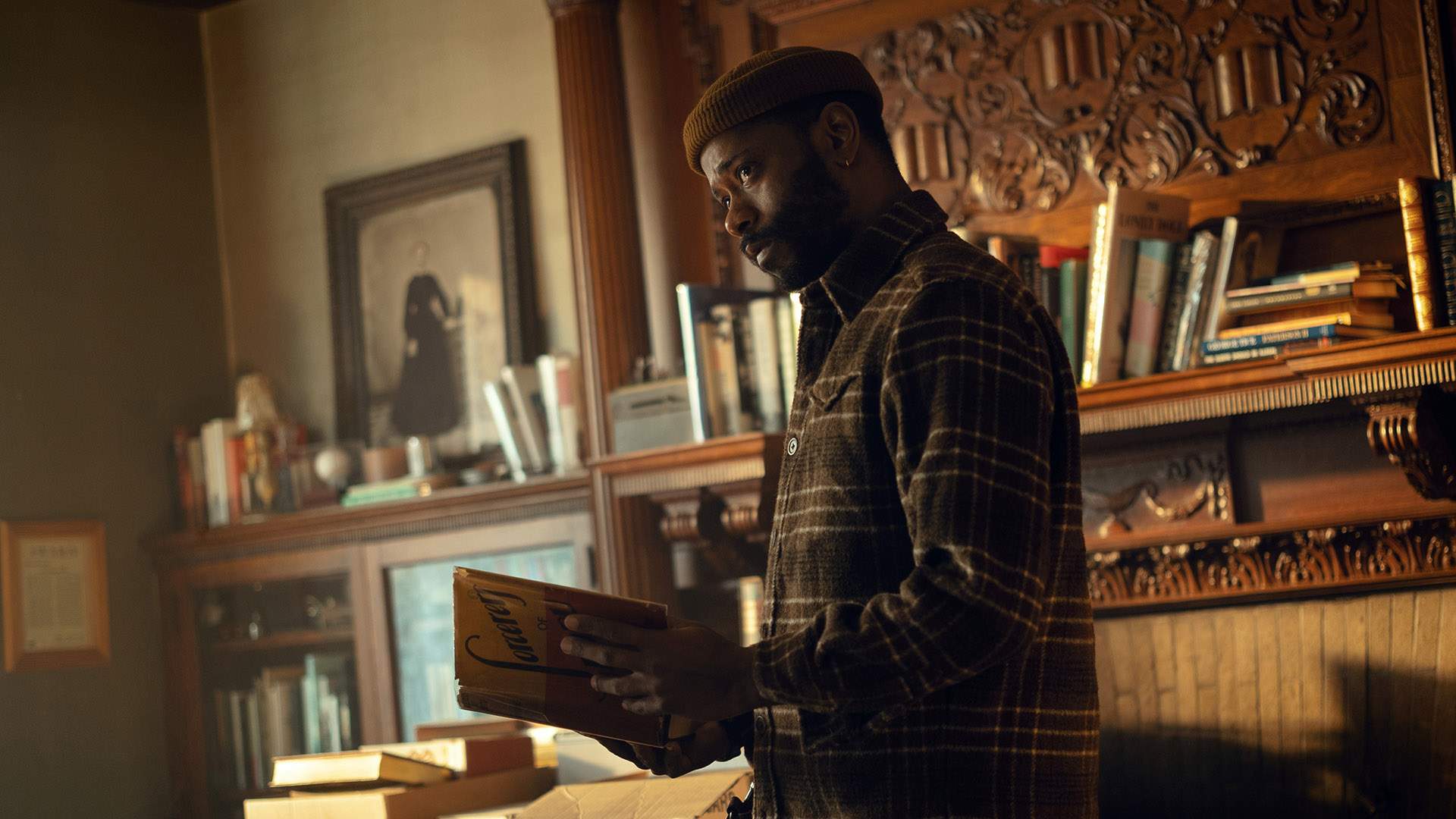 The Changeling isn't a fairytale purely because it involves wishes. It hasn't been badged as an adult version of folklore's short stories just because it's set in the Big Apple this century — Apollo and Emma meet in 2010 — and centres on a couple's tumultuous relationship, either. Where the pair's romance takes them next is right there in the show's name, a term used to describe a baby that's believed to have been swapped out by fairies; however, knowing that, and that witches, curses, monsters and underground cities also pop up, is just scratching the surface of their tale as well. LaValle and now Marcel understand that happy endings, when they do come, are merely a minor part of the narratives that we call fairytales. Amid their supernatural elements, horror and trauma always lurks. That's true of everything from Hansel and Gretel, Cinderella and Little Red Riding Hood to Sleeping Beauty, Snow White and Beauty and the Beast, and of The Changeling.
LaValle and Marcel's inspirations sprawl further, including to Greek myths, Scandinavian folklore, US history, Ugandan traditions, One Hundred Years of Solitude and Rosemary's Baby. The Changeling digs into parenthood's joys and stresses, especially for mothers. It lays bare the societal pressures, expectations and threats levelled at women constantly — and the myriad of male forces and reactions. In not only Apollo and Emma's story, but also in Apollo's mother Lillian's (Violent Night's Alexis Louder when she's younger, American Horror Story's Adina Porter when she's older), the series is intricately steeped in the immigrant and the Black American experiences. Courtesy of a stunning late episode solely devoted to Lillian, it recalls Angels in America while expanding upon the many tragedies inflicted upon folks on the margins.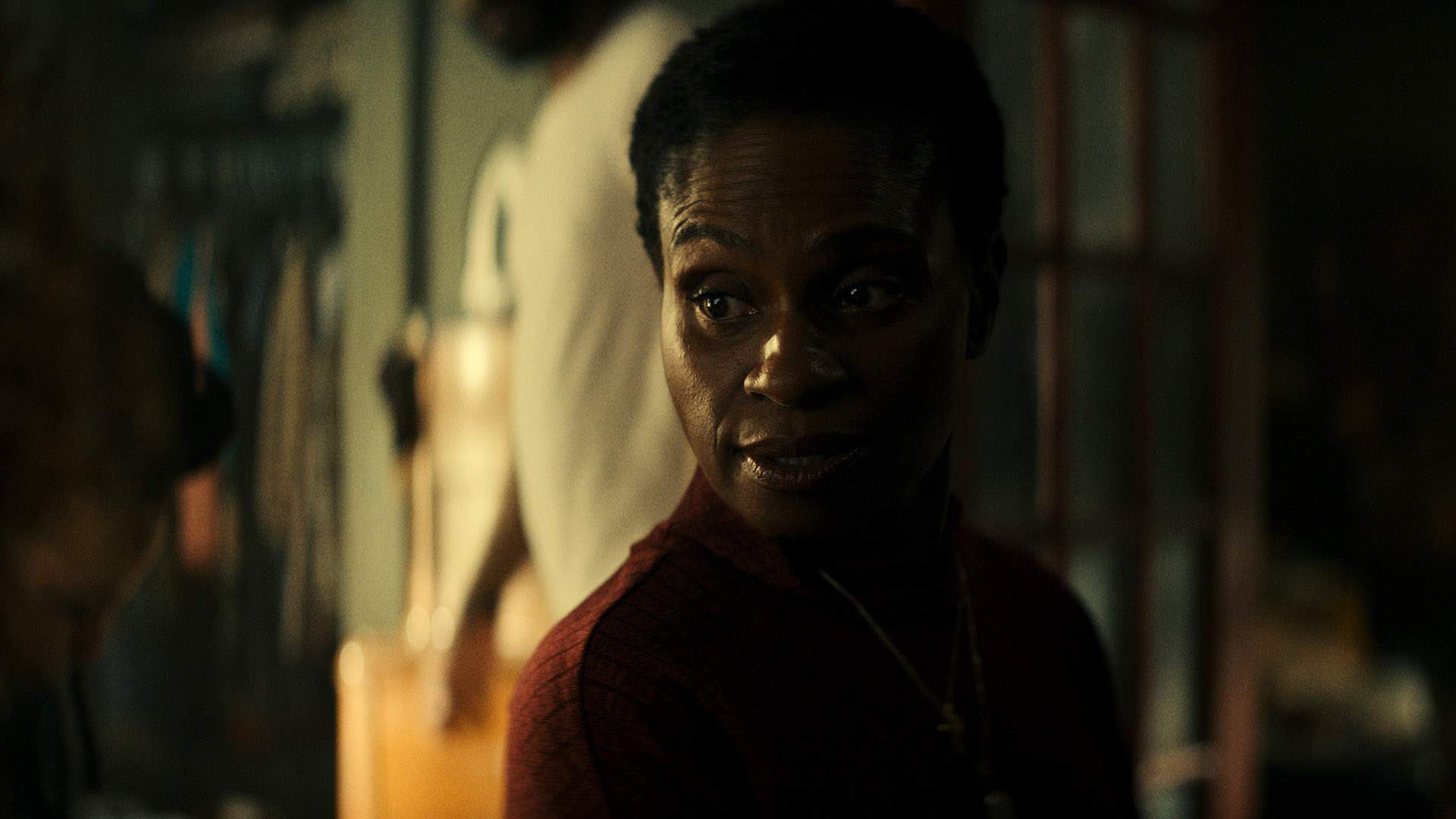 Directors Melina Matsoukas (Queen & Slim), Jonathan van Tulleken (Upload), Dana Gonzales (The Handmaid's Tale) and Michael Francis Williams (David Makes Man) make The Changeling as complex aesthetically as it is narratively and thematically. When the show's visuals glow, that's never solely a stylistic choice. When its imagery is shadowy and hazy, the series isn't just employing an easy way to get ominous. Meticulously framed, lit and composed, The Changeling knows the oft-quoted old adage that a picture is worth a thousand words, ensuring that every single frame deepens its storytelling. Sometimes that results in sights so unsettling that they're difficult to shake. At other times, Apollo and Emma's antics are positively ethereal to behold.
It takes immense performances to weather everything that The Changeling throws at its characters, and to also guide audiences through each twist, turn, leap and jump. To fans of Short Term 12, Get Out, Sorry to Bother You, Uncut Gems, Knives Out, Atlanta and The Harder They Fall, it'll come as no surprise that Judas and the Black Messiah Oscar-nominee Stanfield is exceptional — soulful, simmering with emotion whether Apollo is falling in love or living a nightmare, and electrifying in his gaze alone. Backo, Porter and Louder are also excellent, anchoring a multifaceted portrait of both womanhood and motherhood. When she pops up midway, Malcolm in the Middle great Jane Kaczmarek is equally brilliant. What phenomenal storytellers this series has amassed. What an enthralling tale they help read to viewers, too.
Check out the trailer for The Changeling below:
The Changeling streams via Apple TV+ from Friday, September 8.
Concrete Playground Trips
Book unique getaways and adventures dreamed up by our editors