ARTS & ENTERTAINMENT
The 'Magic Mike Live' Stage Show Is Still Coming to Australia So You Can Relive the Movie IRL
After being delayed due to COVID-19, it'll premiere in Sydney in December — before heading to Melbourne in June 2021, with Brisbane and Perth to follow.
At the beginning of 2012, when the world discovered that Channing Tatum was starring in a movie about male strippers — and that it was based on his own experiences working in the field — everyone was a little sceptical. Which was understandable. Magic Mike boasts a great director in Steven Soderbergh, and a cast that also includes Matthew Bomer, Joe Manganiello, Olivia Munn, Riley Keough and peak McConnaissance-era Matthew McConaughey, but, on paper, it was hardly a sure thing.
Of course, once the film hit the screens, it was a hit. More than that — it was a smart and sensitive look at men chasing the American Dream by taking off their clothes. Sequel Magic Mike XXL, which released in 2015, not only repeated the feat but added more depth, and Tatum successfully turned what could've been a forgettable chapter of his pre-fame life into a successful big-screen franchise.
Actually, he's turned it into a stage and screen franchise. Yes, Magic Mike was always going to go back to where it all began. In Las Vegas, London and Berlin, Magic Mike Live has been letting real-life male dancers strip up a storm for eager audiences. Not to be confused with Magic Mike the Musical — because that's something that's also happening — the "immersive" dance show is coming to Australia in 2020.
When its Aussie leg was first announced last year, the show was set to debut in Melbourne in May 2020; however, then the pandemic hit. After delaying those dates, Magic Mike Live will now unleash its stuff in Sydney from Thursday, December 17. It'll then head to Melbourne from Tuesday, June 8, 2021, with Brisbane and Perth seasons set to follow at yet-to-be-revealed dates.
In each city, Magic Mike Live will steam up a 600-seat spiegeltent called The Arcadia. It's the world's largest spiegeltent, because clearly this kind of show has plenty of fans. This is the first time that the performance will be held in the pop-up two-storey spot, which comes with 360-degree views of the stage, a glass lobby, custom bars, a mini food hall, and a lounge area both inside and out. And while it's blazing a trail venue-wise, on the stage, the Aussie show will combine elements of the Magic Mike Live's three other international productions.
While Tatum came up with the idea for Magic Mike Live and co-directs the show, the Step Up, 21 Jump Street, Logan Lucky and Kingsman: The Golden Circle star isn't actually one of the performers. Instead, a cast of 20 — including 15 male dancers — will showcase a combination of, dance, comedy and acrobatics. Continuing her role from the films, stage show co-director and choreographer Alison Faulk is behind the sultry moves, drawing upon a career spent working with Janet Jackson, Britney Spears, Miley Cyrus, Missy Elliott, P!NK, Madonna, Jennifer Lopez and Ricky Martin.
It probably goes without saying, but if you're already thinking about buying Magic Mike Live tickets, expect to have plenty of hens parties for company.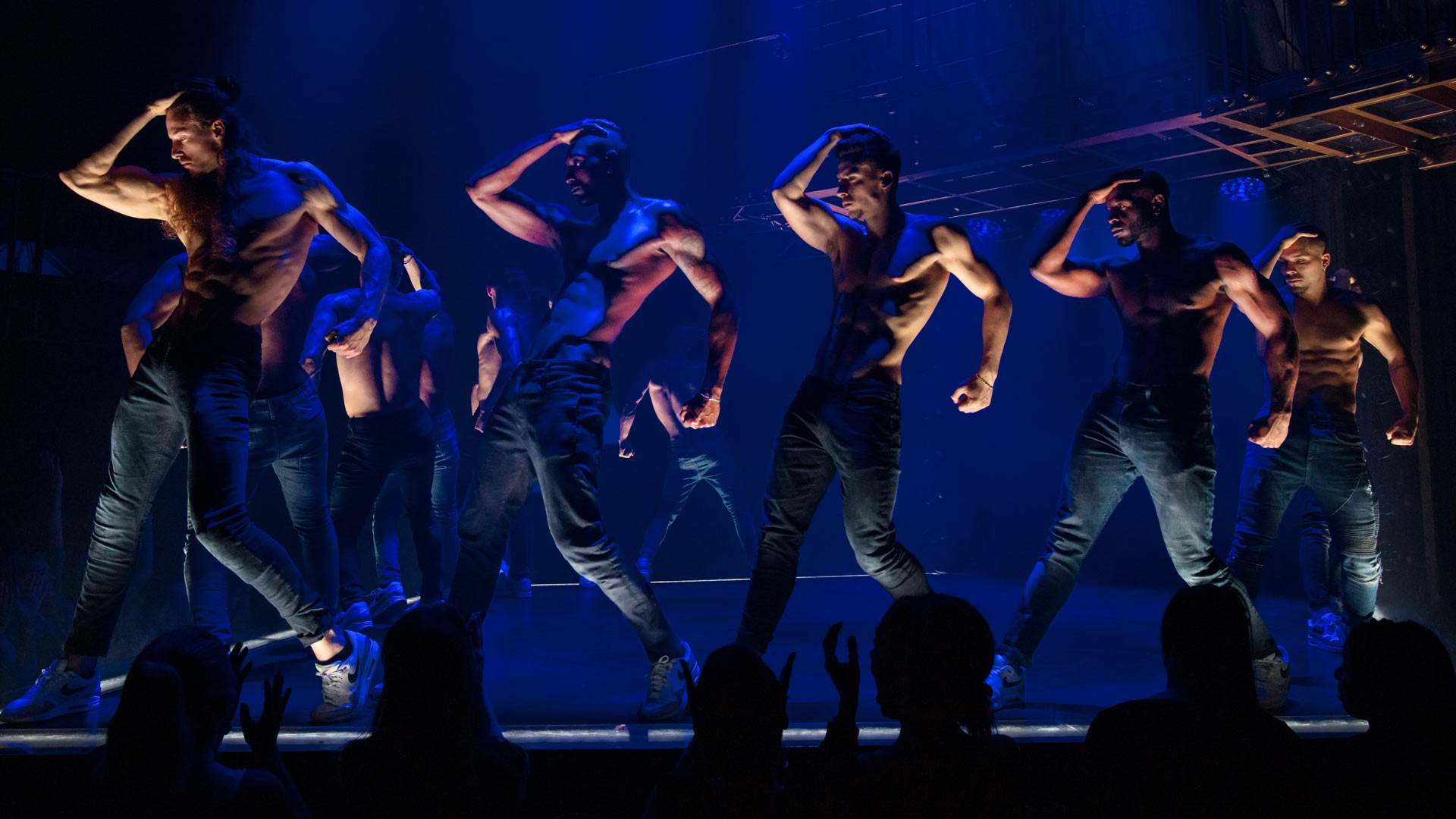 MAGIC MIKE LIVE AUSTRALIAN TOUR
Sydney — Entertainment Quarter, Moore Park, from Thursday, December 17, 2020
Melbourne — Birrarung Mar, from Tuesday, June 8, 2021
Brisbane — TBC
Perth — TBC
 Magic Mike Live tours Australia from Thursday, December 17, 2020, when it kicks off its shows in Sydney. It'll then hit Melbourne from Tuesday, June 8, 2021, with Brisbane and Perth seasons set to follow at yet-to-be-revealed dates. For more information, or to buy tickets for the Sydney leg, the website. 
Top image: Jerry Metellus.
Published on October 20, 2020 by Sarah Ward