HBO Docu-Comedy 'The Rehearsal' Is the Most Fascinating New Show of 2022 — and a Must-Binge
There's no one else on television like Nathan Fielder, and the 'Nathan for You' star's latest series is gripping, funny, often unsettling and quickly addictive.
To live in the US right now must be to live with a constant question: am I in a Nathan Fielder show? There are more pressing queries troubling America, but viewers of the Canadian comedian's The Rehearsal can be forgiven for wondering if he or his disciples are lurking over their shoulder. In this brilliant HBO doco-comedy, studying ordinary folks is a key part of the premise — as much as rehearsing life, the promise that's right there in the series' name. One goes with the other; how do you prepare for every outcome that might occur in a tricky IRL situation if you don't also examine the people who play into it, and their traits?
Forget simulation theory, which has caused plenty to wonder if life is a computer program (especially after The Matrix franchise's popularity; see also: documentary A Glitch in the Matrix). Instead, The Rehearsal gives rise to Fielder theory. That needs both unpacking and working up to, but never quite knowing if anything could be one of Fielder's scenarios is a side effect of watching.
Early in The Rehearsal's first episode — with season one available to stream in full via Binge in Australia now, and via Neon in New Zealand from Saturday, August 27 — Fielder meets Kor Skeete. A Jeopardy!-watching, trivia-loving New Yorker, he has an issue he's seeking help with, answering an ad asking "is there something you're avoiding?". Skeete has been lying to his bar trivia team about his educational history, claiming he has a master's degree, and wants assistance in coming clean. His biggest worry: how his pal Tricia might react, and if it'll end their friendship.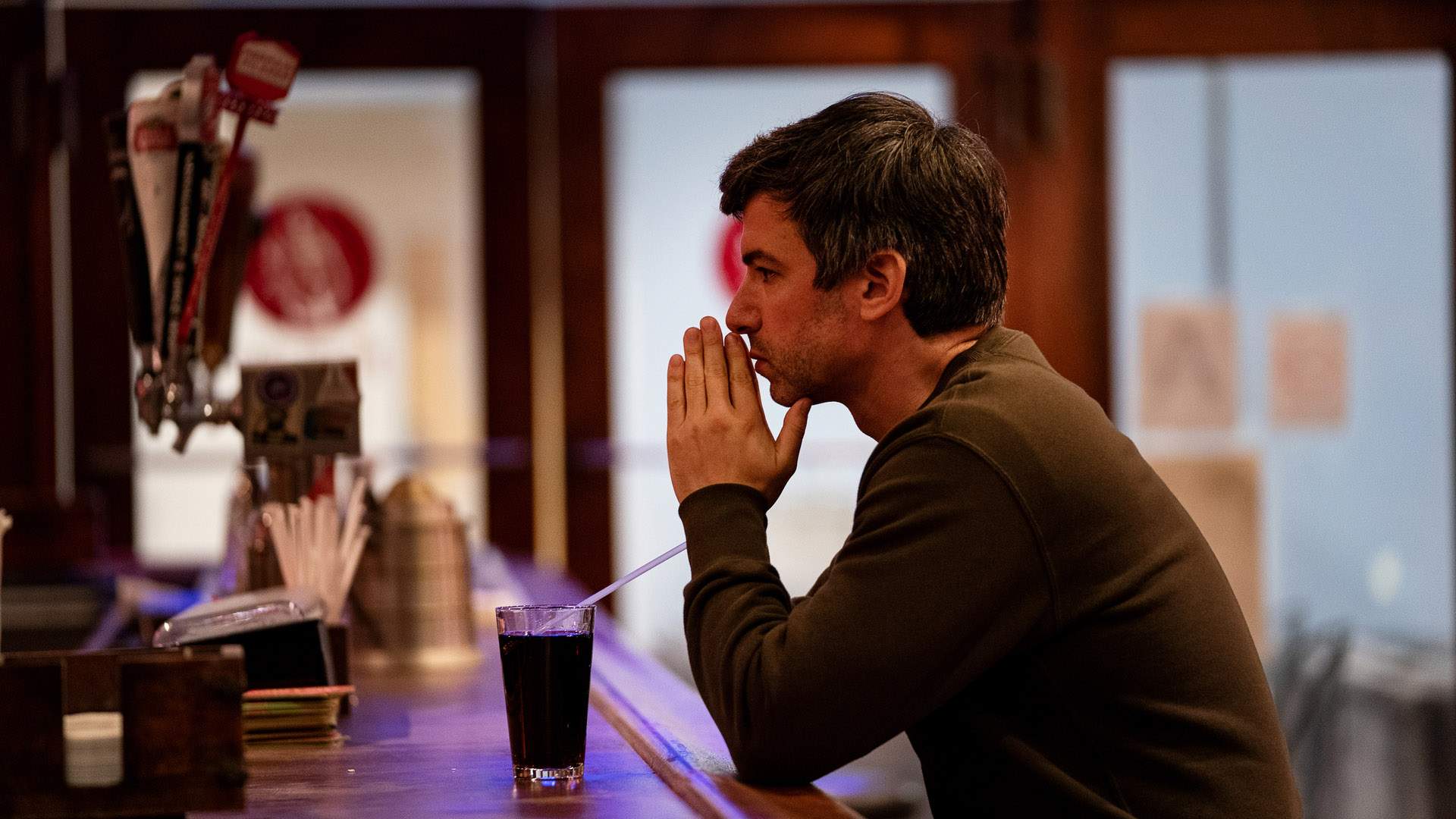 That's The Rehearsal's opening problem-of-the-week setup, because Fielder is a problem solver — or that's the persona he portrays in his on-screen guise. Puppet master; a Wizard of Oz-type impresario; investigator of the human condition; Willy Wonka, which Skeete calls him: they all fit as well. Before he assists Skeete, Fielder asks if he's ever seen his past work. Skeete says no, despite saying television is his favourite trivia subject — and his response to what Fielder explains next will likely mirror anyone who comes to this with the same fresh eyes. First, some background: until now, Fielder was best known for Nathan for You, in which he helped companies and people using his business school studies. Fielder played a version of himself, and the result is a reality comedy. It's something that has to be seen to be truly believed and understood, and it's both genius and absurd. 
In The Rehearsal, Fielder is back as himself using his skills to help others. He's also starring in/writing/directing a reality comedy, this time letting his subjects rehearse big moments. Skeete wants to bare all to a pal, Angela is keen to explore parenthood and Pat is trying to resolve a family feud over an inheritance, for instance. The show's crew even build elaborate sets, recreating the spots where these pivotal incidents will take place, such as the bar where Skeete will meet Tricia. Fielder hires actors to assist, too. And, adding yet another layer, Fielder also steps through the same routine himself, including rehearsing his initial encounter with Skeete with an actor. So when he's asking Skeete if he's seen his work, he's already done so in a replica of Skeete's apartment, with someone else playing the man he's now talking to — and he's cycled through every possible reaction.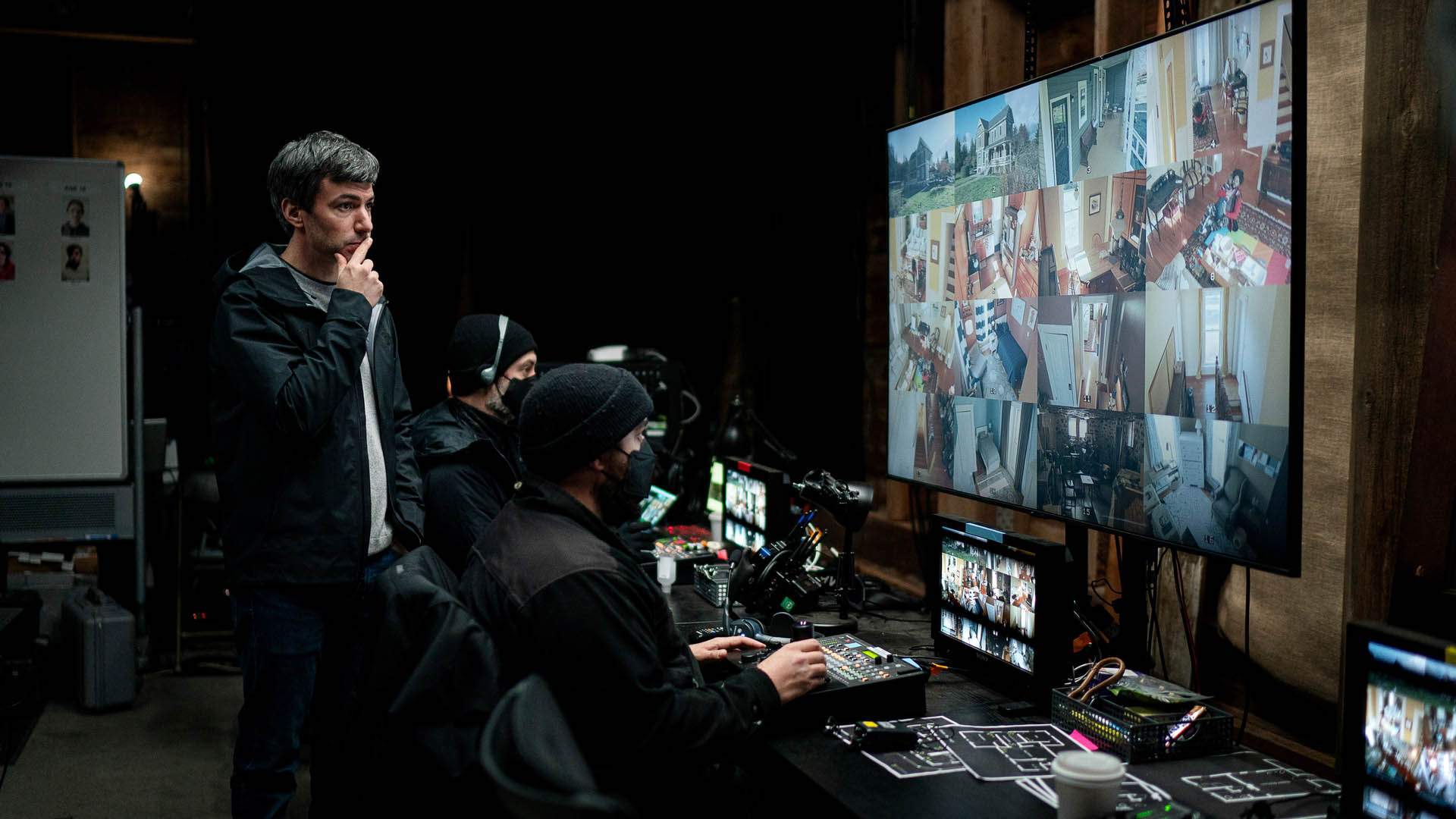 If you've ever thought life was a big performance, and every single thing about interacting with others — and even just being yourself — involves playing a role, you'll find much to think about in this gripping, funny, often unsettling, quickly addictive series. There's reality TV, and then there's the way that the deadpan Fielder plays with and probes reality. While both can induce cringing, nothing compares to this. But in a true Fielder touch, rehearsals like Skeete's are rehearsals themselves. You could call the first season a rehearsal for the already-greenlit second season of The Rehearsal, but Fielder also uses his time with Skeete and Pat as trial runs for the big trial run that runs through five of the season's six episodes. That parental pondering? It's too big a social experiment to conduct in just one chapter, and there's too much to it for Fielder to simply orchestrate the whole experience.
The Rehearsal's faux family scenario comes courtesy of Angela, who wants to give motherhood a test. Her biological clock is ticking, so she's keen to see if she should pursue being a mum. Staunchly Christian and conservative, she'd want to be married. She also only sees herself living the homesteader life and being self-sufficient in the country. Fielder sets her up in a farmhouse in rural Oregon. To condense 18 years of parenthood down into mere weeks, he has Angela's fake child age in three-year increments, jumping from a baby to a toddler and so on. And to make the process seamless, he hires a lineup of child actors to play the part, swapping them out in shifts as required by labour laws. Later, after a failed attempt to locate a co-parent, he steps in himself.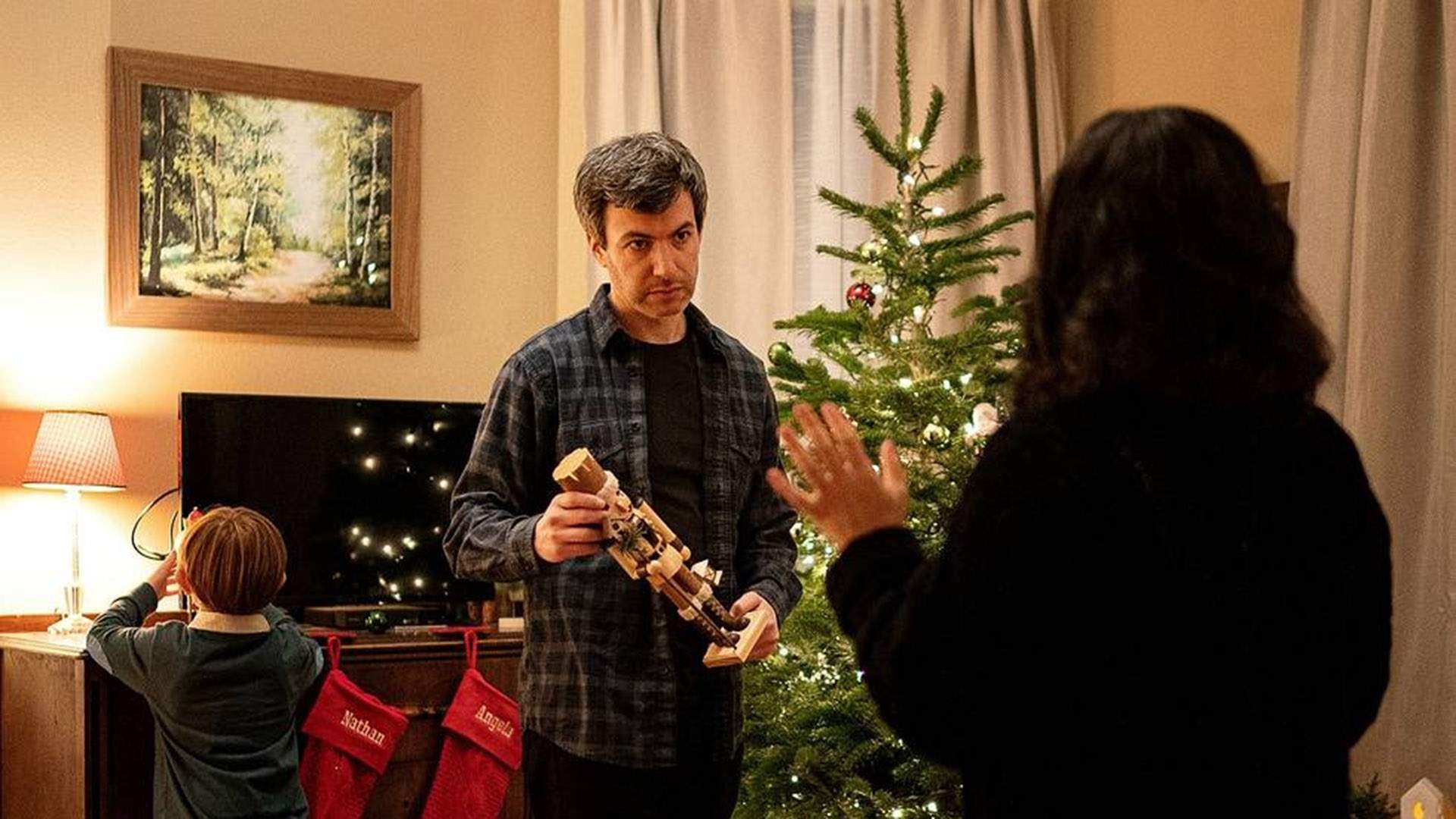 At its entry level, seeing the extremes that Fielder and his crew go to in arranging each rehearsal is mesmerising (a hefty HBO budget assists). So is spying the detail on display, the flowcharts plotting out every potential response, and the rehearsals behind each rehearsal — and watching how the show's subjects react. But it swiftly becomes apparent that The Rehearsal isn't even primarily about the people Fielder is helping and interacting with, including actors he puts through his own acting school (dubbed 'The Fielder Method') and a child who takes the pretend parenthood situation to heart. Fielder's series is always concerned with human nature, how it can be constructed and interpreted, and the role that screens play in telling and manipulating stories; however, it's also about Fielder himself, and the way everyone interacts with the world.
Fielder is an awkward presence, but also both candid and calming (has unease ever been this easy?). He's frank about not really feeling emotions the way he thinks he should, and that others don't respond to him the way he'd like. ("I'm not good at meeting people for the first time. I've been told my personality can make people uncomfortable," he offers early on, like a self-aware Larry David who's intrigued to do better.) He's pulling his own strings, in what he himself describes as "puzzles of my own devising" — and he's determined to test his own assumptions, the character he plays as himself, and the way that others see him. He unpacks reality TV in the process, especially by laying bare the process. He tests and probes social conventions, questioning what's real and what we happily manufacture. He makes viewers query what they do themselves, and why, along with him. The Rehearsal is all of that and more, and unfurling its layers, games and insights is one of 2022's finest television experiences.
Check out the trailer for The Rehearsal below:
The Rehearsal streams via Binge in Australia now, and via Neon in New Zealand from Saturday, August 27.
Images: courtesy of HBO.
Introducing Concrete Playground Trips
Book unique getaways and adventures dreamed up by our editors