ARTS & ENTERTAINMENT
Five Rib-Tickling TV Comedies to Stream When You Just Need to Brighten Up Your Day
These hilarious shows will have you giggling and guffawing — and you can stream them now.
FIVE RIB-TICKLING TV COMEDIES TO STREAM WHEN YOU JUST NEED TO BRIGHTEN UP YOUR DAY
in partnership with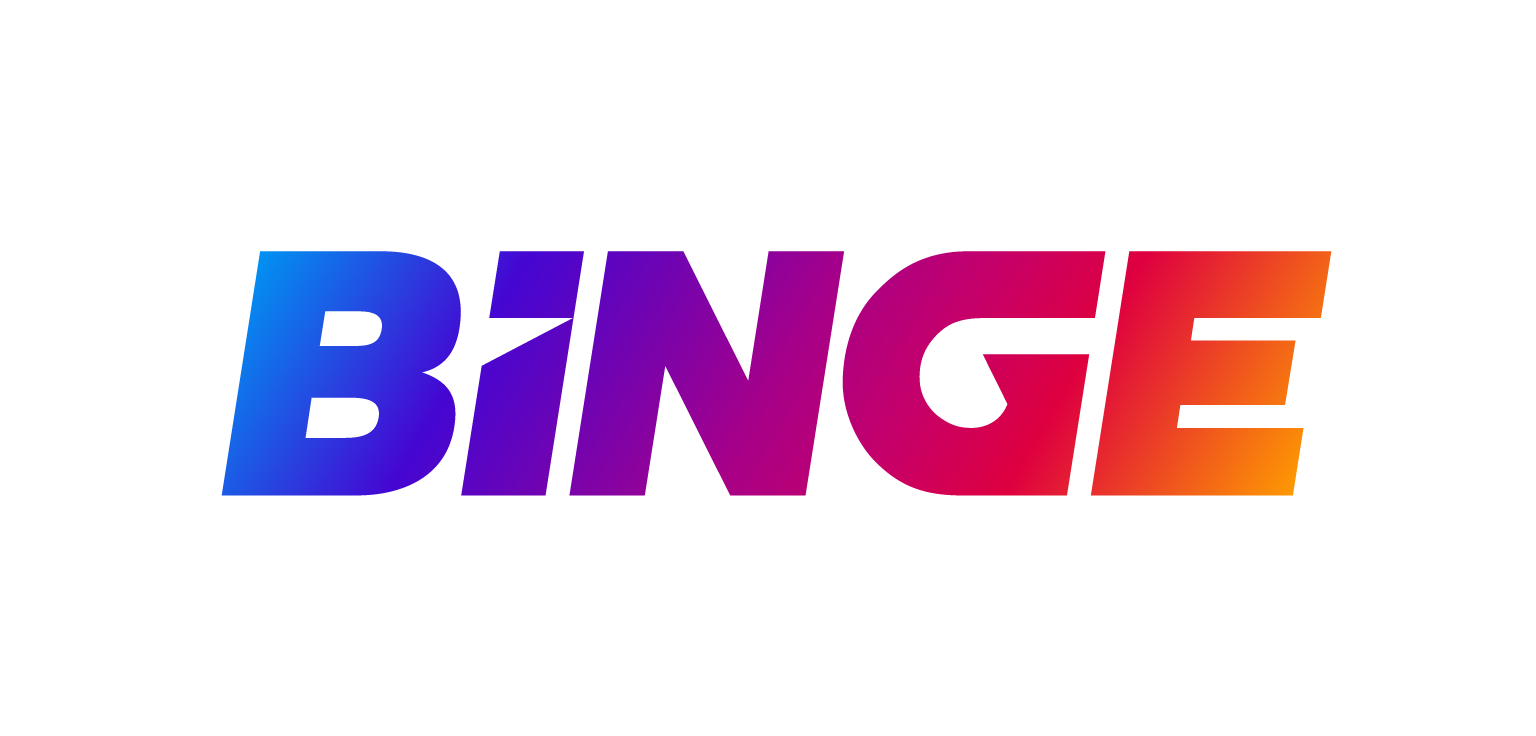 These hilarious shows will have you giggling and guffawing — and you can stream them now.
Real life has enough drama, as we all well and truly know at the moment. When it comes to getting cosy on your couch, you can be forgiven for wanting to forget the world's troubles — and your own, and this year's — and get caught up in a side-splitting comedy instead. Our tip: pick a top-notch TV series of the rib-tickling kind and stream (or re-stream) your way through it. Some you can knock out fairly quickly, filling your weekend with laughter. Others will take weeks and months, and will constantly brighten up your days in the process.
From acerbic delights and absurd wonders to heartwarming gems and instant classics, streaming platform Binge isn't lacking in the comedy department. Because being able to lose yourself in a hilarious TV series is one of life's simple but much-needed pleasures, we've teamed up with the Australian service to highlight five shows that are guaranteed to have you giggling and guffawing  — including via a 14-day free trial for new customers.
5

Turning a movie into a TV show can be a tricky prospect, but add What We Do in the Shadows to the list of series that completely nail the task. Crucially, it doesn't remake Taika Waititi and Jemaine Clement's hilarious New Zealand mockumentary. Instead, it expands upon it — peering inside a different share house, this time in Staten Island in New York, that's filled with completely different vampires.

The television sitcom is set in the same universe as its predecessor, too, so keeping your eyes peeled for links and familiar faces is 100-percent recommended. And yes, both Waititi and Clement have been involved behind the scenes, so it all has their stamp of approval. Also, and we cannot stress this enough, getting the great Matt Berry to play a pompous bloodsucker ranks among the best TV casting moves ever made.

4

You're at work. It's an ordinary day. You've been doing your usual tasks and, in a completely unremarkable incident, you happen to notice a stapler. If your first thought is "hmmm, I bet I could set that in a bowl of jelly", then you're obviously a fan of The Office.

One of the rare instances where a TV remake is better than the original — it is based on the UK series of the same name, after all — this sitcom about paper company employees is far more amusing than it really has any right to be. In fact, it's downright side-splitting, and it's immensely easy to just keep rewatching. But that's what you get when you round up Steve Carell, John Krasinski, Jenna Fischer, Rainn Wilson, Mindy Kaling, Ed Helms, Ellie Kemper and Craig Robinson in the same show, and let all of them break out their comedic best.

3

You mightn't usually be the kind of person who yells at the TV when you're watching something. In fact, you may have never exclaimed aloud during a streaming binge. But all bets are off when Curb Your Enthusiasm is on — because Larry David, playing a heightened and fictionalised version of himself, constantly behaves in a manner that'll make you shout an exasperated but still amused "Larry!?!?!?!" more than once.

Across ten seasons since 2000, the series has followed the Seinfeld co-creator's life after that huge hit, including both his personal and professional ups and downs. Over that time, he's gotten the Seinfeld gang back together for a reunion, fallen asleep during Hamilton and starred in a Broadway production of The Producers — all within the show, that is. Larry isn't particularly fond of following social conventions, which is the source of much of Curb Your Enthusiasm's awkward comedy. There's no one better at it, actually, and much of the dialogue is improvised, too.

2

Television has delivered many great characters over the decades, but Leslie Knope is the best there is. As played to perfection by Amy Poehler, she's the determined, passionate and persistent local government employee and later politician — not to mention a huge fan of waffles and Joe Biden, too — that we all wish really existed.

Where The Office turns a regular paper company's operations into must-see comedy, Parks and Recreation weaves the same magic with the titular department in the fictional town of Pawnee, Indiana. Creators Mike Schur and Greg Daniels worked on both shows, but P&R evolves into its own overwhelmingly good-natured, heartwarming, hilarious creation. If you wanted to call it literally the best TV comedy of the 21st century, Chris Traeger-style, we'd wholeheartedly agree with you. And yes, with Nick Offerman, Aubrey Plaza, Chris Pratt, Aziz Ansari, Adam Scott and Rob Lowe among its cast, it's the show that just keeps giving.

1

Sorry, everyone who has written and sung a catchy and funny tune over the past 15 years or so. When it comes to getting hilarious songs instantly stuck in everyone's heads, Flight of the Conchords has all other candidates beat. And, when it comes to charting the exploits of two New Zealand shepherds-turned-folk musicians trying to make it in New York, too, the cult HBO series of the same name wins hands down as well.

By now, everyone in Australia is well acquainted with FOTC — and with Jemaine Clement and Bret McKenzie's musical and comedic genius, of course. But, in addition to letting the talented duo play fictionalised versions of themselves and belt out their very amusing ditties, this sitcom introduced us all to the wonders of Rhys Darby as the pair's over-eager manager Murray, and to Kristen Schaal as their ultra-devoted (and only) fan Mel. And the Bowie episode, where the singer appears to Bret in a dream sequence (as played by Jemaine), is simply sublime.
To watch your way through all of the above shows, head to streaming platform Binge — where you can sign up for a free 14-day trial, then keep working your way through its jam-packed catalogue for $10 per month (based on Binge Basic, its first subscription tier).