ARTS & ENTERTAINMENT
Five Twisty and Mysterious Shows to Stream When You Just Need to Escape Into Someone Else's Dramas
Because sometimes you just need a big dose of on-screen tension and suspense.
FIVE TWISTY AND MYSTERIOUS SHOWS TO STREAM WHEN YOU JUST NEED TO ESCAPE INTO SOMEONE ELSE'S DRAMAS
in partnership with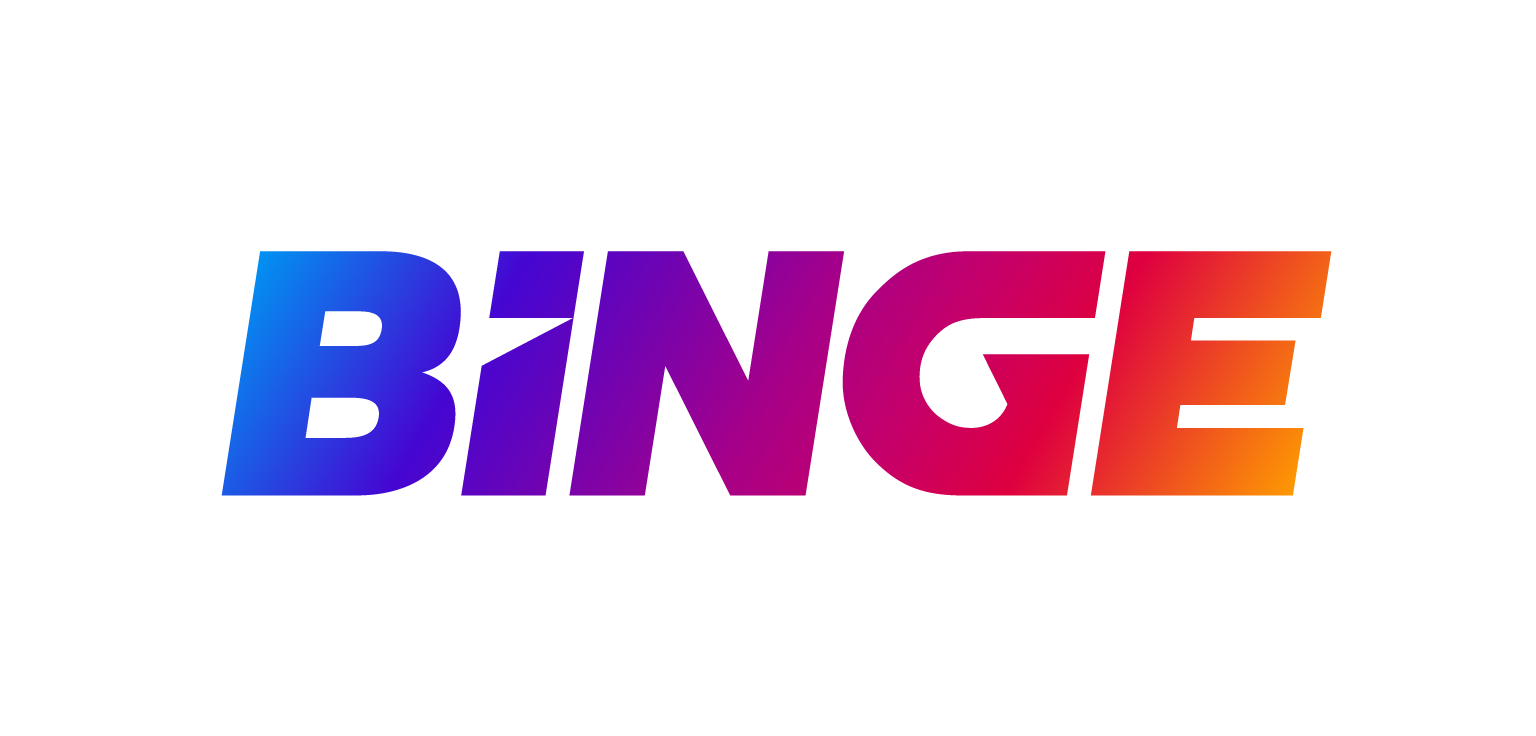 Because sometimes you just need a big dose of on-screen tension and suspense.
They're the TV equivalent of page-turners: the shows that have you hanging on every twist and revelation, and that you just want to keep watching when each episode comes to an end. You know the type. They're filled with mystery and intrigue, as well as wild plot developments that constantly keep you guessing. And they're exactly the thing to watch when you've had a long and busy day and just feel like immersing yourself in someone else's ups and downs.
Perhaps you want to jump into a moody supernatural thriller. Maybe an involving crime drama is more your style — or you could prefer the ins and outs of a marriage rocked by scandal, the trials and tribulations of a hitman who really just wants to be an actor, or to see what happens when a flight attendant comes under suspicion for murder. They're all on offer on Binge, and we've teamed up with the streaming service to explain why you'll want to add them all to your must-watch list — including via a 14-day free trial for new customers.
5

They're acting icons with four decades of work to their names. They also each played a part in the delightful Paddington movies — but in different films. We're talking about Nicole Kidman and Hugh Grant, who finally share the screen in six-part mini-series The Undoing. As married couple Grace and Jonathan Fraser, a renowned psychotherapist and a celebrated children's oncologist respectively, they seem to have the perfect New York City life. The drama's title tells you that change is coming, though.

When a woman connected to the ultra-expensive school attended by their teenage son Henry (Noah Jupe) turns up dead, the Frasers' existence begins to unravel. Or, as Big Little Lies writer David E Kelley and The Night Manager director Susanne Bier make clear, perhaps it was already unfurling but Grace and Jonathan just didn't realise. Also starring Donald Sutherland as Grace's father and Edgar Ramirez as the police detective with many a suspicion about the Frasers, The Undoing serves up twist after twist as it investigates not only a crime and a marriage, but the lives of the wealthy and privileged.

4

When Barry Berkman (Bill Hader) heads from Cleveland to Los Angeles for his job, he discovers a previously unknown passion for acting after he stumbles into a class held by veteran thespian Gene Cousineau (Henry Winkler). The catch? Barry is a hitman, and that isn't a line of work that you can leave easily, especially when you become caught in the Chechen mafia's violent and deadly dramas.

As Saturday Night Live fans will already know, Hader is an on-screen treasure, but he's never been better than he is in this part-comedy, part-tragedy series. Barry's struggle mightn't seem that relatable on paper, but it proves just that with Hader in the role. Also excellent is Winkler, expectedly, as well as Bill & Ted Face the Music's Anthony Carrigan as a Chechen gangster who befriends Barry, isn't that great at the whole crime business and quickly becomes one of the most memorable characters to ever grace a TV series.

3

If Four Lions, Nightcrawler and Rogue One haven't already made you a fan of Riz Ahmed, then The Night Of will. The British actor is phenomenal in the tense eight-part mini-series, putting in the type of quietly potent performance that he has become known for across his career, and also winning himself a well-deserved Emmy Award in the process.

Ahmed plays Pakistani American college student Nasir 'Naz' Khan. When a young woman is murdered on New York City's Upper West Side, he's accused of the crime — with hardworking lawyer John Stone (John Turturro) enlisted to try to prove his innocence. If someone made an entire series that just featured Ahmed and Turturro chatting, it'd be must-see TV. Based on the first season of UK series Criminal Justice, The Night Of delivers much more than merely its two leads talking, but it also makes the most of its stars.

2

Forget The Big Bang Theory — in The Flight Attendant, Kaley Cuoco well and truly leaves her long-running stint in the popular (and just-finished) sitcom behind. Exactly what her character does for work won't come as a surprise given the mini-series' title, but the fact that she wakes up in a Bangkok hotel room next to a dead body and then finds FBI agents on her trail when she returns to New York sparks a mighty big mystery.

If it sounds familiar, perhaps you've read Chris Bohjalian's 2018 novel of the same name. Before it even hit bookstores, Cuoco's production company snapped up the rights to turn it into a thrilling TV show. Accordingly, it's clearly a passion project for the actor and executive producer, and promises to treat audiences to an array of twists and turns.

1

If you didn't know that The Outsider was based on a book by Stephen King, you'd guess rather quickly during the show's first episode. A child is found dead, a town is understandably shocked and scandalised, and all of the evidence points detective Ralph Anderson (Ben Mendelsohn) towards local Little League coach Terry Maitland (Jason Bateman) — except that just as much evidence also shows that Terry was miles away at the time the murder took place.

Throw in a strange hooded figure who keeps hanging around the Maitlands' house, plus a private detective (Cynthia Ervio) with preternatural deductive abilities, and The Outsider combines crime and horror in an instantly absorbing fashion. It's a must for King fans, whether you've read his 2018 novel or not. It's also absolutely essential for Mendo lovers, with the Aussie actor breaking away from his recent villainous blockbuster roles and putting in quite the performance.
To watch your way through all of the above shows, head to streaming platform Binge — where you can sign up for a free 14-day trial, then keep working your way through its jam-packed catalogue for $10 per month (based on Binge Basic, its first subscription tier).