DESIGN & STYLE
What to Expect From the New Apple iPhone 12 in Seven Water Cooler Bullet Points
This time, there are four variations to choose from, including a 5.4-inch mini.
It's been a crazy year all round, but there's one thing that's tracking along as nicely as ever and that's Apple's plans for its latest iPhone creations. The tech giant has just dropped all the hot little details for its next highly-anticipated iPhone 12 releases; the standard, Mini, Pro and Pro Max.
True to form, Apple's new phones come fitted out with its finest suite of features yet, rendering all those before them instantly uncool. We're talking about an all-new design, complete with super speedy A14 Bionic chip, next-level pro camera, 5G  and the largest edge-to-edge Super Retina XDR display to ever feature on any iPhone.
Here are seven details about the new iPhone 12, served up in handy dot point form for your next debrief with mates.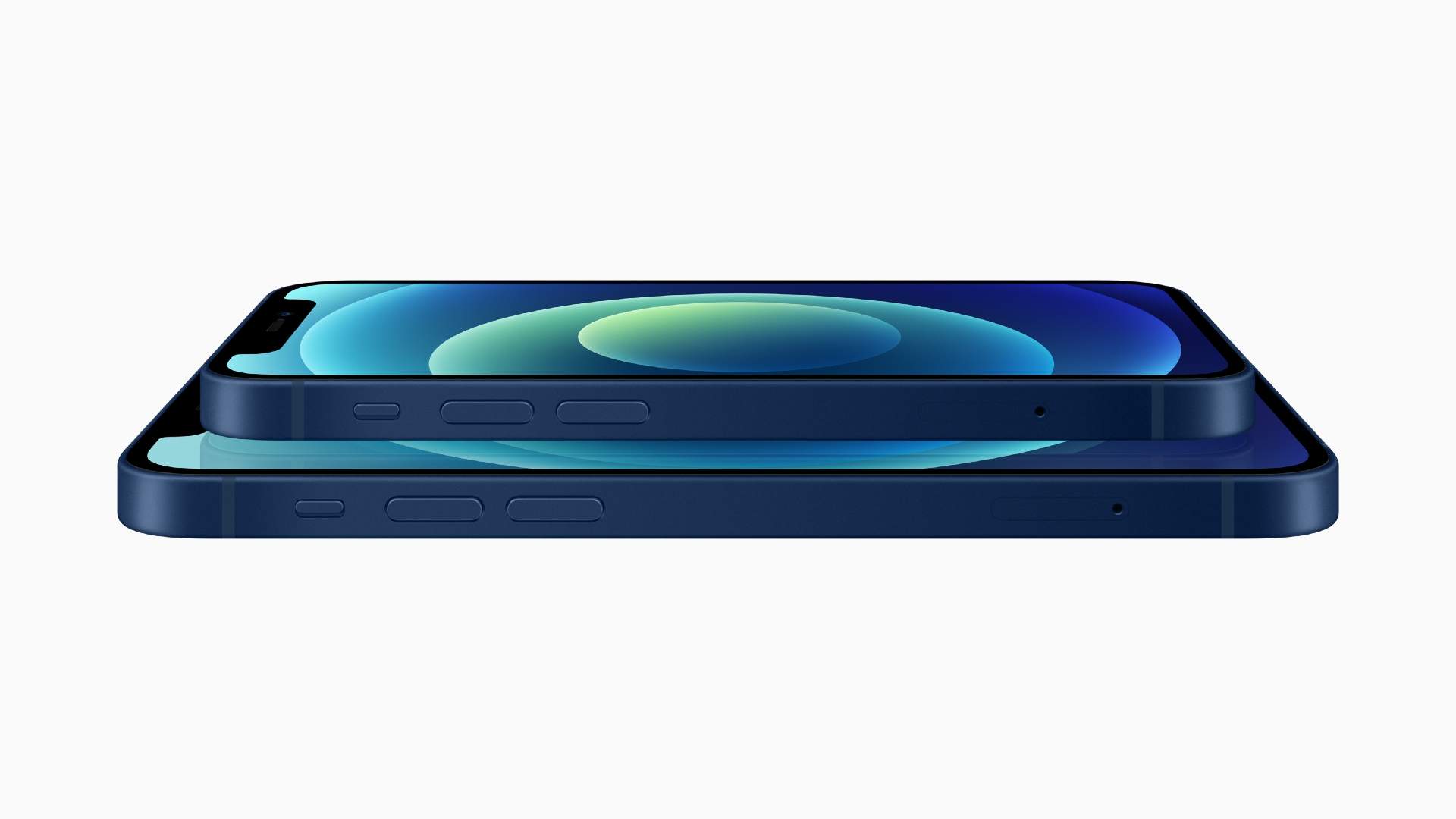 YOU CAN DOWNSIZE YOUR UPGRADE, WITH THE MINI VERSION
The standard iPhone 12 clocks in at 6.1 inches from corner to corner, pretty much dwarfing the 5.8 inches of the old iPhone X. But if you'd prefer something that actually fits in your hand, the same features also come neatly packed into the iPhone 12 Mini, which measures at a more manageable 5.4 inches. That now lays claim to being the smallest, lightest and thinnest 5G phone on the market.
THERE ARE NEW COLOURS TO CHOOSE FROM
Once again, Apple is tempting buyers with a range of fun phone colours, with the iPhone 12 and mini edition available in red, blue, green, black and white aluminium finishes. The Pro and Pro Max keep things a little more subdued, with a choice of gold, graphite, silver or pacific blue.
IT CHARGES WIRELESSLY...BUT DOESN'T ACTUALLY COME WITH A CHARGER
Yep, Apple's caused a big stir with this one. The new iPhone 12 has been optimised for use with a MagSafe wireless charging system, featuring a special magnet in the back that's designed to work seamlessly with a newly released line of wireless charging devices and other phone accessories. But you'll find exactly none of them included with your new phone purchase. In what's apparently an environmentally friendly move, Apple's not supplying any new chargers or AirPods in its iPhone 12 boxes — instead, it wants buyers to keep using their old gear, or buy new ones separately.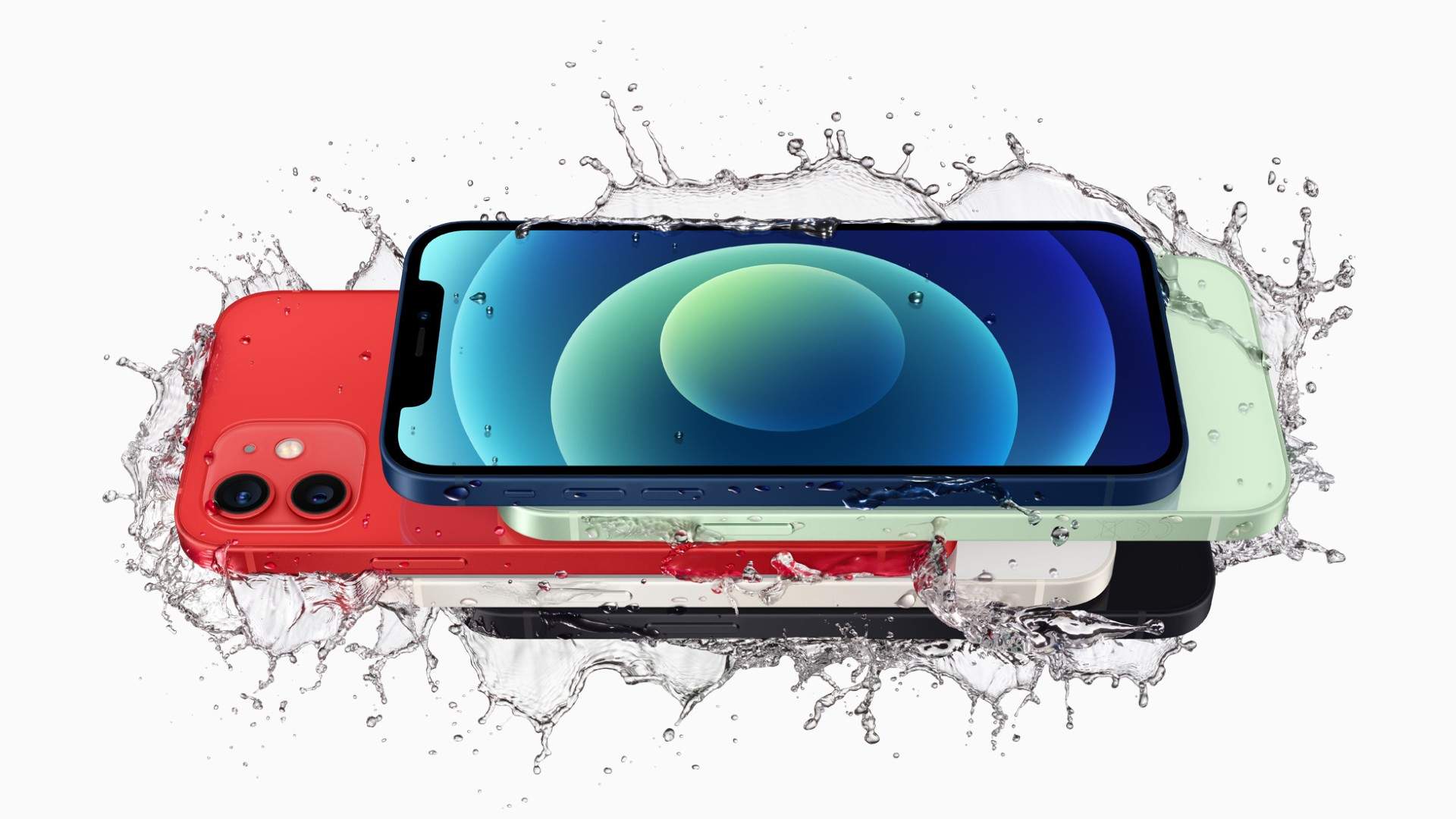 IT'S MUCH HARDER TO DESTROY
If you're the kind of person that leaves a trail of ruined smartphones in their wake, these new models might have you breathing a little easier. Clumsy hands don't stand much of a chance against the ceramic shield cover, which is infused with nano-ceramic crystals and apparently makes the phones four times more likely to survive a drop than their predecessors. Spills aren't an issue either, with all four models boasting an industry-leading IP68 water resistance rating, protected up to six metres for up to 30 minutes.
IT'S A GAMER'S DREAM
The main thing you need to know about the new A14 Bionic chip is that it's 50 percent faster than any other smartphone chip out there. Which in short, means the iPhone 12 promises a console-quality gaming experience, without burning through that battery all in one hit.
THE PRO CAMERA IS BETTER THAN EVER
Phone snaps and Tik Tok videos are about to kick up a few gears, if the new iPhone 12 cameras have anything to do with it. Apple's incorporated night mode for both the wide and ultra-wide cameras, and a host of improvements mean low-light shots will be better than ever. The camera is also the first device in the world to enable an end-to-end Dolby Vision experience, which is a game-changer for smartphone video.
IT'S NOT AS PRICEY AS YOU MIGHT HAVE EXPECTED
The good news is, you can snap up one of Apple's latest for even less than you forked out for the iPhone X. The Mini starts from $1199, while the standard iPhone 12 will set you back $1349 for a 64GB, moving up to $1599 for the 250GB edition. Up the other end, the cheapest Pro clocks in at $1699 and the Pro Max starts from $1849. You'll be parting with a cool $2369 if you want the 512GB version, though.
The iPhone 12 varieties will be available to pre-order from October 16. Head here for the standard and Mini, or here for the Pro editions.
Published on October 14, 2020 by Libby Curran