Frank Green Is Releasing a Range of 'Lion King'-Themed Reusable Cups and Bottles
Say "no worries" while you're sipping coffee from a Simba, Timon and Pumbaa cup — and doing the environment a solid in the process.
You've seen the animated movie, watched the photorealistic (and CGI-heavy) remake and hummed along to the stage show. You know all the words to 'Hakuna Matata', and you instantly get nostalgic whenever the phrase "circle of life" comes up in conversation. The next item to tick off on your list, Lion King fans? Sipping your hot beverage of choice out of Frank Green's Lion King-themed keep cups (and saying "no worries" to doing the environment a solid in the process).
Teaming up with Disney, the sustainability-focused Australian brand is launching a limited-edition range of cups and reusable bottles inspired by the 90s flick and its beloved characters. Design-wise, you can choose between Rafiki's cave painting of baby Simba, the future king's face, adult Simba or, back in his cub days, the young lion with Timon and Pumbaa. There's also an animal-print option, if you can't quite bring yourself to choose between the other styles.
The cups and bottles come in different hues depending on the design, so you could be drinking coffee from a coral-coloured bottle or a khaki-toned cup. You also have choices regarding size, with each design available in small (295 millilitres) medium (595 millilitres) and large (one litre).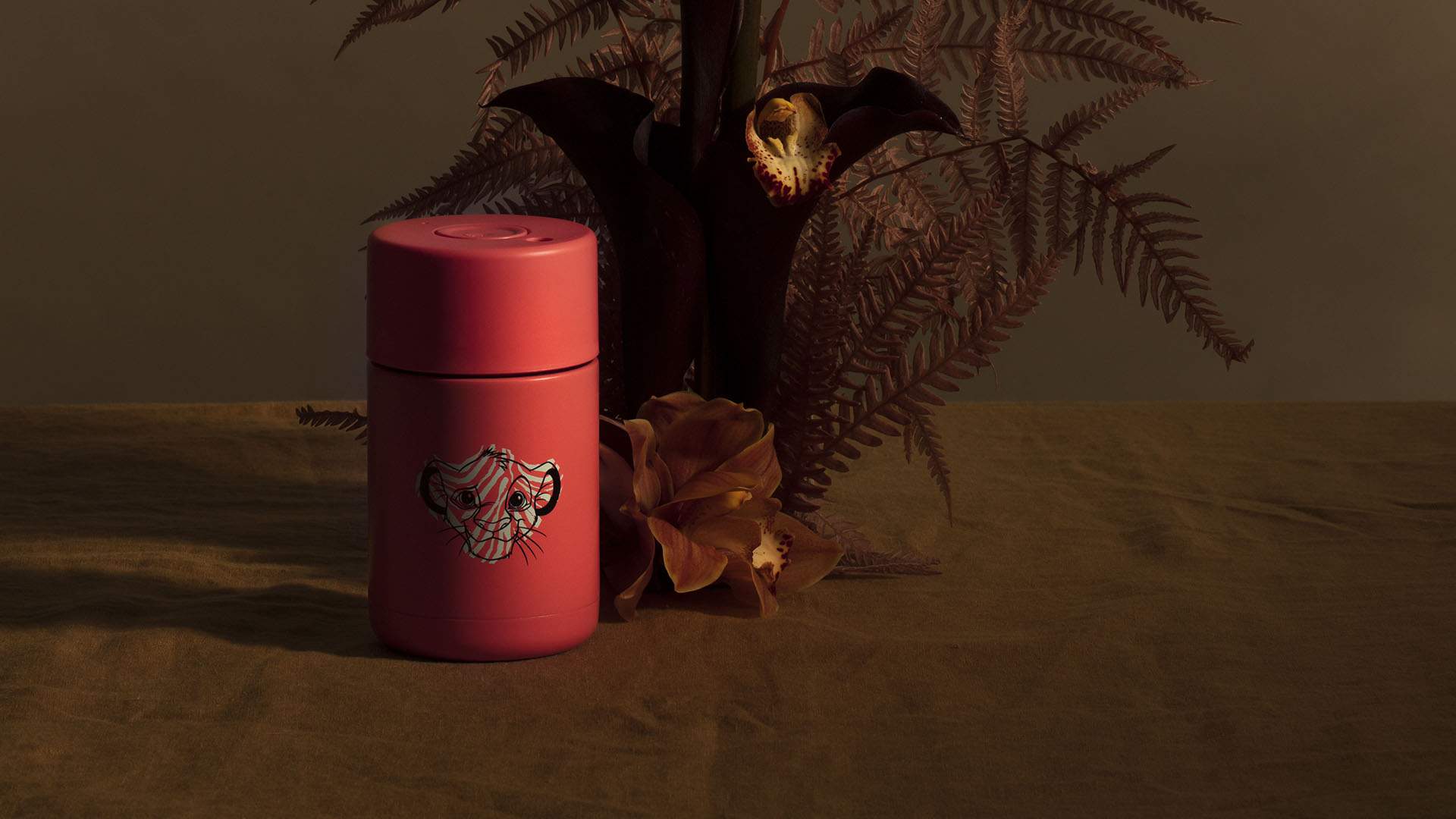 Priced between $46.95–64.95, The Lion King range joins Frank Green's other Disney-themed wares, which also includes Winnie the Pooh, Frozen and Wall-E — and both Mickey and Minnie Mouse. The new designs hit the brand's online shelves from Tuesday, May 18, but you can pre-order now until stocks run out.
Once you have one in your hands, it's up to you whether you want to hold your coffee over your head like you're standing atop Pride Rock.
Frank Green's Lion King range is available to preorder now, before going on sale from Tuesday, May 18.