How Tripod Coffee Is Combating Climate Change with Compostable Coffee Pods
Make your morning caffeine routine count.
in partnership with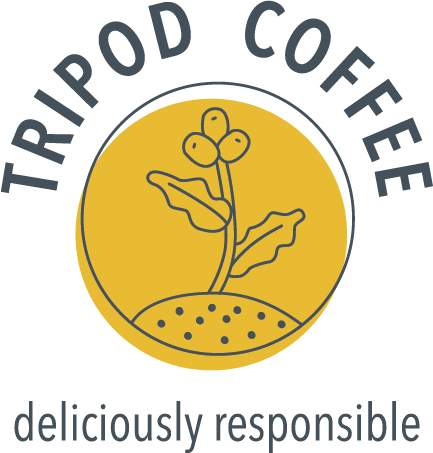 Mornings, we know them well. Roll out of bed, sleepily shuffle to the kitchen and get that elixir of life into us as fast as possible. Yep, we're talking about coffee. No matter how many cups you get through, each coffee comes with an impact on our environment, from disposable takeaway cups right down to single-use coffee pods. By now you've probably invested in a reusable cup, but what about your at-home caffeine routine? If you're lucky enough to own a super-handy Nespresso machine, there's one simple switch you can make and that's to use Tripod Coffee pods.
A sustainable alternative to the George Clooney-fronted pod giant, Tripod Coffee was born from two Aussie cricketers — Steve Cazzulino and Ed Cowan — plus their mate Dave Siegel, and the trio's insatiable love of coffee. When the boys couldn't find the local, eco-friendly answer to the convenience of pod coffee, they decided it was about time someone changed that.
"On a rainy day we thought, why don't we have a crack and take on the big boys?" Cowan told Concrete Playground. "We could fill the capsules with coffee that we really enjoy drinking". The result: compostable pods filled with cafe-quality coffee that neatly fit into a Nespresso machine.
It's a well-known fact us Aussies love our coffee, so making the switch to Tripod will help reduce the amount of aluminium and plastic going to landfill, which can take up to 500 years to break down. Plus, you won't have to dig deep into your pockets as Cazzulino, Cowan and Siegel believe "Australians shouldn't have to pay more for sustainability," with Tripod capsules priced similarly to Nespresso, costing $7.50–8.50 for packs of ten.
So, first things first: the coffee. Tripod sources the best beans around, which are then roasted, ground and packed right here in Australia. You'll find a lot of Central and South American coffees used by Tripod and that's because "the coffees from those areas really suit the [capsule] extraction process," Cowan told CP. Currently, there are seven varieties to choose from, from a light roast to extra dark, single origin, decaf and a blend wholly made from organic and fair trade beans. Because you shouldn't have to choose between a delicious cup of joe and the earth.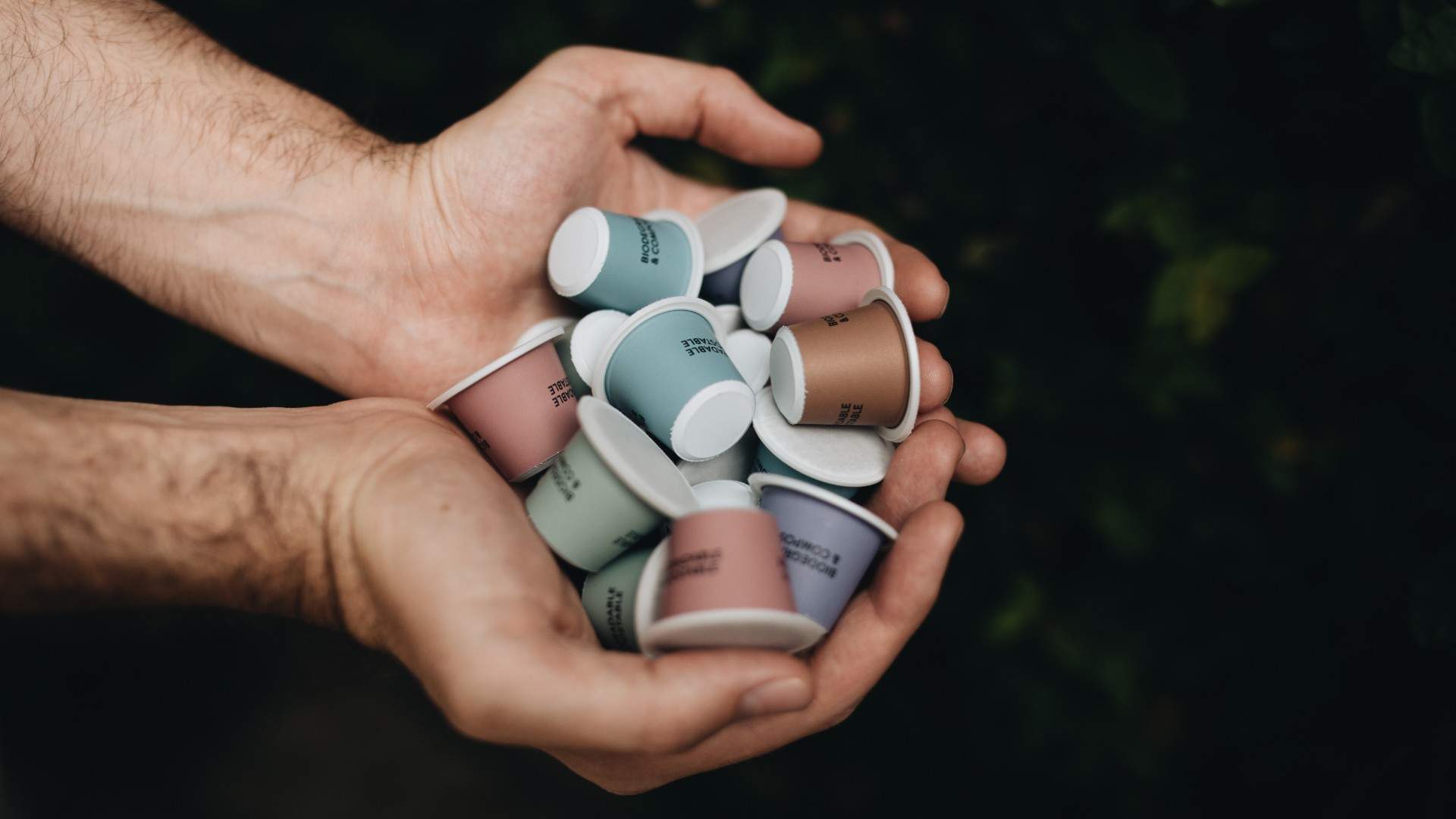 So how does it work? Tripod's 100-percent certified compostable pods, made from plant-based bio-polymers and sealed with a paper lid, are designed to be broken down in as little as 90 days. You can't exactly throw them into your garden, but you can chuck them into your green-lid wheelie bin if your council accepts food scraps as organic waste, which you can handily check here.
If your council doesn't, no worries, Tripod's already one step ahead of you. Closing the loop on the usual issues associated with coffee capsules, the company's Pod-to-Plant program collects your pods for composting with the help of a third party. Just simply add a reply-paid Pod-to-Plant return kit ($10) to your next Tripod Coffee order and you'll get everything you need — and you'll score $10 off your next order, too.
If you're into details, the composting process creates two byproducts: nutrient-rich, organic fertiliser and methane. The fertiliser is used by local farmers, growers and horticulturalists, whereas the methane is converted into green electricity. To top it off, Tripod donates one percent of its profits towards restoring the Daintree Rainforest.
"We're in the business of eliminating waste and helping people live more sustainable lives. That's the lens for every decision we make — from carbon neutral shipping to the materials on promotional stickers," says Siegel.
So, why not go green with your caffeine routine? You don't need to travel far to get your hands on these super-sustainable pods either, because Tripod delivers right around Australia, with free shipping for all orders over $75, or, for smaller orders, at a flat rate of $9.50. If you're in New Zealand, it's a flat rate of $20.
Tripod Coffee is combating climate change with one compostable coffee pod at a time. To make your caffeine fix more sustainable, make the switch by ordering yourself a pack or signing up to one of Tripod's subscription services.

Lead image: @Bridgetfeyfit
Introducing Concrete Playground Trips
Book unique getaways and adventures dreamed up by our editors