Kmart's Latest Must-Buy Homewares Collection Is a Collaboration with Wiradjuri Artist Judith Young
Featuring wooden bowls, serving platters, eucalyptus-scented candles and cotton quilt sets, the Waluwin collection takes its name from the Wiradjuri word for healing and good health.
Whenever Kmart drops a new homewares range — be it beachy and boho or colourful and cosy — it inspires a Pokémon-style response. If there's new linen, trinkets and furniture to buy, you've gotta deck out your house with them all. The Australian department store's latest must-buy pieces will spark the same reaction, too, all while heroing Wiradjuri artist Judith Young. She has teamed up with the retailer on the just-dropped Waluwin collection, the latest in the company's First Nations program.
Waluwin is the Wiradjuri word for healing and good health, which Young is keen to highlight in the range of wooden bowls, serving platters, eucalyptus-scented candles, cotton quilt sets and more. Customers can also purchase other pieces of serving ware, tea towels, candles, decorative pots and a canvas art print.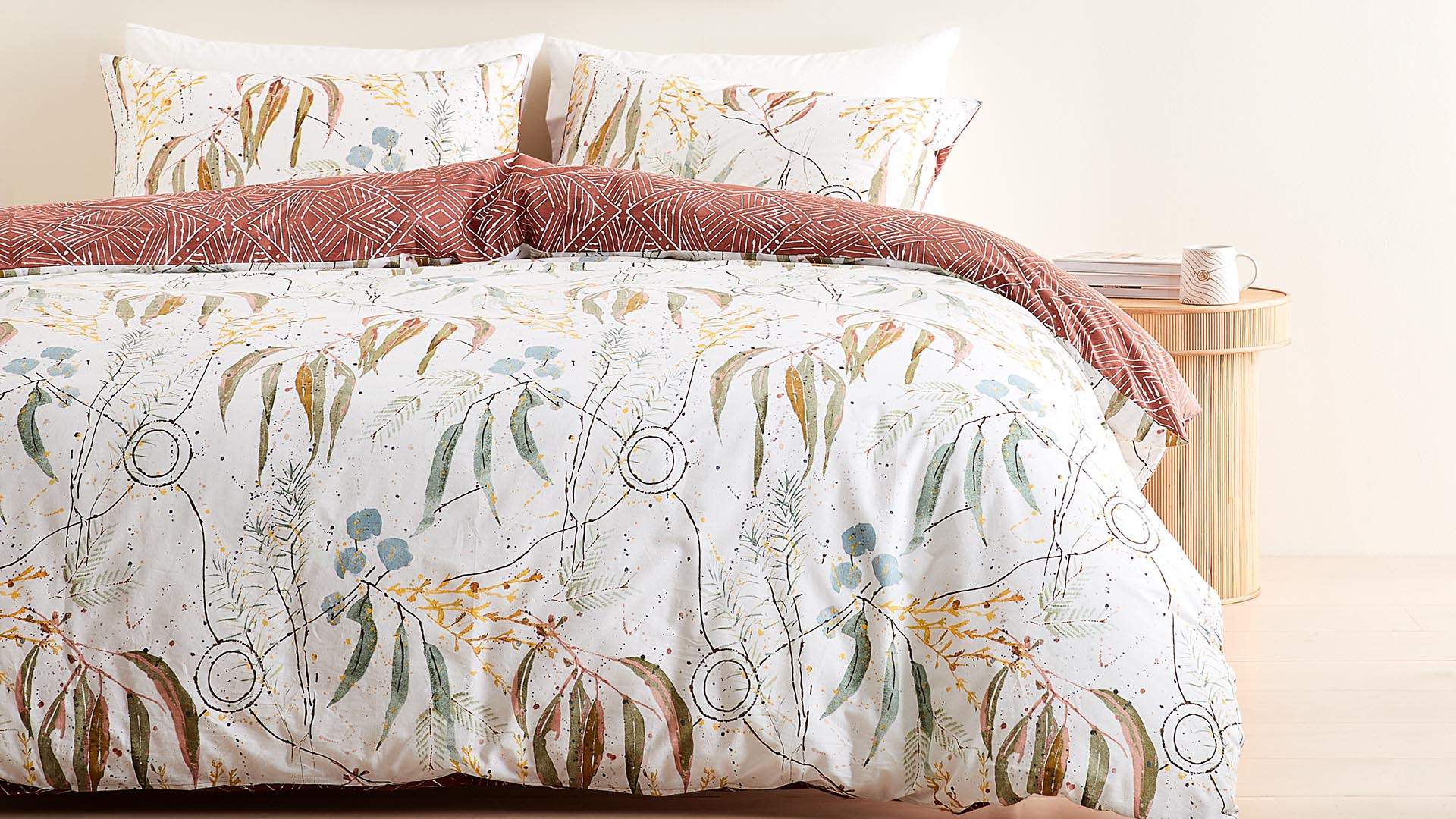 On sale since Monday, March 6 online and in-store, the collection keeps everything affordable — $10 gets you a reusable stainless steel tumbler, while queen bedding tops the price list at $65. Whatever you opt for, you'll see a leaf design that's "symbolic of the Waluwin way, and each leaf represents something different," Young explains.
"Many Aboriginal people around this country will all have different varieties of plants and trees that they use to make them well, and that is part of the diverse story we have as Aboriginal people."
We are all different, our artwork and stories are different, and each has deep significance, just as my markings have meaning to me and my family."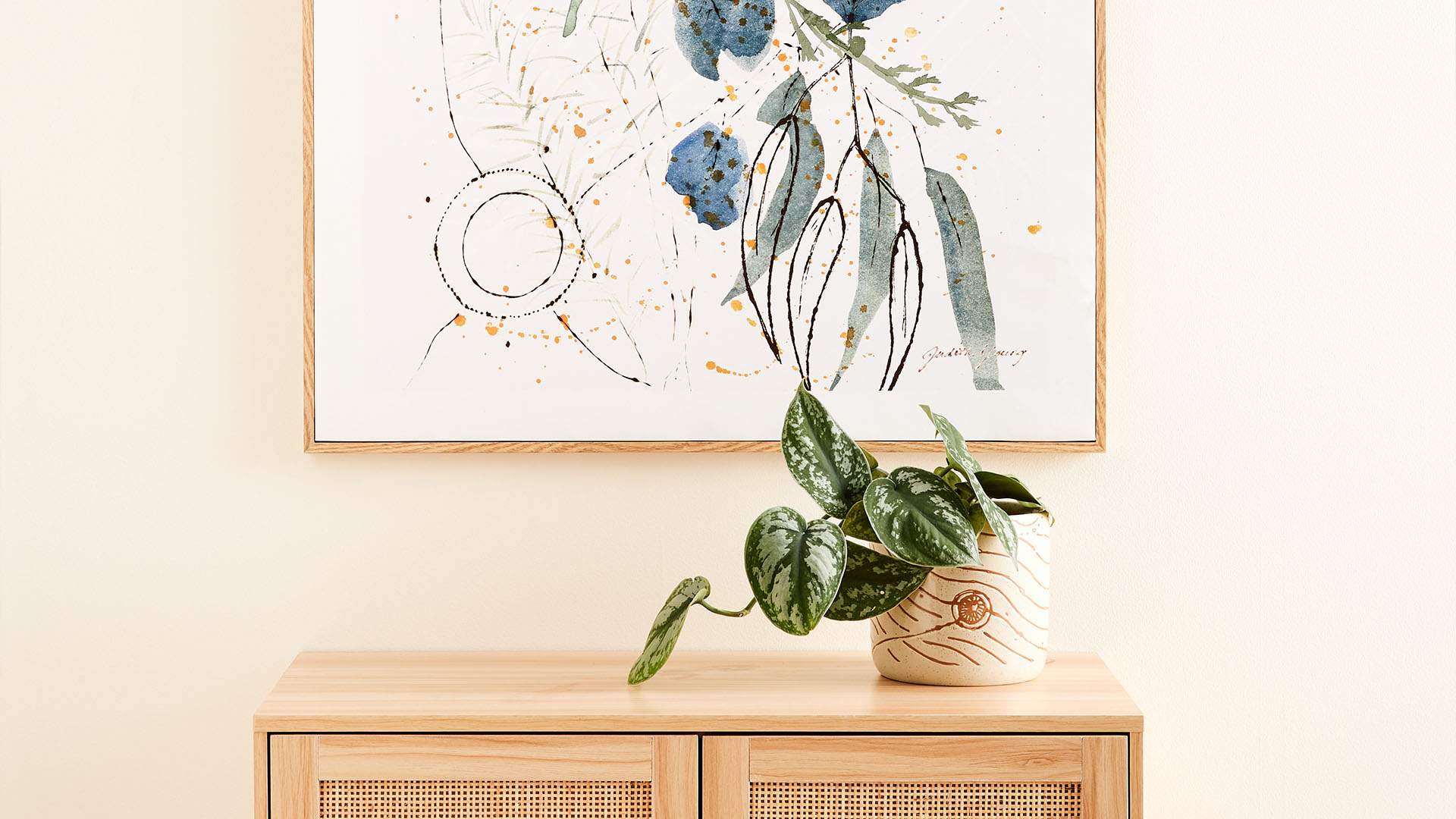 For the Waluwin collection, Young drew upon her family's history, with her parents growing up along the Murrumbidgee River in Narrandera in New South Wales. Her mother Judith Williams (nee Johnson) was a watercolour artist, while her father Kevin Williams was a boomerang and artefact maker.
Accordingly, watercolour painting and burning techniques both feature. So do lines representing tree carvings, dots that are all about mob coming together, circles that symbolise water holes, and plants such as wattle and tea tree.
The collaboration with Kmart appealed to Young because "a lot of our mob positively connect and shop at Kmart around Australia," she notes.
"So to have the opportunity to work with them on this collection will have an impact on family across Victoria, regional NSW, Sydney, Darwin and Adelaide. The deeper reason is that I felt that it was the right thing to do, from the first meeting the atmosphere in the head 0ffice with the design team set the flow for the entire collection."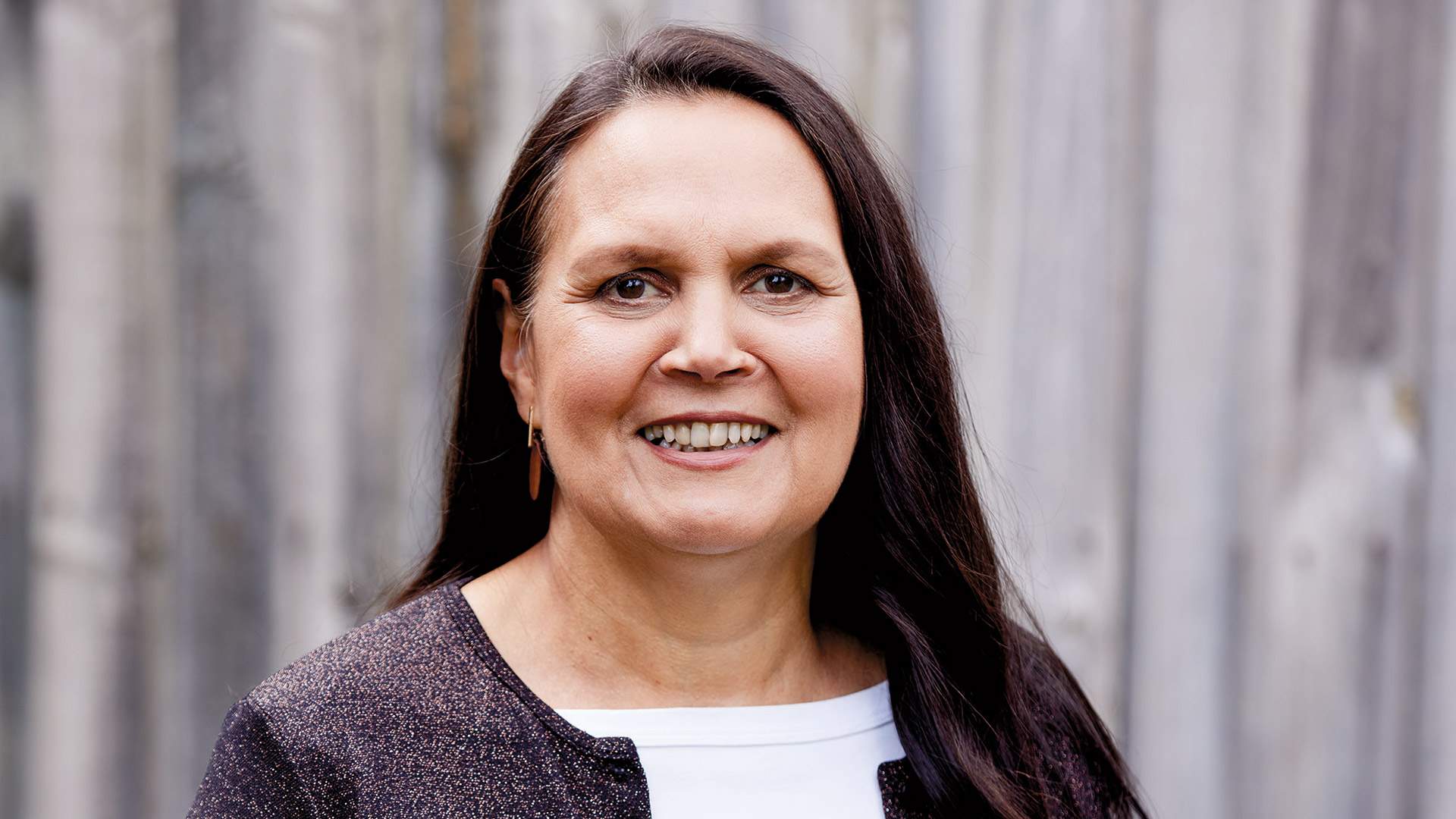 Together, Young and Kmart's design team worked through themes and topics within her artwork, including family traditions, and what various colours and markings mean. The aim: to ensure that each design has a story that connects to the land, and that exactly that came through in the finished products.
"It was a new experience for me, working with a big company, and a challenge at first. The design team had respect not just for the image but the story and helped make it an easier process, as I did have some challenges with trust and getting out of my comfort zone — but to see how they were really careful when considering each marking, colour and every component was incredible. I felt respected and know that my story and that of my family has been honoured," Young continued.
"From this collection, I want people to know my work is about health, healing, joy and peace, speaking to the importance of healthy minds, bodies and spirit. This comes from connecting with Country, eating well and listening to your surroundings. The collection is about covering yourself in a healthy way of living, from what you eat, drink, wear, and sleep under."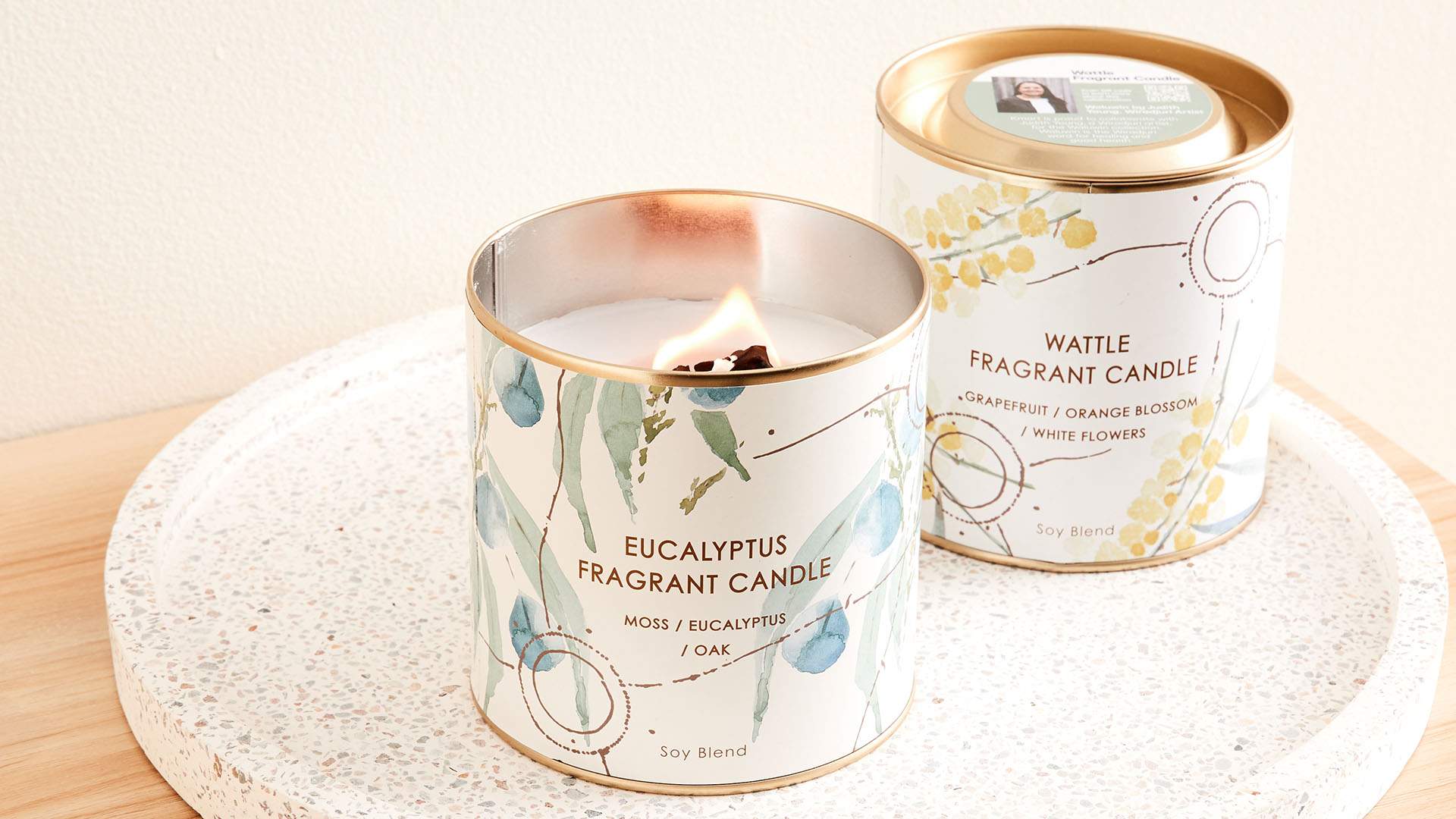 Kmart and Judith Young's Waluwin collection is on sale online and in-store now.
Concrete Playground Trips
Book unique getaways and adventures dreamed up by our editors