McDonald's Has Released a New Range of Peter Alexander PJs Covered in Burgers, Fries and Golden Arches
The fast food chain has teamed up with Peter Alexander to celebrate its 50th anniversary.
If you've looked at a television lately or headed in search of the golden arches to get a feed, then you've probably already realised that 2021 marks 50 years since McDonald's first started serving burgs in Australia. To celebrate, the fast food chain has been splashing advertisements all around the place, and whipping up specials — including 50-cent cheeseburgers and new McFlurrys so far.
Up next: Macca's PJs. Obviously, you'll be lovin' them. Teaming up with Peter Alexander, McDonald's has launched a collection of sleepwear that features burgers, fries, golden arches, the chain's red and yellow colour scheme, and its famous figures such as Ronald, Grimace, Birdie and the Hamburglar.
Do people wearing burger-covered pyjamas dream of Big Macs? That's the question you can now put to the test. You can clearly expect a big dose of nostalgia as well and, thanks to Ronald and company's presence, to have a fierce hankering for happy meals.
Given that McDonald's opened here in the 70s, there's a huge retro feel to the entire range. If, while wearing them, you wake up and start watching cartoons, that's understandable.
Ten different items are available now at Peter Alexander stores and via the sleepwear brand's website until stocks last — including PJ pants and sweaters for men and women, and four different matching sets for the latter. Prices start at $69.95 for kids, and span up to $129.95 for long-sleeved women's flannelette pyjamas covered in Macca's well-known characters.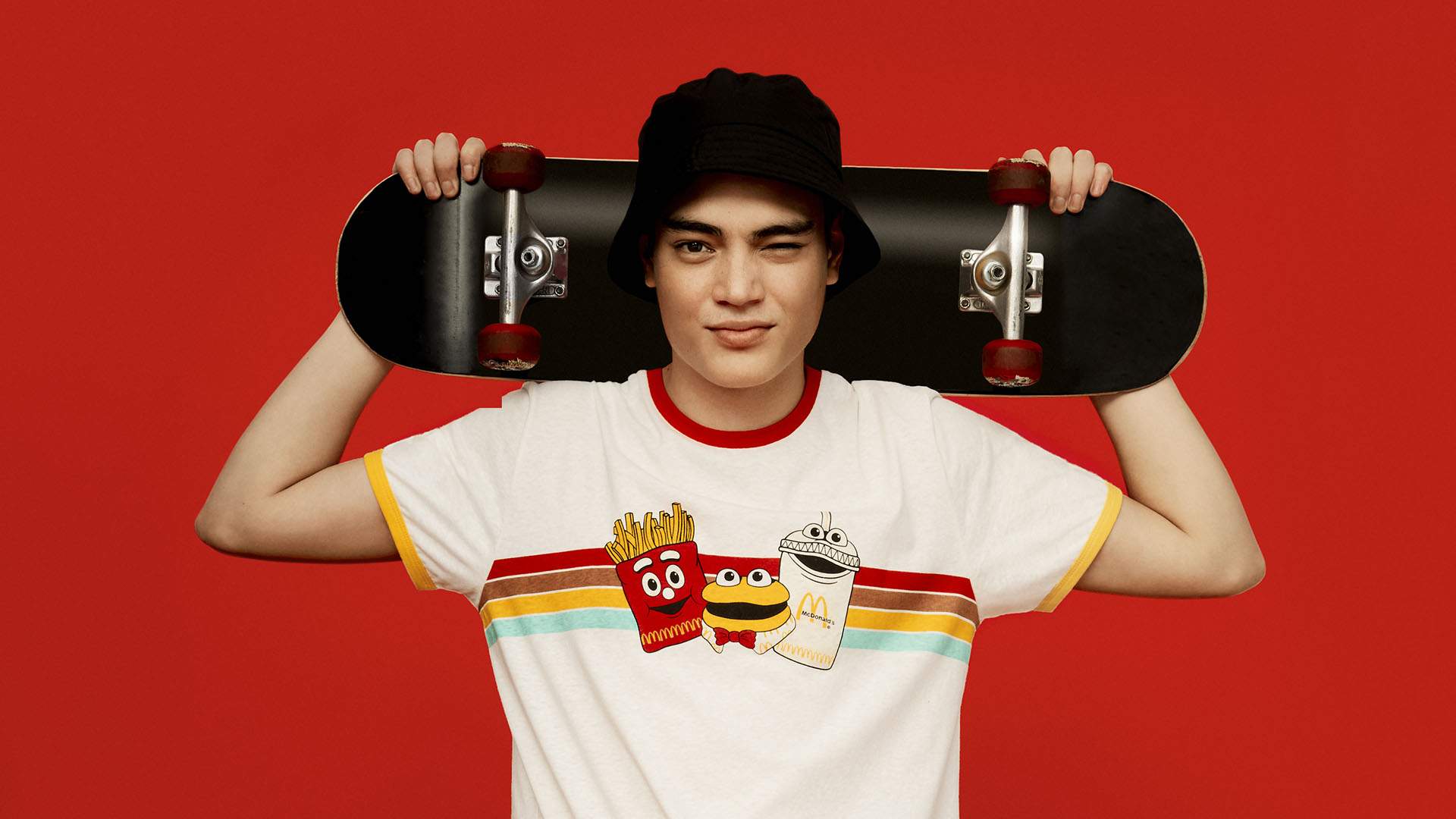 The McDonald's x Peter Alexander sleepwear collection is on sale now via Peter Alexander stores and the sleepwear brand's website.