FOOD & DRINK
This New App Helps You Find the Cheapest Booze in Town
The result of a beer-goggled brain explosion, because of course it was.
This New App Helps You Find the Cheapest Booze in Town
The result of a beer-goggled brain explosion, because of course it was.
Upon his return from a two year stint in Southeast Asia, lapping up 50c roadside stubbies and being submerged by the infamous Chang-over, Queensland booze lover/entrepreneur Christian Gornall found annoyance in having to trudge through endless bottlos to find who had the best deal on his favourite tipple.
*Lightbulb*
Fravo is the result of Gornall's beer-goggled brain explosion, an app that helps users streamline their hunt for alcohol by finding which liquor store has specific varieties at the cheapest price. Free to download for iPhone and Android users, the app works by letting users apply a category search to browse different varieties of beer, wine and spirits by price range, before narrowing down results to the most cost-effective liquor joints in the area. Keywords can also be entered should the user be in need of something as commonplace as VB or as far-flung as a stout made with stag semen.
For those just intent on getting the best deal for their hard earned dollars and riding the gravy train, a 'Hot Deals' tab gives insight into the best offers all-round.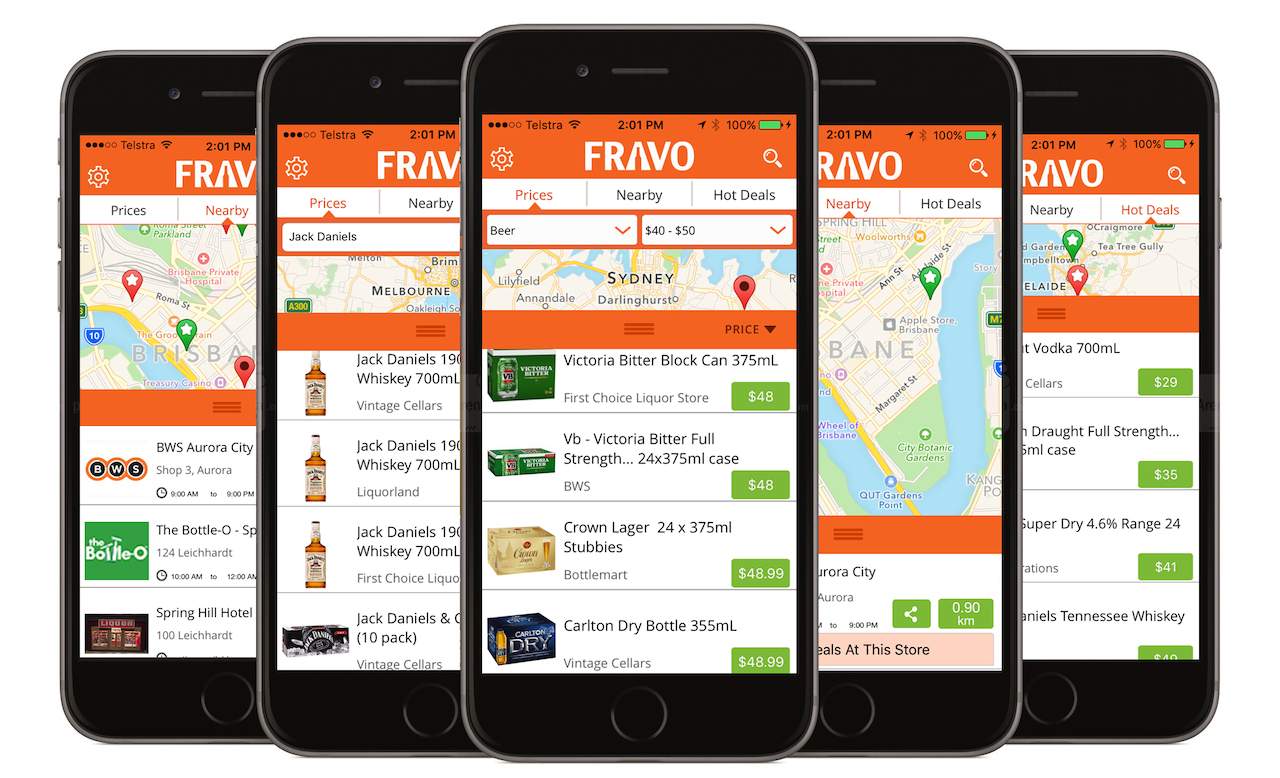 Fravo is currently only available in Australia, but there are apparently plans to expand across the ditch in the not-too-distant future.
Published on May 02, 2016 by Stephen Heard