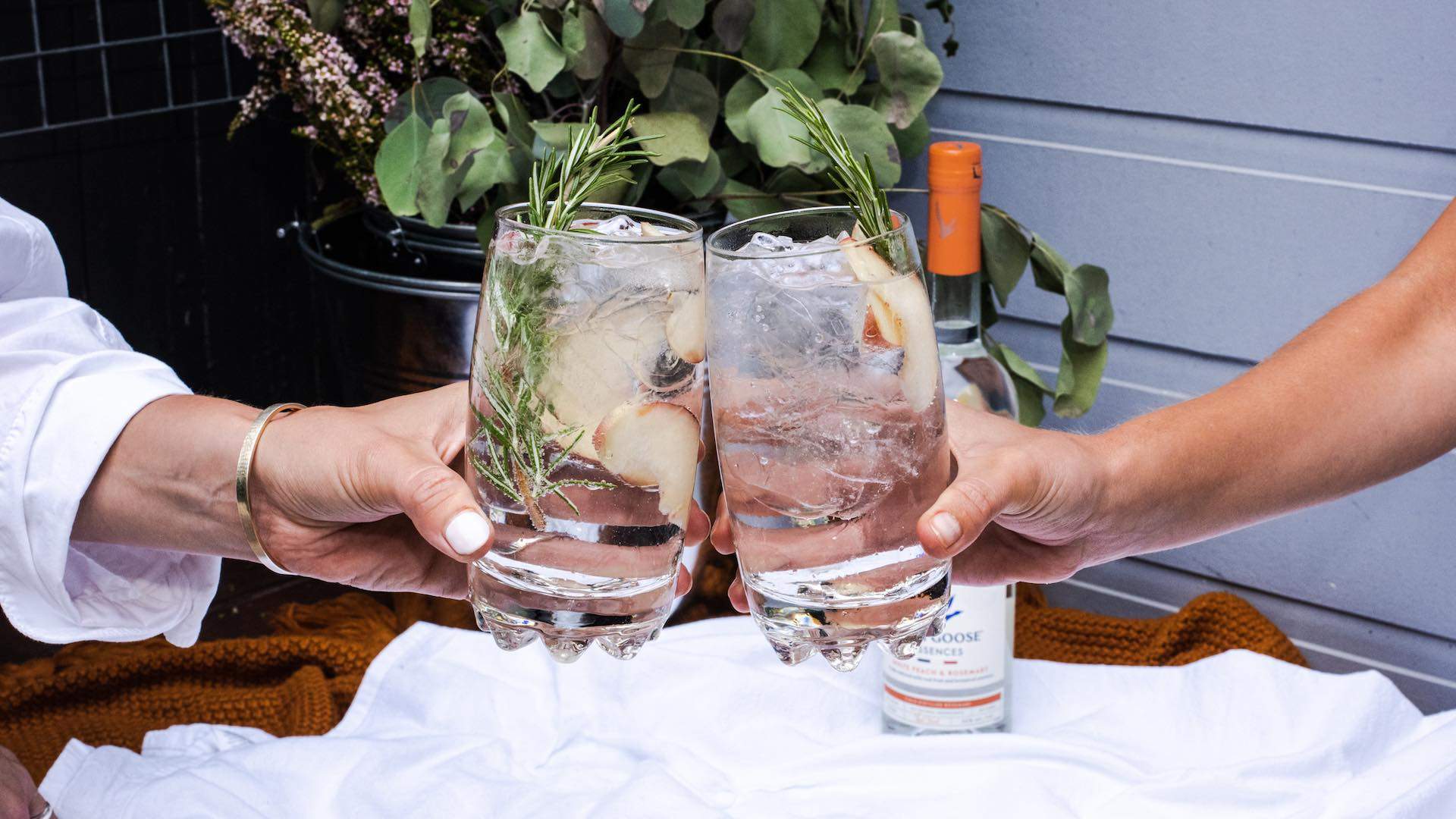 "
Summer Cocktail Hour
How to Make a White Peach and Rosemary Highball
Raise a glass to what might just be the perfect summer cocktail.
Of the many things we love about a highball — its refreshing qualities, its sheer simplicity and yes, definitely its size — it's the versatility of the drink that makes it a no-brainer for a perennial go-to.
We've teamed up with Grey Goose to showcase how you can level up your cocktail hour this season with this refreshing, easy-to-make and oh-so-summery highball.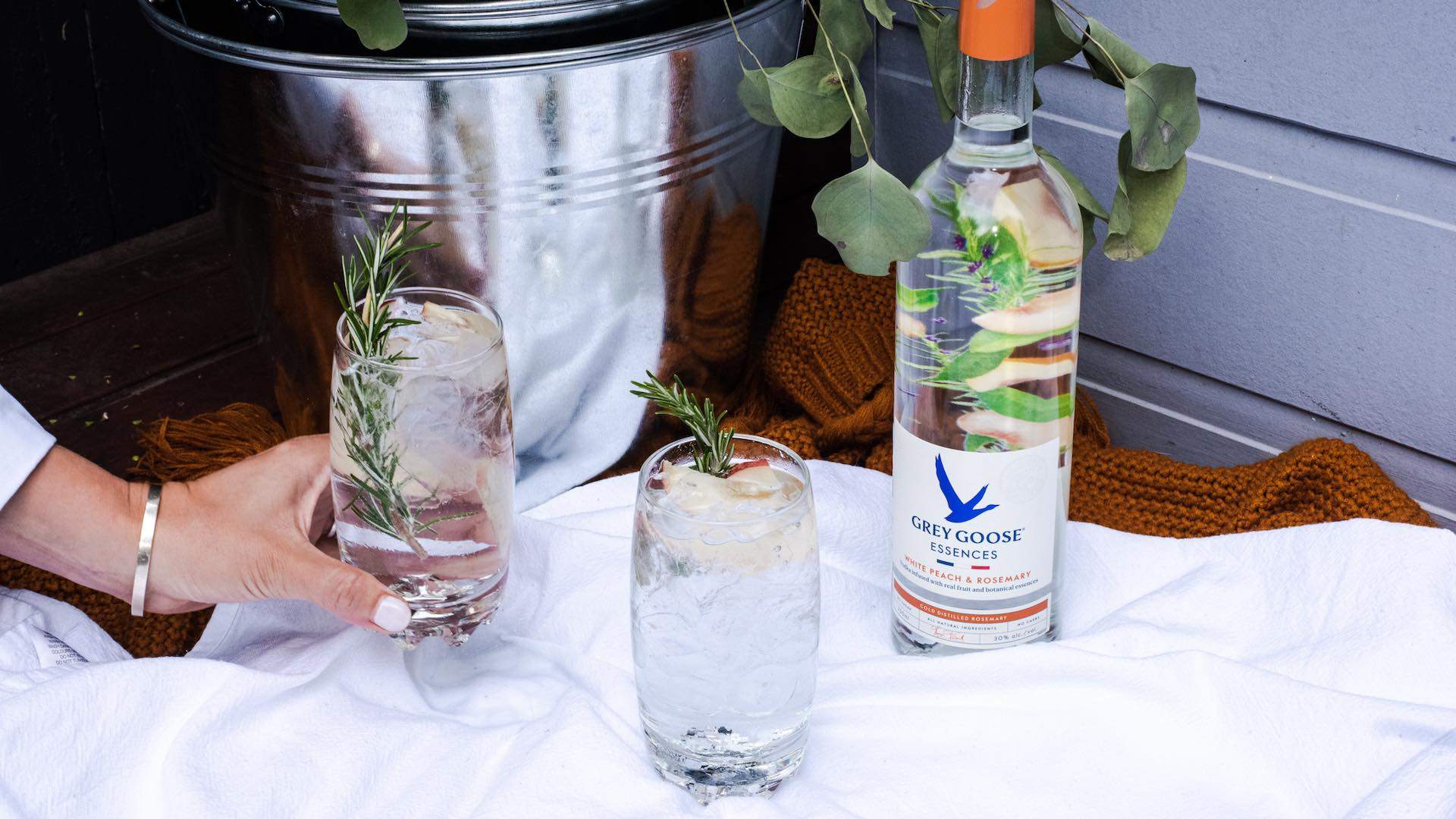 "
How to make a
White Peach and Rosemary Highball
Four ingredients. That's all you'll need to create this brilliant summer serve that showcases Grey Goose's bright and crisp botanically-infused White Peach and Rosemary vodka. We'll drink to that.
WHITE PEACH AND ROSEMARY HIGHBALL 
Serves one
Ingredients
50ml Grey Goose Peach and Rosemary Essences vodka
150ml cold soda water
Sliced peach (we recommend two)
One sprig of rosemary
Cubed ice
Method
In a highball or large wine glass, add cubed ice, vodka and soda water. Garnish with fresh peach slices and a sprig of rosemary.