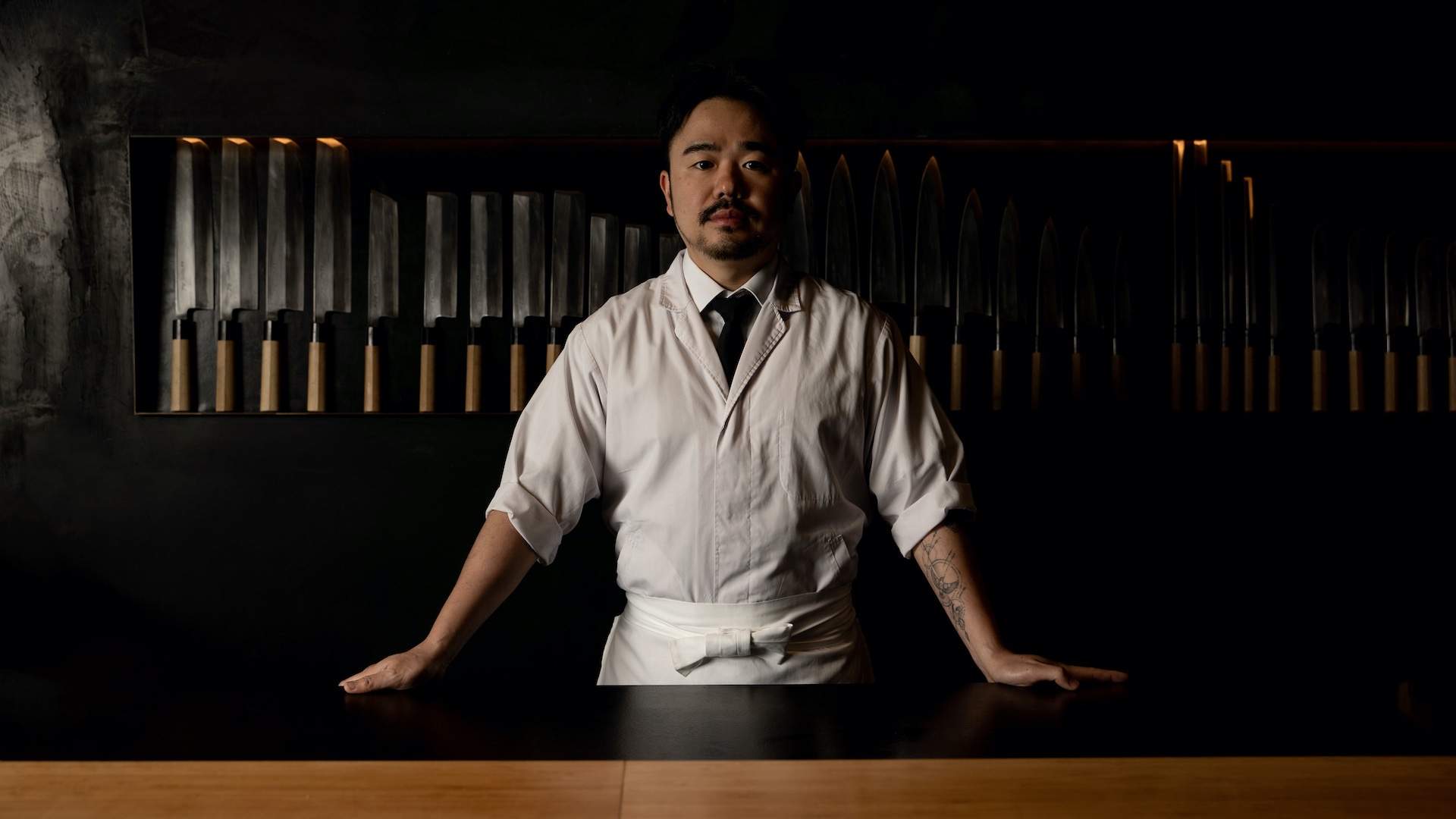 Japanese craft and cuisine inventively reimagined
Kisumé Executive Chef Yonge Kim on Plating Up Modern Takes of Traditional Japanese Dishes
"Local ingredients, traditional methods. When you go to have a pizza in New York, it's not the same as Milan. But, there's nothing wrong with it… every food is localised."
Located across three levels on Flinders Lane, Kisumé offers an expansive tribute to Japanese culinary excellence, inspiring creativity and the polished hospitality that is a hallmark of the Lucas Group's stable of venues. It was awarded the 2022 Japanese Restaurant of the Year at the Restaurant & Catering Awards for Excellence among an impressive lineup of big hitters on the Victorian culinary scene (including Robata and Yakimono) and the restaurant's Chef's Table experience is certainly a major contributor to earning its status among the elite.
Behind this intimate multi-course dining experience is Kisumé's Executive Chef Yonge Kim. Yonge mixes a respect for Japanese tradition with an ever-evolving menu that takes inspiration from the very best local Australian produce and seasonality. And he sees a beauty and necessity in the localisation of food — that is, interpreting a particular cuisine according to the place where it is being created and served.
On a recent visit to the restaurant to see the chef's artistry in action, Yonge explained: "When you go to have a pizza in New York, it's not the same as Milan. But, there's nothing wrong with it… every food is localised."
Watching Yonge serve up beautiful dishes of bluefin tuna belly ngiri with caviar, or scampi tempura with roe and yuzu kosho, plated to resemble a piece of objet d'art from a Sotheby's catalogue adorned with fine jewels, you can see how his creativity is as much fuelled by regular visits to Melbourne's many art galleries as hero ingredients and flavours.
Together with Haku Vodka we enjoyed an audience with Yonge Kim at Kisumé's Chef's Table to talk creativity, 'fusion' food and the elaborate preparation that goes into creating this unique dining experience.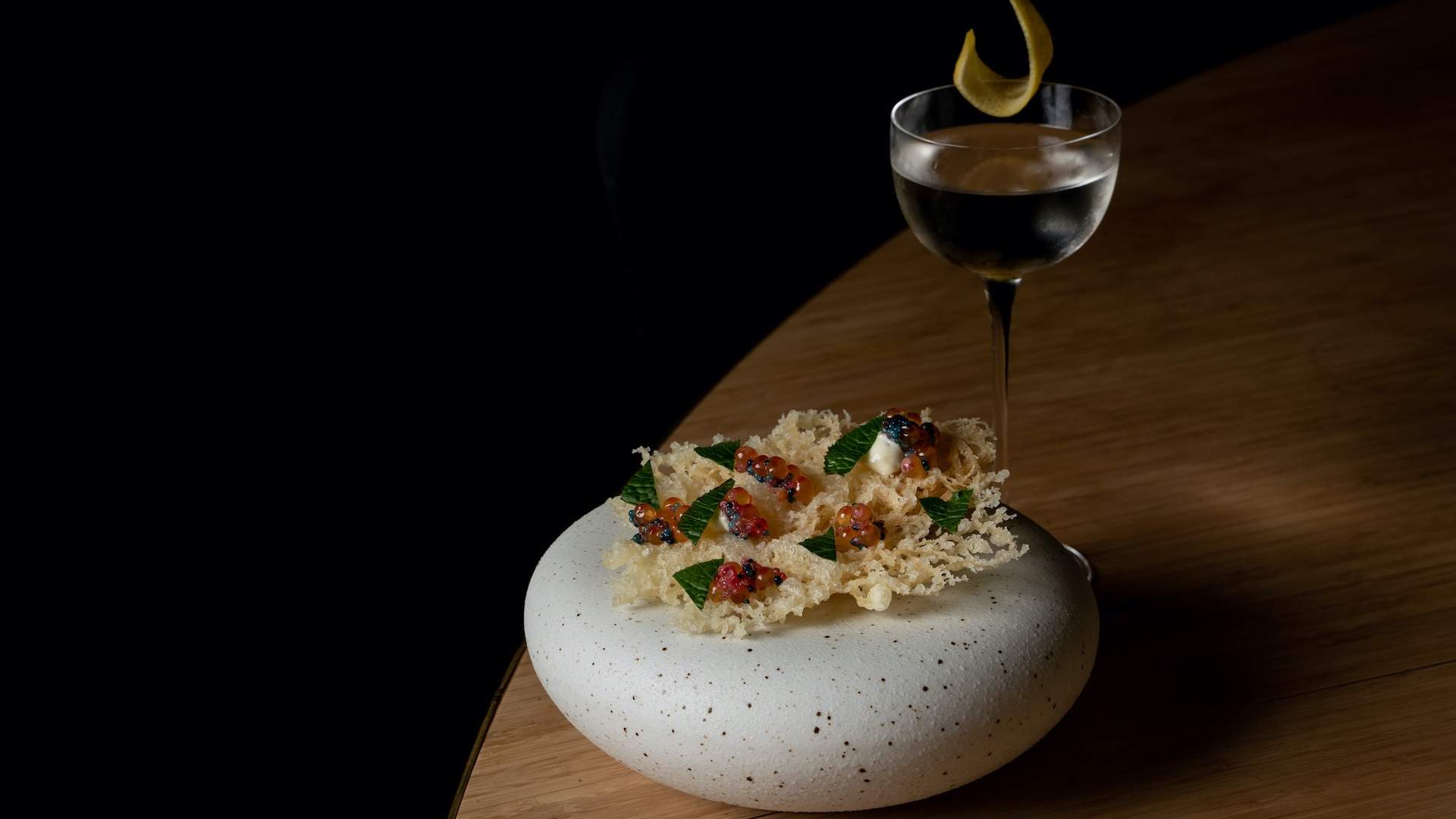 Dining at Kisumé
Yonge, what can diners expect when dining at Kisumé Chef's Table?
"The Kisumé chef table experience's biggest different to any other omakase restaurant is that we are using seasonal Australian and New Zealand seafood and ingredients. So, for example, we're using native ingredients to make harmony with Japanese techniques and Japanese ingredients — to give us more hint of Australian.
Our Chef's Table dining experience is very intimate, because we only take 10 guests and it's over two and a half hours. There's 20–22 courses and we give explanations [as diner's eat] — where did it come from, what the story is, how we're prepping, how guests can enjoy it. [There's a focus on] how they enjoy the food."
You aren't a traditional omakase restaurant, but a fusion. For the uninitiated, what is an omakase menu and how does your offering draw upon it?
"Omakase basically means just leaving it up to the chef. But omakase overseas is very well known — and is sushi only. So when we call [a restaurant] omakase, everyone thinks about sushi omakase. But what we do at omakase for Kisumé is mix kaiseki" — a traditional multi-course meal — "with the sushi omakase experience, to give guests a full experience, and so they can enjoy their time."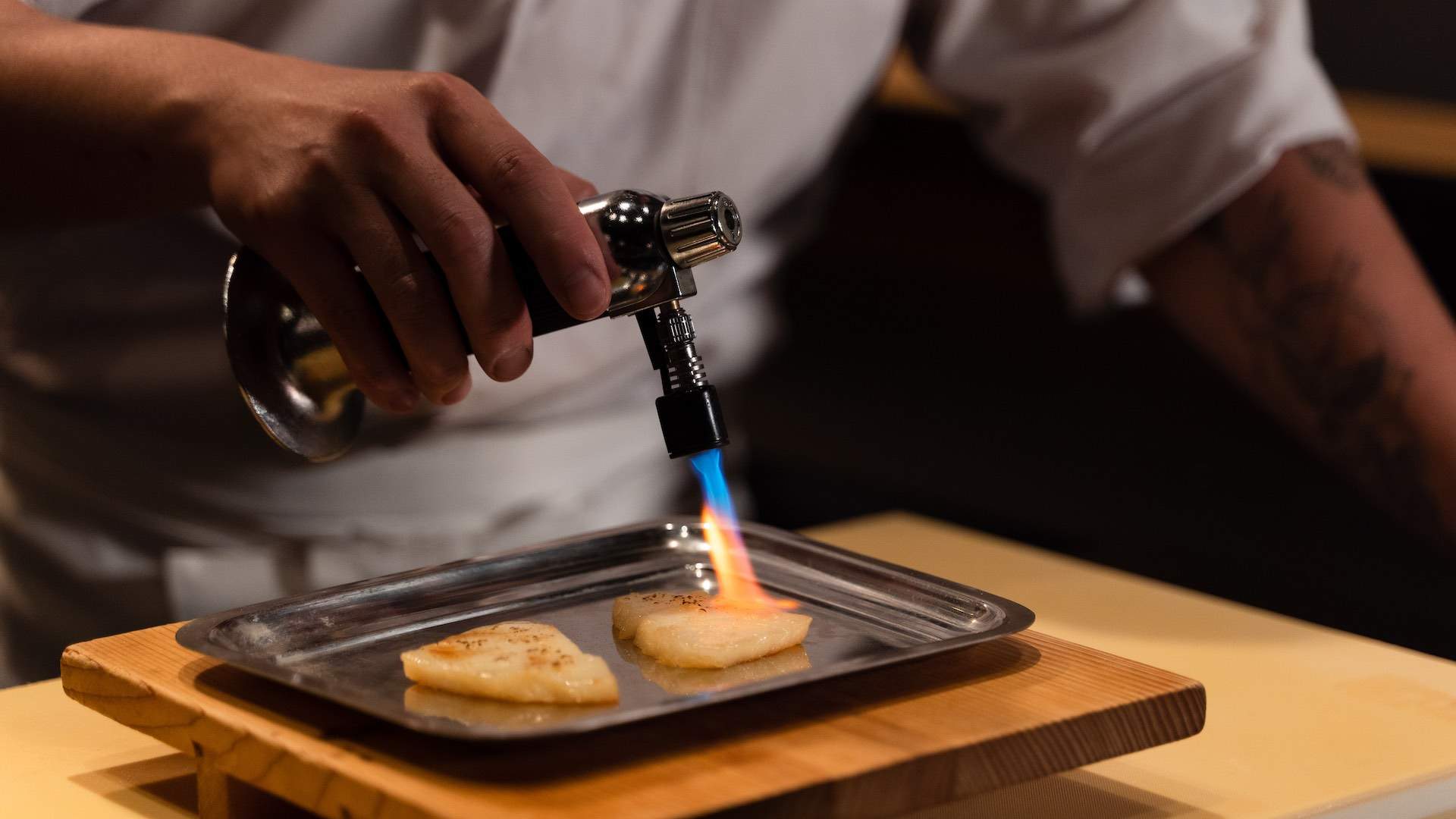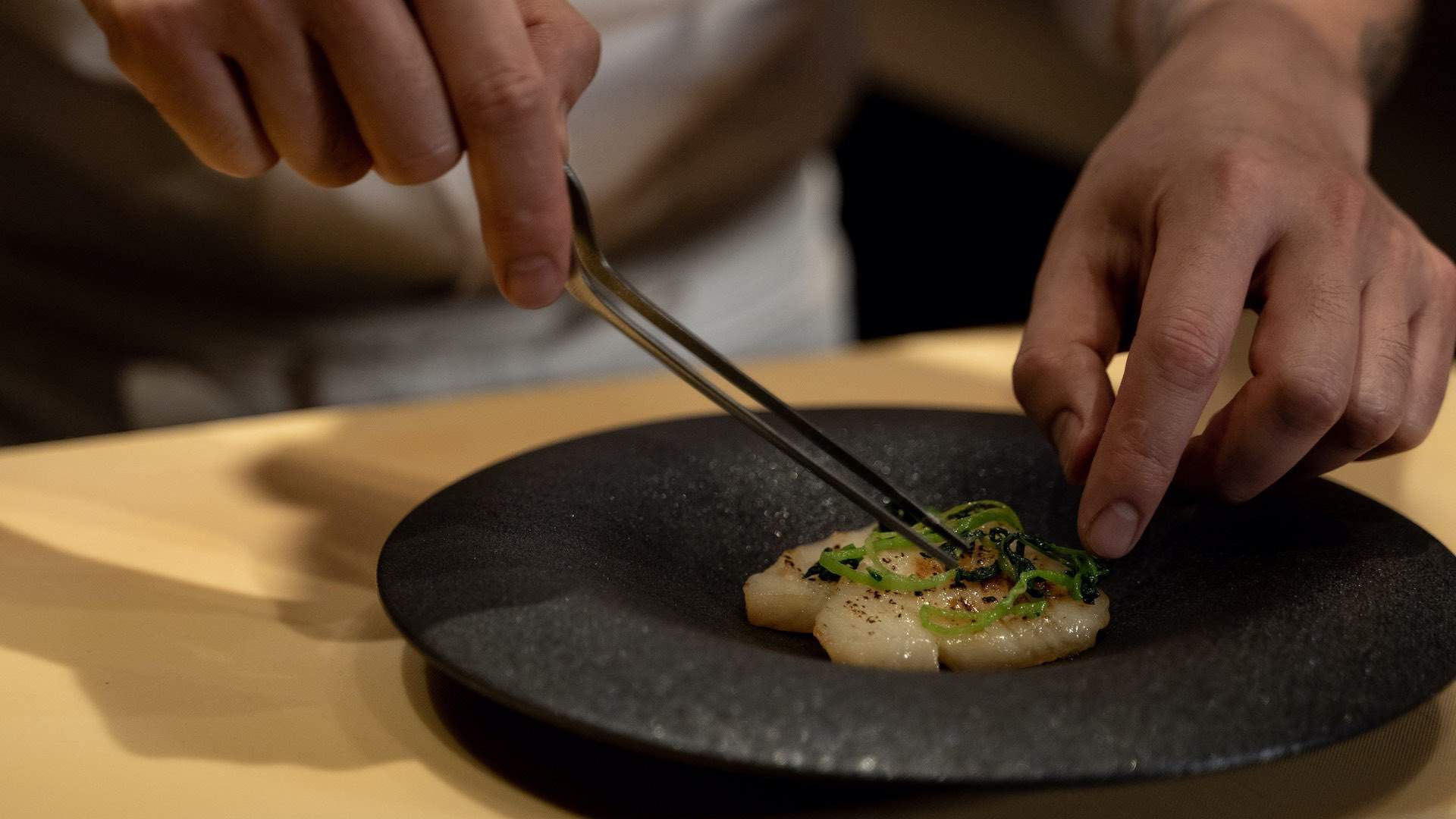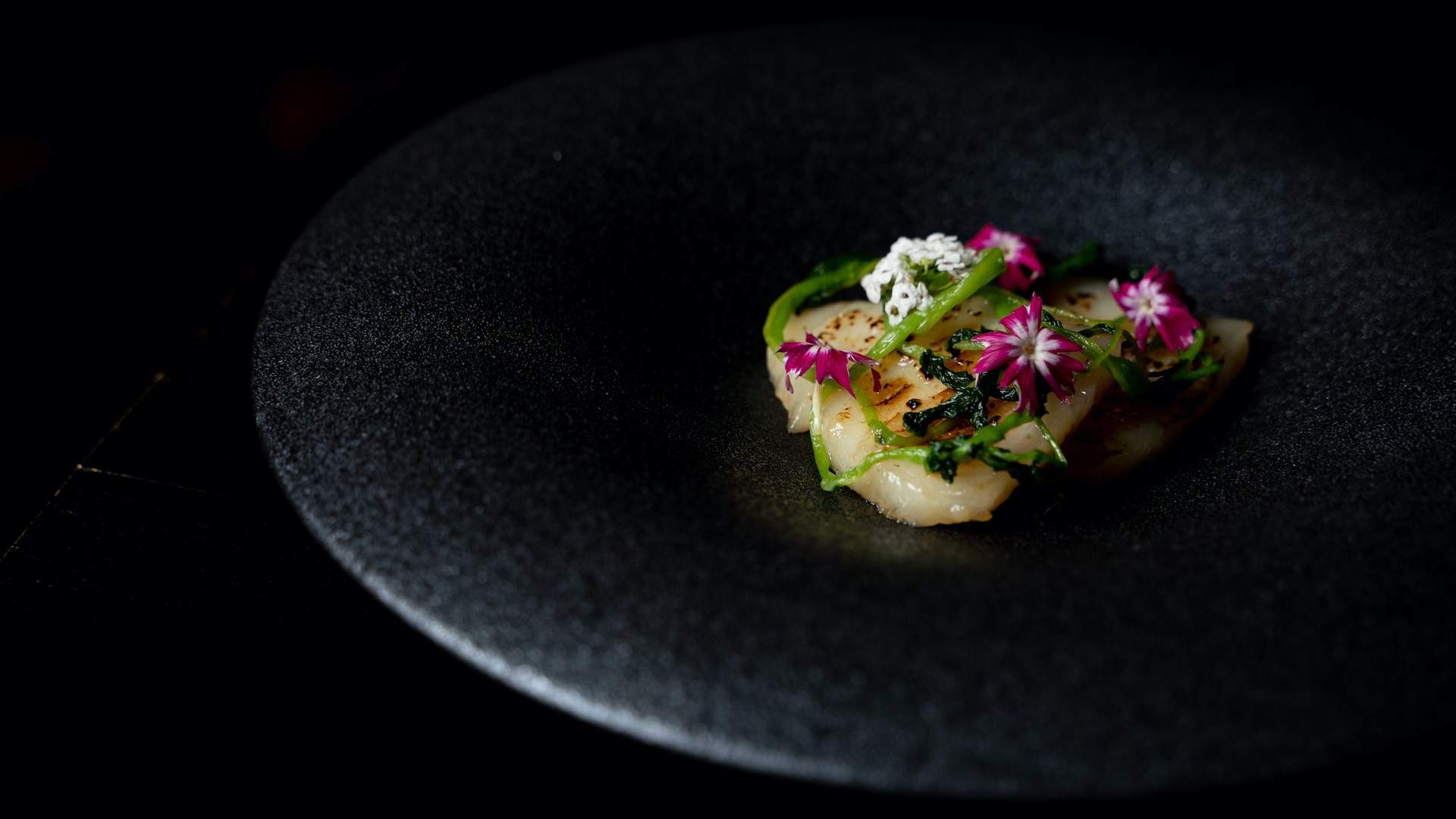 Could you run us through your typical work day preparing for service at the Chef's Table?
"Chef's Table I'm always doing Tuesday, Wednesday and sometimes Thursday. Even though we only have one service at 6.30pm, I normally come in 10.30 to 11am, because we need to have fresh ingredients in the morning — we have to get ready for the day. We need at least six to seven hours to clean the ingredients, marinate them, quickly age it for the next day, things like that."
Your expert execution of your dishes is an artform — attention to detail, precise placement of ingredients on teeny mouthful-sized dishes. How much creativity do you bring to your plates?
*laughs* "As I can say with most of my Chef's Table dishes at Kisumé, more than 90% is creativity."
Where do you find your inspiration?
"I go out a lot to eat, and I regularly go to galleries. I see the colour contrasts, that's mostly what I pick up, which inspires me to create dishes."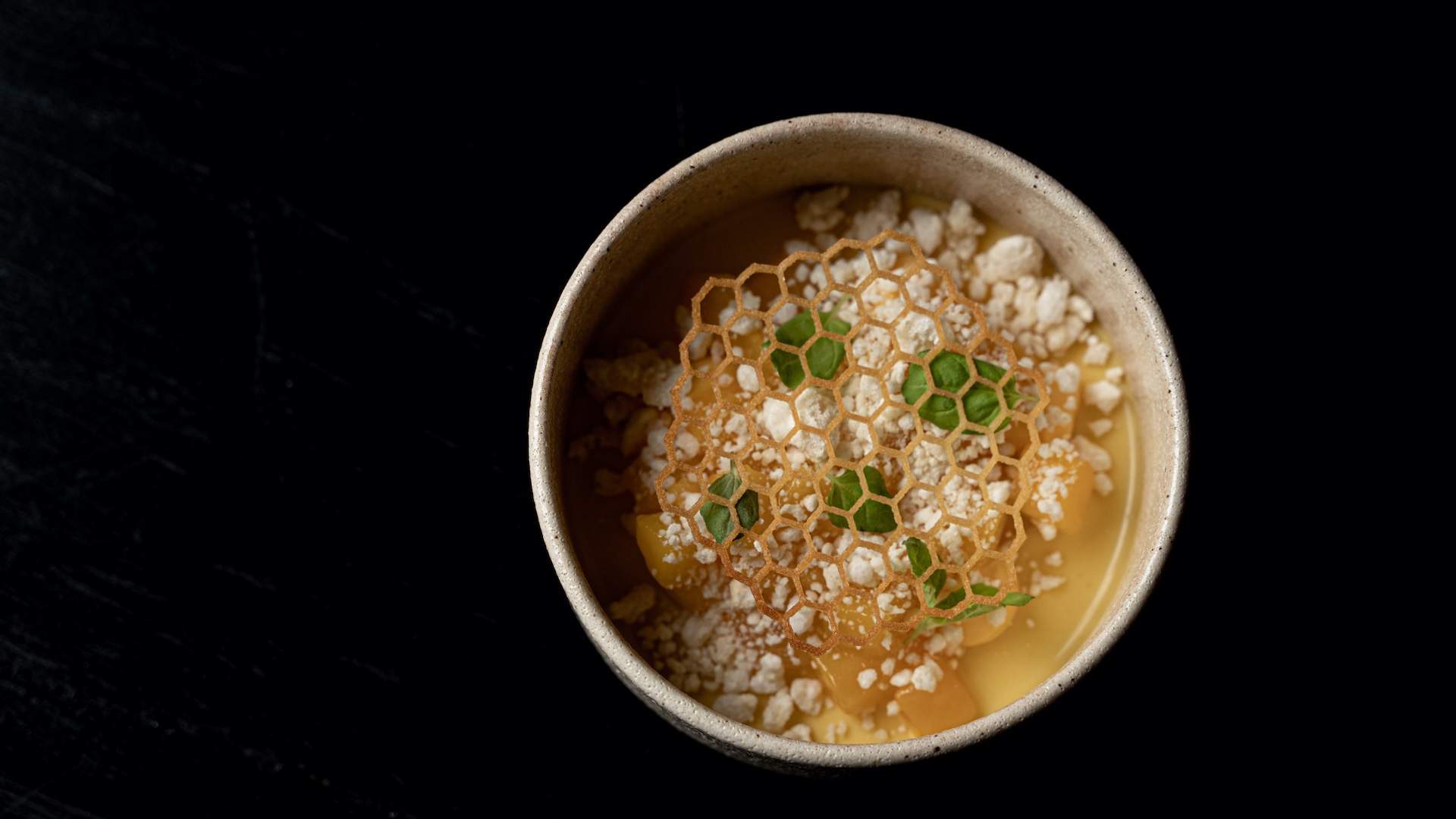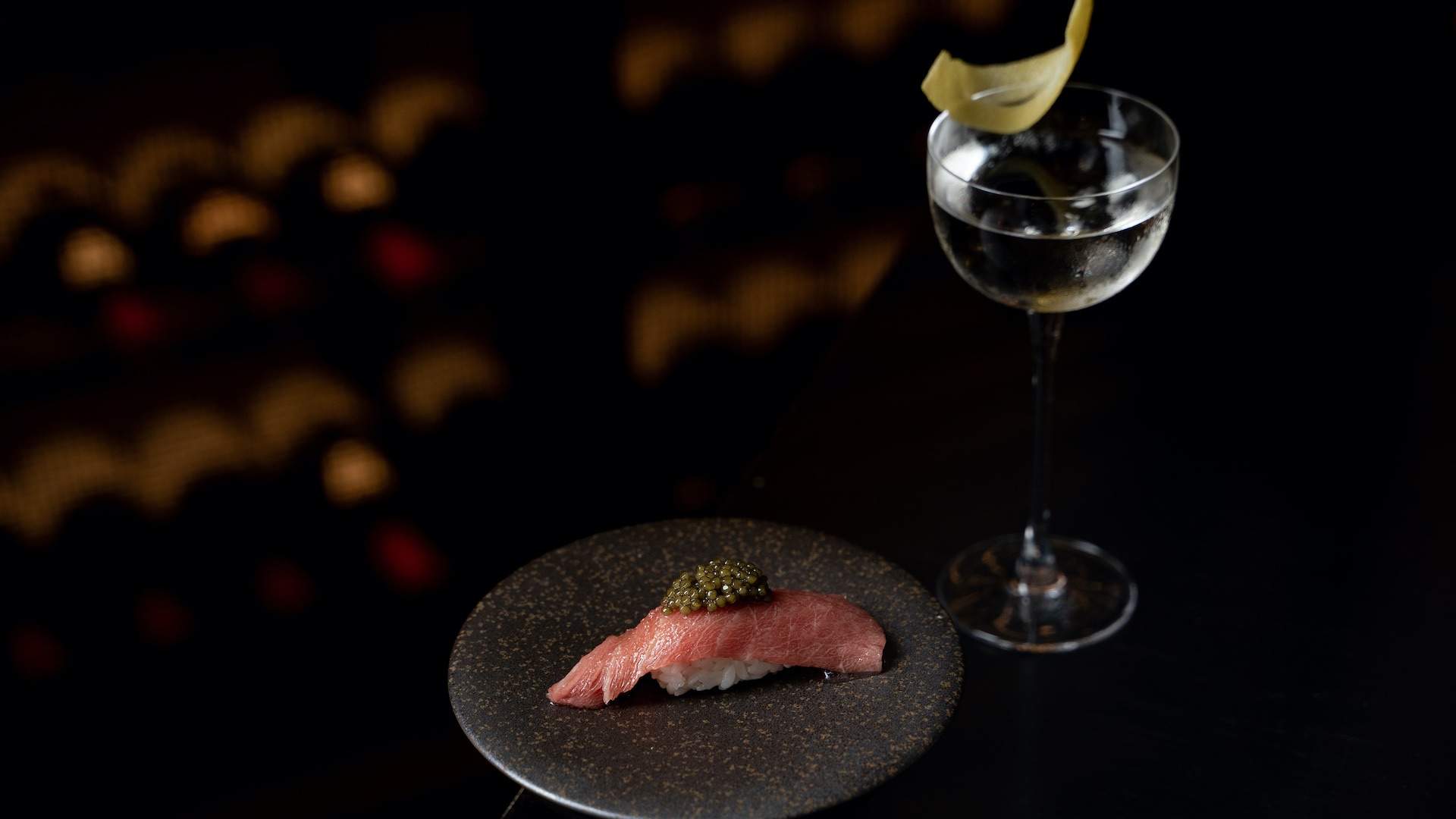 Could you please talk me through the kingfish dish that you made us? You married the fish with nigiri, beetroot and yuzu koshu — how did you come up with that flavour profile?
"Firstly when I make kingfish dishes, I focus on just three extra ingredients. Two points here: the first is kingfish is quite fatty, so I need to use citrus and a bit of kick, which is spice, to actually cut through the fat. And second is Australian colour, and that's why I chose beetroot. And beetroot's flavour. Normally in Japanese cuisine, when they serve kingfish or bonito or any white fish, they serve it with daikon, which is radish. Beetroot has its own flavour, but to me, it's quite similar and it can be described quite well as Australian. And also, obviously, I like the colour contrasting on the plate."
The mango and honey notes of the dessert strikes me as quintessentially Aussie — but then you've included yuzu. How did you develop this sweet finisher?
"We chose panna cotta in summer time cos it's easy [to get fresh produce] — the good quality fruit you can get in summer. I personally like the panna cotta texture, because it's like jelly. The Japanese like pudding a lot, and to me when I see the panna cotta, I think it's similar in texture — that's why we're using jelly inside at the same time. We're also using yuzu. We get our yuzu from Mountain Yuzu, in Victoria, every year. [In Australia], we mostly grow it when it's in season, in April and May. We get 100–120 kilo in-house, we wash them up, and then we make marmalade. Then we use it for the whole year."
That's fantastic. Panna cotta is traditionally an Italian dish, do you often fuse Japanese techniques and flavours with other cuisines?
"When I'm cooking, I use quite a lot [of techniques] from French cooking. In my experience, Japanese restaurants all like using caviar, and they all like using truffle, but when you go to most Japanese restaurants, they're using caviar and truffles with cold dishes, which doesn't make sense for me. Those ingredients aren't meant to be used cold — when you enjoy caviar, you even put it on your hand at room temperature. So when we use ingredients that come from Europe [in Kisumé], there are a lot of traditional techniques from where they originally come from, so I love to use [European] techniques for that."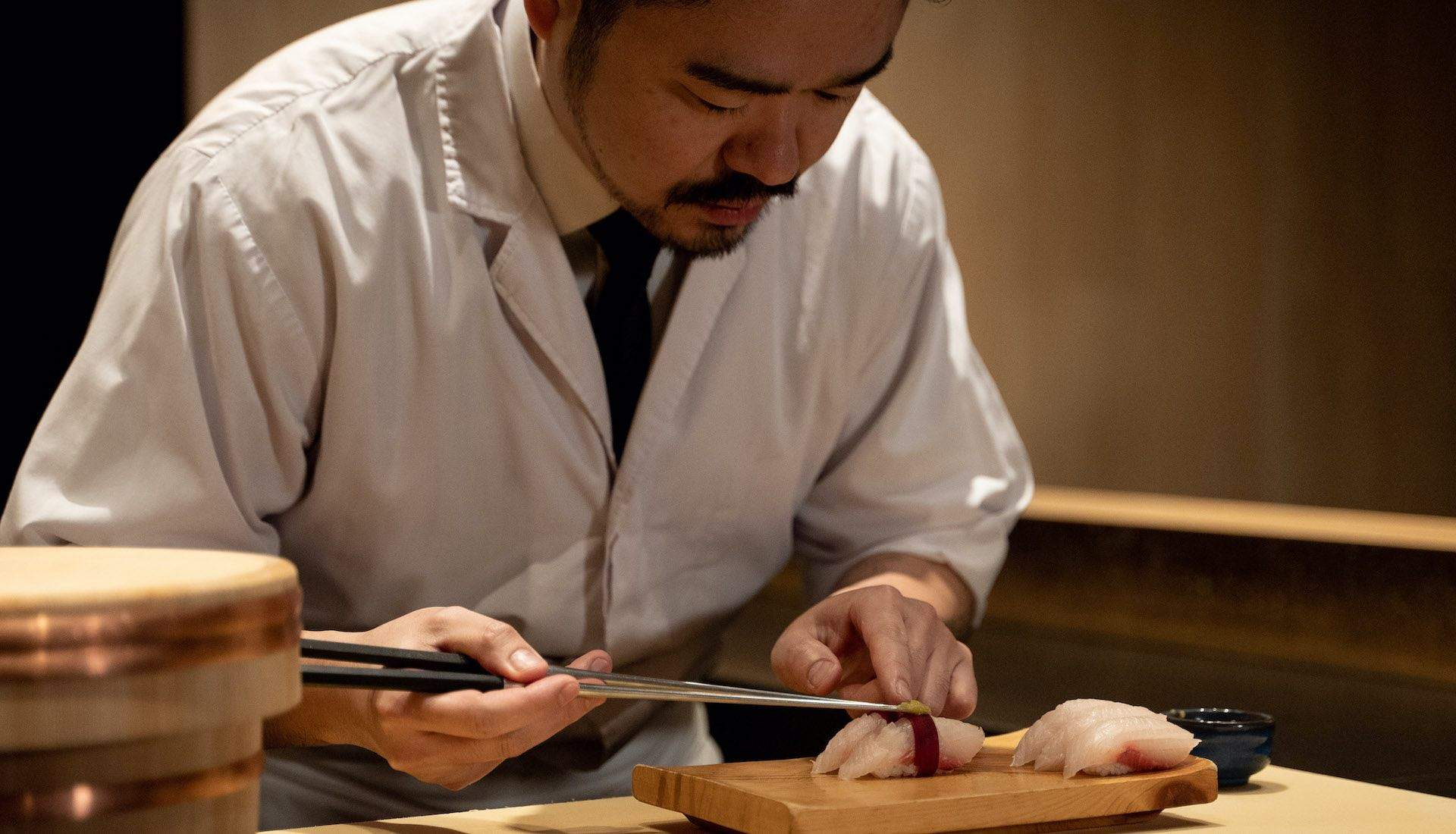 The local touch
How do you want diners to feel as they're leaving Kisumé?
"When people leave after their meal in Kisumé, I really hope they feel that Japanese cuisine in Australia can be twisted locally. Local ingredients, traditional methods. When you go to have a pizza in New York, it's not the same as Milan. But, there's nothing wrong with it… every food is localised."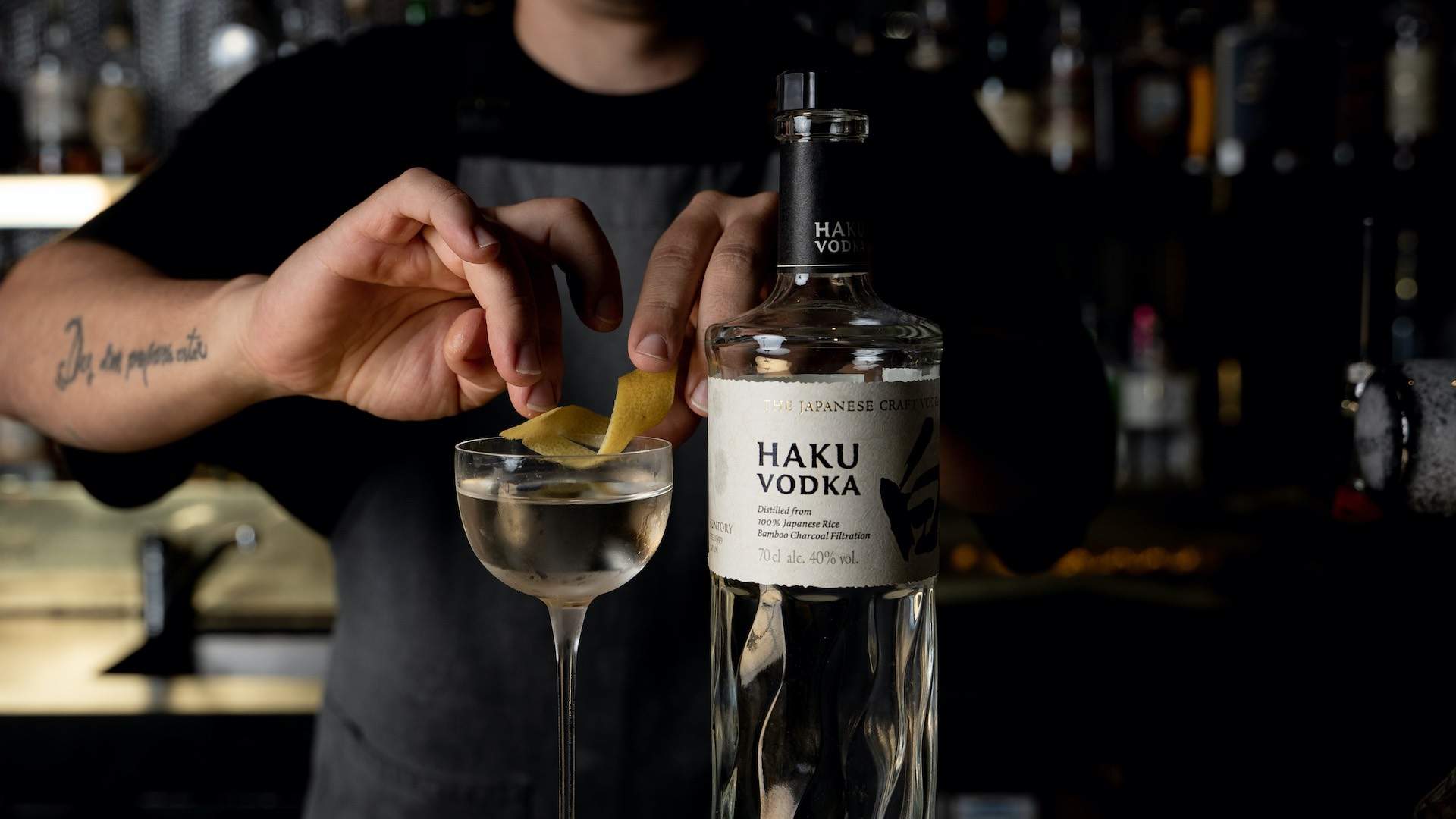 Kisumé's Tanrei Martini
'Tanrei' translates to 'mellow', which is the perfect moniker for Kisumé's bespoke Haku Martini. "We brought the light, floral flavours of Haku together with the clean, aromatic Junmai Daiginjo sake and balanced all with a premium dry vermouth," shares the cocktail's creator, beverage manager John Ross Jones. "A pinch of salt adds salinity and the fruity finish of Haku Vodka is accentuated with a few drops of orange bitters."
How was this deliciously delicate drink conceptualised? "Quite simply, the clean, understated flavour of the drink best suits the delicate techniques and flavours of the chef's table," Ross Jones finishes. From Tuesday, March 14, for a limited time, all guests to Kisumé's renowned Chef's Table will be invited to arrive 30 minutes early to sip their own Tanrei Martini in the moody Chablis Bar, on the house. But, if you can't wait, dive into one now.
Ingredients
50ml Haku Vodka
10ml Dassai 23 Junmai Daiginjo Sake
10ml Carpano Dry Vermouth
3 Drops Orange Bitters
Pinch of salt
Lemon twist to serve
Method
Add ice, vodka, sake, dry vermouth, orange bitters and salt to a mixing glass, then stir down.
Pour into a chilled coupette, top with lemon twist and serve.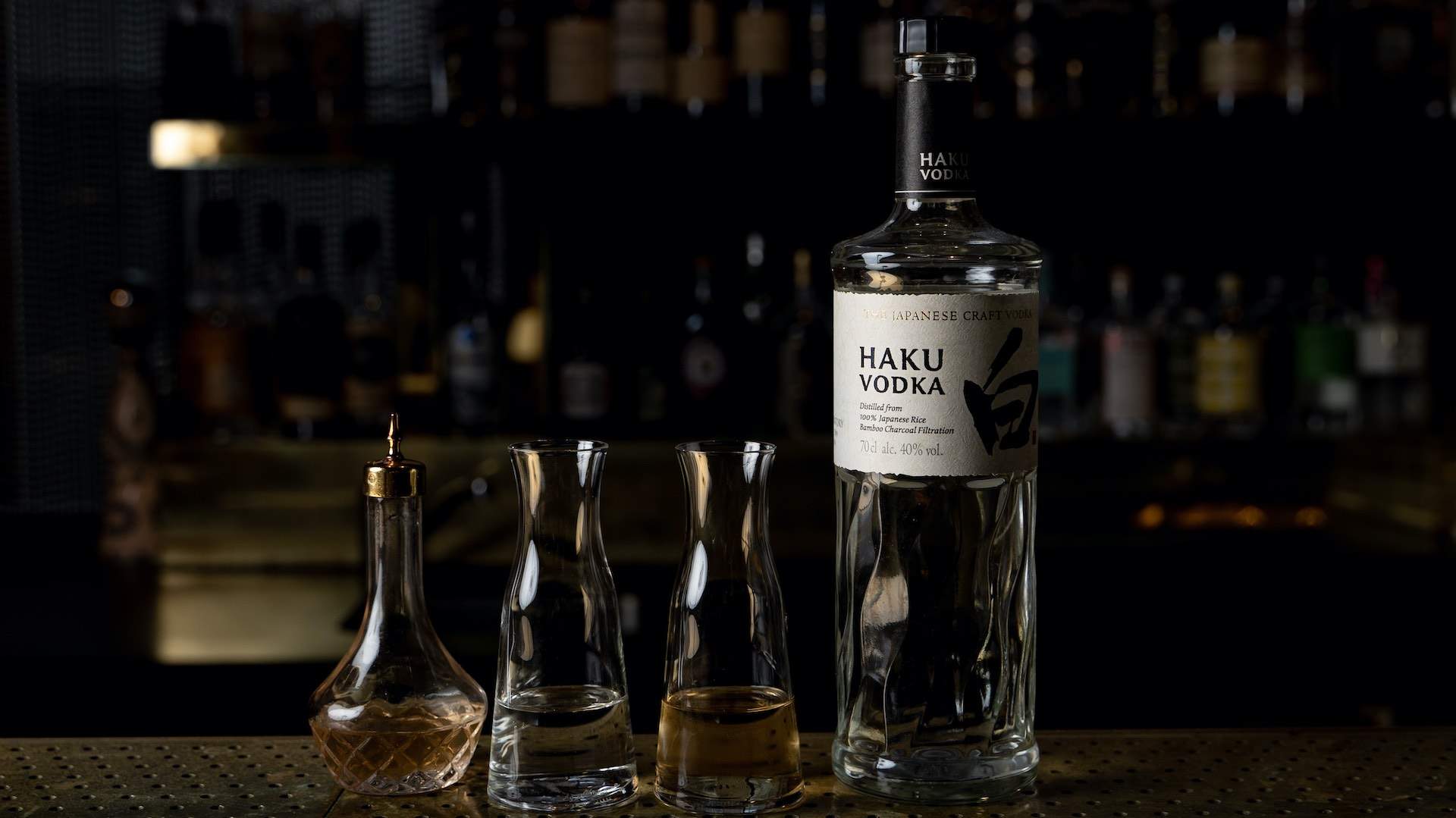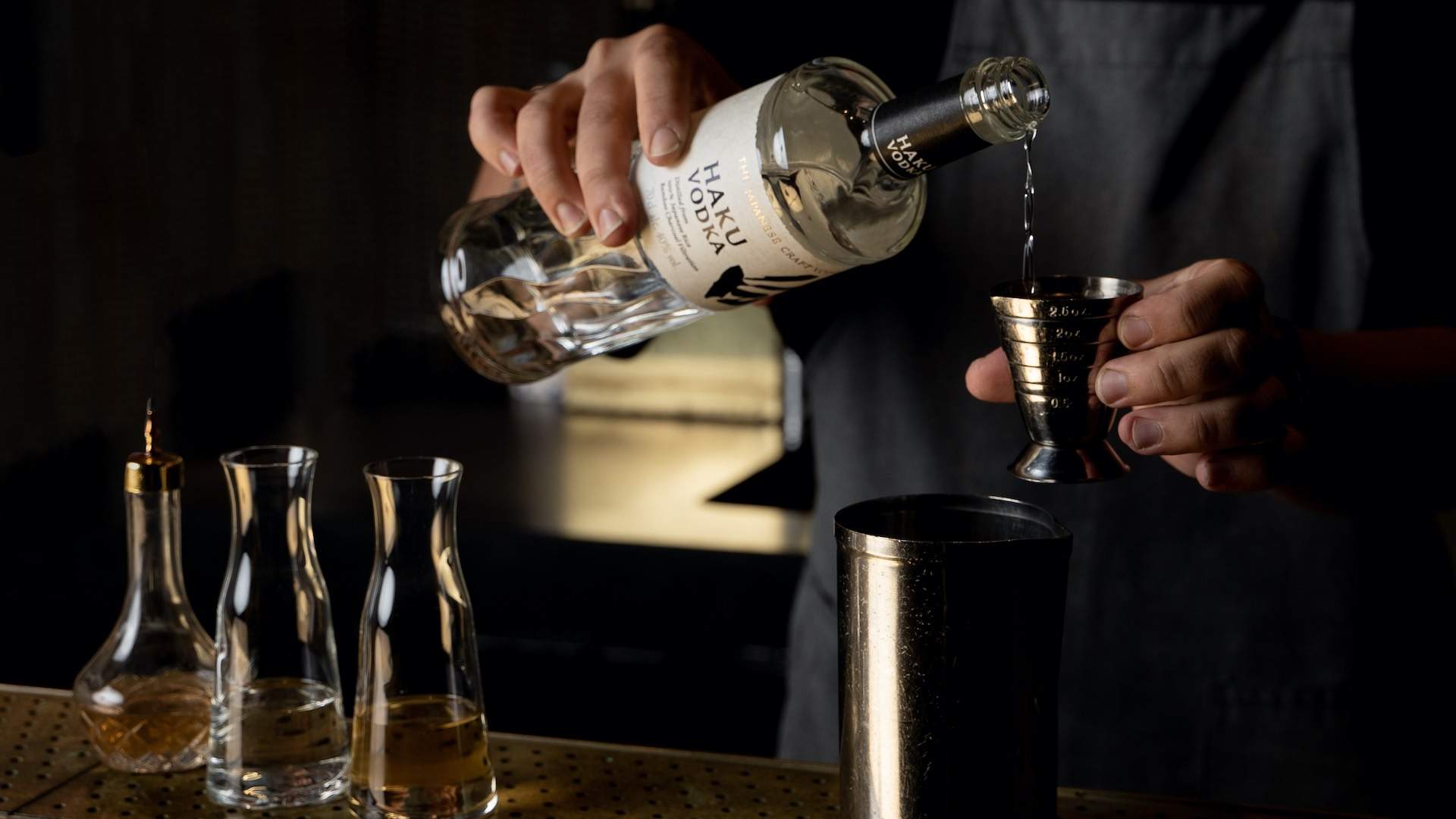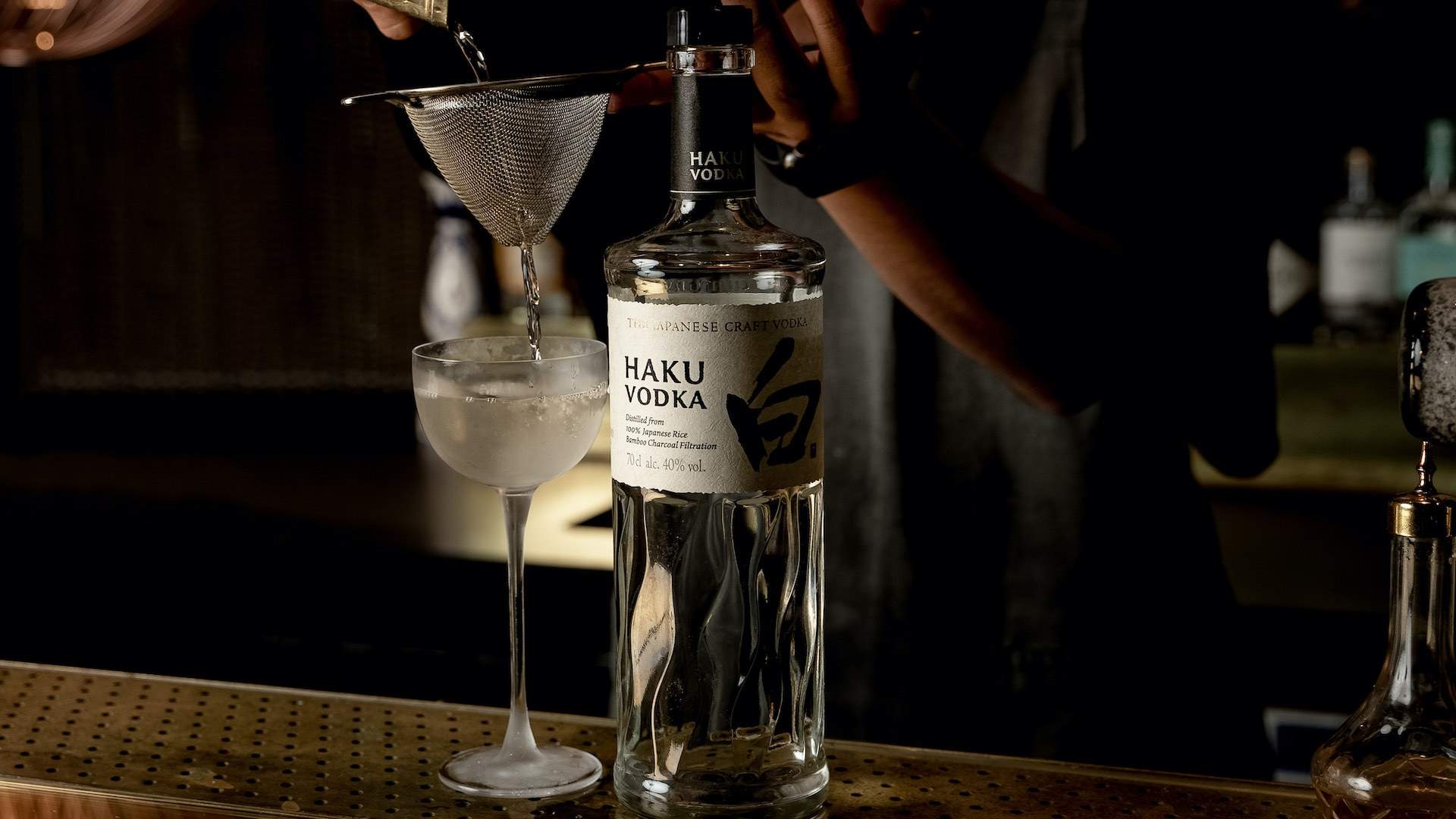 To lose yourself in the rich beauty of Kisumé, sip the exclusive Tanrei Martini — perfectly concocted to showcase the delicious craft of Haku Vodka — and embark on an immaculate culinary journey with Yonge Kim at the Chef's Table, head to the website.
Haku Vodka's signature serve is the Haku Martini, a drink that showcases the craftsmanship, nuanced flavour and exceptional quality of the premium Japanese liquid. To learn more, head to the website.
Images: Marcie Raw
Concrete Playground Trips
Book unique getaways and adventures dreamed up by our editors