Victoria's Bridge Road Brewers Is Opening a Pop-Up Bar Made Entirely Out of Cardboard
Everything inside the zero-impact venue has been constructed from materials that are either recycled or can be reused or composted.
Some venues tell you exactly what they're about right there in their name, and Bridge Road Brewers' latest location is one of them. The pop-up watering hole's moniker: 'A Bar Made of Cardboard'. And yes, that label is 100-percent accurate.
At this short-term spot at East Brunswick Village in Melbourne, cardboard features everywhere. It has been fashioned into tables and chairs, so patrons will sit on it — and at it. It's been turned into shelves, signs and light fittings as well. In fact, the only things that aren't made of cardboard are the beer taps, fridges and dishwasher, for obvious (and soggy) reasons.
The aim: to set up a completely zero-waste bar while Bridge Road Brewers works on opening its second brewery in the same location. Come December this year, it'll be home to a 350-person venue — but, while that's in the works, A Bar Made of Cardboard can welcome in 60 beer lovers inside and out for the next six months.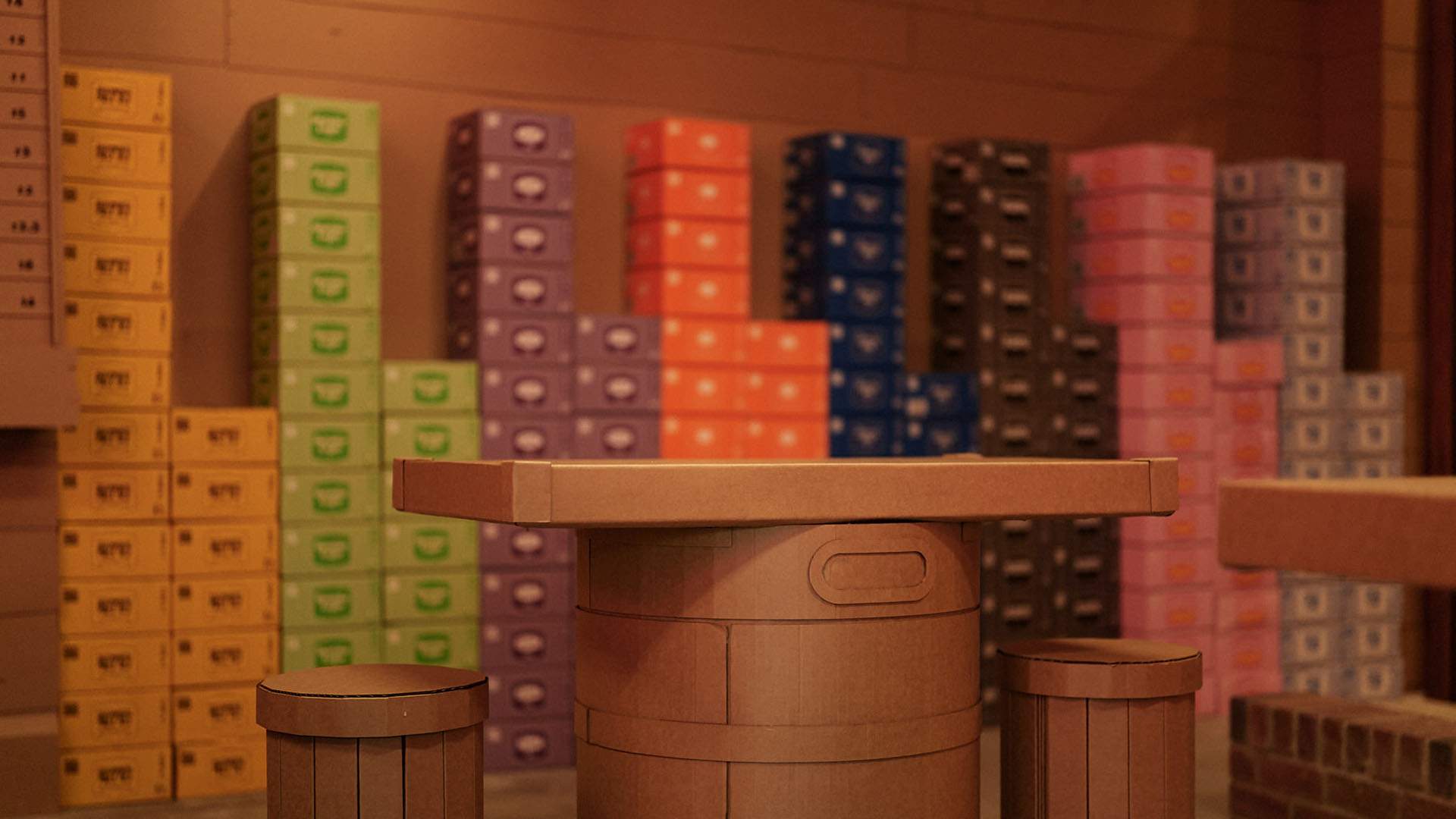 Cardboard designers Boxwars and industrial packaging specialists Kebet Packaging have helped Bridge Road Brewers out with their temporary cardboard digs — and, yes, the whole place has been fashioned to be sturdy, as well as eco-friendly.
Thanks to all that cardboard, the venue is entirely constructed from materials that are either recycled themselves — the cardboard is made up of at least 75-percent recycled material, in fact — or can be reused, recycled or composted.
"We're opening our first metro brewpub in Brunswick East later this year and we can't wait to be a part of the community, so we decided to give locals a taste of what's to come with a pop-up. However, not just any old pop-up, but a unique one that celebrates the idea of its temporary nature while being mindful of our environmental impact," says Bridge Road Brewers founder Ben Kraus.
"A Bar Made of Cardboard will only operate for six months before we open our permanent Melbourne home around the corner, so the space allows us to have a bit of fun and share what we do in Beechworth, all while doing the right thing from a sustainability perspective."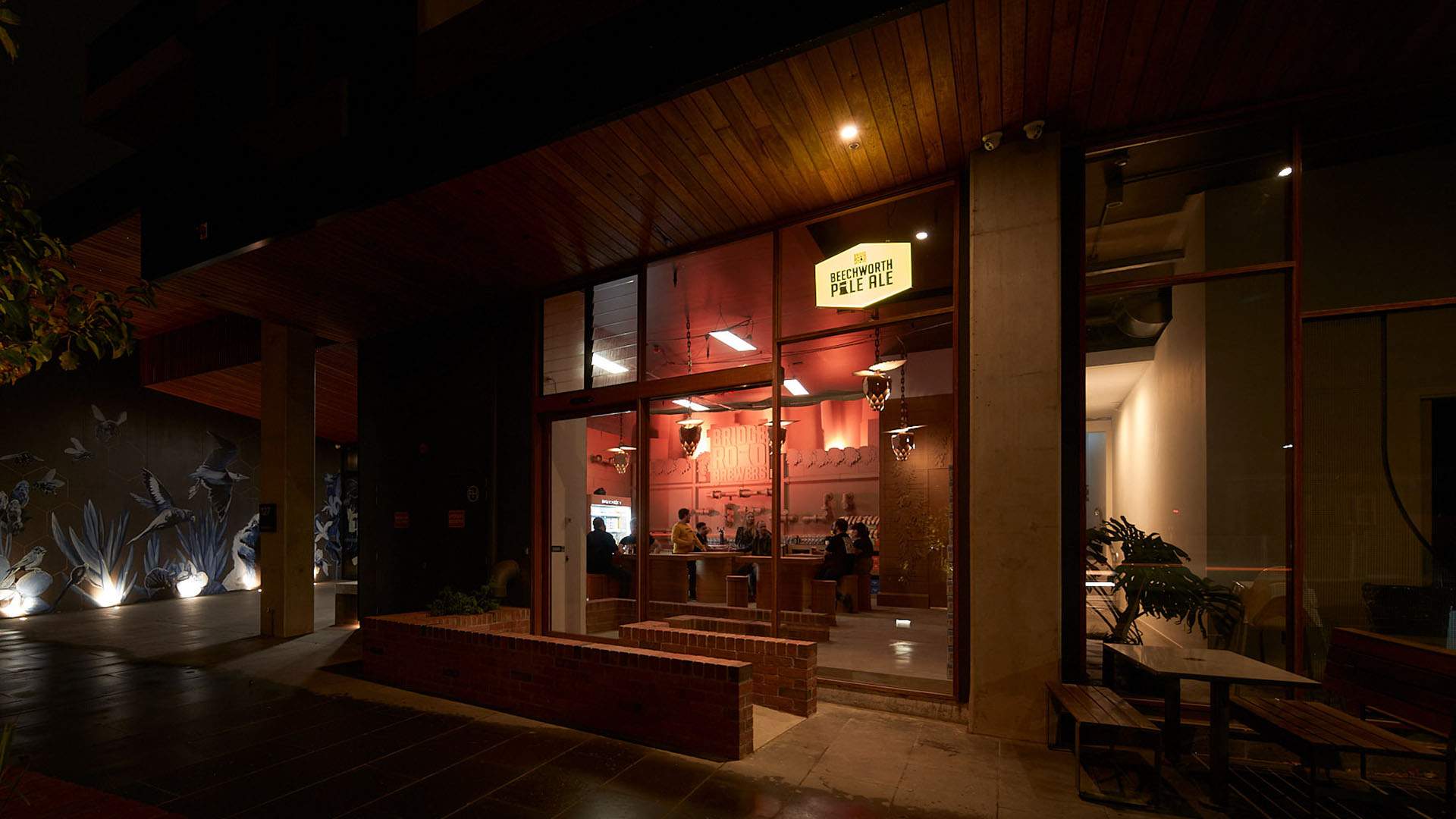 If you're keen to head by, the pop-up opens on Friday, April 22, operating from Wednesday–Sunday. Bridge Road Brewers' full range of core and seasonal beers will rotate through the bar's six bar taps, and there's also a wine list that heroes small wine producers from throughout Victoria's High Country. And, an onsite bottle shop will be selling all of the above, plus Victorian spirits as well.
In the bar, you can sip the latter as well — aka small-batch spirits and aperitifs which comes courtesy of Barking Owl Gin and Beechworth Bitters Amaro from Provenance's Michael Ryan.
And, snacks-wise, Chappy's Chips and Mount Zero Olives feature on the menu, plus there'll be food trucks serving up meals on Friday and Saturday evenings.
Find A Bar Made of Cardboard by Bridge Road Brewers at East Brunswick Village, 129 Nicholson Street, Brunswick East from Friday, April 22 — open from 4pm–late Wednesday–Friday and 12pm–late Saturday–Sunday.
Images: Kristoffer Paulsen.