CP Picks: How Our Editors Are Enjoying Canned Cocktails This Summer
Whether you're sipping on a hot-girl walk or levelling up a dinner party, our editors' tips ensure espresso martini o'clock is never too far away.
in partnership with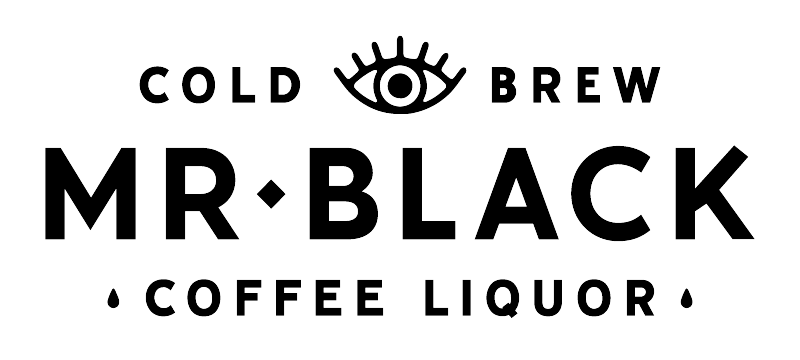 If last summer was the summer of seltzer, we're ready to call the upcoming season the summer of canned cocktails. And if the seltzer wave showed us anything, it was that convenience will almost always win out over taste. So the next natural step? A convenient sip that tastes great.
Here at CP, we think the espresso martini is an ideal canned candidate. The frothy, caffeine-infused libation holds a special place in the cocktail canon. While it's not considered a classic in the traditional sense — legend has it that it was created in the 1980s by a London bartender who was asked by a young female patron for something that would "wake me up, and then fuck me up" — a case could certainly be made that it is perhaps the most influential of cocktails.
Think of the last time you had one when you were out and about — chances are, you spotted someone else with one in hand and decided it would be a good idea to have one yourself. Then, your crew decided it would be a good idea too, and so did the crew next to yours, and all of a sudden it was espresso martinis all round. Does any other cocktail have this kind of effect on people, friends and strangers alike? Unlikely.
Beloved though it is, the espresso martini is notoriously tedious to make. Enter Mr Black — that equally beloved Australian producer of the eponymous coffee liqueur — which is bringing your dreams of espresso martini o'clock that much closer to reality with its new canned version. This velvety smooth blend of Mr Black, vodka and cold brew arabica coffee is supercharged with nitrogen, meaning that just a couple of shakes is all it takes to have a picture-perfect pour every time.
The only question: where will you be having your canned, ready-to-serve espresso martini this summer? We've asked our editors for how they'll be enjoying theirs, so read on for inspo on how to drink yours.
AT A DINNER PARTY
A beautifully set table, salty snacks to start, multiple courses, delightful company: the recipe for a stellar dinner party. Honestly, I'll live a happy life if it's filled with good food and good company. Add an expertly balanced espresso martini — that sits pretty in the fridge till the minute I want its frothy topped pour in my hand — and we're talking peak enjoyment.
Whether you're hosting or attending, you'd be a goose to miss a minute of the tableside vibes. Measuring nips and the risk of spills? Trust me, stay seated with a coffee-laden tinny. Be it for the ease of the sip or the few extra hits of caffeine you'll squeeze into your day. (Or, level up the experience with a martini glass kept icy in the freezer till the second you're ready for it — a serve that's still miles easier than the 'real' deal.)
Grace MacKenzie, Branded Content Manager
AT A MUSIC FESTIVAL
For the first time since 2019, festival season is here. I had the privilege of enjoying a couple of espresso martinis at this year's Festival of the Sun, taking full advantage of the fest's BYO policy to enjoy a cold can of Mr Black in the campsite before heading off to catch Middle Kids. If you're heading to any of this summer's BYO events — whether that's Victoria's Meredith Music Festival or Jungle Love in Queensland — I highly recommend doing the same.
If you're not one for camping, you could also pick up a four-pack of espresso martinis to enjoy as the perfect pre-festival tipple for any one-day gatherings you might be heading to. You best believe I'll be cracking a can before catching Fred again.. at Laneway, TISM at Good Things and the Boiler Room stage at Mode Festival on Cockatoo Island.
Ben Hansen, Junior Editor
AT A GAMES NIGHT
My friends and I are not the types to stay out late — we prefer a reserved night of dignified card games that, inevitably, devolve into screaming at each other over a Monopoly board. Personally, I find that the tactical and economic strategies of board games need an energised and level head. That's when a good espresso martini comes in handy. But, why bother making one when I can keep an emergency reserve in my fridge? That way, there's more time for me to clearly present my case as to why I should be the new owner of the Kings Cross Station card.
Alec Jones, Junior Writer
ON A HOT-GIRL WALK
The post-work, summer-evening hot-girl* cocktail walk is a wordy but delightful concept I now have down to an artform — after years of practice — so let me share my secrets. This divine intersection between exercise and cocktail hour is a way to decompress after work and celebrate summer — while still hitting those steps, getting a little fresh air and soaking up some Vitamin D.
I like to pop a chilled canned espresso martini or two into my fanny pack, along with sunglasses, keys and phone (tip: this one from Kmart is the perfect size), and trot along with a friend discussing the week's scandals. If possible, find a nearby hill to scoot up so that when you reach the peak, you're perfectly glowing for golden hour. (We are always glowing darling, sweating). Find a grassy spot to park up, crack your bevvies, watch the sunset and cheers to being healthy — but not too healthy. That's balance, baby.
*hot-boy and general hottie walks also firmly encouraged, all other aspects remain the same.
Sarah Templeton, Aotearoa New Zealand Editor
AT HOME WITH A GOOD BOOK
For me, one of the few good things that came out of two years in and out of lockdown was the discovery that I really appreciate my own company. And maybe it's a sign that I'm getting older, but I've come to realise that solo time can be a genuine indulgence.
My favourite way to spend time on my own: switching off my phone and sitting down with a good book for an uninterrupted afternoon of losing myself in a fictional world of my own choosing. This process will also involve making myself a fresh pot of coffee in my French press and taking long, slow sips — but, next time I'll be trading out the beans for a velvety smooth and perfectly frothy espresso martini poured from the can. This way, I can get the caffeine buzz I need with far less effort and a little extra kick — I'm already indulging after all, so I may as well go all out.
Nik Addams, Branded Content Manager
For more info on Mr Black Espresso Martini, head to the website.
Top image: Declan Blackall
Concrete Playground Trips
Book unique getaways and adventures dreamed up by our editors