KitKat Is Following Up Its Milo Collaboration with a New Nostalgic Milkybar Range
Have a break, have the wafer-filled white chocolate bar of your childhood dreams in three varieties.
No adult should actually want to head back in time to their schoolyard days, but sending your chocolate-loving tastebuds there is a different matter. Some flavours and snacks just transport you into your memories, offering up a blast from the past with every bite, and KitKat is making them its business — alongside releasing oh-so-many wild and delightful flavours in Japan, of course. (Cough drop KitKats, anyone?)
In 2022, KitKat teamed up with Aussie favourite Milo on the chocolate bars of your childhood dreams. Now, it's giving that concept a second go — this time with Milkybars. Sure, you mightn't have had a Milkybar since you carried around a lunchbox in a backpack, but come April and May, you'll be able to get your fix via three options.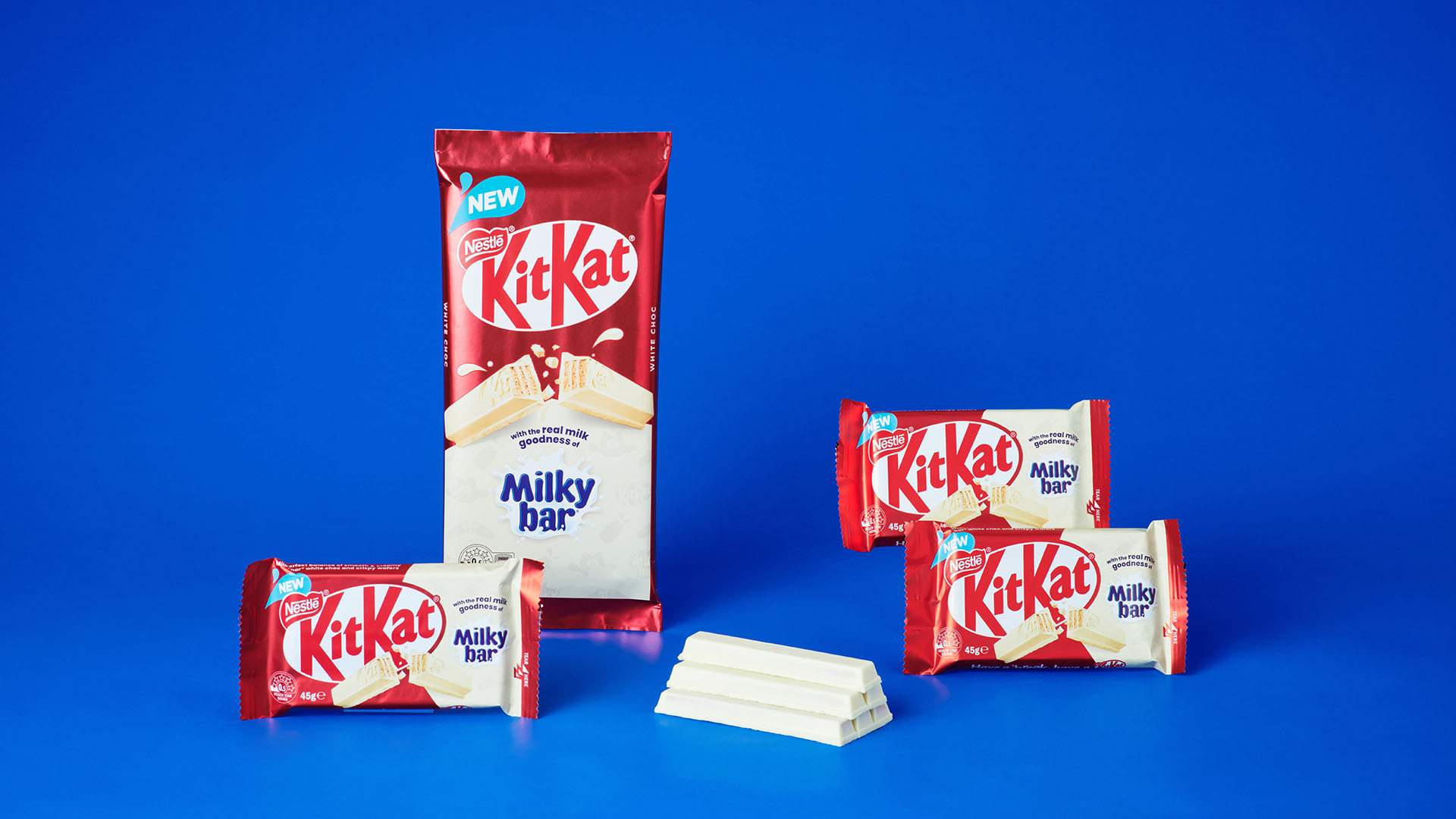 The Milkybars are on this new range of KitKats, and literally — in a way that 90s TV ads never imagined. Leading the pack is a regular four-finger KitKat covered with Milkybar white chocolate, which'll hit 7-Elevens first from April. But, it has company.
If you're keen to share — or save some for yourself for later — there's a big KitKat block also covered in white chocolate which arrives at other supermarkets and convenience stores from Wednesday, May 3. Or, there's a sharepack filled with small pieces which you'll only find at Coles from the same May date.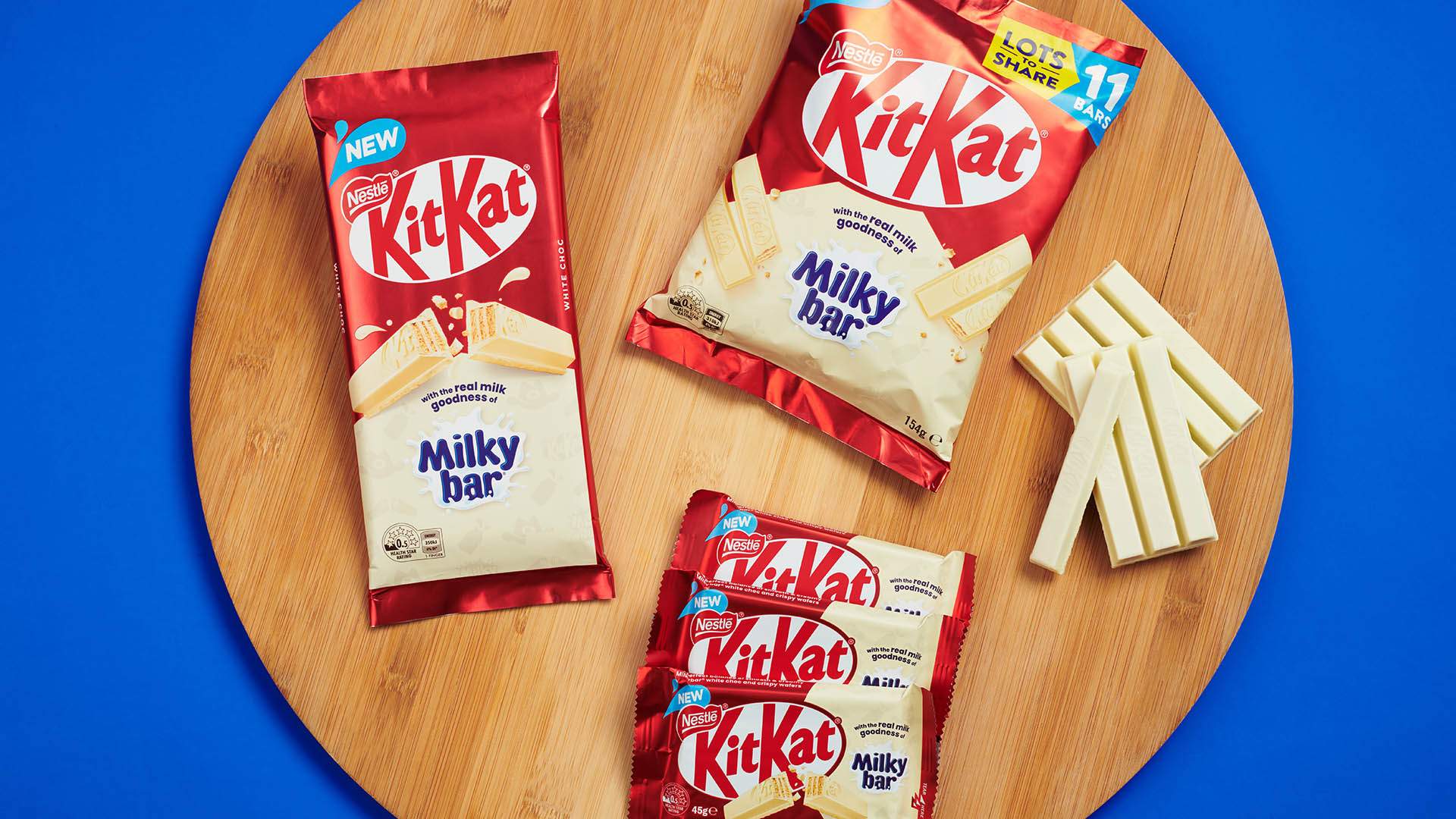 No, you don't have to eat this collab with milk. Also, you don't have to enjoy them in a milk bar, if you can find one around the place.
And no, you don't have to call yourself the Milkybar Kid, either — even if the character was a staple of Nestlé's Milkybar advertisements from the 60s onwards.
To really ramp up the nostalgia, check out one of those old ads below:
KitKat's Milkybar chocolates will hit store shelves from April and May, retailing at $2 per bar, $5 per share pack and $5.50 per block.
Concrete Playground Trips
Book unique getaways and adventures dreamed up by our editors