Airbnb Wants You to Spend a Year Living Rent-Free in a Gorgeous Sicily Townhouse
The house-sharing platform is giving one person the chance to spend 12 months living rent-free in the rural village of Sambuca.
Let's call it 'under the Sicilian sun': the plan that Airbnb has to send one lucky person to Italy for an entire year, that is. If that sounds like how you'd love to spend 12 months from June 30, 2022, the house-share platform is calling for applications. And yes, you'll get to bunker down in one of its rentals without paying a cent to stay there.
Whoever wins Airbnb's latest promotion won't just be living in any old property, either. The townhouse up for grabs for a year has been dubbed '1 Euro House' — and it's been given a huge makeover by Airbnb and Italian architectural firm Studio Didea. Located in the rural village of Sambuca in Sicily, population around 6000, it's a three-storey, two-bedroom home that you'll get to both live and work remotely in. You will also need to play host, however, with the second bedroom set to be listed on the platform.
You'll get your pick of your sleeping space, though — so you can opt for either the ground floor, which has a master bedroom with king-size bed and en-suite bathroom, plus a small living room; or the first floor, where the bedroom also boasts a king-size bed, and where the living room, kitchen, working space, bathroom and mezzanine also sit. The upper floor will remain accessible to both the competition winner and their Airbnb guests, and features an extra living space with a queen-size sofa bed.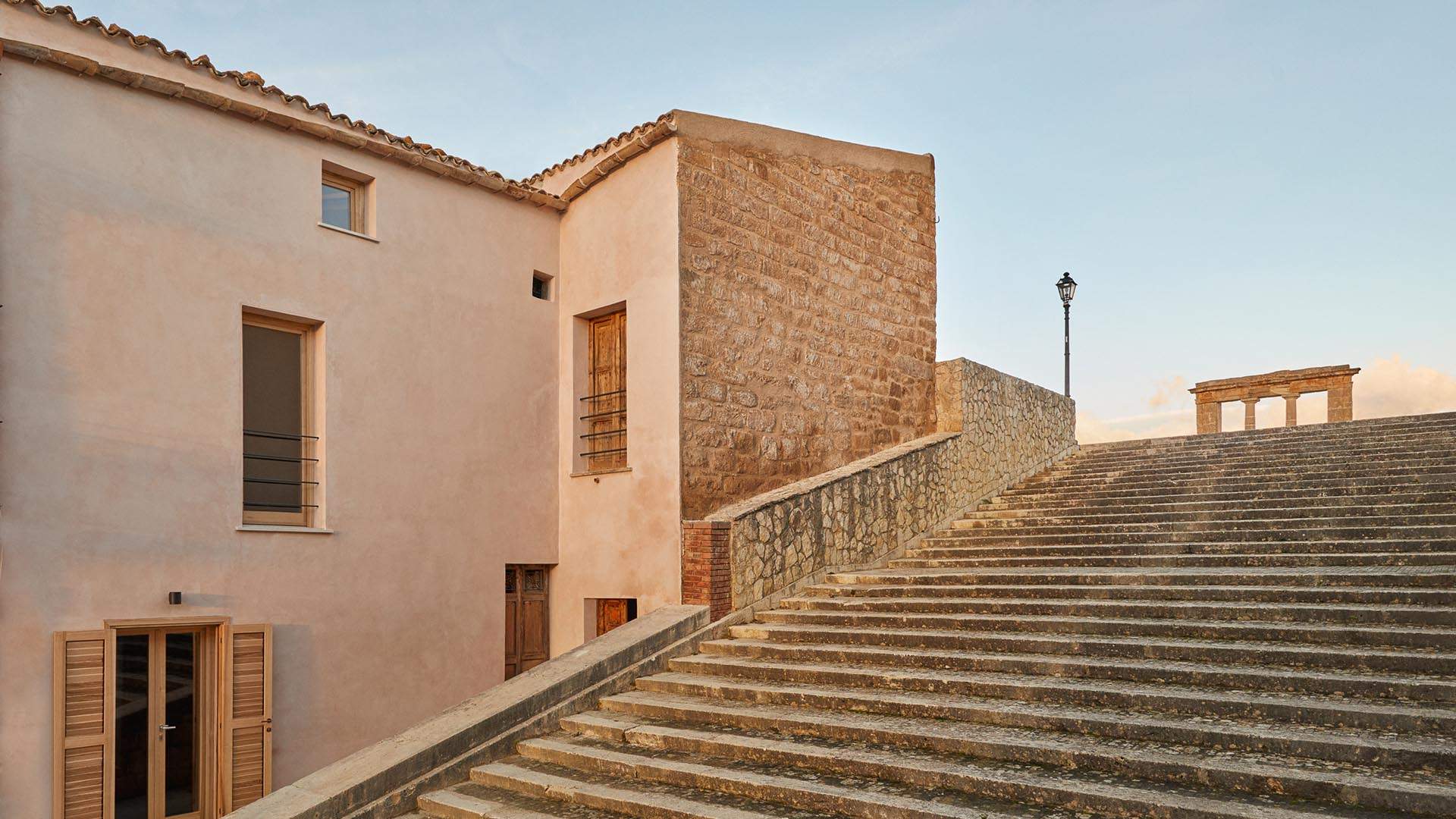 The whole promo is rather similar to its giveaway in 2021, when it offered 12 people and their pals free accommodation to hop between Airbnb properties for 12 months — and to work remotely while you're there, too. Unsurprisingly, more than 300,000 people applied. And yes, being able to do your job from this sweet Sicilian spot is still a focus of the new deal, as long as you can still meet your hosting duties and Airbnb's other requirements.
The setup is open to applicants in a number of countries, including Australia and New Zealand — and having "a passion for the rural Italian culture and lifestyle" has been listed by Airbnb as a  big plus. Also, this isn't just a win for you alone. You can bring a friend, your partner or family, up to a maximum of two adults and two kids.
Your accommodation will be rent-free, and you have to commit to staying for at least three months. You'll also take an Italian language course for a month, plus four cooking classes hosted by a local mentor as part of your stay. Airbnb will pay for your flight to Sambuca as well, although you will have to cover the costs of both living at 1 Euro House and renting it on Airbnb — such as personnel, consumables, cleaning services and utility contracts, plus property maintenance.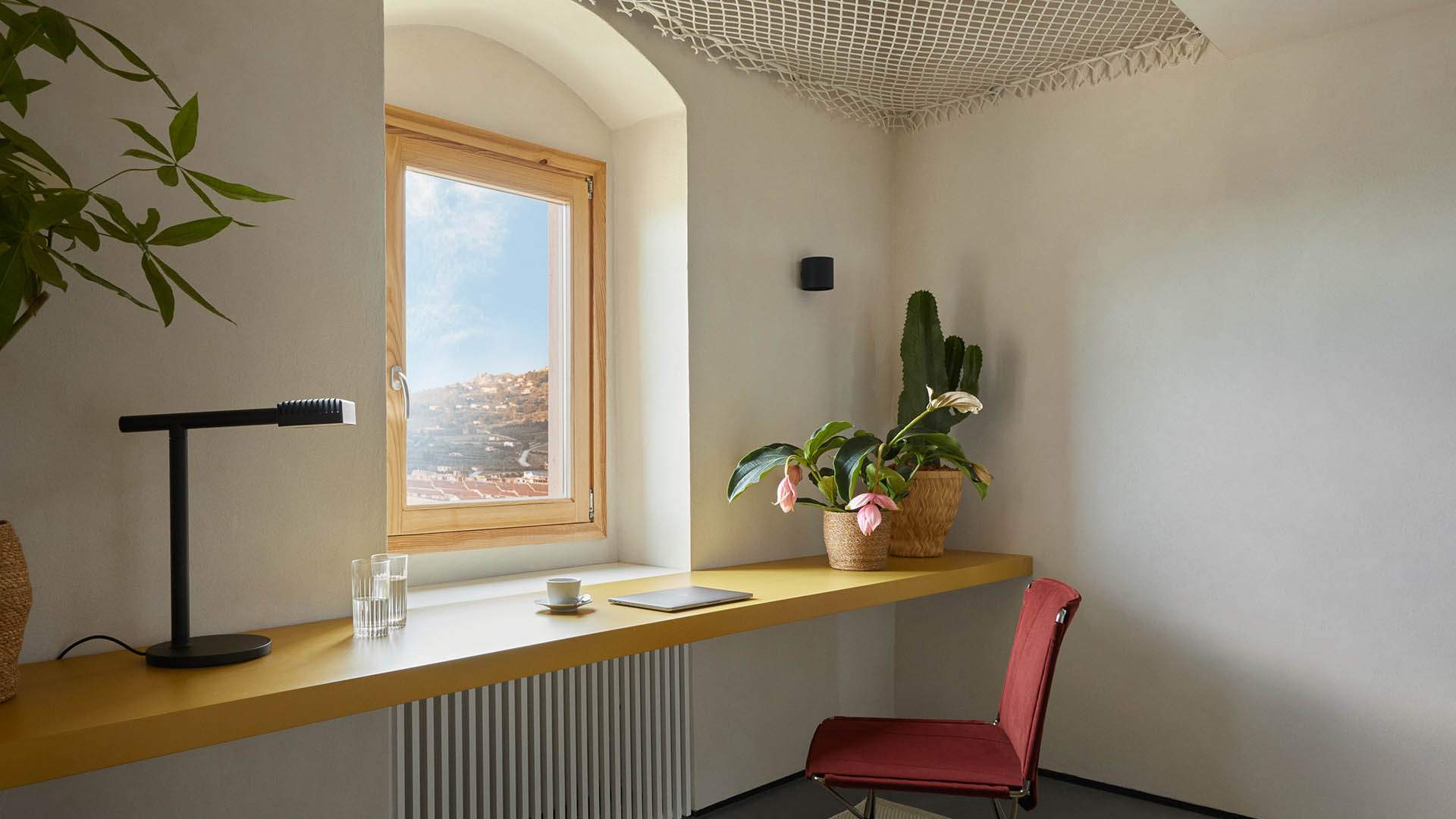 Keen? There's also the possibility that the arrangement could be extended until 2024, if you're looking for a heftier stint away from home.
To apply, you'll need to head to the Airbnb website before Friday, February 18.
For more information about Airbnb's 1 Euro House promotion — and to apply — head to the Airbnb website.
Images: Claudia Zalla.

FYI, this story includes some affiliate links. These don't influence any of our recommendations or content, but they may make us a small commission. For more info, see Concrete Playground's editorial policy.
Published on January 21, 2022 by Sarah Ward