TRAVEL & LEISURE
Australia Is Now Home to the World's First Whale Heritage Site
Queensland's renowned whale-watching spot, Hervey Bay, has earned the honours.
Australia Is Now Home to the World's First Whale Heritage Site
Queensland's renowned whale-watching spot, Hervey Bay, has earned the honours.
Long considered Australia's go-to whale-watching spot, Queensland's Hervey Bay is now the world's first whale heritage site, too.
Located a three-and-a-half-hour drive from Brisbane, the Fraser Coast city was bestowed the prestigious honours at this year's World Whale Conference, which was held in coastal locale over the past week — receiving the accreditation not only due to its considerable whale population across the second half of each year, but thanks to its respectful and responsible embrace of the animals throughout the community.
Established by the World Cetacean Alliance, the Whale Heritage Site scheme aims to recognise places that "preserve cetacean species and their habitats". More broadly, the initiative is designed to promote the globe's most responsible whale and dolphin-watching destinations; help protect marine habitats by supporting local communities, especially when it comes to sustainable practices; and assist the development of spots that depend on the sea, particularly by encouraging folks to appreciate the significance of whales in the area.
If you've ever headed north to spy the majestic creatures — or even just for a holiday — it's impossible to spend time in Hervey Bay without being reminded of its whale-focused eco-tourism industry. From July to November each year, humpback whales head up from Antarctica, using the site to rest and socialise on the way to their breeding grounds in the Whitsundays. Then, towards the end of the season, they pass by again on the 5000-kilometre journey back down south — which is when whale-watchers can see mother whales spending time teaching their young calves in the local waters.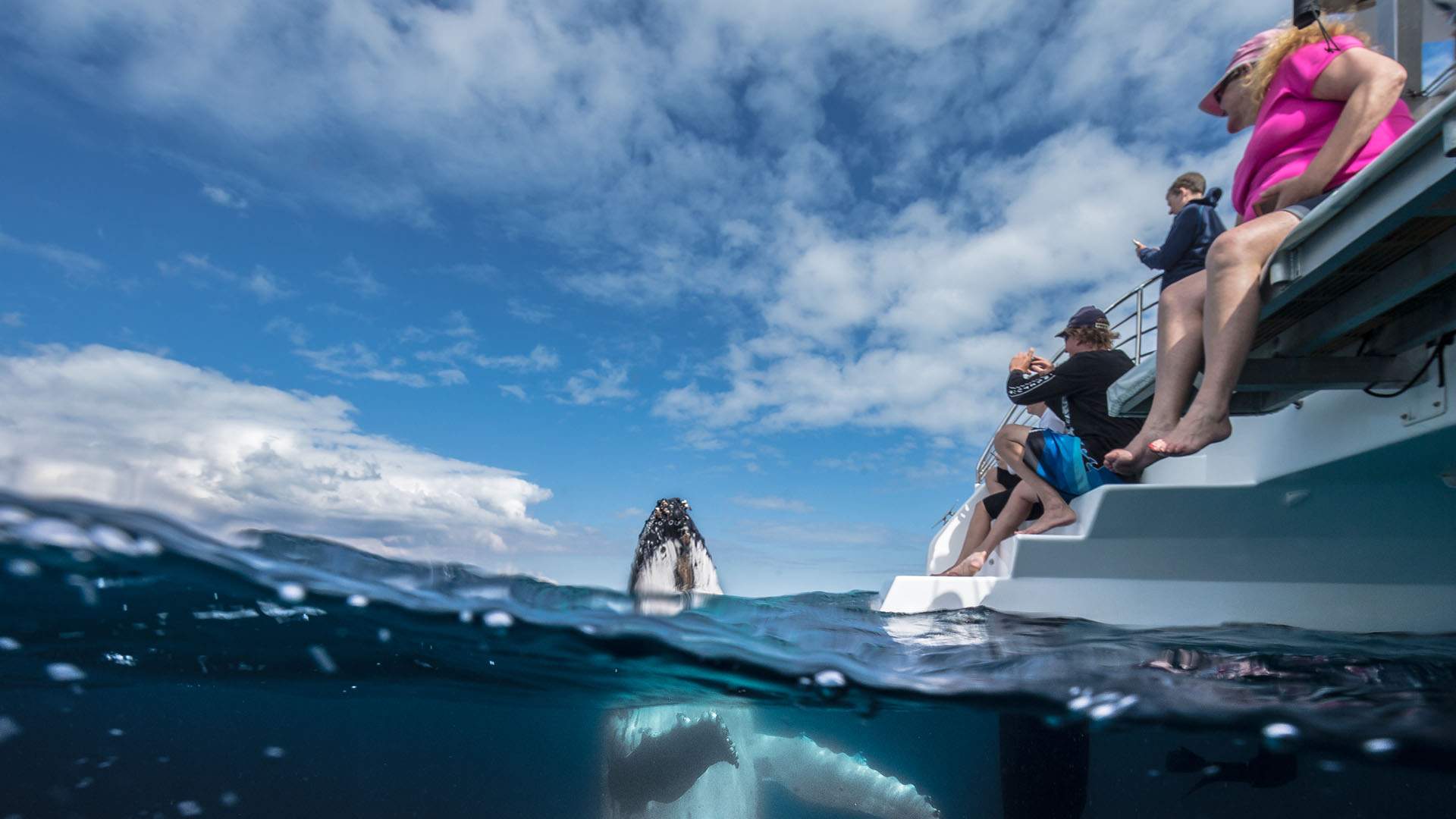 Naturally, there's no shortage of whale-watching tours in the area. Visitors can also head to the Fraser Coast Discovery Sphere, which, as well as featuring a 12-metre-high whale sculpture and a full-sized reproduction of a whale skeleton, explores and celebrates humpback whales and their place in the region. And, each July and August, the city also hosts the annual Hervey Bay Whale Festival.
Already quite the tourist drawcard, the new WHS accreditation is expected to attract more visitors, unsurprisingly. Nearly 60,000 people went whale-watching in the region last year, Fraser Coast Tourism general manager Martin Simons told the ABC.
While Hervey Bay earned the first whale heritage site slot, it's not the only spot to receive the nod, with The Bluff in Durban in South Africa named the second WHS site. Other locations under consideration include Vancouver Island North in Canada, Marlborough Sounds in New Zealand, Mosaic Jurubatiba in Brazil and Osa Peninsula in Costa Rica.
Images: Mark Seabury via Visit Fraser Coast.
Published on October 12, 2019 by Sarah Ward