TRAVEL & LEISURE
Australia's Best En-Masse Running Events to Conquer This Year
Looking to smash ten kilometres or tick a half-marathon off your list? Commit to one of these epic runs and start training.
Australia's Best En-Masse Running Events to Conquer This Year
Looking to smash ten kilometres or tick a half-marathon off your list? Commit to one of these epic runs and start training.
Whether you're keen to cross completing a marathon off your bucket list or you're just looking for a wholesome and endorphin-inducing way to spend the weekend, there are plenty of must-run events taking place around Australia during the second half of the year.
So, chuck on your very best activewear and get ready to clock some serious — or not so serious — kilometres at these events along the east coast.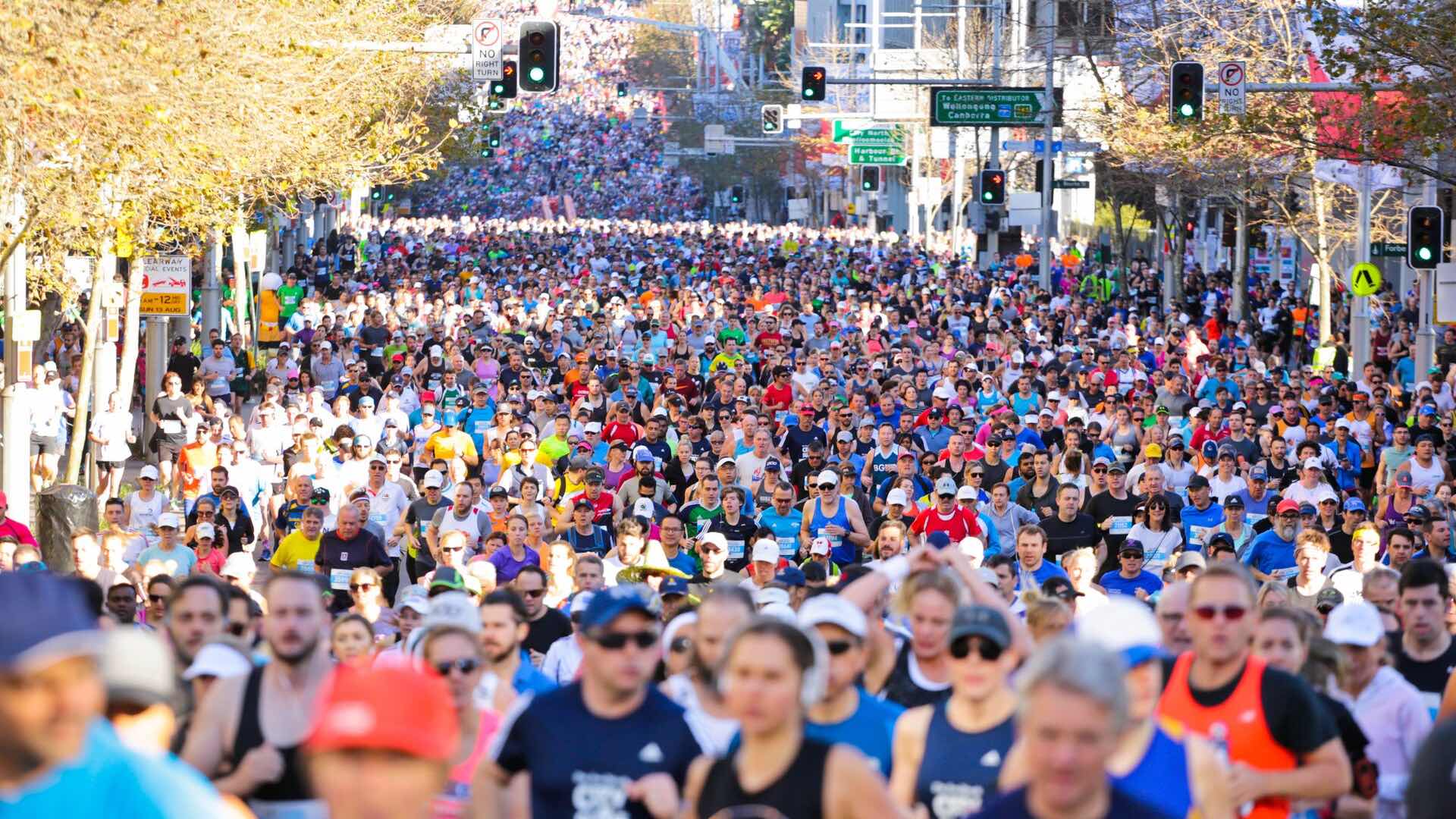 CITY2SURF, SYDNEY
The annual City2Surf has called upon all Sydneysiders since its humble beginnings nearly 48 years ago, and this year shall be no different. The world's largest timed fun run has raised around $36 million for more than 900 charities since 2008 — and is aiming to raise a jaw-dropping $5 million this year alone. With more than 80,000 participants expected to tie up their laces and join the race, the City2Surf is a must-do for running enthusiasts.
Owned and organised by the Sun Herald in partnership with Westpac, the 14-kilometre-long course starts from Sydney's Hyde Park, winds through the city streets, up the notorious Heartbreak Hill and through the eastern suburbs until it comes to a finish at glorious Bondi Beach. As you can tell, this isn't just your casual stroll through the park. Beyond the finish line, a beachside event awaits participants. Live entertainment, food vendors and cold beers await you.
The City2Surf will take place on Sunday, August 12. You can register for the race here.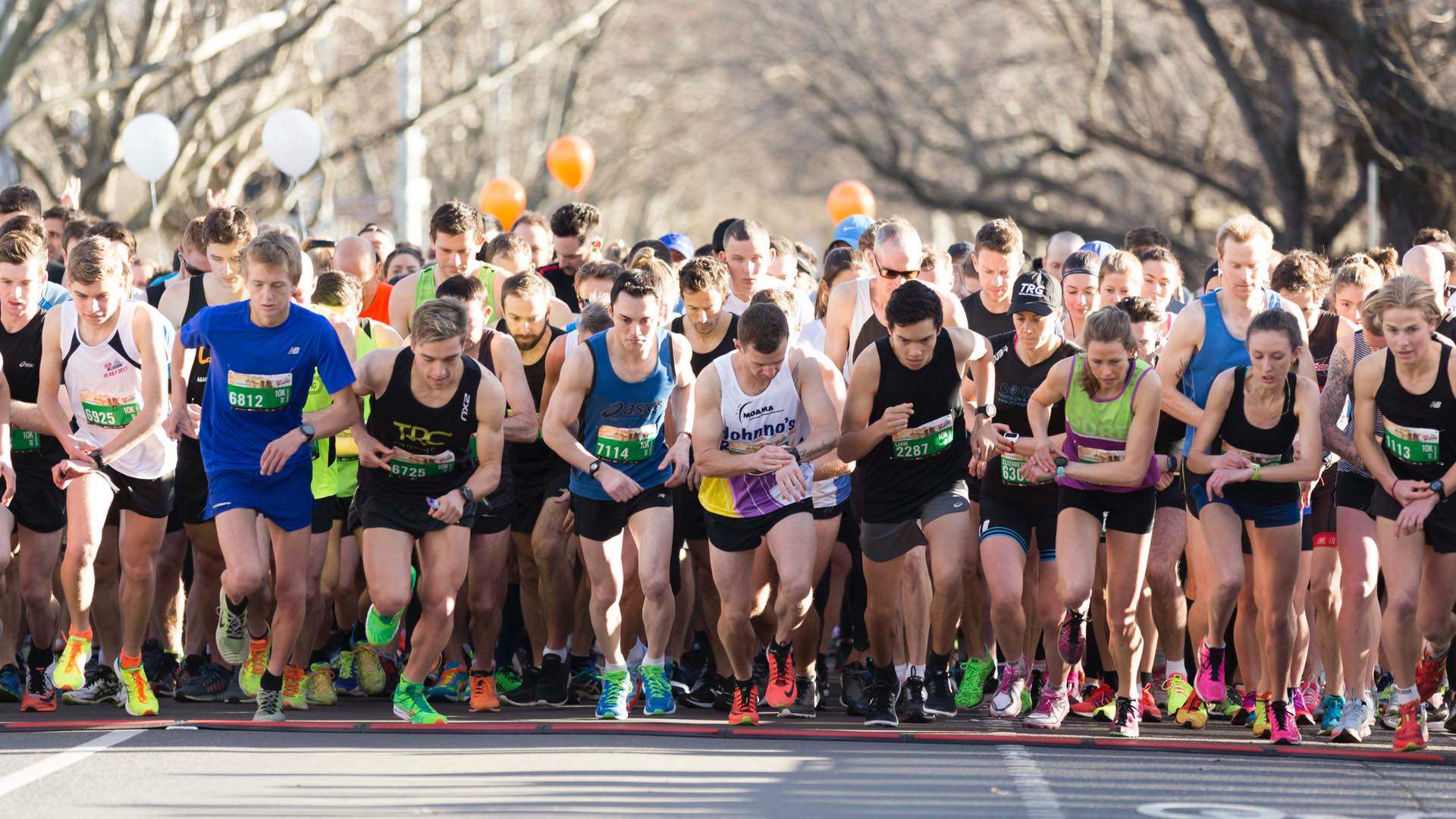 RUN MELBOURNE, MELBOURNE
This year, Run Melbourne will celebrate its 11th birthday with a two-day running festival — and it features live music and delicious food pop-ups as well as the race. 
As one of Australia's most iconic winter running festivals, Run Melbourne attracts both super fit athletes and casual Tan strollers alike. More than 175,000 runners have participated in this famed Melbourne running event since its inception — raising roughly $12 million for more than 400 charities to date. Organised in partnership with Lululemon, the course includes three race options: five kilometres, ten kilometres and a hefty half marathon.
Run Melbourne will commence in the heart of the city at Federation Square, taking participants past Melbourne landmarks including the MCG, Rod Laver Area and South Wharf before finishing up at Birrarung Marr.
Run Melbourne kicks off with the Friendship Dash on Saturday, July 28 with the main race taking place the following day, Sunday, July 29. Register for the Run Melbourne events here. 


THE COLOR RUN, NATIONAL
Founded as a way to promote happiness and health, this five-kilometre-long run involves splashes of colour to distract you from the fact that you're, you know, exercising. All participants are asked to wear white t-shirts and embrace the colour pigment that's blasted at them at various points during the race.
This is sweaty exercise disguised as straight-up fun. With a party at the beginning, a party at the end, and four colour zones to dance your way through — the fun never stops, and neither do your legs. The Color Run now takes place in more than 35 countries worldwide, attracting six million runners across the globe. This year it'll run races in Melbourne, Sydney, the Gold Coast and Perth.
The Color Run will happen on the Gold Coast on Sunday, August 19; Sydney on Sunday, October 7; and Melbourne on Sunday, November 25. You can register for the events here.

SYDNEY RUNNING FESTIVAL, SYDNEY
On this Sydney track runners are afforded postcard-like views of the city while running on one of Australia's most iconic landmarks: the Harbour Bridge.
With four events — the Marathon (42.2 kilometres), Half Marathon (21 kilometres), Bridge Run (nine kilometres) and the Family Fun Run (3.5 kilometres) — it doesn't matter whether you are a seasoned athlete or just starting your running journey. Post-event, all runners and their family and friends are invited to celebrate their achievements in the recovery village located in the Royal Botanic Gardens.
The Blackmores Running Festival kicks off on Sunday, September 16. You can register for the races here.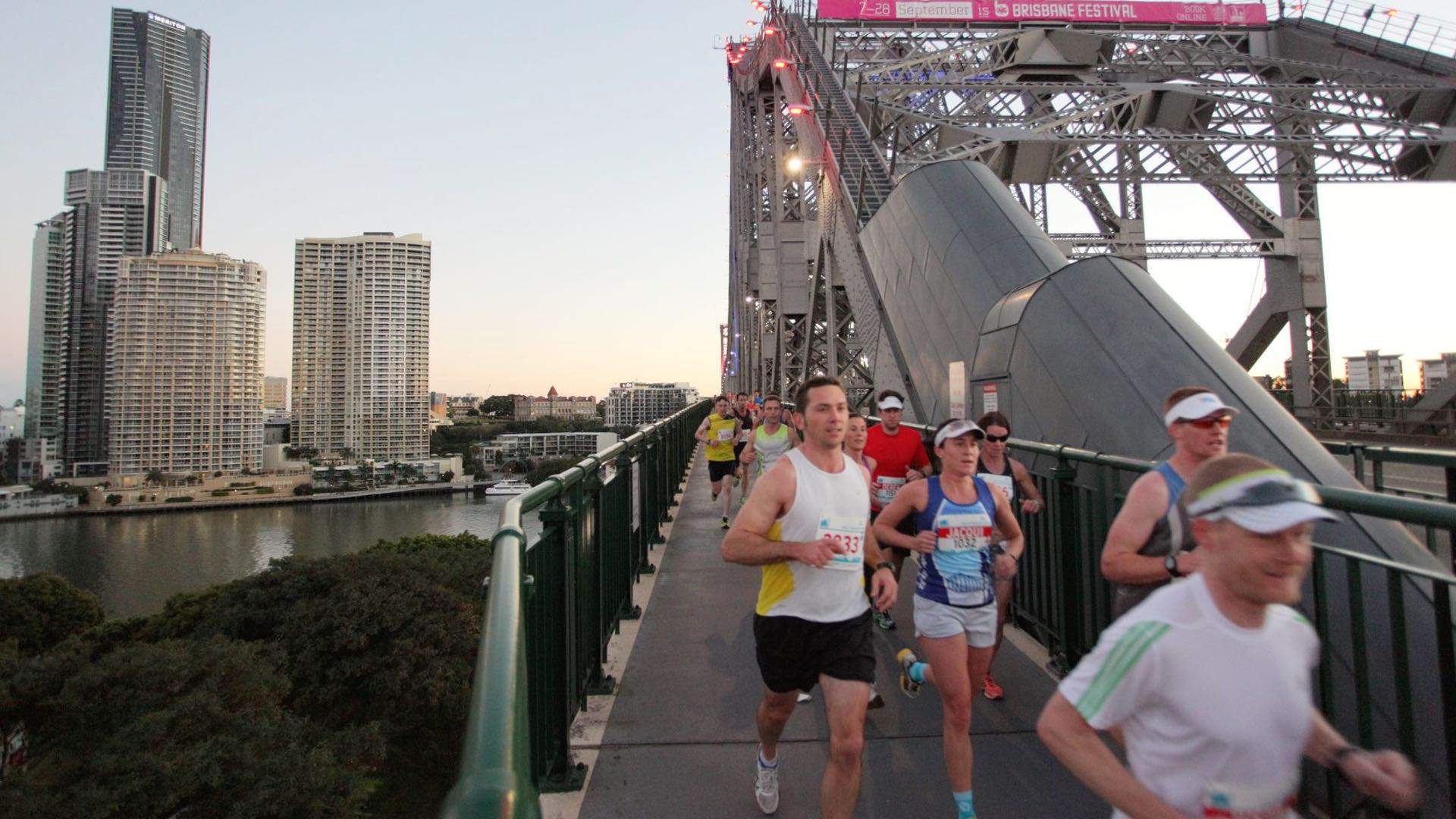 BRISBANE MARATHON FESTIVAL, BRISBANE
A run is always made better by a scenic view — whether it's keeping you motivated, or distracted from your athletic endeavours,  a pretty landscape makes all the difference. The Brisbane Marathon Festival provides running experts and novices with exactly that.
Runners and walkers descend on the streets of the Brisbane CBD for this annual event, enjoying full closure of major city streets to experience a marathon event of epic proportion. The course has three duration options — the marathon, the half marathon and the ten-kilometre race — and whether you're from Brisbane or interstate, it's the best way to see the city in all its glory. 
The Brisbane Marathon will take place on Sunday, August 12. You can register for the marathon here.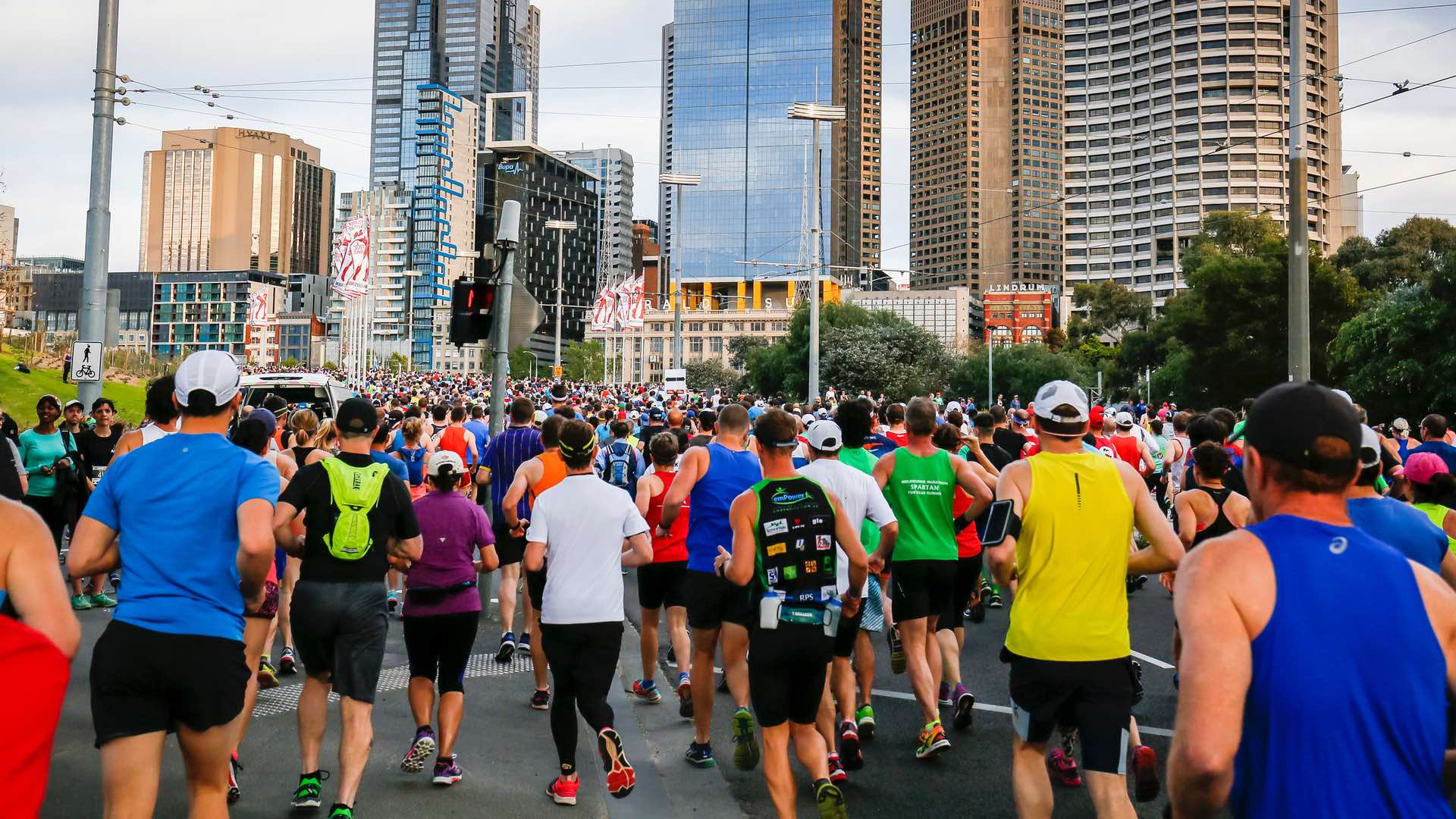 MELBOURNE MARATHON FESTIVAL, MELBOURNE
The Melbourne Marathon Festival started back in the 70s and is a favoured annual running event for many Melburnians. The races vary in length and difficulty — the shortest event being a three-kilometre walk —  and the flat course is perfect for less-experienced runners. The track spans the Melbourne CBD and gives runners an opportunity to experience the city's famous landmarks, feet first — from the St Kilda beach foreshore to the MCG, there's plenty to see.  
Take part on your own, as a team or with colleagues, and help raise funds for the Cerebal Palsy Education Centre, or a charity of your choice.
The Melbourne Marathon Festival will take place on Sunday, October 14. You can register for the race here.

PUB2PUB CHARITY RUN, SYDNEY
The annual Pub2Pub is arguably one of the most scenic runs in Sydney boasting spectacular beach views. Celebrating its 27th birthday this year, the running festival has raised more than $3.5 million for local northern beaches' charities. Whether you consider yourself an avid runner or more of a leisurely stroller, Pub2Pub has three course options available to satisfy all types of runners: Dee Why Beach (13 kilometres), Warriewood (six kilometres), and Mona Vale (three kilometres). 
Beyond the finish line, on the shores of Newport Beach, a huge family-friendly festival awaits with live music, a licensed bar, an array of food vendors, fun rides and games.
The Pub2Pub Charity run kicks off on Sunday, August 26. You can register for the run here. 
Published on July 16, 2018 by Bodil Droga