TRAVEL & LEISURE
Eight Australian Yoga Retreats to Help You Achieve Your Most Flexible Zen
Practise your back bends in Byron and your downward dog in the Daintree.
Whether it's the start of a brand new year or time for a mid-year rest, a bit of re-centring and rejuvenation is always in order. And there's almost no better way to do that then with a few days at a yoga retreat. Not sure where to go for your R&R? We've rounded up eight stellar retreats across the country — ranging from the budget-friendly to the all-out luxurious — that are guaranteed to leave you feeling calm, contented, and ready to take on the world.


BILLABONG RETREAT, MARAYLYA, NSW
Set in 12 acres of natural bushland, this 30-bed eco yoga retreat offers relatively affordable escapes that include beginner-friendly yoga, meditation workshops and accommodation in gorgeous treetop cabins. Extra perks include a magnesium-infused swimming pool and delectable vegetarian food. Don't have time for a weekend retreat? Drop in for a cheeky day visit and you'll be back in Sydney by dinner time, all relaxed and centred.
When? Retreats vary between one and seven nights, and run all year round excluding over New Year. How much? Around $250 for one night to $1260 for a week, which includes all meals, twice daily yoga and meditation. Day retreats cost $200.


EDEN HEALTH RETREAT, CURRUMBIN VALLEY, QLD
Located in the lush rainforest on the Gold Coast hinterland, Eden Health — one of Australia's first retreats — offers guests an individually tailored experience. Want to improve your general health? Manage your stress? Or just chill the hell out? Eden Health will design a program to meet your specific goals over the course of your stay. The centre's extensive facilities (a spa, a natural mud bath, tennis courts, and a heated pool are just a few of the offerings) also mean you'll have plenty to keep you occupied during your downtime.
When? Retreats run each week from Sunday to Saturday all year round. How much? Prices start from $3350 for the week, which includes all meals, classes, use of facilities and $300–400 of therapies.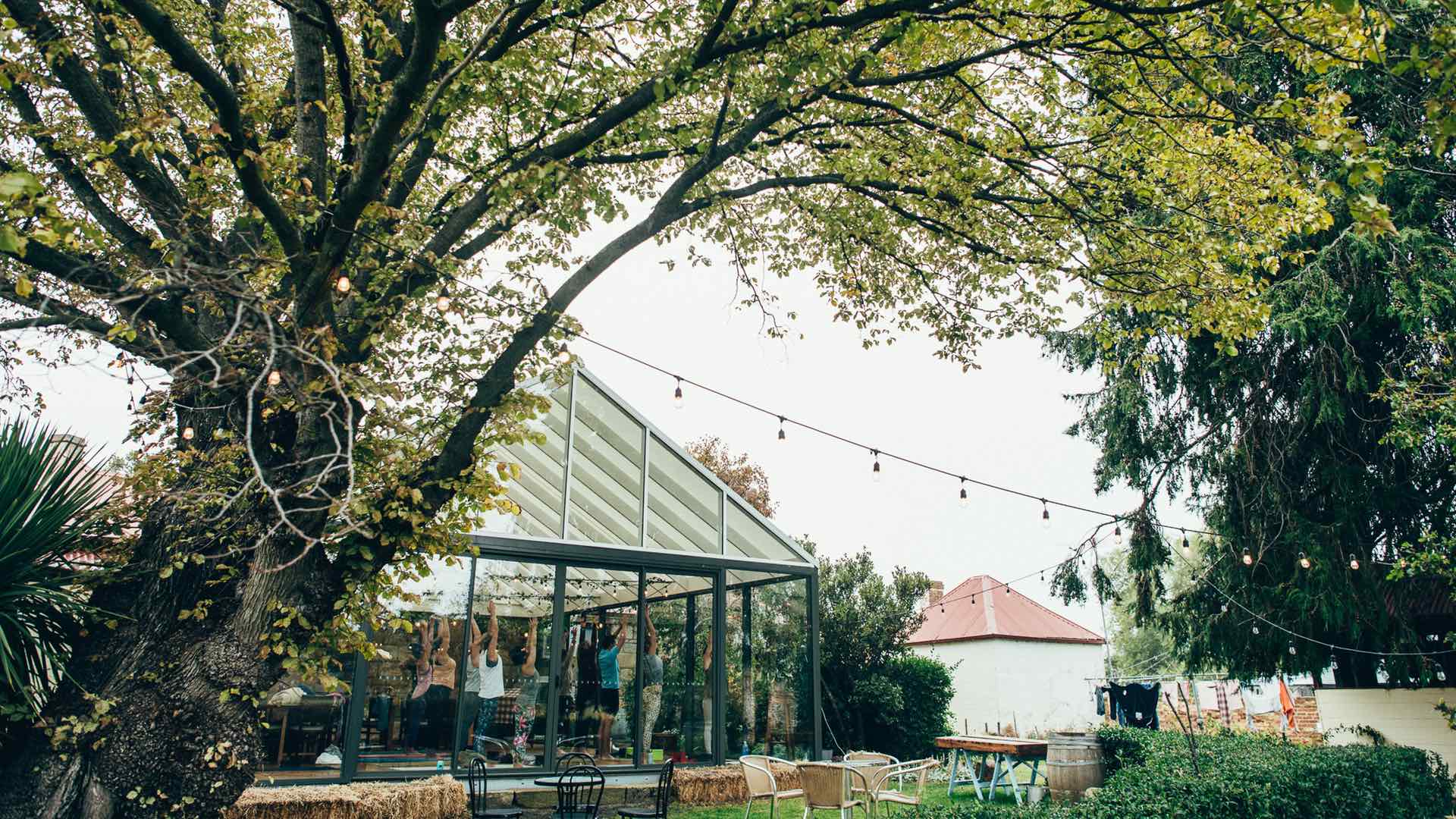 If you thought yoga retreats were all silence and brown rice, Yoga Cucina invites you to reconsider. Initiated by a trio of yoga instructors — and wine drinkers — it's a new kind of yoga-inspired getaway. The retreats — which run a few times a year — let you spend a weekend practising your salutes to the sun and downward dogs, in between sampling several drops, feasting on Italian fare, playing darts and swimming beneath waterfalls. On the first night you'll meet for a pre-dinner wine tasting, then sit down to a big Italian feast. The rest of the weekend will see you waking up to yoga sessions, honing your practice in workshops, trundling off to national parks for swimming under waterfalls, learning how to make pasta, eating, drinking and playing games.
When? The next retreat will run over the weekend of September 6–9, 2018. How much? The weekend costs $1050–1200 per person, which includes all activities, food, wine and accommodation.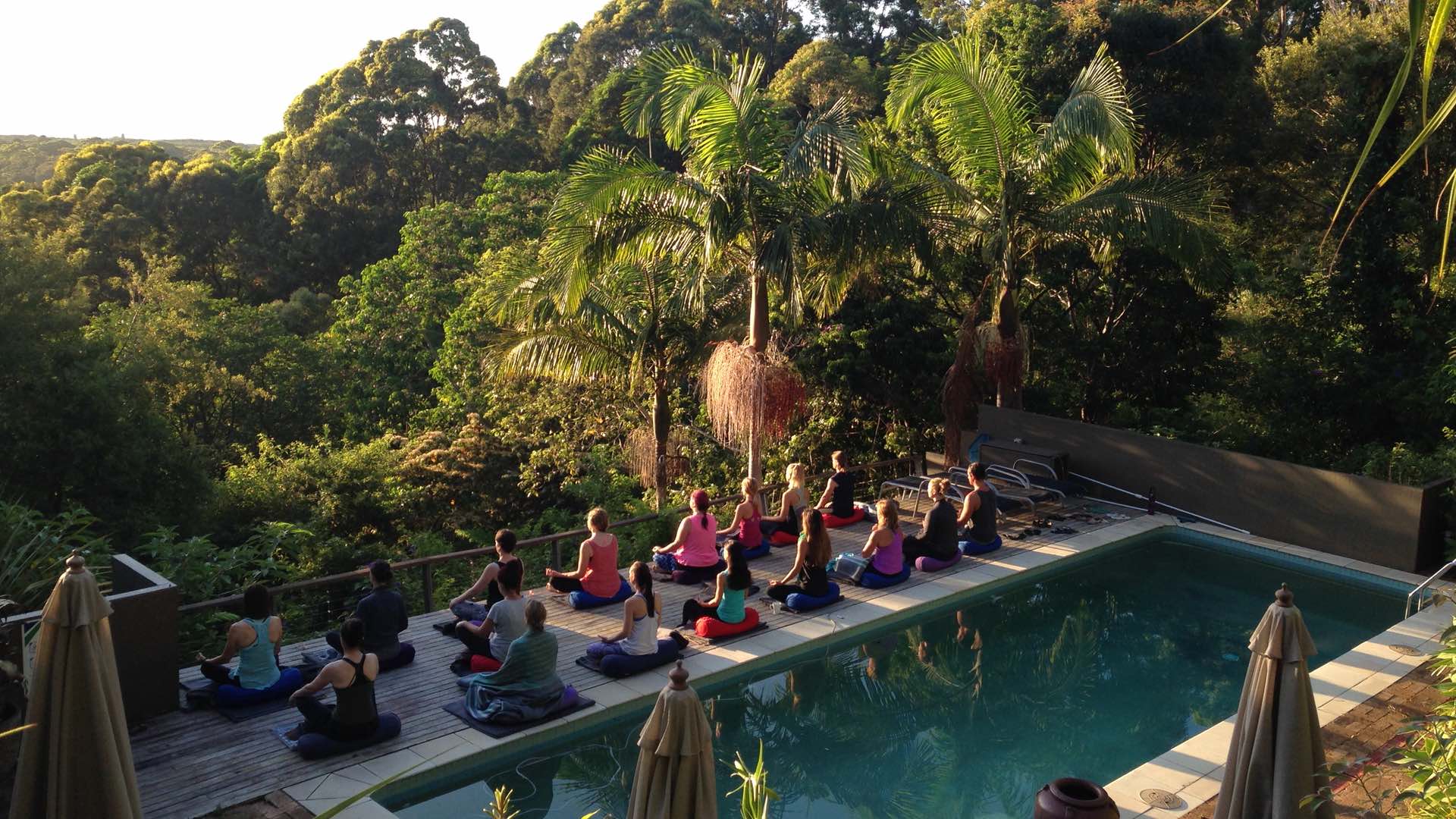 RADIANCE RETREATS, BYRON BAY, NSW
As Australia's yoga capital, Byron offers wellness retreats aplenty. While many are geared towards yoga buffs (and can, therefore, be rather intimidating to the beginner), Radiance Retreats focuses on deep, slow vinyasa, making it a great choice for newbies. Run by renowned yogi and author Jessie Chapman, the retreats supplement top-notch yoga classes with meditation, hikes, beach walks, and spa therapies.
When? Five- and six-night retreats run about six times a year, with the next two happening on on November 9–14, 2018 and over NYE 2018. How much? Around $2000–2800, which includes all meals, classes, activities and a massage.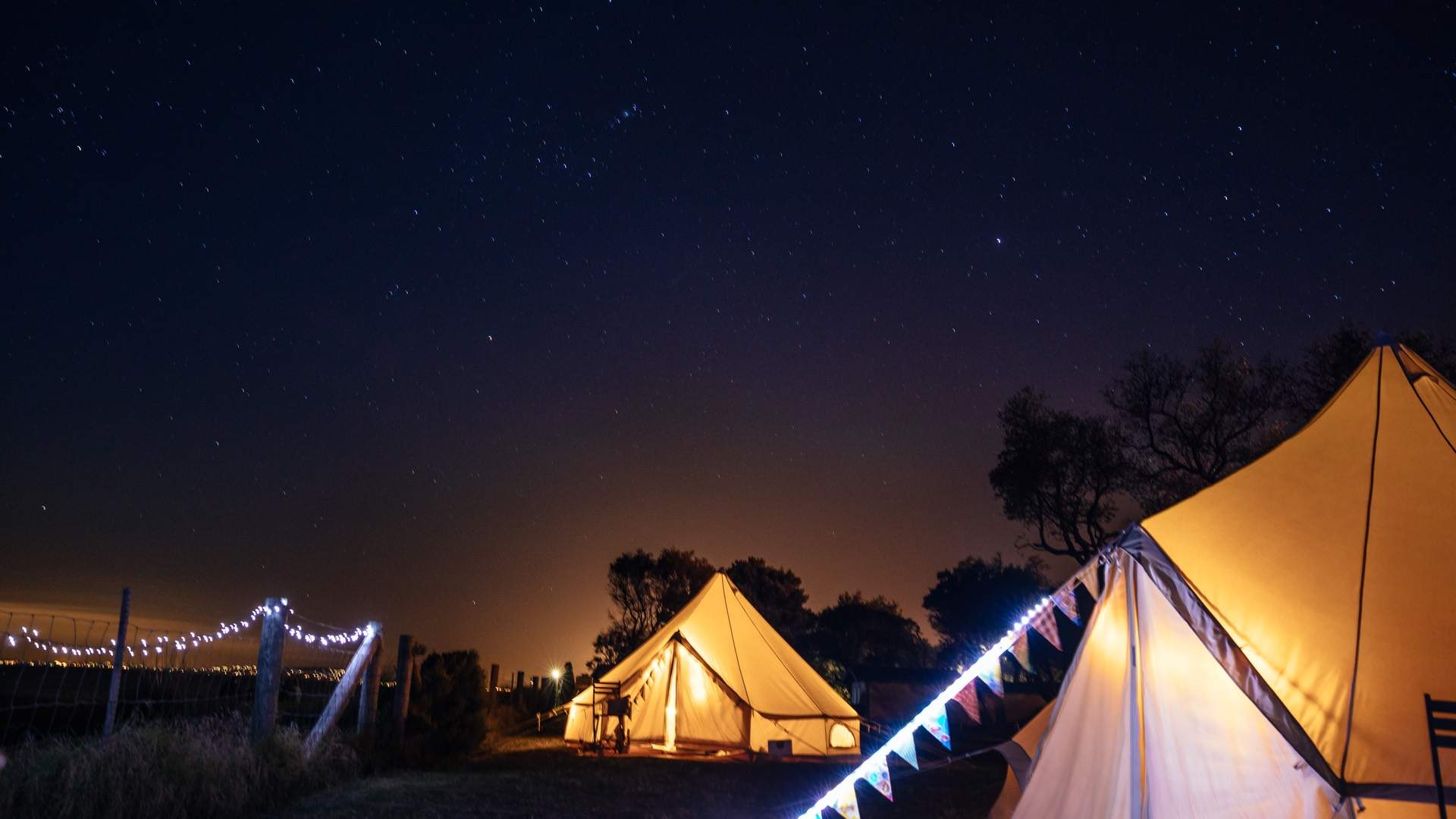 GLAMPING YOGA RETREAT, WARRANDYTE, VIC
Not all retreats have to cost you your yearly yoga member ship. Melbourne-based yoga teacher Maud Léger has just launched a new retreat in Warrandyte, and instead of fancy lodgings, the accommodation is a glamping village. While the camping vibe helps keep costs down, you will in no way rough it — all tents include mattresses, nice linen and rugs, and you'll practice in the estate's studio and deck.
When? The next retreat will run from November 3–6, 2018. How much? Prices start from $767 for a shared tent.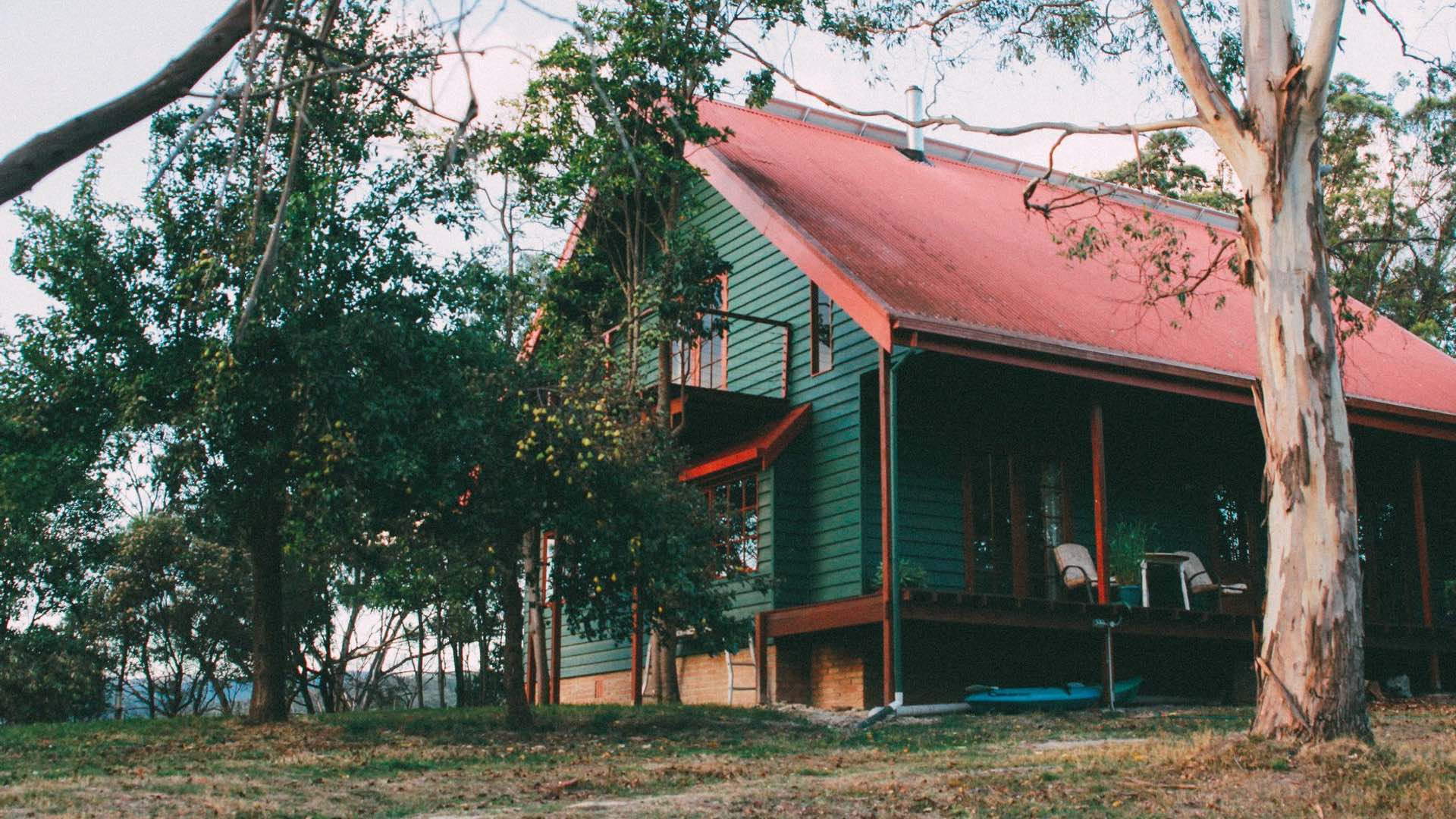 TRANQUIL POINT BIKRAM YOGA SCHOOL, CYGNET, TAS
Searching for a Bikram (that is, hot yoga) retreat? Tranquil Point Bikram Yoga School in Cynget, Tasmania, specialises in this variety. Located 45 minutes from Hobart, the school boasts gorgeous ocean views, an orchard, and an organic vegetable garden. Anyone can drop in for a class, but you can sign up for one of the many retreats on offer — these vary from beginner retreats to weekend getaways to 30- and 60-day challenges. It's a good option for those who are interested in a more active retreat as you can fill your hours off the mat with bushwalks, kayaking and leisurely swims.
When? Classes and retreats run throughout the year. How much? Rooms start at $250 a night and retreats can go all the way up to $7500.


GWINGANNA LIFESTYLE RETREAT, TALLEBUDGERA, QLD
A firm favourite among the yogi crowd, Gwinganna Lifestyle Retreat last year won Luxury Travel Magazine's Best Australian Health and Wellness Property award. The all-encompassing wellness experience pairs yoga and meditation classes with naturopathy, nutritional advice, an award-winning spa and stunning accommodation. While a few days at this luxurious retreat will put a serious dent in your wallet, if you can afford it, the experience is well worth it.
When? Retreats vary between one and seven nights, and run all year round. How much? Around $1000 for the weekend to $3485 for the week, which includes all meals, classes, use of facilities and airport transfers and some therapies.


PREMA SHANTI YOGA AND MEDITATION RETREAT, DAINTREE RAINFOREST, QLD
It doesn't get much better than working on your downward dog in a world heritage rainforest. Two hours north of Cairns, Prema Shanti is a secluded, intimate, and eco-friendly retreat that offers a yoga temple, meditation room, and boutique accommodation. Rather than booking in a set retreat, you just book in how many nights you want to stay, from two days up to two weeks. Greet the day with a meditation session, wind down with an evening yoga class, and spend the hours in-between relaxing with a massage or another spa treatment. Best part? Rooms start at $90 a night. 
When? Classes run throughout the year. How much? Rooms cost $90–120 a night.
Published on August 05, 2018 by Yelena Bidé