Five Ways to Avoid Going into Full Hibernation This Winter
Stave off the cold-weather slump with some city adventures.
in partnership with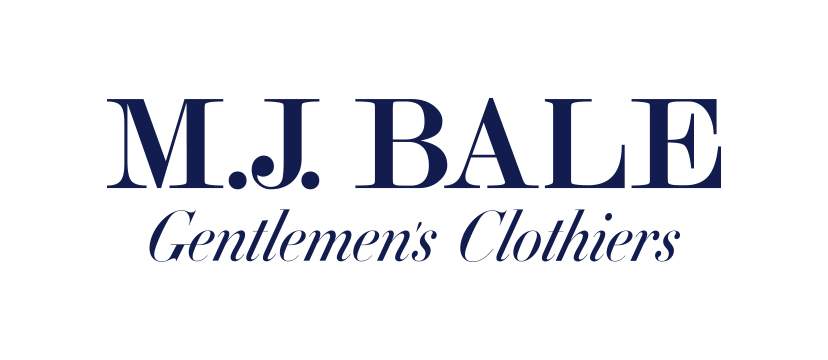 You've been putting in the hard yards at the office all week. It's been early starts and late nights, and you can't remember the last time you hit the gym. The days just never feel long enough.
Winter is traditionally a season of hibernation, a time to say yes to staying in and hiding from the cold with a bowl of carbonara in hand. But one too many nights like this feels good for neither the body nor the mind.
To get you moving and recover some of that energy, we've teamed up with M.J. Bale to put some boredom-busting activities at the top of your winter to-do list — and provided some suggestions of what to wear while you're out and about. Read on to stay active this winter and look great doing so.
GO FOR A BUSH WALK
When the temperature dips below 18 degrees, the couch might feel like the only place to be. But trust us on this one. Hitting the trails for a day of fresh air and lush surrounds is an unbeatable way to get the blood pumping. Plus, the cooler months mean you can throw on tons of layers and still finish your hike with minimal sweat. Genius. Head to your nearest national park or scout out a lush coastal walk and enjoy some well-earned tech-free time in the great outdoors.
Where: Strap on your walking shoes and try Sydney's Aboriginal Heritage Walk in Ku-ring-gai Chase National Park, Melbourne's Great Ocean Walk, Brisbane's Buhot Creek Circuit in Daisy Hill Conservation Park and Perth's Bells Rapids Walk Trail in Swan Valley.
Wear: The water-resistant and breathable Flannery Gilet ($199.00) layered over natural fibres to crush the cold.
TAKE A COOKING CLASS
Has the new season of MasterChef sparked your inner gastronomic fire? Then wave goodbye to microwave dinners and say hello to gourmet home-cooked feasts that'll blow your mates' socks off. By joining a cooking class, you can have an expert teach you elusive techniques, like how to fold the perfect ravioli or whip up a bowl of authentic baba ganoush. Plus, on top of learning the tricks of the trade, you'll meet some new faces and enjoy the fruits of your labour over a celebratory glass of vino. Now that's how all school days should end.
Where: Get cooking at Pasta Emilia's hands-on pasta making workshop in Sydney, craft heart-warming Middle Eastern dishes at Free to Feed in Melbourne, master Vietnamese soups and noodles at Golden Pig in Brisbane and learn how to make Japanese bar snacks at Salt & Company in Perth.
Wear:  The Depp Stain Repellent Tee ($59.95), because you don't want to carry your culinary masterpieces home on your clothing.
GET YOUR HANDS DIRTY AT A SHORT COURSE
There's no better detox from sitting at a desk all day than making something with your hands. Combine that with the task of learning a new skill, and you're guaranteed to give your brain a healthy gear-shift. Maybe this is the year you finally give pottery a crack, learn how to make your own jewellery or nail the basics of welding. And you never know where your new skills could take you. Here's your chance to explore a passion project or side hustle that could one day see you ditch your nine-to-five job.
Where: Let your creative juices flow at The Pottery Shed's Basic Throwing Class in Sydney, try Handsome & Co's Introduction to Furniture Making in Melbourne, learn to throw clay like a pro at The Ceramic House in Brisbane and make your own gourmet cheeses at The Cheese Maker in Perth.
Wear: The Tortuga Denim Shirt ($129.95) puts you in something durable while you hone a new craft.
PLAN SOME FRIENDLY COMPETITION AMONG FRIENDS
A night of booze, banter and tasty nosh is how most of us choose to catch up with our mates. But, who doesn't love some healthy competition? Shake up your social routine and test your skills with an evening of group-friendly novelty games. Plenty of venues across the country host mini golf, arcade games and everything in between. All you need to do is gather your mates, pick your arena and get playing.
Where: Bring the crew together at Maniax Axe Throwing in Sydney, try your hand at mini golf and karaoke at Holey Moley in Melbourne, revisit classic arcade games at B. Lucky & Sons in Brisbane and race a mate in your own go-kart Grand Prix at Kart World in Perth.
Wear: Keep things casual and warm in the Buchanan Merino V-Neck Knit ($149.95).
JOIN A SPORTS TEAM
No, this won't be anything like your memories of high school gym classes. Signing up to a sports club as an adult means social matches and light-hearted fitness with celebratory drinks at the pub afterwards. Grab a few mates or co-workers, and join as a team or go it solo for a chance to expand your network. The best bit? Regular matches mean you'll be held accountable for turning up to that 6am training session (yes, even when it's dark and pouring outside). But at least you'll have the rest of your team suffering alongside in solidarity.
Where: Find your fitness tribe with dodgeball at Urban Rec Sydney, shoot hoops at Social Sport in Melbourne, give indoor netball a crack at Sport Up in Brisbane and go for a spot of social badminton with Badminton Buddies in Perth.
Wear: The Sports Bag ($99.95) gives you both handle and shoulder strap options.
Discover more action-ready wear for winter on the M.J. Bale website.
Introducing Concrete Playground Trips
Book unique getaways and adventures dreamed up by our editors