TRAVEL & LEISURE
Five Essential Items to Help You Through Those Super Hot Summer Days
This lot will help you embrace those scorchers in style.
in partnership with

Summer has settled in for the long haul and a sultry season of day-tripping, beach sessions and poolside hangs awaits. It can be hard to keep your cool when the temperatures are soaring. So, we've teamed up with the skin and beauty experts at M.A.C Cosmetics to share our list of summer essentials. Stock up on these must-haves and be ready for anything summer throws your way.


FIX+, M.A.C COSMETICS ($39)
Sticky, sweaty faces are a classic summer curse, but they needn't be. M.A.C's cult favourite Fix+ facial mist works as both a hydrating setting spray and a cooling skin spritz, so it's a must-have item for when those temperatures start climbing. It's free from alcohol and packed with nourishing ingredients like cucumber and camomile. It's even infused with caffeine to help pep up tired, post-party-season skin. Use it before, during or after makeup application to help stop wayward foundation from slipping down your face in a sweaty mess. Or, simply spritz some on whenever you need to counter the sweats with a little facial refresh. Hot tip: pop it in your fridge or esky so it's nice and cool when you spray away.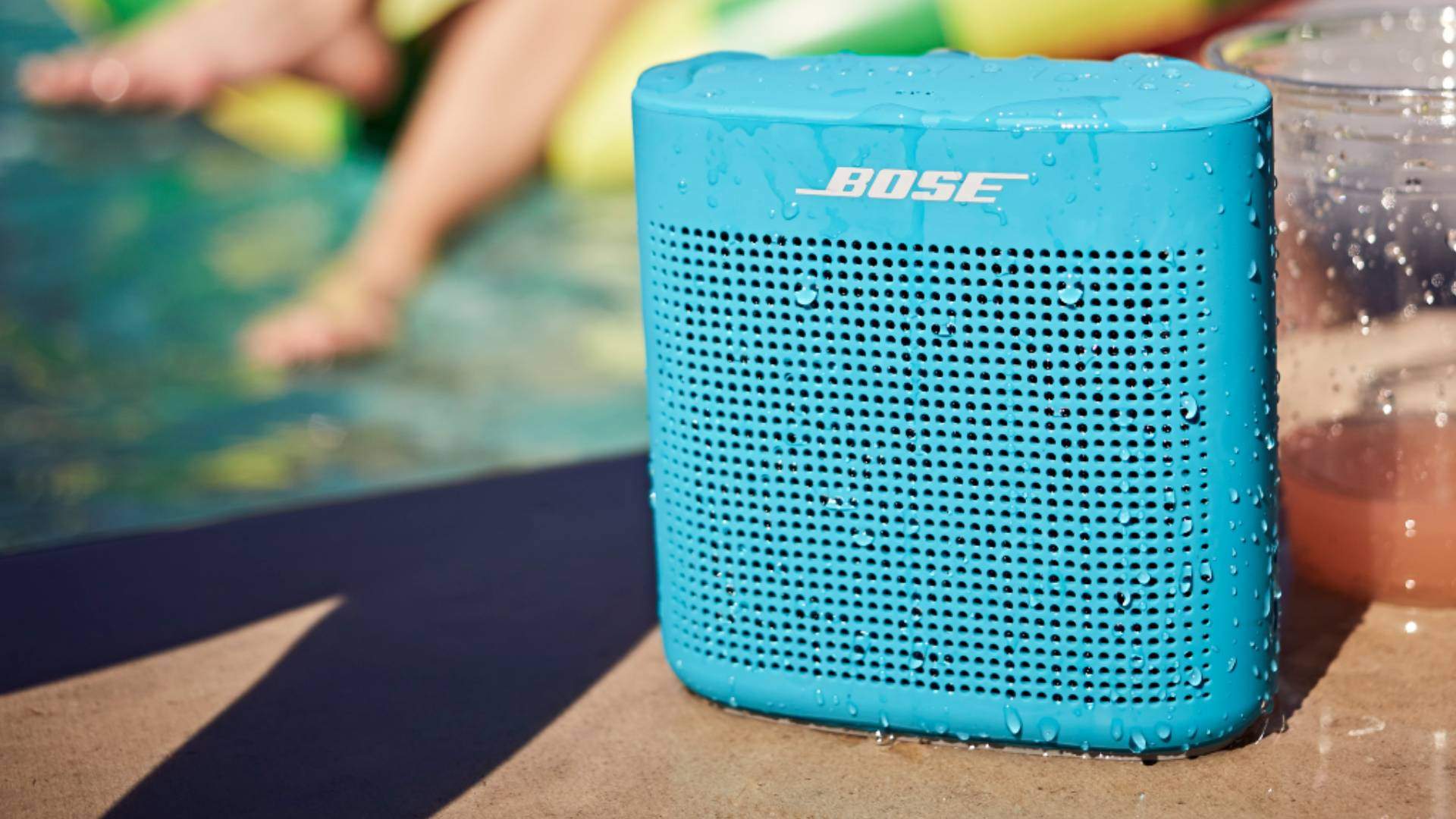 WATER-RESISTANT SPEAKER, BOSE ($199.95)
Beach, backyard, park or pool — any good summer session needs a decent soundtrack. And with a nifty waterside speaker like this one from Bose, you can keep the music kicking on no matter where the party takes you. It's poolside-friendly, so you can have those tunes pumping right alongside you while you swim, soak or sunbake. What's more, a nine-metre bluetooth connectivity range means your whole crew can take turns playing DJ, without any pesky sound dropouts. And with an impressive eight-hour battery life, this little noise machine will keep partying as long as you do.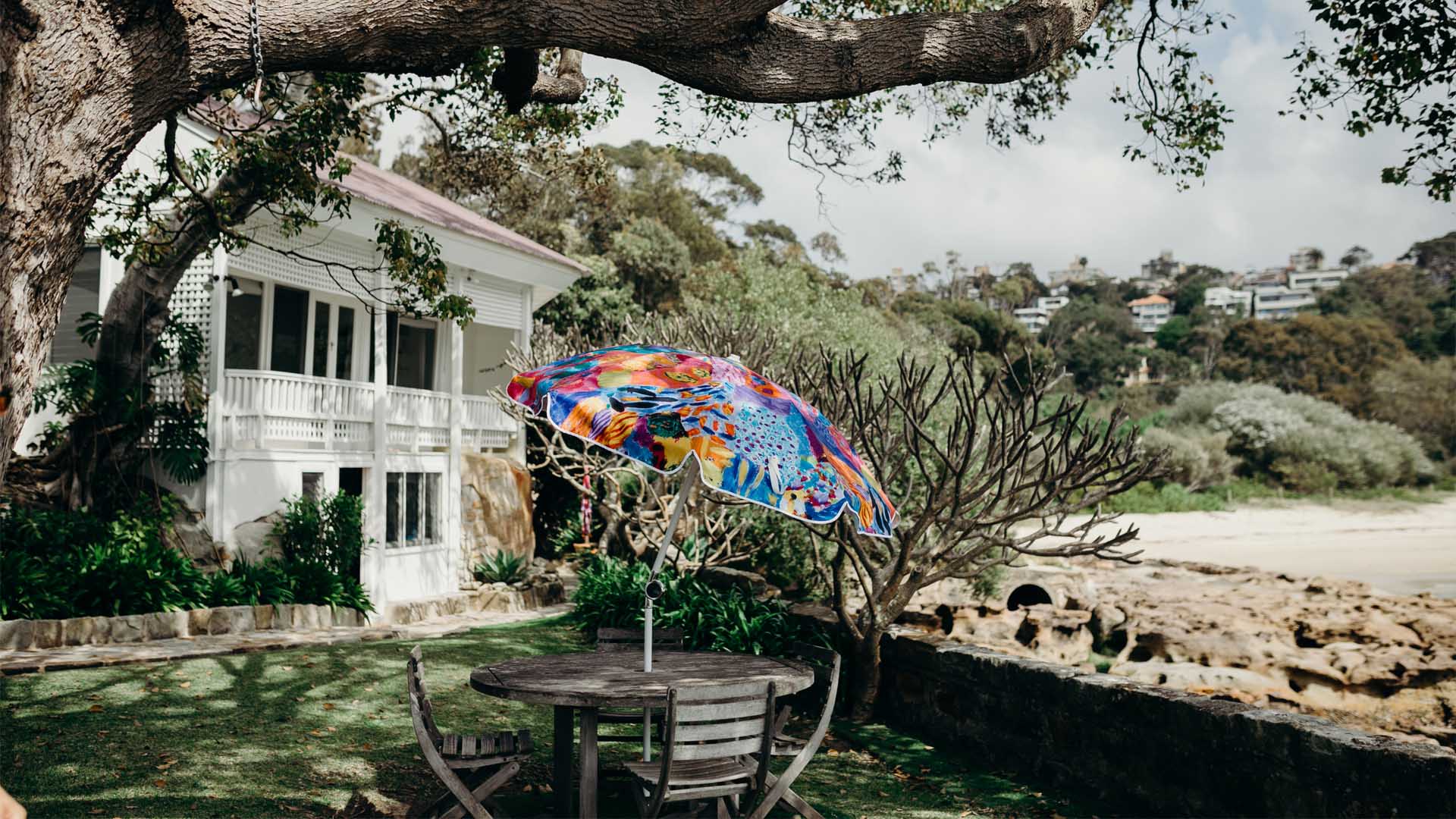 BEACH UMBRELLA, BASIL BANGS ($289)
The Aussie sun can be savage, no matter how heavily you slather on the sunscreen. But with an umbrella in tow, you'll always have some sweet, shady relief from its rays, whether you're kicking back in the park or battling scorching hot sand at the beach. Amp up the summer vibes with a lively, feel-good print, like this special edition umbrella, designed by Basil Bangs in collaboration with legendary artist Ken Done. It boasts a hefty 1.8-metre diameter — so, no squishing in like sardines — with UPF50+ sun protection. Plus, it comes with a matching carry case that transforms into a sandbag weight should things get blustery.


PICNIC CUTLERY WALLET SET, LAZY DAYZ ($34.95)
Long days and balmy temperatures mean picnic season is in full swing, so you'll want to be prepared to make the most of it. Just because you're dining on a rug on the ground doesn't mean you have to slum it. Elevate any al fresco feast with the help of a proper picnic set, like this fun design from Lazy Dayz. Available in two vibrant prints, it has plastic plates, stainless steel forks, knives and spoons for two, all zipped up neatly into one compact carry case. Keep it by the front door and you'll always be picnic-ready in a snap.

UNDERWATER CAMERA, KASBAH ($21.56)
Here in Australia, summer and water go hand-in-hand, whether it's a backyard pool or your local stretch of beach. And while you might be partial to a splash and a dip, your phone probably isn't. So, for the sake of those summer happy snaps, hook yourself up with a camera that was made to get wet. This lightweight underwater version from Kasbah features a fun, tropical get-up and a detachable waterproof casing, so you can take it just about anywhere. Just stock up on 35-millimetre film and you're all set to capture even the soggiest memories this summer.

To learn more about M.A.C Cosmetic's Fix+ facial mist, head this way. 
Published on February 08, 2021 by Libby Curran