Six Reasons to Head to Nelson, the End of the Great Ocean Road
Remote beaches, rugged waves and unforgettable camping await in the far southwest corner of Victoria.
in partnership with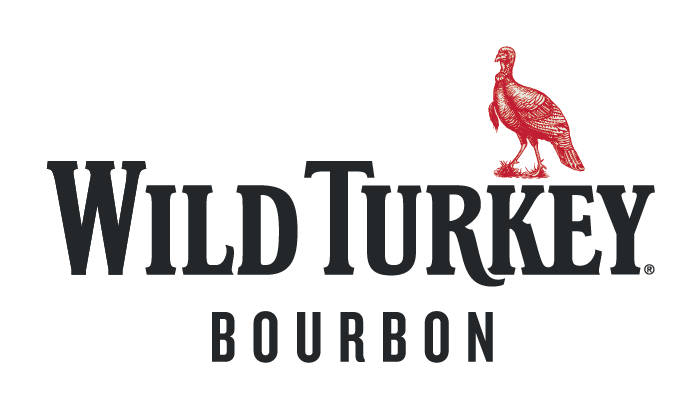 Tucked along the coast close to the Victorian-South Australian border, and just beyond the westernmost end of the Great Ocean Road, Nelson is a charming country town brimming with incredible outdoor adventures. With its tight-knit local community and hardy surrounding wilderness, this is one spot to put on your list if you're looking for top-notch hiking, surfing, fishing and more.
Nelson might not be considered the end of the earth, but its veritable collection of stunning landscapes means you and your pals will struggle to find a place with better access to nature. Whether you get your kicks from underground walkways, remote inland hikes or riding rugged waves, we've teamed up with Wild Turkey to present a collection of experiences in this thriving border town where unforgettable memories are guaranteed.

EXPLORE THE DRAMATIC PRINCESS MARGARET ROSE CAVE
Situated along the banks of the Glenelg River, the Princess Margaret Rose Cave sees daring travellers descend into a subterranean cavern where calcite formations have ebbed and flowed over the last 700,000 years. Opened in 1940 as one of Australia's first show caves, the limestone lair is one of Nelson's standout destinations.
Make the most of your time underground with a guided tour, during which you'll have 45 minutes to wander illuminated walkways flanked by crystalline stalagmites and stalactites that have expanded to over six metres in length. If you can't get enough of your surrounds, the Princess Margaret Rose Cave is located next to a picturesque campground, where you can find close encounters with native wildlife among a eucalypt forest.

TACKLE THE GREAT SOUTH WEST WALK AND SPEND A NIGHT BENEATH THE STARS
A staggering amount of rewarding hikes are located along the Great Ocean Road's 243 kilometres, but few are as impressive as the Great South West Walk. While the total distance of this epic journey through Victoria's western coast takes around 12 days to complete — the whole trail is longer than the Great Ocean Road itself — choosing a section or two to tackle is a far more realistic prospect for most.
Across full-day hikes and laidback loops, the path meanders from the coastal edge inland through Cobboboonee National Park and side-by-side with the Glenelg River, meaning you'll see both lush forests and idyllic seaside villages. If you're looking to really connect with nature, pack a tent and set yourself up at one of the 14 well-maintained campsites along the way, which provide fitting amenities for an overnight stay.

SEE WHERE THE RIVER MEETS THE OCEAN AT DISCOVERY BAY ESTUARY BEACH
Exploring scenic beaches is one of the main reasons to cruise Victoria's western fringe. Discovery Bay Estuary Beach is a particularly beautiful highlight, as the meeting point of the Glenelg River and the rugged Southern Ocean. And whether you want to take it easy on the river side or test your mettle on the ocean side, the two kilometres of sandy shoreline means that the swimming and surfing potential is virtually endless. Fair warning: the beach isn't patrolled by lifesavers so be sure you know what you're doing before you set off.
Situated about a five-minute drive from the centre of Nelson, this beach is also beloved for its fishing, with local anglers heading out by boat or seeing what they can catch in the shallows. Plus, the surrounding wetlands and sand dunes provide critical ecosystems for hundreds of rare waterbirds and plant species, ensuring you feel that enchanting connection with nature.

SURF THE SOUTHERN OCEAN AT DISCOVERY BAY COASTAL PARK
For even more surfing possibilities, heading further south to the Discovery Bay Coastal Park leaves you totally spoilt for choice. Spanning nearly 26,000 acres from Cape Nelson to the South Australian border, this spectacular national park welcomes you to soak up the diverse landscape from end to end.
While you might feel the urge to dive in anywhere, several top-quality breaks present the best waves. Crumpet Beach and Blacknose Point are ideal for newbies, while Descartes is where more experienced surfers test their skills. Meanwhile, Discovery Bay Marine National Park offers outstanding underwater ecosystems, so be sure to pack your snorkelling gear.
There's plenty happening inland, too, thanks to soaring coastal cliffs, impressive sand dunes and idyllic freshwater lakes and swamps. Feel free to take your time here — there are several vantage points within the park where you can catch one of the best sunsets in Victoria.

HEAD TO CAPE BRIDGEWATER FOR OTHERWORLDLY ROCK FORMATIONS
Set in an ancient volcanic crater, Cape Bridgewater's otherworldly landscape is perfect for road trippers seeking a unique adventure. Its jagged coastline is home to some of Victoria's highest clifftops, and the countryside beyond overflows with freshwater lakes that are excellent for fishing and water skiing.
However, the coast remains the main attraction, with the Bridgewater Blowholes helping travellers get up close to rock formations forged in the basalt and scoria rock over millions of years. The cape is also well-known for its population of fur seals, with a dedicated viewing platform providing a glimpse of this year-round colony situated on the ocean edge.

FISH AND PADDLE ALONG THE GLENELG RIVER
Spanning 350 kilometres from Nelson's Discovery Bay to the lofty ​​Southern Grampians, the Glenelg River boasts a thriving biosphere that makes for a captivating day on the water. With the waterway considered one of the state's top fishing destinations, you can cast a line for flathead, morwong and silver sweep throughout the year.
If you decide to explore the inland reaches of the Glenelg River, Dartmoor is great for a pitstop. Here, Paestan Canoe Hire provides everything you need for a peaceful paddle beneath the shaded banks. For something a little different, tee off for a round at Dartmoor Golf Club or feast on classic pub grub at the Dartmoor Hotel Motel.

Find out more about Wild Turkey's Discovery Series at the website.
Top image: Visit Victoria