TRAVEL & LEISURE
Ten Things to Eat, See and Do Around Perth with Out-of-Towners
From a secret speakeasy to an epic rooftop cinema.
Ten Things to Eat, See and Do Around Perth with Out-of-Towners
From a secret speakeasy to an epic rooftop cinema.
---
in partnership with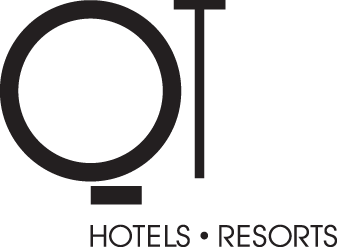 Perth has long been celebrated for its natural beauty — the sea, sand and endless sunshine. But, hey, there's a lot more to life than being really, really, ridiculously good looking. Over the past few years, our city has switched gears and turned into a vibrant, cultural hub with the personality to back up its good looks. Now it's an ideal destination for visitors to come for a long weekend getaway.
So you can show your visitors all that Perth has to offer, we've teamed up with the folks at QT Perth to bring you ten top-notch things to eat, see and do with your out-of-towners. The urban-chic boutique hotel is situated within the heart of Perth (perfect for your visitors or even a staycation for yourself) and boasts luxe amenities — like something called a 'signature QT Dream Bed', retro-glam black and gold furnishings, a minibar full of surprises and even complimentary pilates classes — all sure to please those explorers who relish the finer things. So, bookmark this page; you'll want to pull this baby out when those visitors arrive to show off your hosting prowess.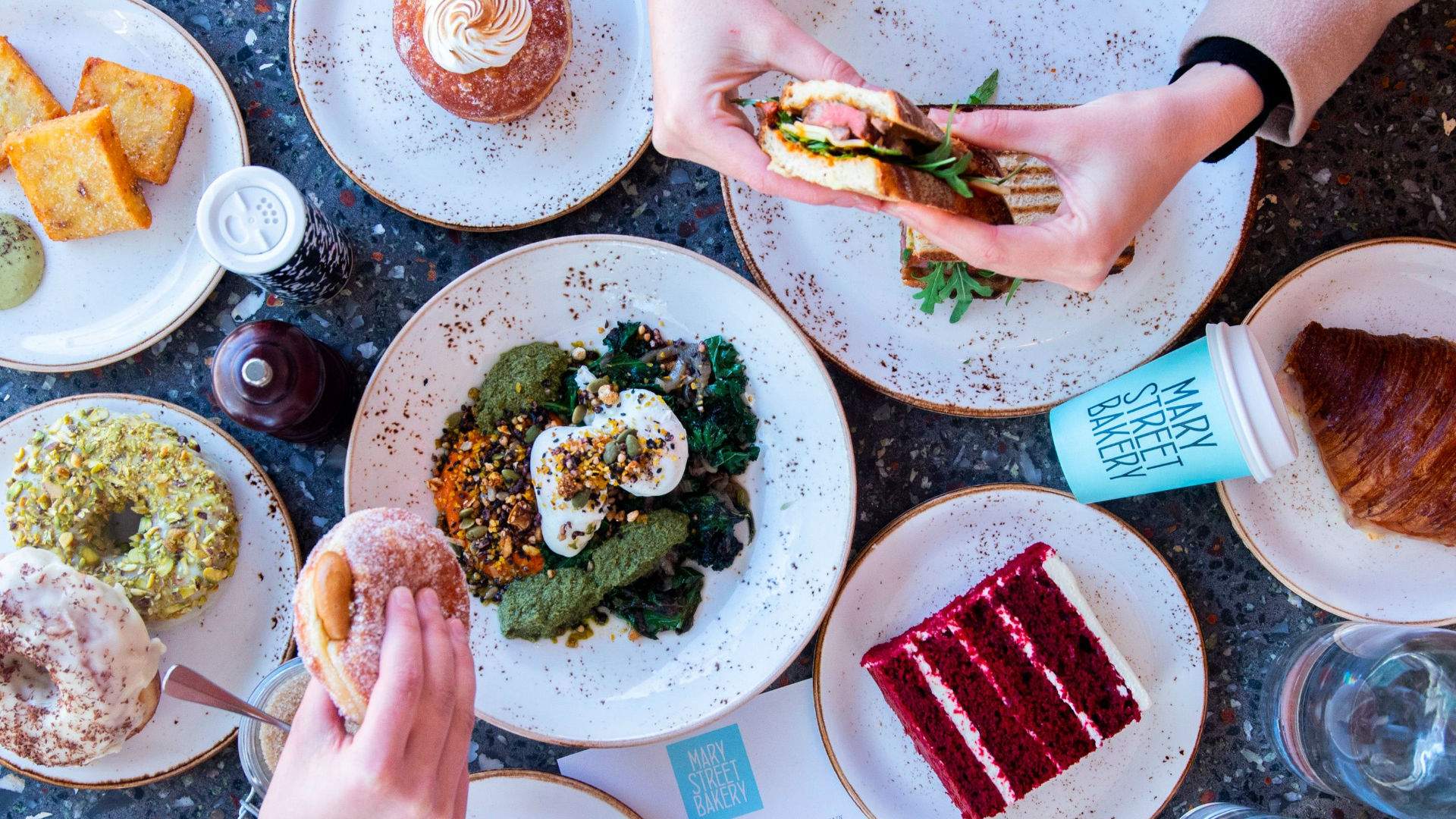 TUCK INTO PASTRIES AT MARY STREET BAKERY, HIGHGATE
Baked goods mecca Mary Street Bakery sits just a 20-minute stroll from QT Perth. With four outposts around the city, the bakery has become a firm favourite among locals and visitors alike. Those with a proclivity for savoury can tuck into slow-cooked eggs with buttery toast ($13) or kimchi pancakes with beef brisket ($22), while the sweet tooths can enjoy some next-level treats, like pandan pannacotta with puffed rice, lime gel, almonds and mango ($16) or perfectly baked escargot ($5) — the pastries, not the snails. Wash it all down with a single origin cold brew or an organic cold-pressed green juice if you want to pretend you're healthy after that hefty dose of sugar.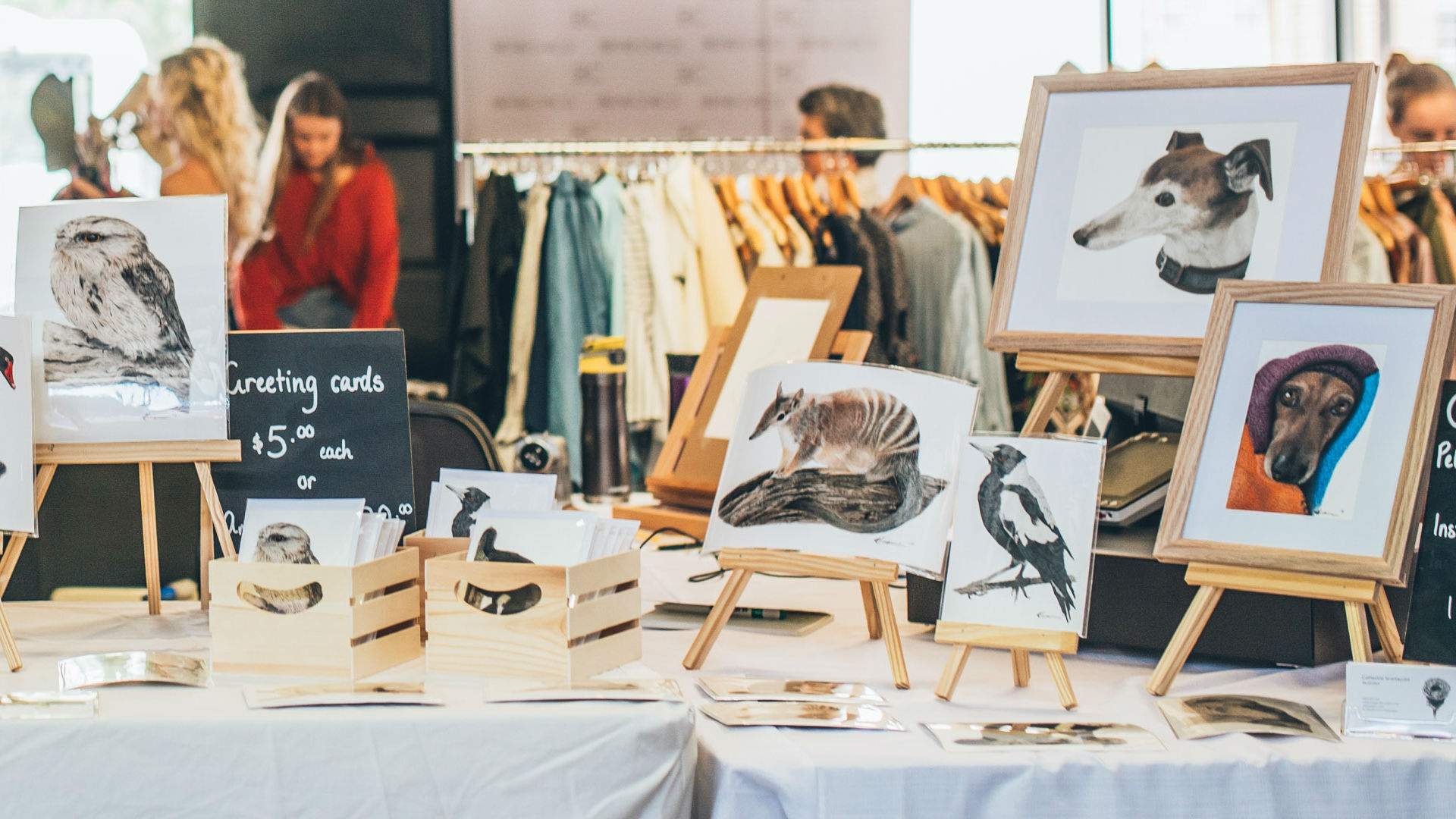 PERUSE THE GOODS AT FREMANTLE MARKETS, FREMANTLE
With uber trendy Freo just 30 minutes from the CBD, you can easily spend an afternoon showing off the burgeoning art and music scene to your visitors. Arguably the best way to get a glimpse of this vibrant culture is to hit up the Fremantle Markets. Running for over than 100 years, the markets have everything from Aboriginal art and Aussie opals to fresh fruit and coffee beans. There's even a shop which solely sells Barnesy t-shirts — because everybody loves Barnesy. The markets also have a regular busker schedule, so you can shop to the sweet sounds of Perth's up-and-coming musicians.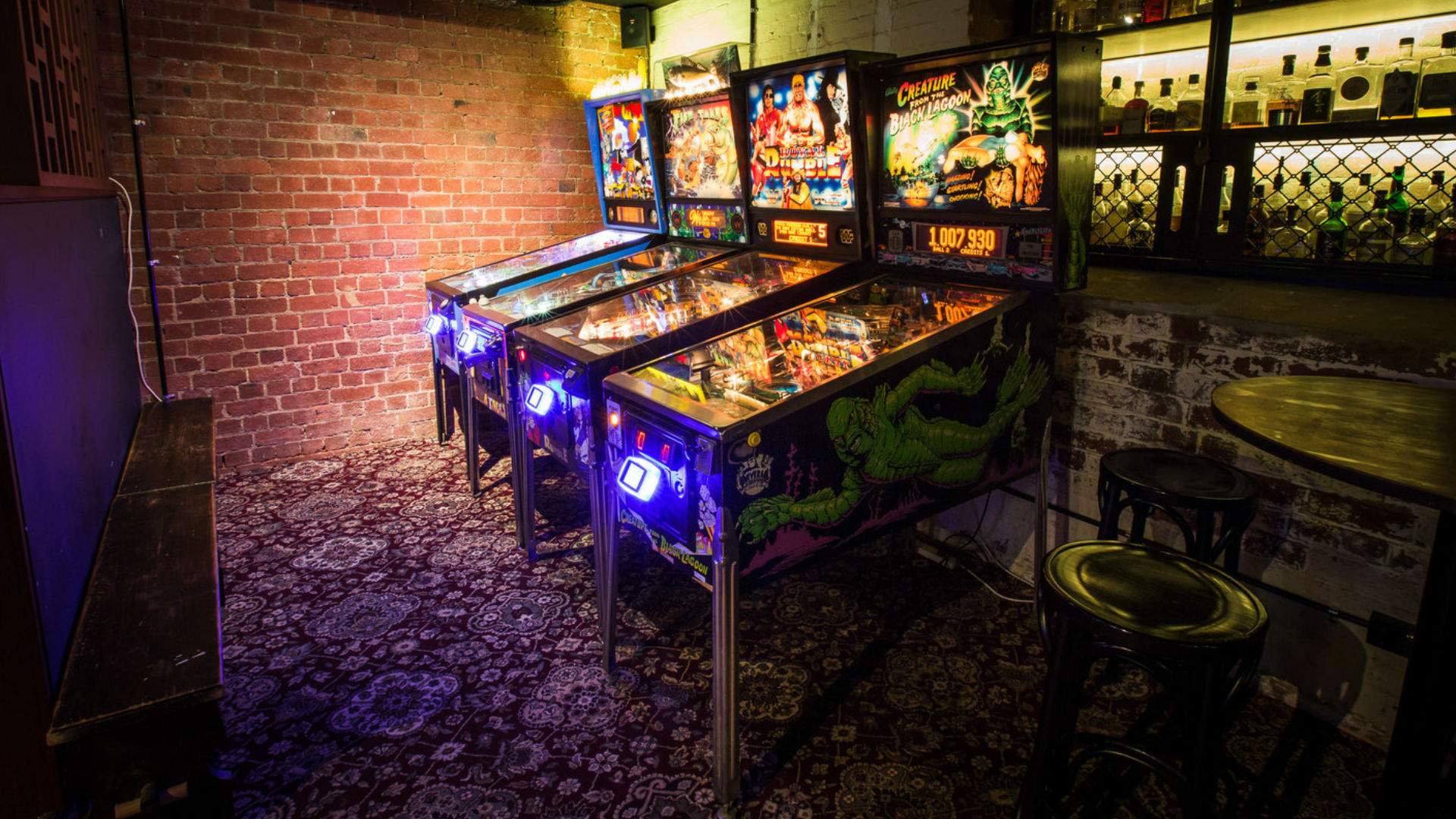 GO GAMING AT PALACE ARCADE, CBD
Arcade bars have been popping up all over the Eastern Seaboard — and now the neon-lit trend has spread to the west. Last September, Perth's first arcade bar opened its doors to the delight of all the kidults in WA. Boasting more than 100 machines from the 70s, 80s and 90s, Palace Arcade is a great place to go if you want to play like a kid for the day. There's nothing quite like getting a good dose of nostalgia along with your beer (or Cheat Mode cocktail). Should hunger strike, Mack Daddy's New York Pizza is available whole and by the slice. The best part? It's only a short, seven-minute stroll — or waddle depending on the pizza slices consumed — back to the hotel.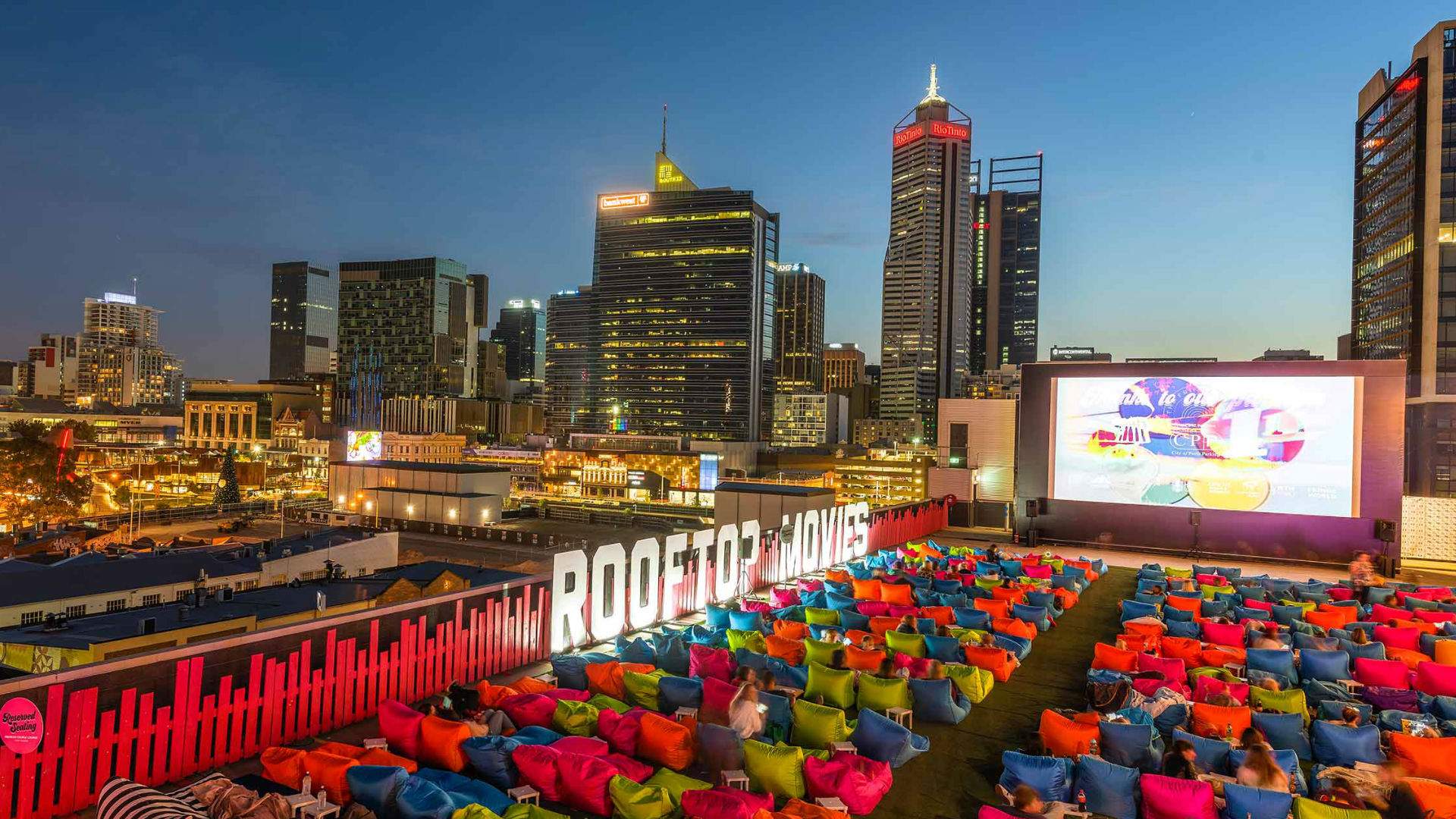 CATCH A FLICK IN THE CLOUDS, NORTHBRIDGE
As if openair cinemas weren't cool enough — this one's on a rooftop, six levels above the city and with panoramic views of the city. Rooftop Movies is open now until March 30, 2019, with a program that places new films, like Bohemian Rhapsody, alongside old gems à la The Parent Trap and Romeo + Juliet. Grab yourself a Pimm's cup from the bar, settle into your comfy beanbag and watch as babyfaced Leo and Claire fall in love by the fish tank to Des'ree.

TOUR THE LITTLE CREATURES BREWERY, FREMANTLE
It'd be remiss to have your visitors come to the West Coast and not have a pint of Little Creatures. The beer was born when a group of mates started brewing in a huge shed (and former crocodile farm) on the water's edge in Freo. Doesn't get more Aussie than that. Touted as the 'Grandfather of Perth's craft breweries', Little Creatures has been slinging beers since 2000 and operates like a well-oiled machine. To gain insight into the inner workings, jump on a brewery tour with a resident 'hop head' and learn about the brewing process, as well as the Little Creatures story. Tours run daily at 12, 1, 2 and 3pm, and cost $20 per person — that includes a guided tasting of the full range of beers.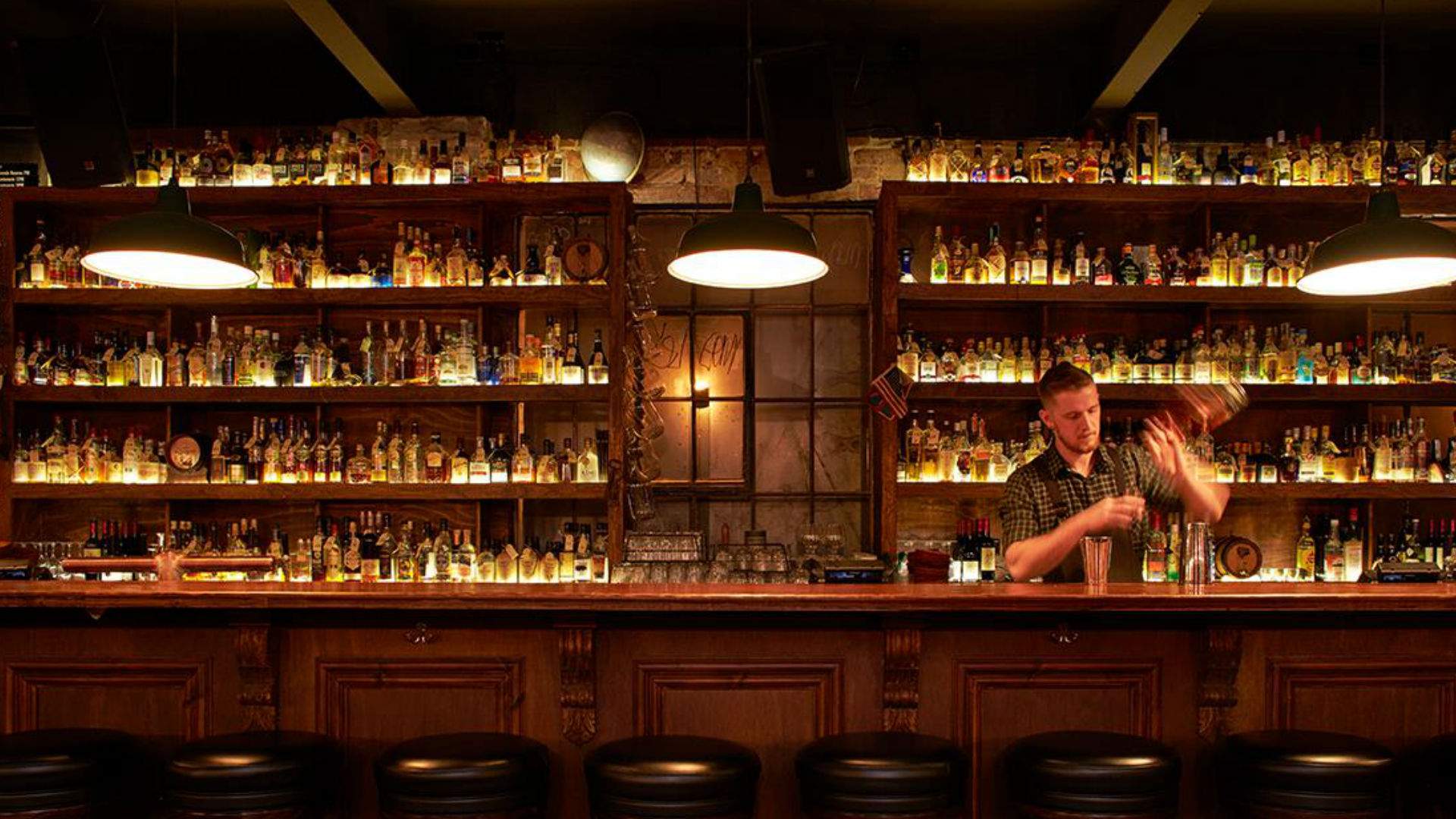 SNEAK INTO SNEAKY TONY'S, NORTHBRIDGE
This elusive little speakeasy can only be accessed with a secret password, 'open sesame' style, which immediately makes you feel as though you're in some kind of prohibition-era gang. The bar's dim lights and moody aesthetic further adds to this 1920s underworld vibe; it's at once thrilling and mysterious. Ready yourself for a throng of punchy cocktails that make use of the bar's colossal rum collection. We suggest ordering the Sour Power, a refreshing blend of Cuban rum and watermelon, or the apple pie mojito. Just make sure to check Sneaky Tony's Facebook page to find out the magic word each Friday and Saturday night. Bottoms up, bootleggers.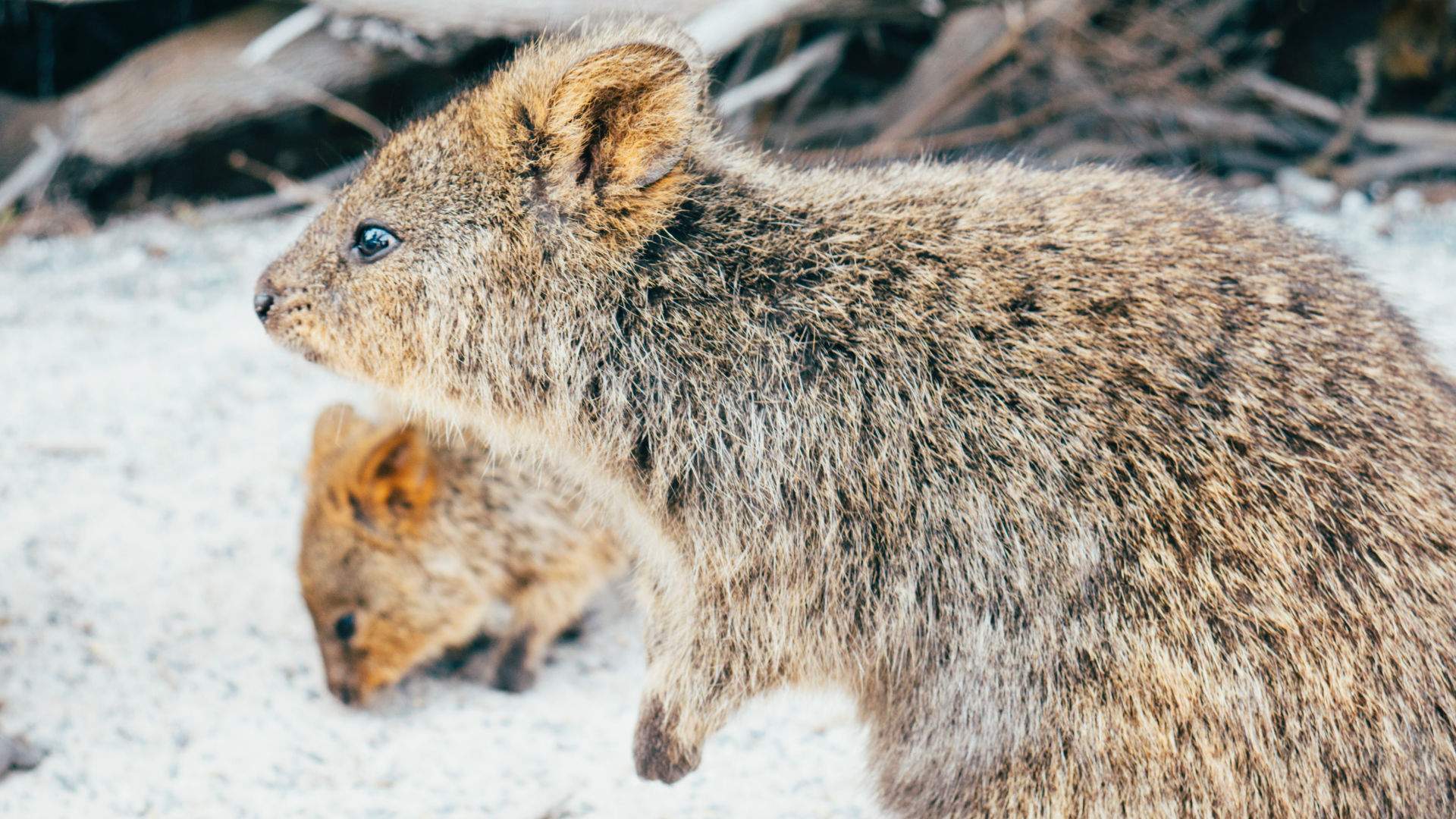 CATCH A FERRY AND HANG WITH THE QUOKKAS, ROTTNEST ISLAND
Just look at that little guy, do we really need to convince you? Jump on a ferry to Rottnest Island and visit the world's largest population of quokkas. There are thousands of them and, best of all, they're not camera shy. (Get ready for some seriously cute quokka selfies — these guys even smile for you.) Beyond the little brown floofs, you can enjoy the pristine, natural wonderland that's ripe for exploration. Go for a surf at one of the stunning white-sand beaches or explore 'Rotto' by foot via one of the scenic hikes.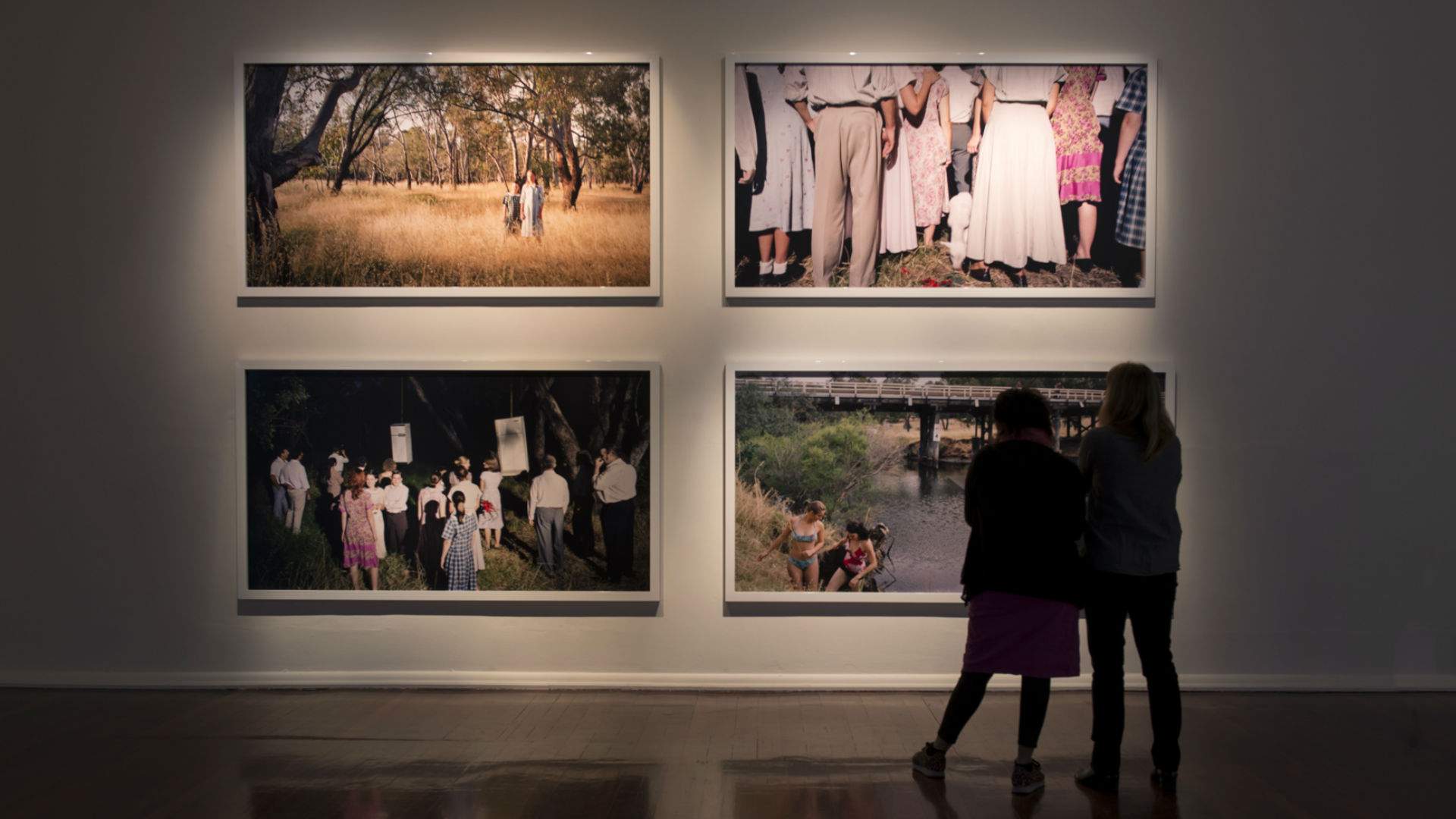 GET YOUR AUSSIE MODERN ART FIX AT PICA, CBD
WA has a spate of great galleries — big and small — but to see some truly progressive work, head to the Perth Institute of Contemporary Arts. Housed in a picturesque heritage building, smack bang in the middle of town, PICA has become a focal point for those keen to experience the very best Australian contemporary art. The program extends beyond visual arts to also incorporate performing and hybrid arts. Since it's free entry and right in the centre of town, it's a prime no-fuss activity to tackle when you and your guests need some downtime.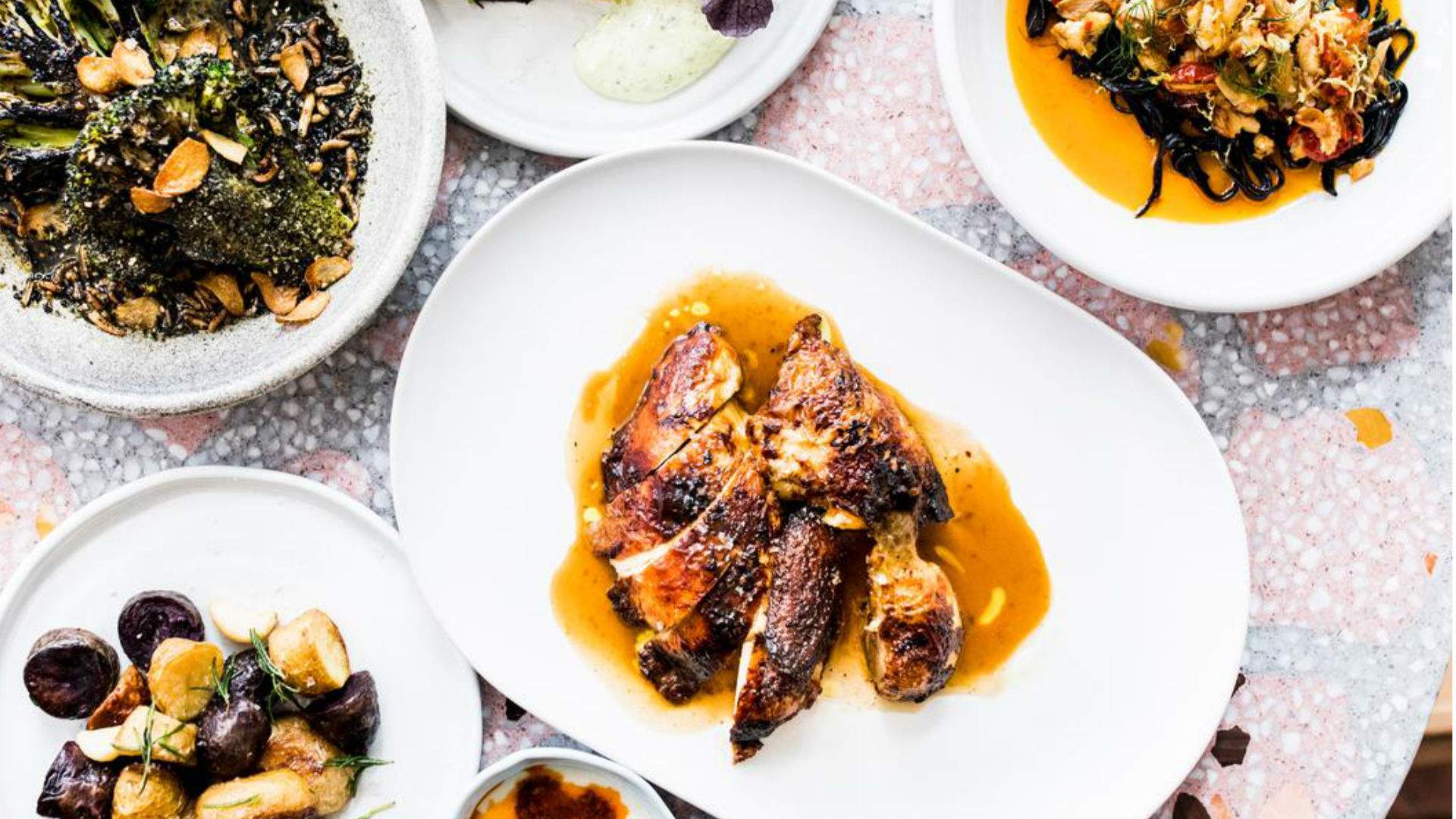 ROTISSERIE CHICKEN AT TINY'S, CBD
Perth's food and wine scene has gone into overdrive, with a spate of new venues bursting onto the city streets. And one of the best newcomers has to be Tiny's. Headed up by hospo heavyweights Paul Aron and Michael Forde — the brains behind Mary Street Bakery, Greenhouse, El Publico and Ace Pizza — the multifaceted venue features a restaurant, specialty bottle shop and bar. So, Tiny's is actually rather big. Head along for dinner and opt for the banquet ($54 per person) to sample some top-notch rotisserie meats. The chook, which takes two days to prepare and cook, is served with nduja bread sauce and potatoes roasted in chicken drippings — and it's by far the standout.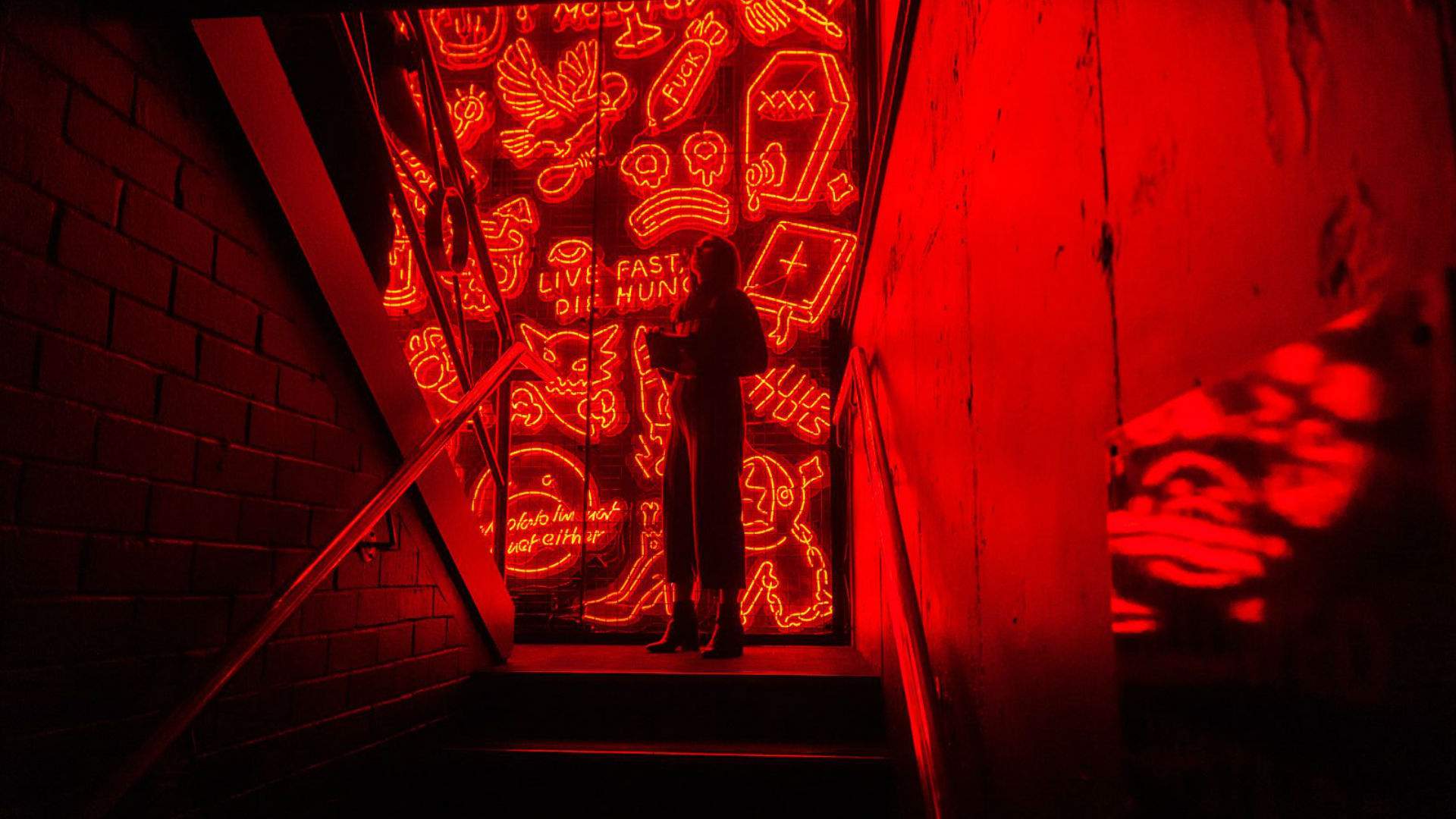 GO FOR A LATE-NIGHT BOOGIE AT LUCY'S LOVE SHACK, CBD
The folks behind Jack Rabbit Slims opened this venue last September, and it's already won the hearts of late-night revellers. Lucy's is a bona fide party spot, with a generous daily happy hour, late-night pizza, live music and karaoke. The drinks menu is packed with a whole heap of beer, a few decent wines and a collection of reasonably priced cocktails (from $13). There's even Lucy's take on a Long Island iced tea available on tap.

Spend your weekend exploring some of the very best things around Perth with your out-of-towners, and when they (or you) need a place to recoup, look to QT Perth as a home away from home.
Published on January 04, 2019 by Rachel Cormack