Twenty of the Most Enchanting Stays You Can Book in Tasmania
Book one — or a few — of these cabins, suites and lodges as you plan a trip around the Apple Isle.
With international travel grounded for the foreseeable future, there's no time like the present to explore your own backyard. However, just because Tokyo and Paris are off limits, that doesn't mean you can't get off the mainland. Tasmania's mountain ranges, white sand beaches, lush wineries and fresh farmer's markets are all ripe for exploring — and with the car ferry currently offering free trips, there's little stopping you dipping down to our southern-most state.
Plus, we've done the hard work for you and pulled together 20 of the most stunning stays scattered around the island. Find your ideal getaway nestled among the trees or backing onto a beach, pack the car and head down for a blissful retreat from your day-to-day routine.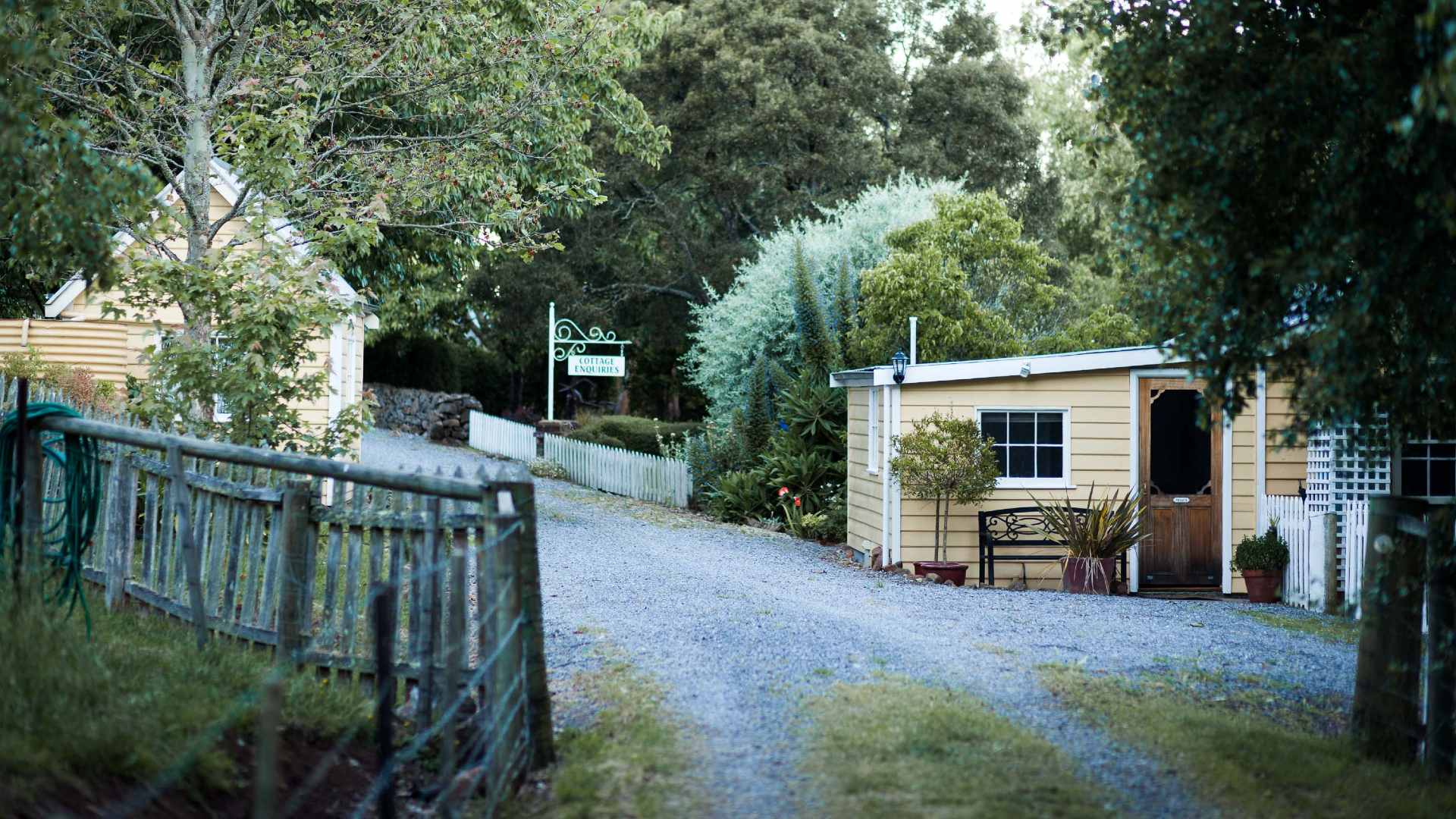 This beautifully restored 1800s farm cottage provides cosy comfort among the Tasmanian mountain ranges. Relax in a super-scenic countryside setting and stare out at the rolling hills — including while enjoying your complimentary breakfast.
How much? $170 a night, sleeps two.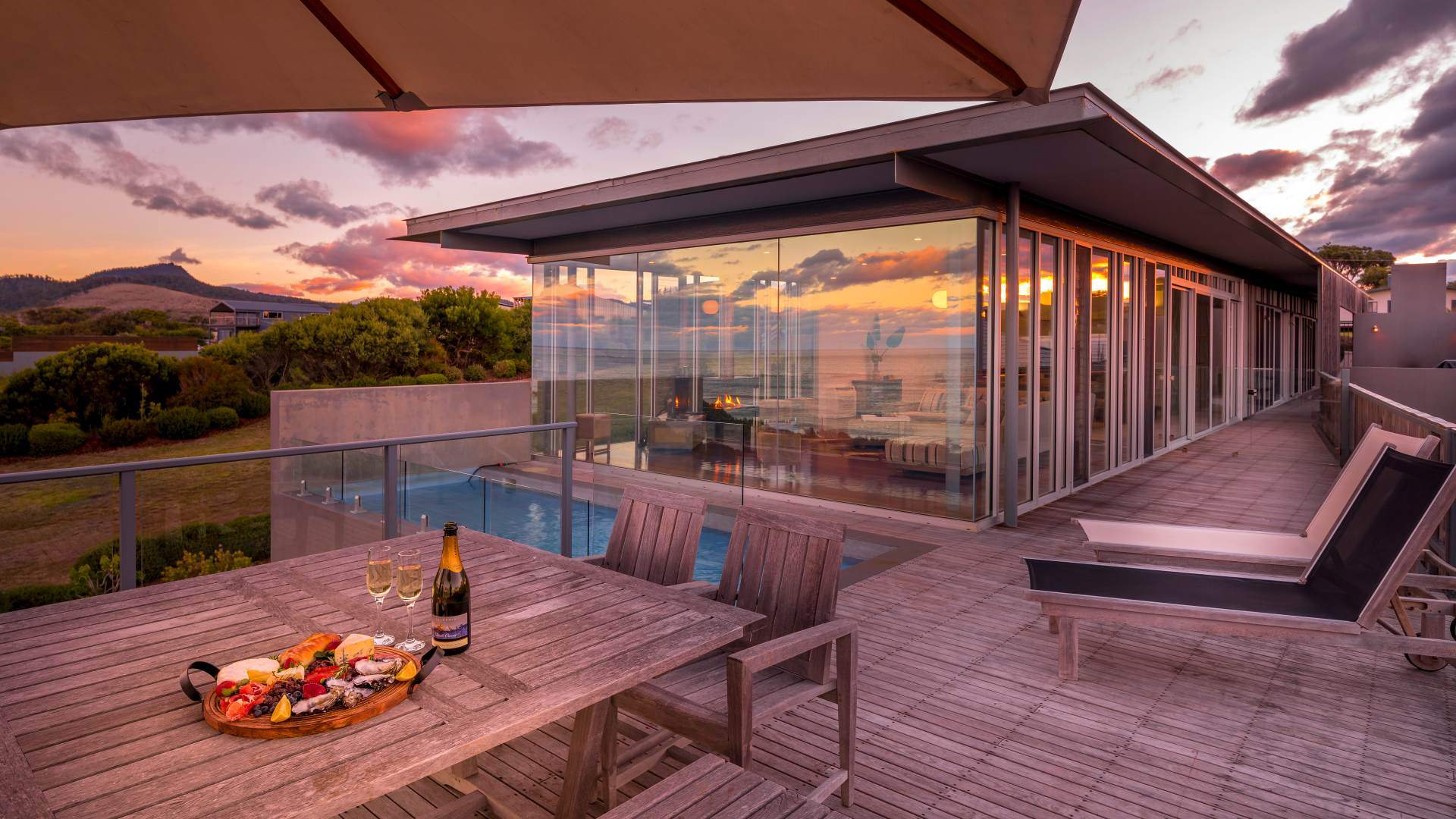 Travelling in a bigger group? Don't shy away from a hefty price tag? This four-bedroom oceanfront retreat is fitted with a heated pool, an outdoor fire pit and floor-to-ceiling windows providing stunning uninterrupted ocean views. If you're lucky, you may even catch sight of a whale or dolphin from your living room.
How much? $1000 a night, sleeps eight.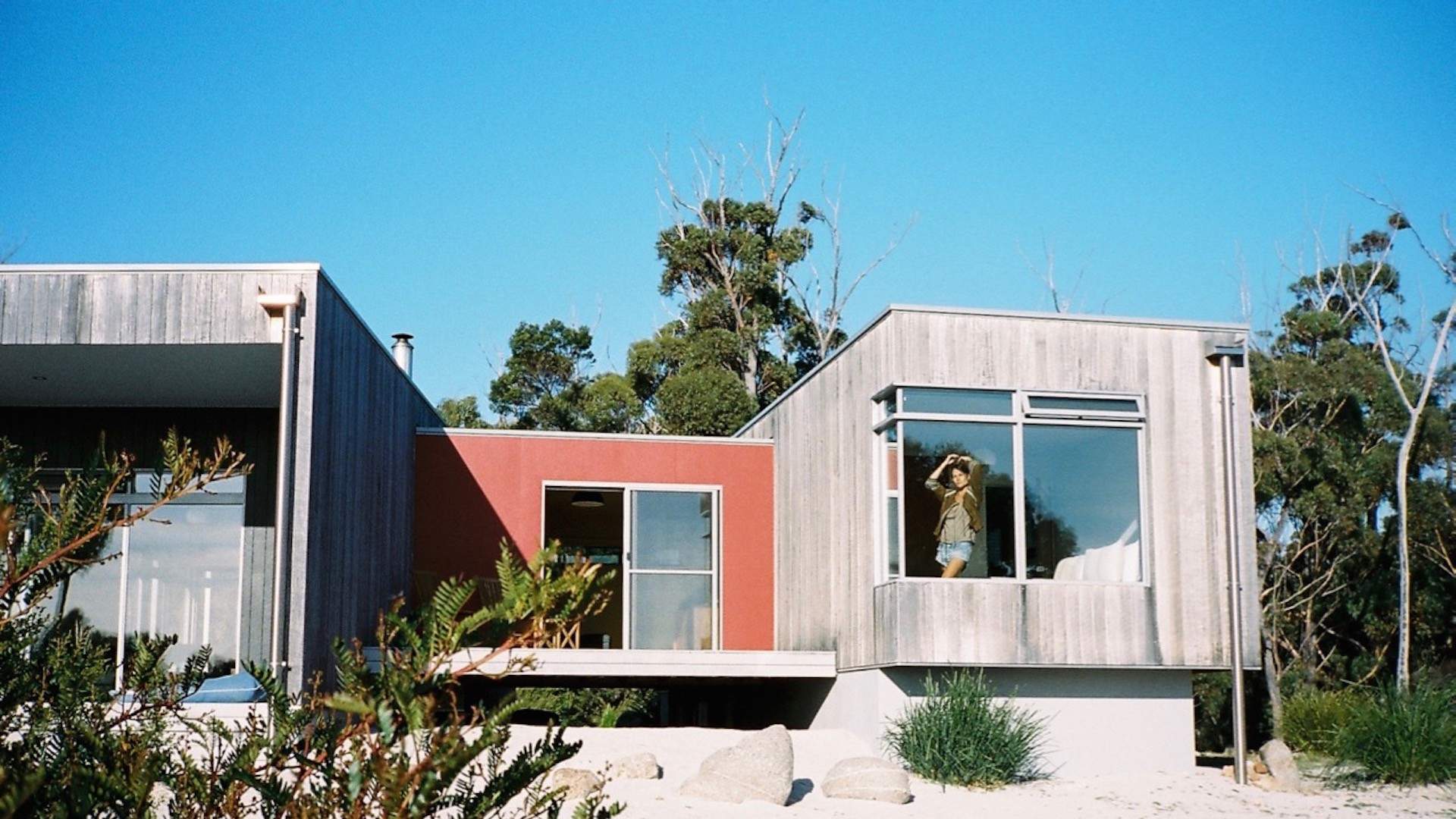 Run on solar energy and built from Tasmanian materials, Aplite House is an eco-friendly stay on the far east coast of Tasmania, just north of Swansea. Decorated with pieces from local artists and sitting on a 200-acre property within the Freycinet National Park, this is a uniquely Tasmanian stay.
How much? $525 a night, sleeps five.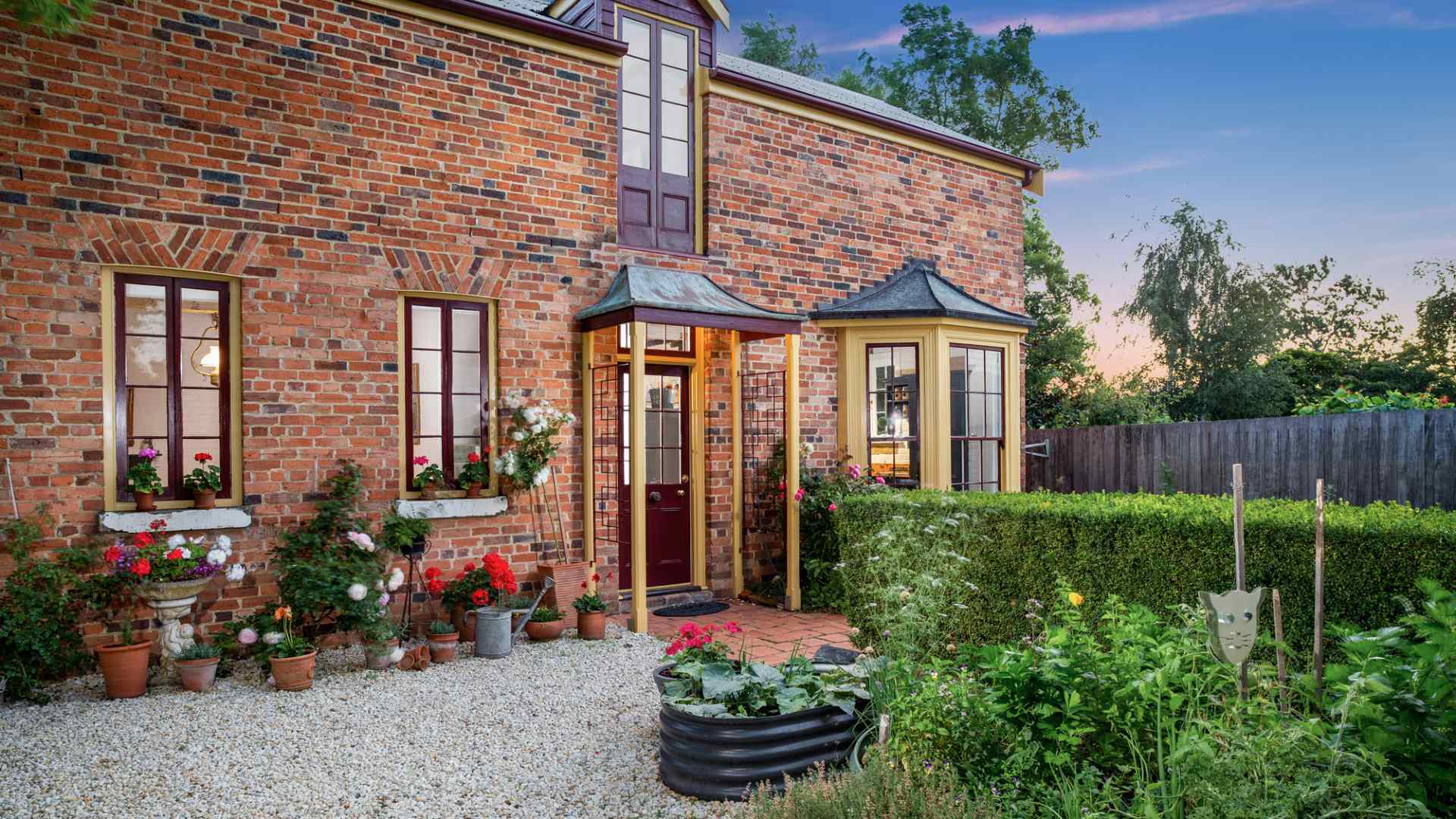 This recently renovated cottage is full of homely charm. It sits 20 minutes from Launceston, so holidaymakers can bask in the rural country feel of the town while still being a stone's throw from one of Tassie's most exciting cities.
How much? $136 a night, sleeps four.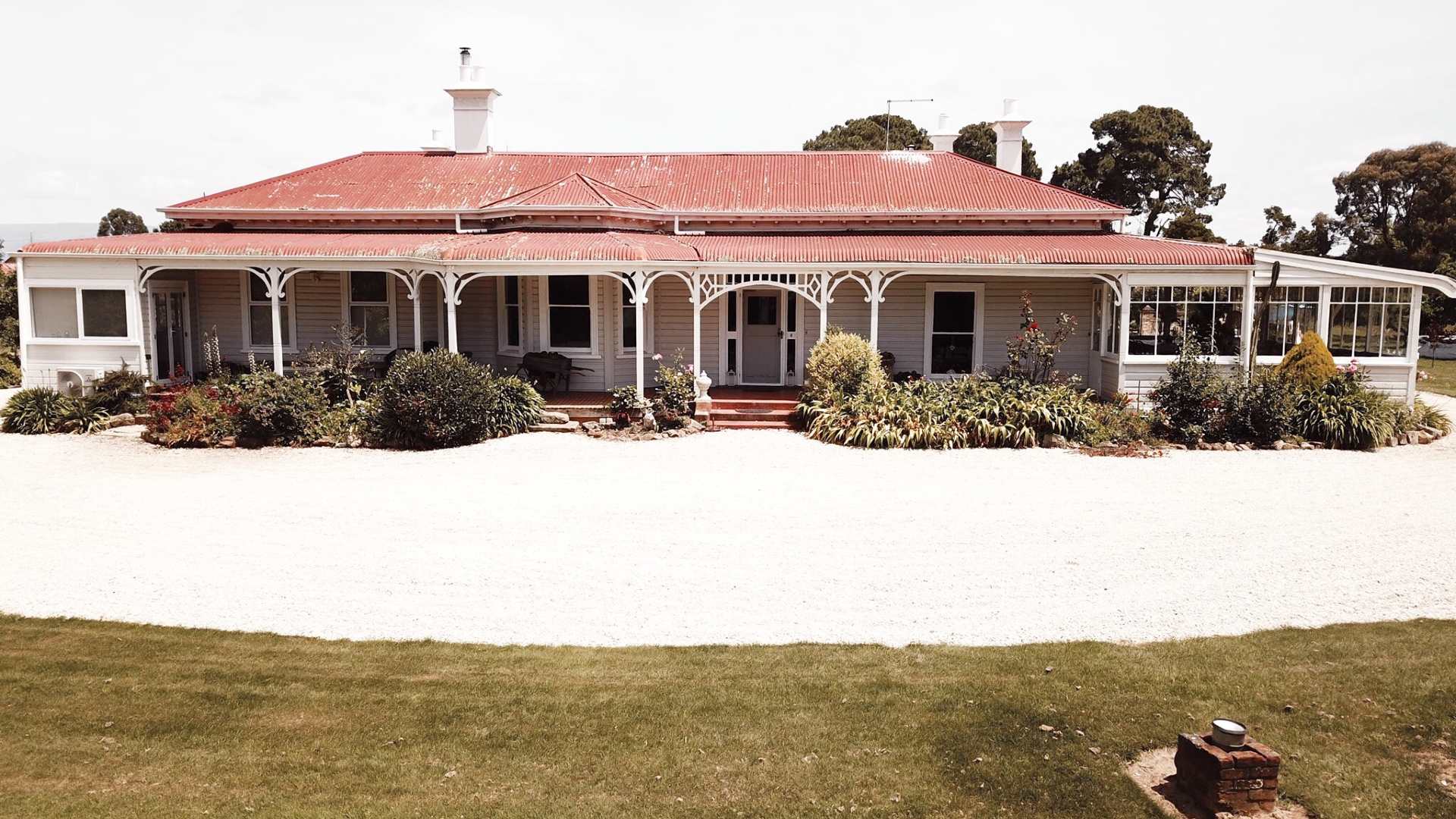 Dating back to the 1800s, this history-rich estate is situated within the town of Longford. Find yourself among farm animals, far-reaching greenery and uninterrupted views of the Great Western Tiers. Make sure to pack your racquets as the estate comes equipped with a tennis court.
How much? $220 a night, sleeps four.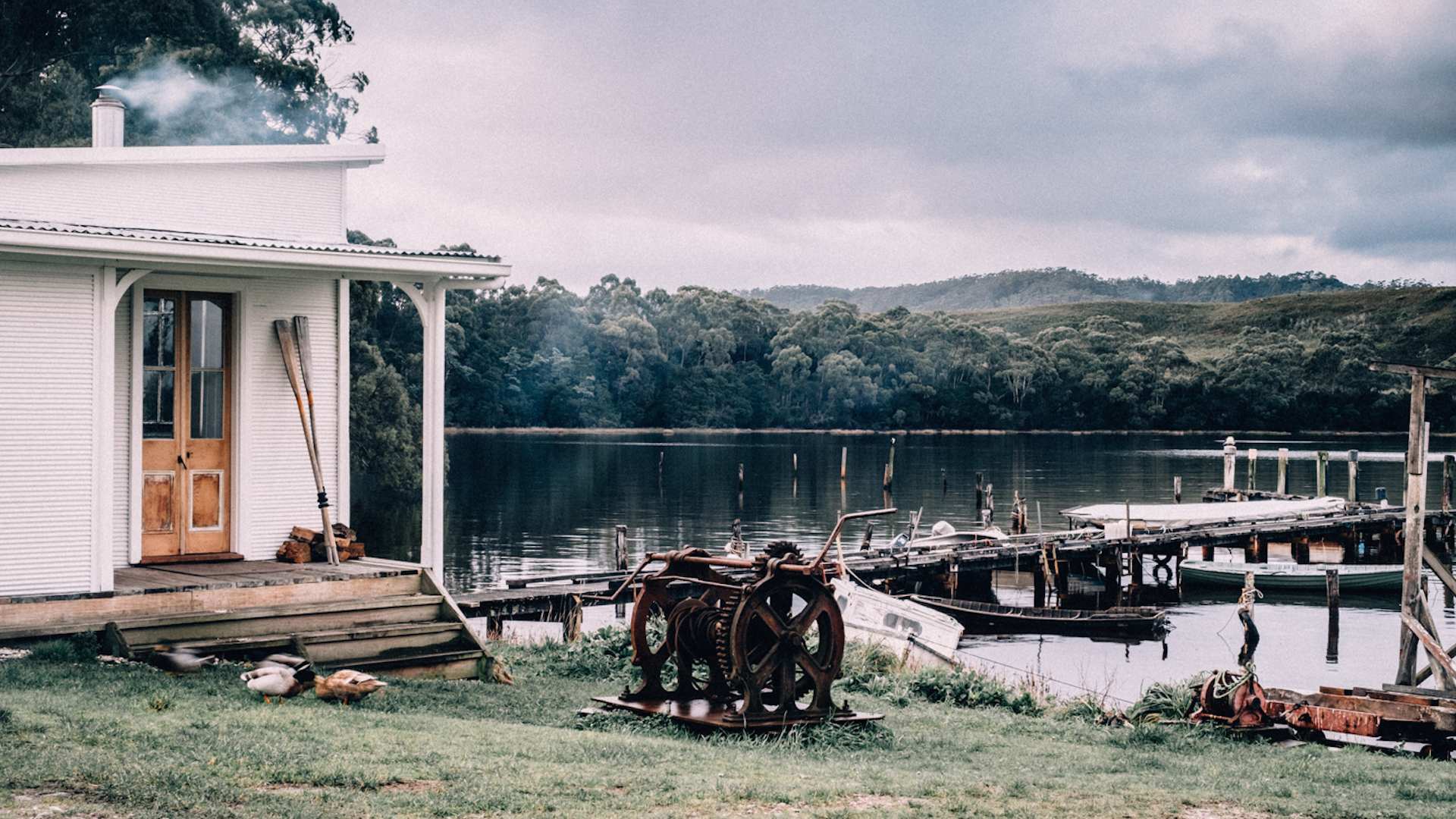 Sip coffee or mulled wine on the pier at this ultra-quaint waterfront property. Its remote location and minimalist aesthetic pairs well with the misty Tasmania atmosphere — and makes it perfect for a secluded getaway.
How much? $411 a night, sleeps two.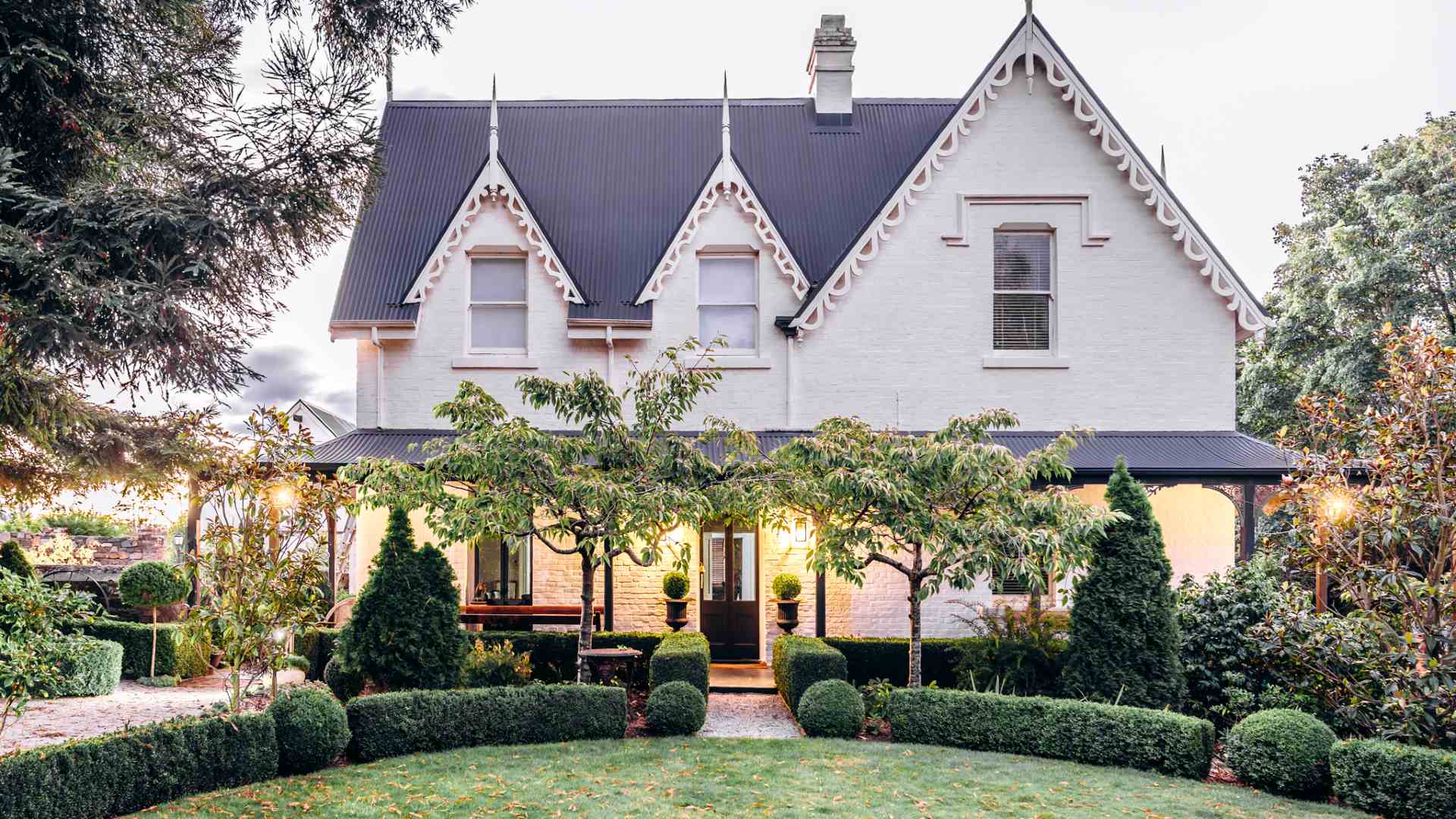 Find the best of everything Tassie has to offer at this Launceston lodge. You'll be surrounded by a lush garden, and also just a short drive from some of the island's best rivers and reserves while still central to the city. Picnic along the River Tamar, hit up the Queen Victoria Museum and relax beside the property's sequoias — all in one day.
How much? $247 a night, sleeps two.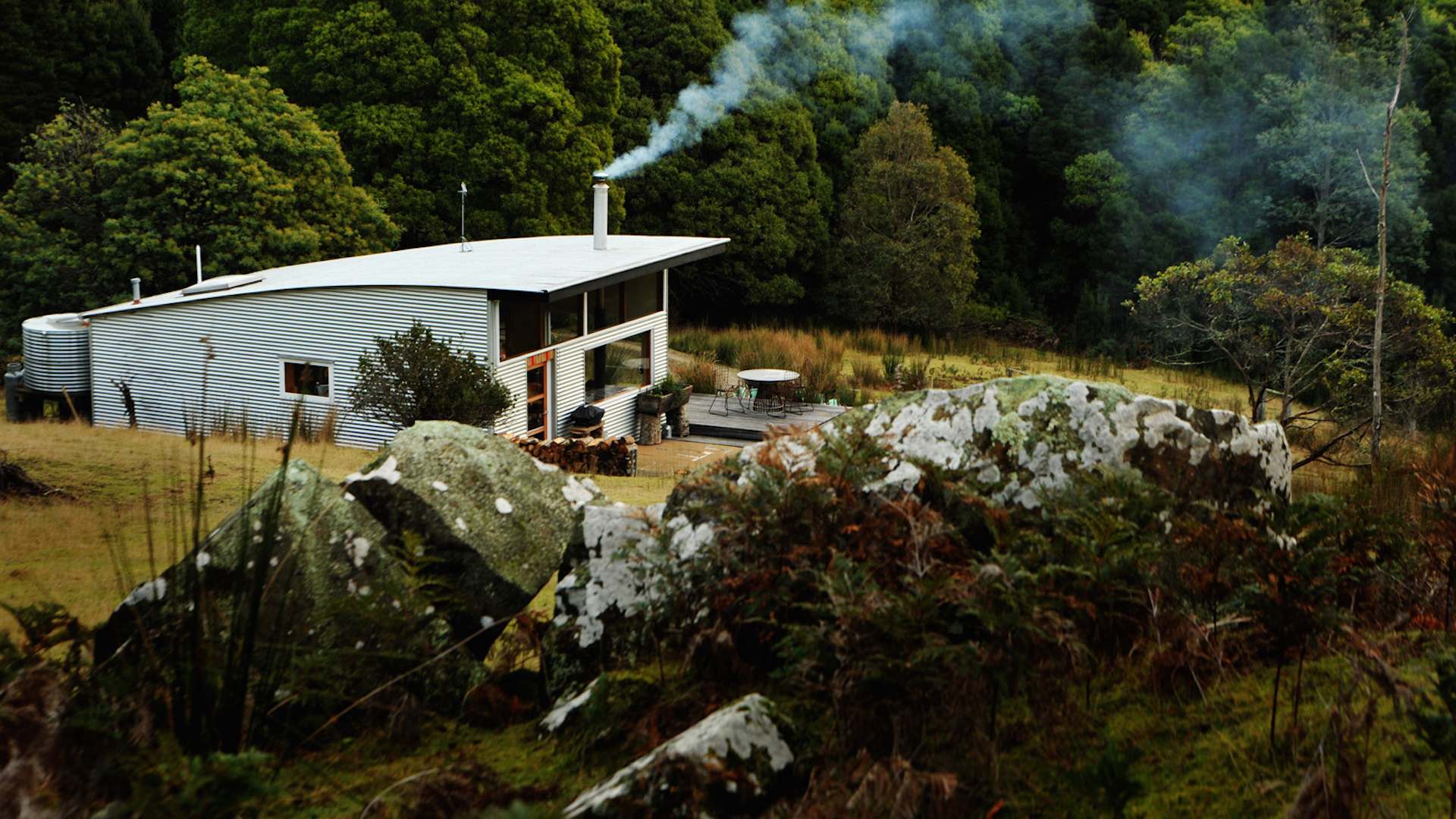 This one-bedroom eco-friendly lodge on the slopes of Mount Arthur comes with everything you need to unwind and enjoy your holiday. It comes fit with an outdoor bathtub, organic breakfast items, Tassie wines, a wood fire place, a library and a record player with records, so you may find yourself too comfortable to take on the scenic hikes and bushwalks surrounding the property.
How much? $250 a night, sleeps two.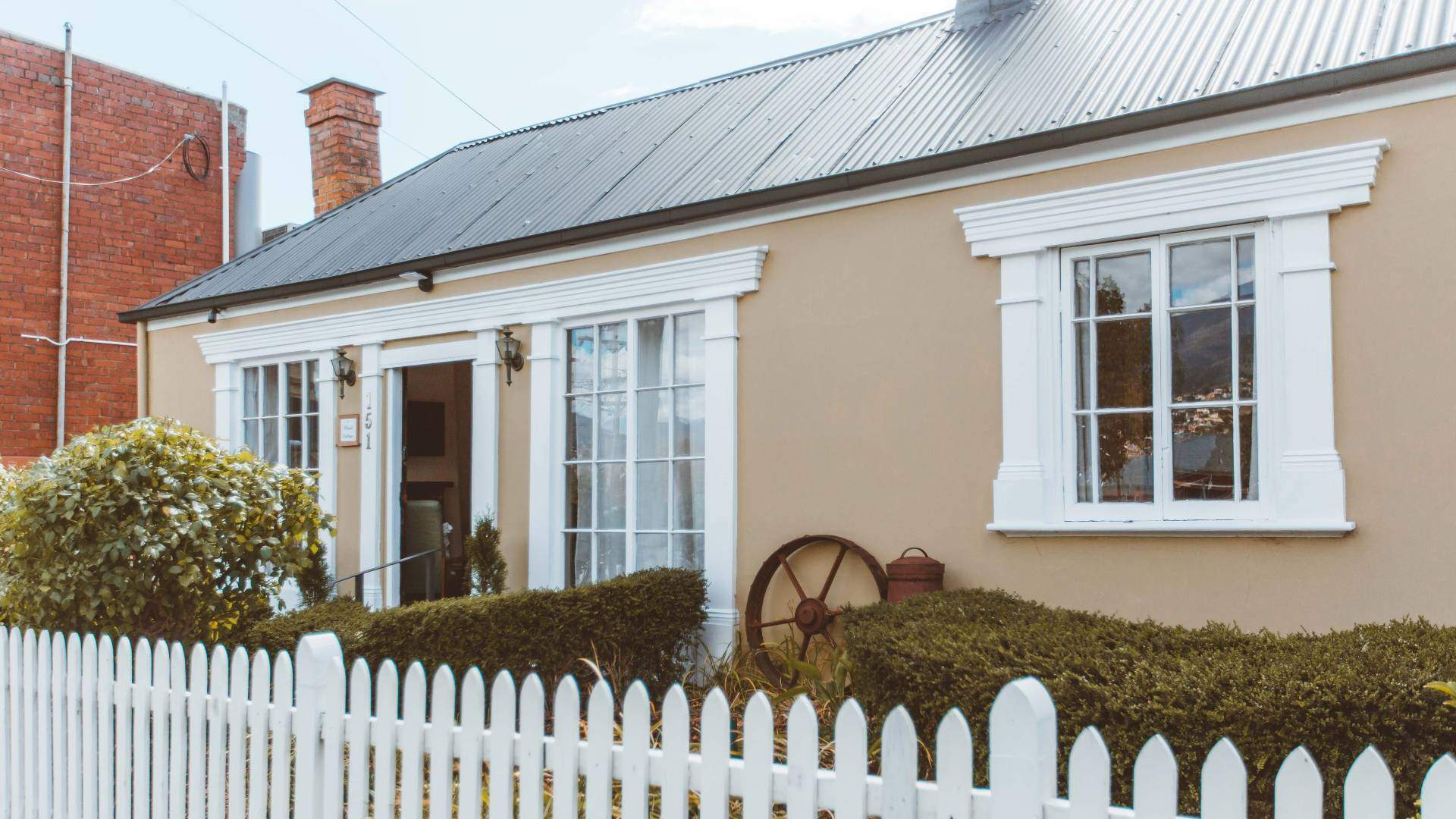 Inject some history into your trip to Hobart by staying in the former base of the Tasmanian Watch and Clock Company. This refurbished 1832 building sits across from a bakery, and is also a short distance from both MONA and the River Derwent.
How much? $129 a night, sleeps two.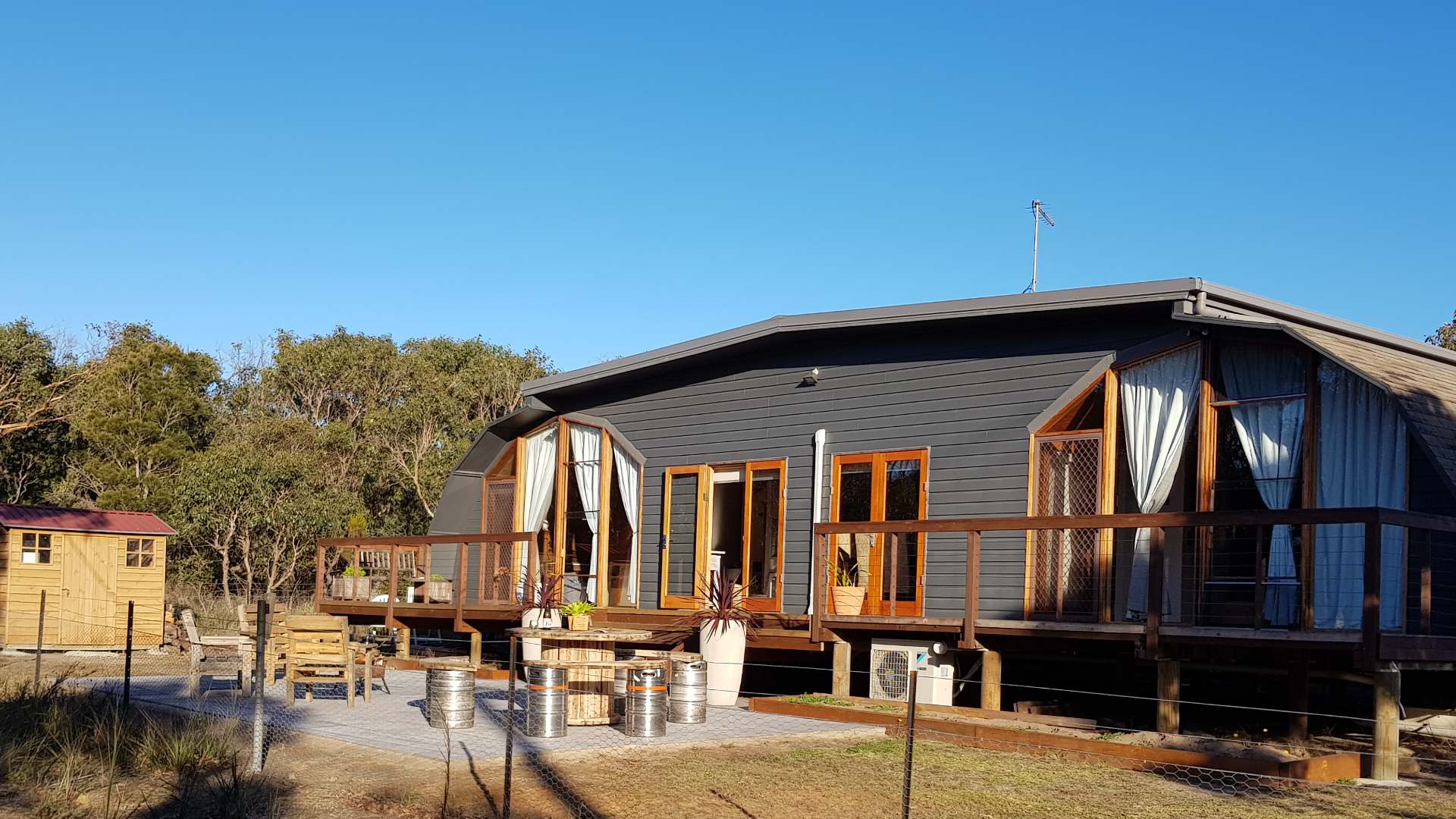 This rustic cabin combines the best of the beach and the bush. Listen to the sound of the waves from the deck while surrounded by native Australian tress.
How much? $164 a night, sleeps five.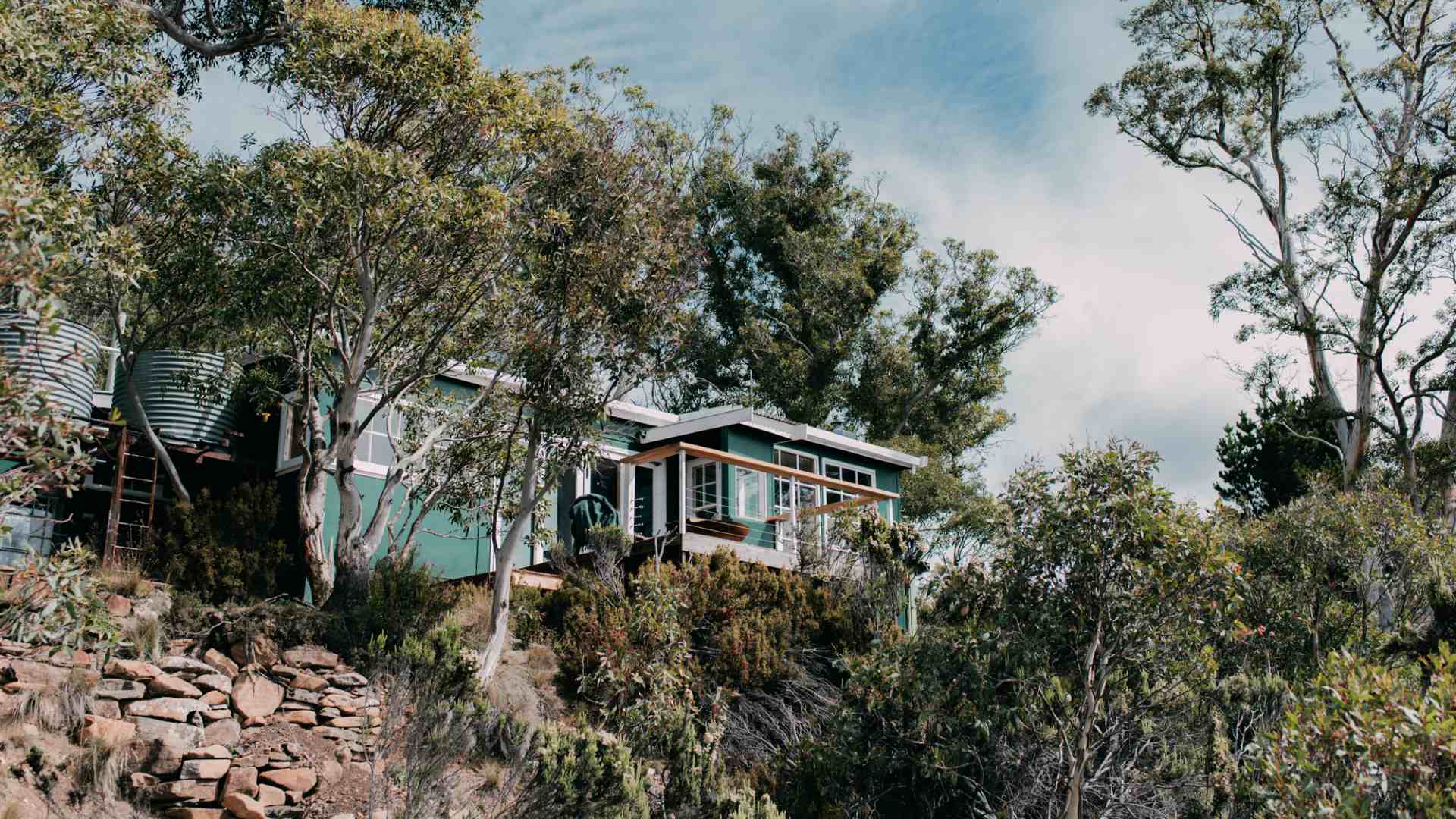 You'll be hard-pressed to find a better-located stay in all of Australia than this cabin, which is hidden among the trees, looks out onto The Great Lake and is surrounded by superb wineries. Pack for the cold though, as it's know to snow down here.
How much? $194 a night, sleeps two.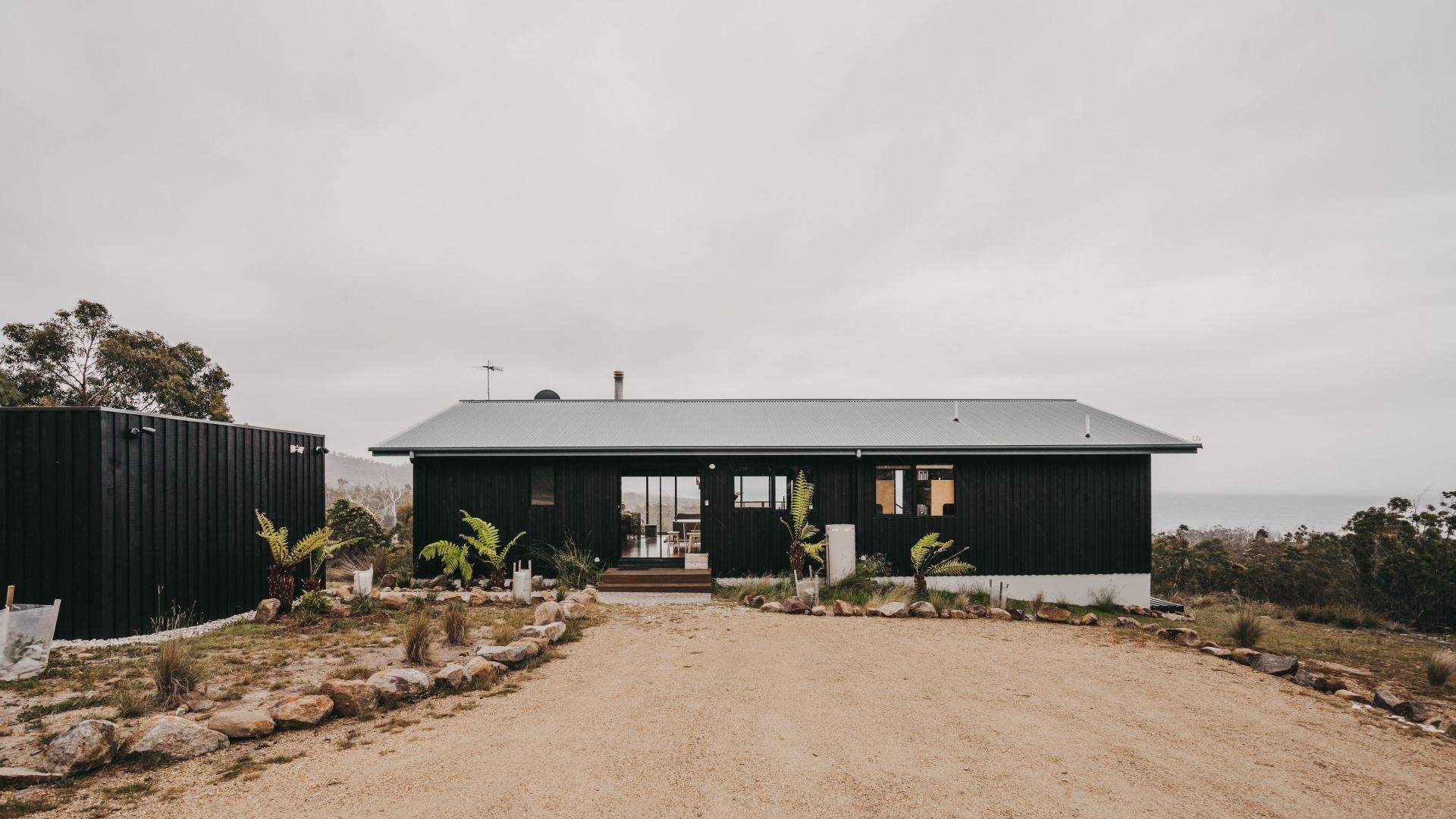 This three-bedroom bushland property is an ideal stay for bigger groups looking to get away. It comes with stunning water views, a fire pit and an affordable price tag.
How much? $220 a night, sleeps eight.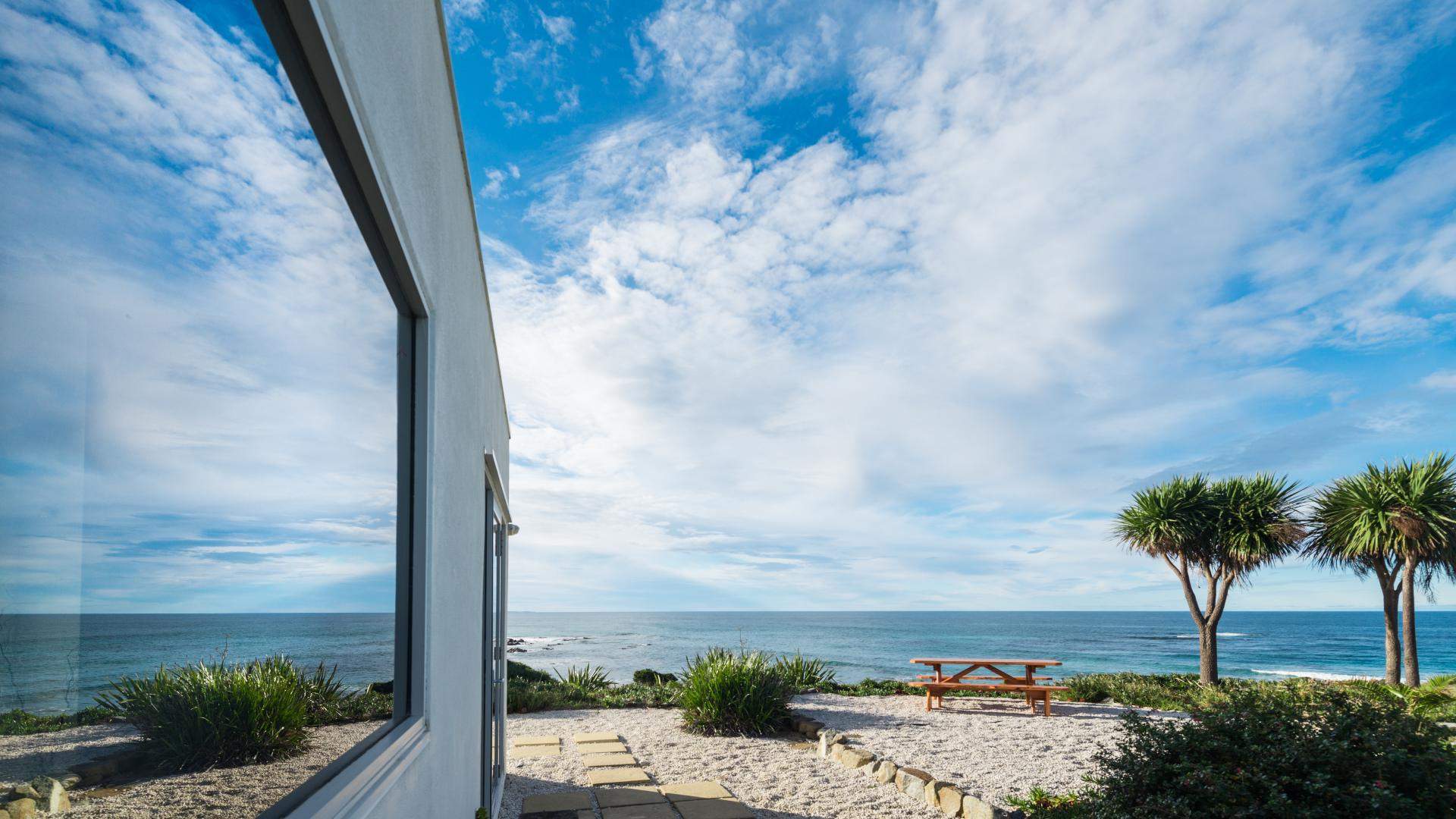 Situated just 50 metres from the ocean, this villa is perfect for a romantic couples retreat. Breathe in the sea air as you enjoy breakfast from the property's bench, then relax in the deep bathtub or take a leisurely stroll along the beach.
How much? $313 a night, sleeps three.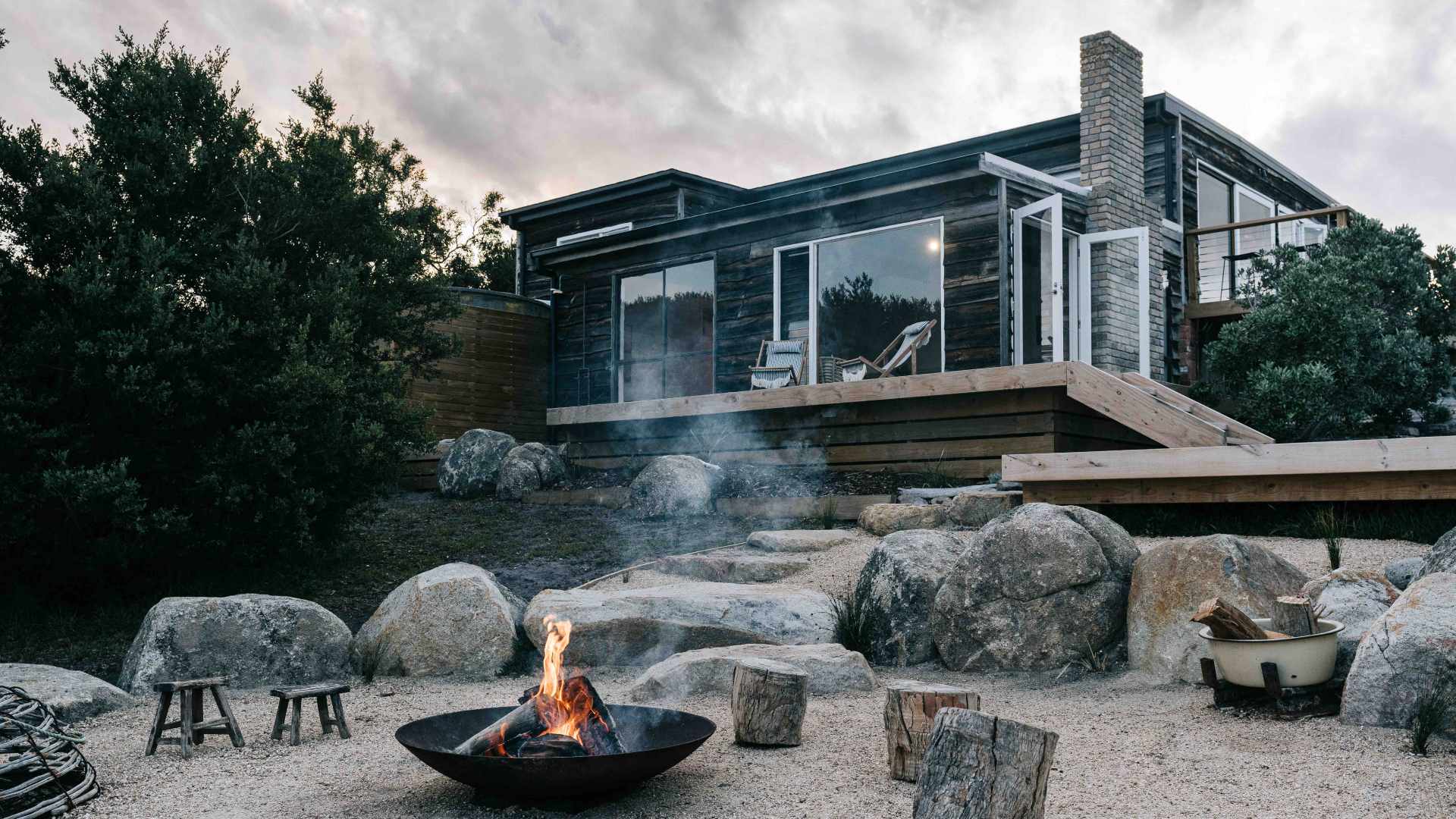 Originally built by a local fisherman in the 80s, this oceanfront house has been transformed into a comfort-first stay in Tasmania's northeast. It's all here: panoramic ocean views, indoor and outdoor fireplaces, an outdoor bathtub, and a range of beautiful local beaches and hikes.
How much? $458 a night, sleeps four.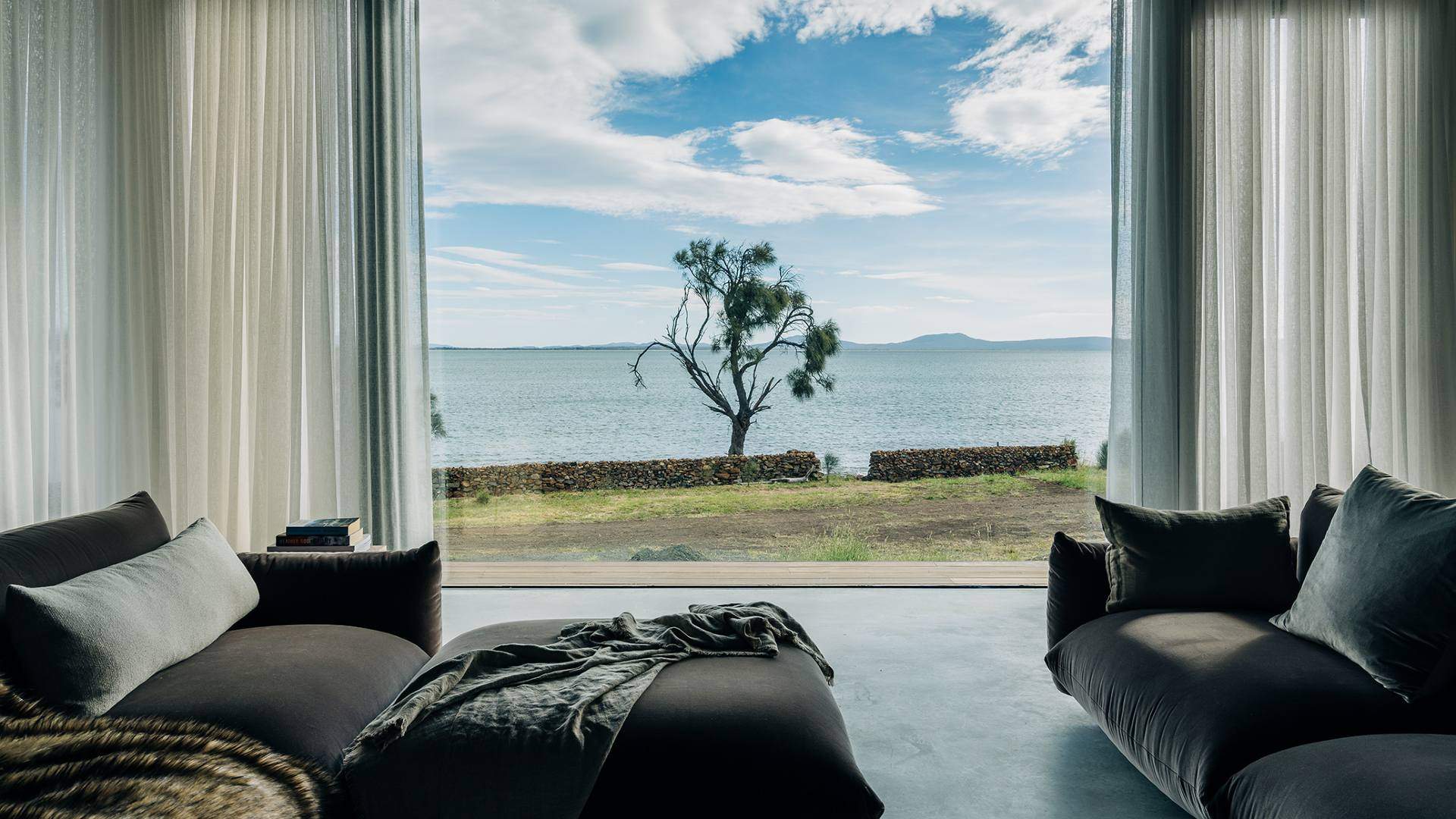 This recently completed beach house looks out onto Great Oyster Bay. The all-encompassing windows open onto the bay and provide a light-filled living space.
How much? $600 a night, sleeps six.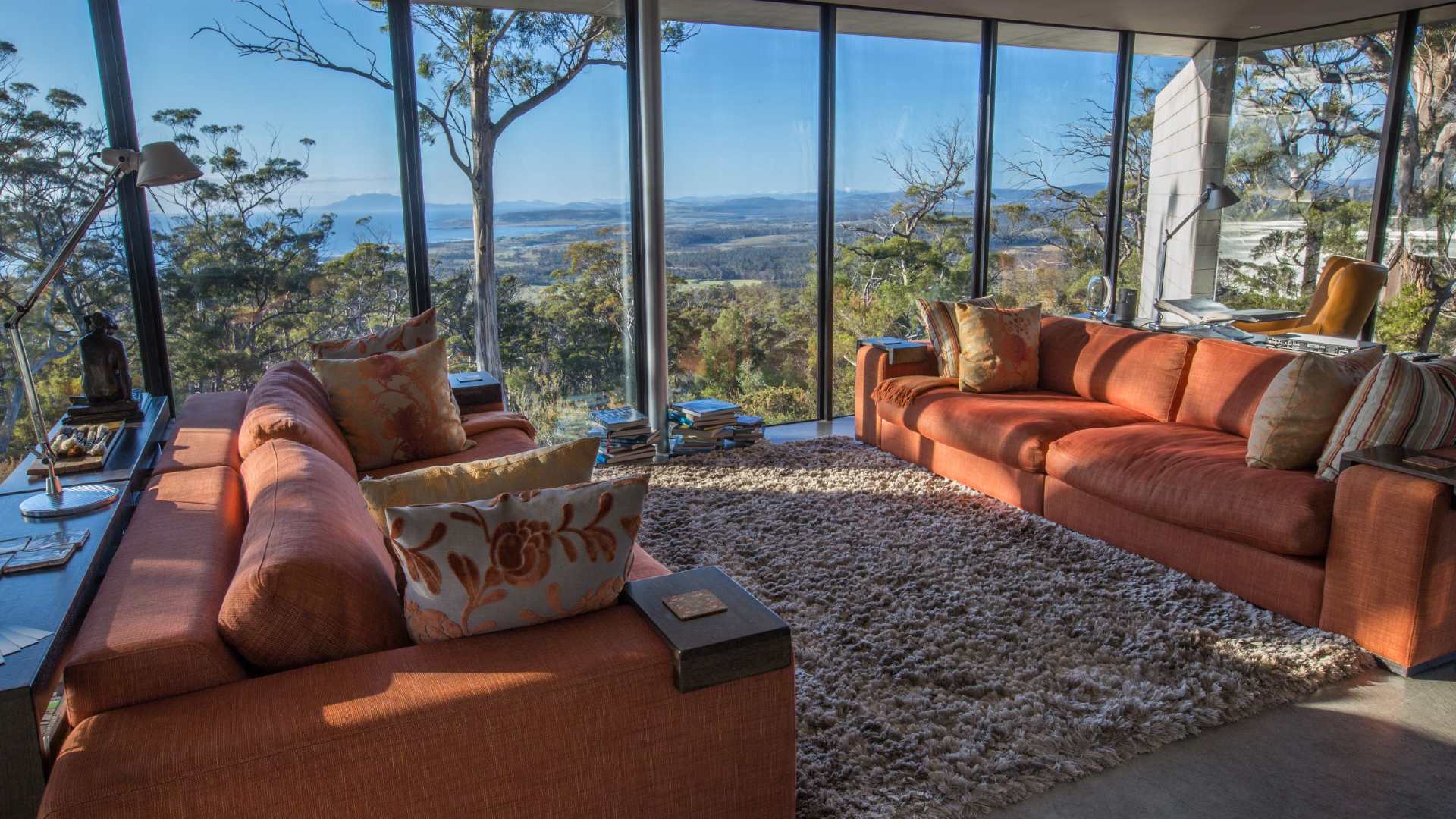 The view says it all at this elevated couples paradise. Thanks to a unique design, the kitchen sits in the middle of a sprawling living room and bedroom, with the space surrounded by floor-to-ceiling windows that provide gorgeous views from every spot in the house.
How much? $529 a night, sleeps two.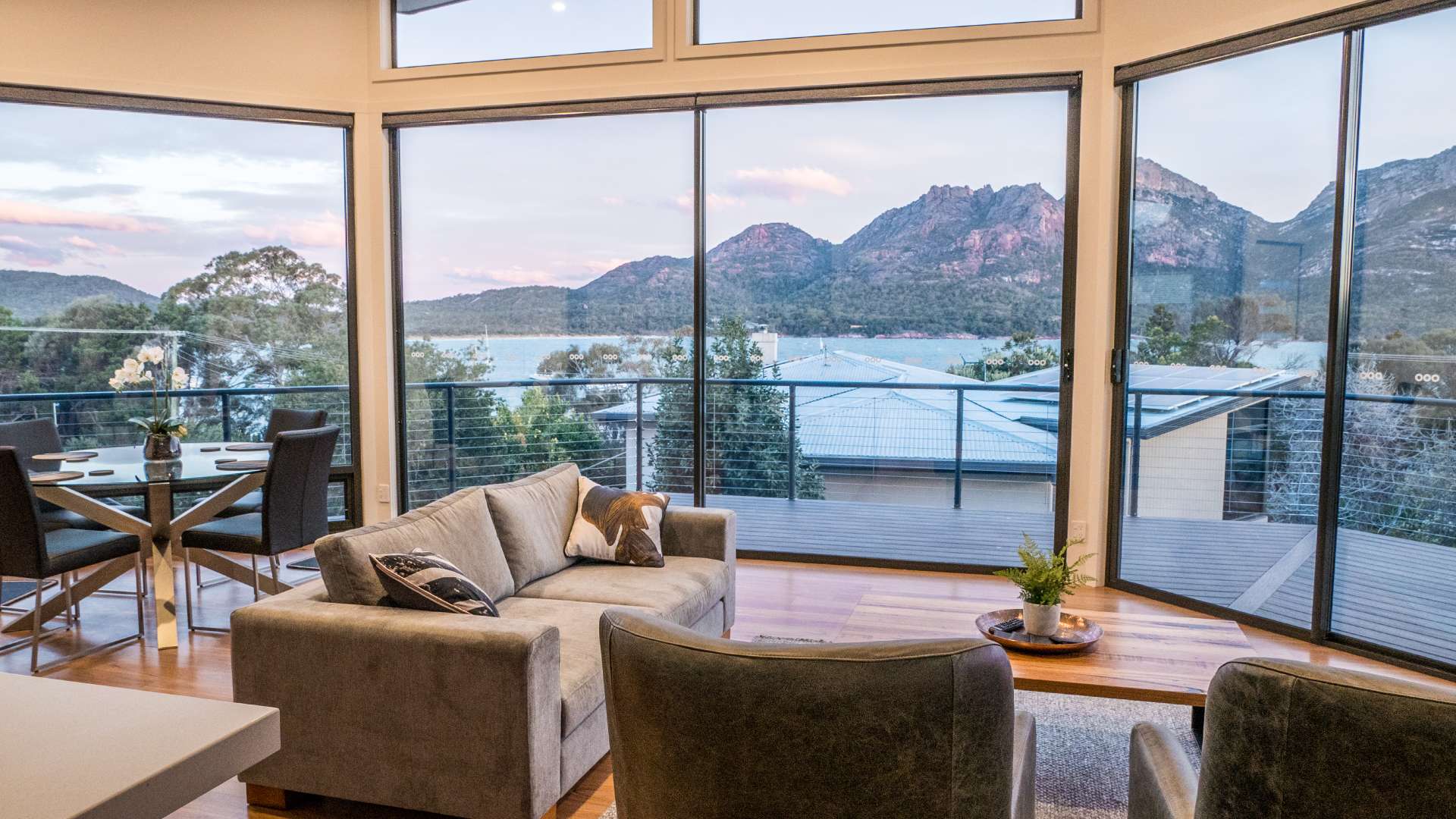 At this sleek east Tassie stay, you can gaze upon the mountains surrounding Coles Bay from the comfort of your bed each morning — then hit the water via the local kayak hire.
How much? $540 a night, sleeps four.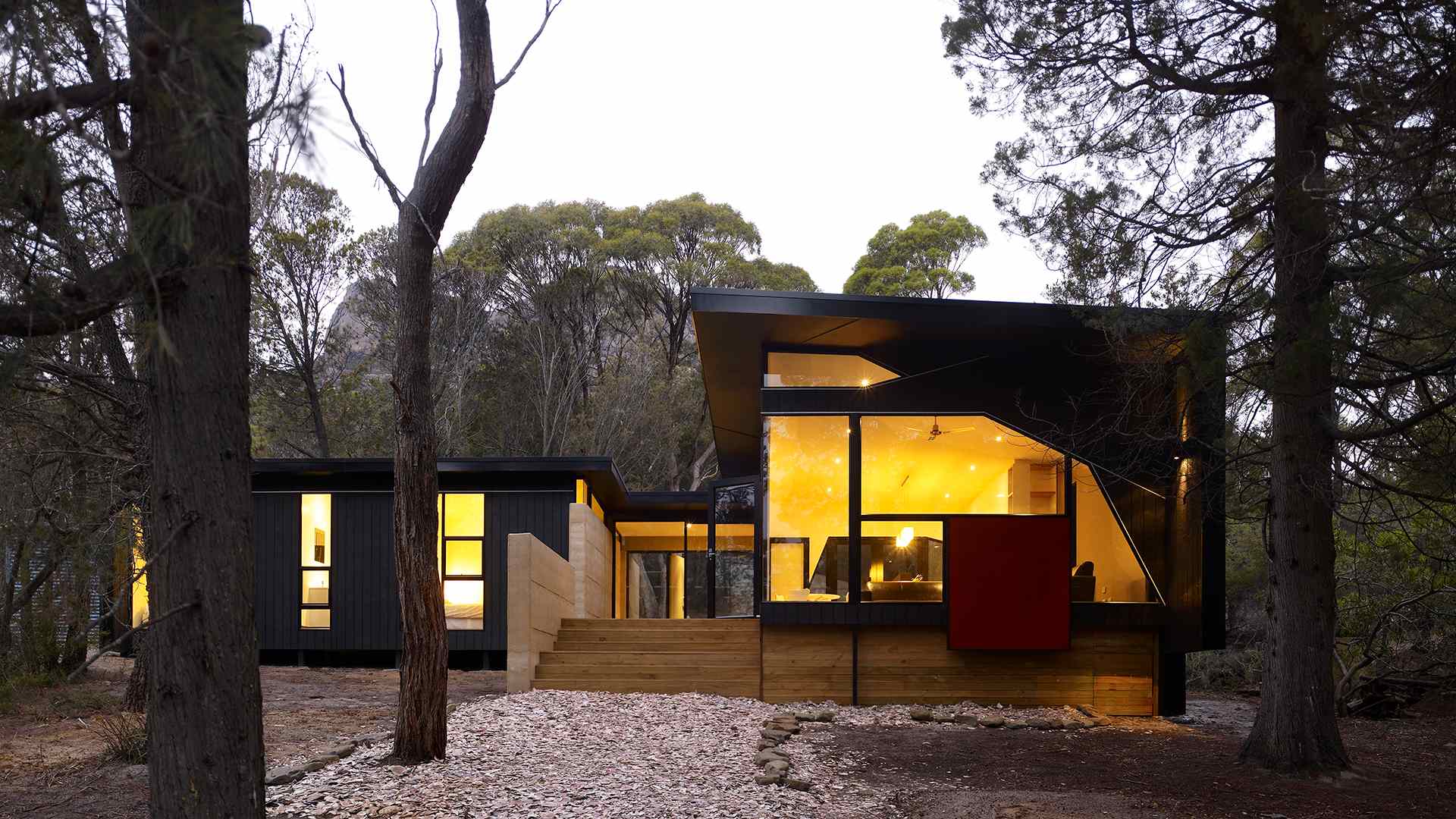 Find this architectural beauty hidden amongst Freycinet National Park, just a short walk from Wineglass Bay. Escape the city to live among the trees with all the comforts of home.
How much? $420 a night, sleeps four.

This environmentally friendly one-bedroom pod sits at the foothills of Mount Wellington, just 20 minutes drive from Hobart. Its simplicity — and its spot among nature — make it an ideal place to relax on a trip to the island's capital.
How much? $145 a night, sleeps two.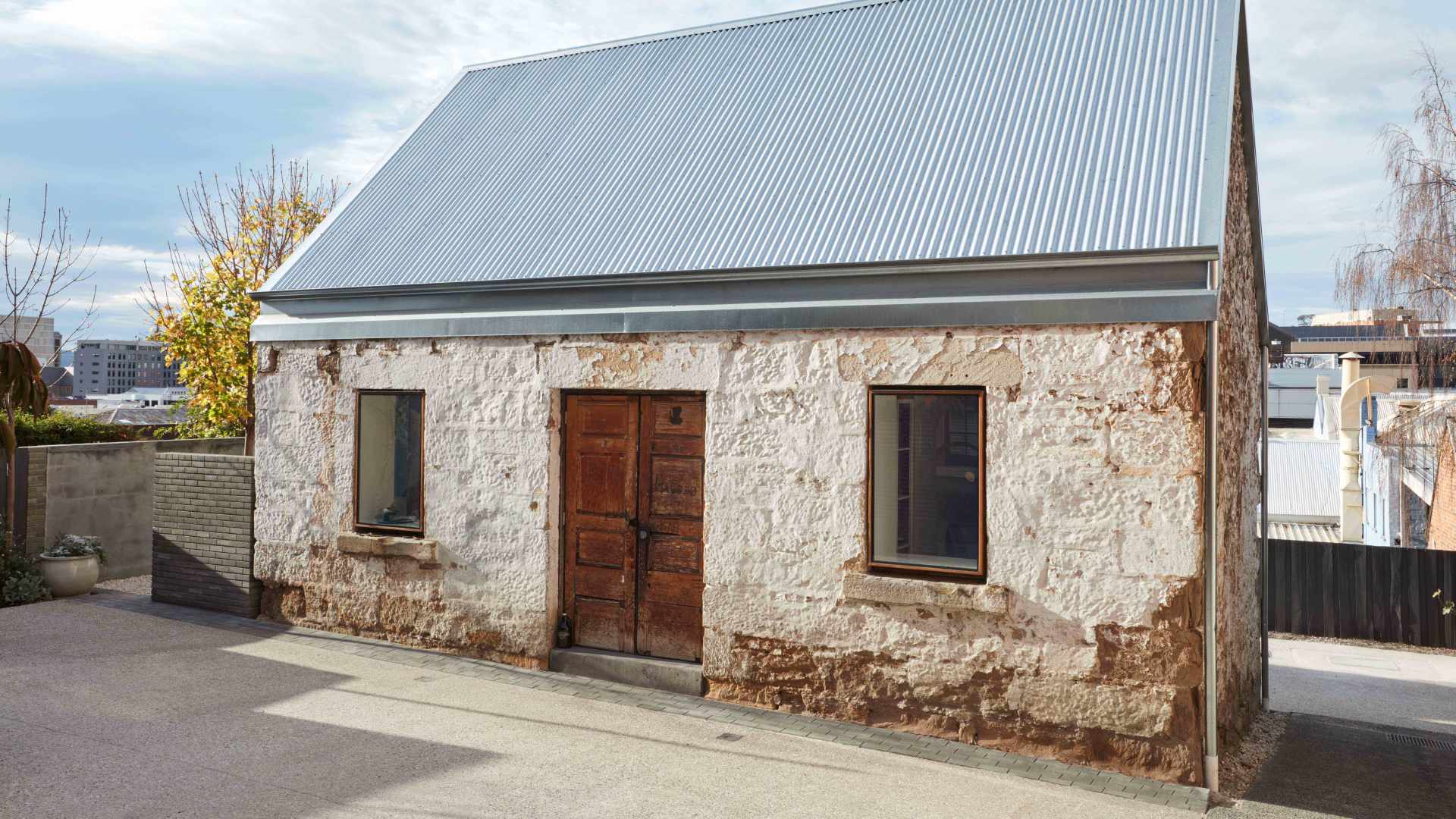 This charming converted barn will find you smack-bang in the middle of the Hobart CBD, within walking distance from some of its best cafes, restaurants and bars. Here, you can experience the city without compromising the quaint cottage experience of the Tasmanian countryside.
How much? $278 a night, sleeps two.

All images courtesy of Airbnb.
FYI, this story includes some affiliate links. These don't influence any of our recommendations or content, but they may make us a small commission. For more info, see Concrete Playground's editorial policy.