Melbourne Japanese Eatery Uminono Is Taking Sushi Lovers on a Luxe Guided Food Tour of Tokyo
Spend five nights in Japan eating your way through Tokyo's finest — and usually impossible-to-book — sushi restaurants.
Here's an incredibly obvious but still always true statement: the finest sushi you'll ever eat is found in Tokyo. That's just a delicious reality, but so is struggling to get into the best sushi joints during your Japan holiday because they're impossible to book.
Thanks to Melbourne eatery Uminono, however, there's now a tour jetting out of Australia this spring that'll let you spend five nights eating your way through Tokyo's finest sushi restaurants. And yes, it takes care of all the reservations for you — including to quite the selection of exclusive spots.
First, you'd best check your bank account. The Uminono x Plan Japan Luxury Sushi Discovery Experience doesn't come cheap, costing $9600 if you're willing to share a room and $11,900 if you want to bunk solo. But that fat stack of cash will get you the kind of Tokyo holiday you've only dreamed of, as co-guided by Uminono sushi chef Arnaud Laidebeur.
Between Sunday, September 25–Friday, September 30 — departing out of Melbourne, and presumably assuming that Japan allows tourists back in by that time — this trip will hit up the likes of eight-seater boutique Sushi Amamoto, which boasts two Michelin stars, plus acclaimed chef Masamichi Amamoto in the kitchen; and Sugita, an extremely well-known standout that uses traditional Edomae skills to make its sushi. Also on the list are Ginza's Hakkoku, a six-seater that serves up to 30 different fish varieties; and Sushi Kimura, which is all about aged sushi and non-conventional fish varieties.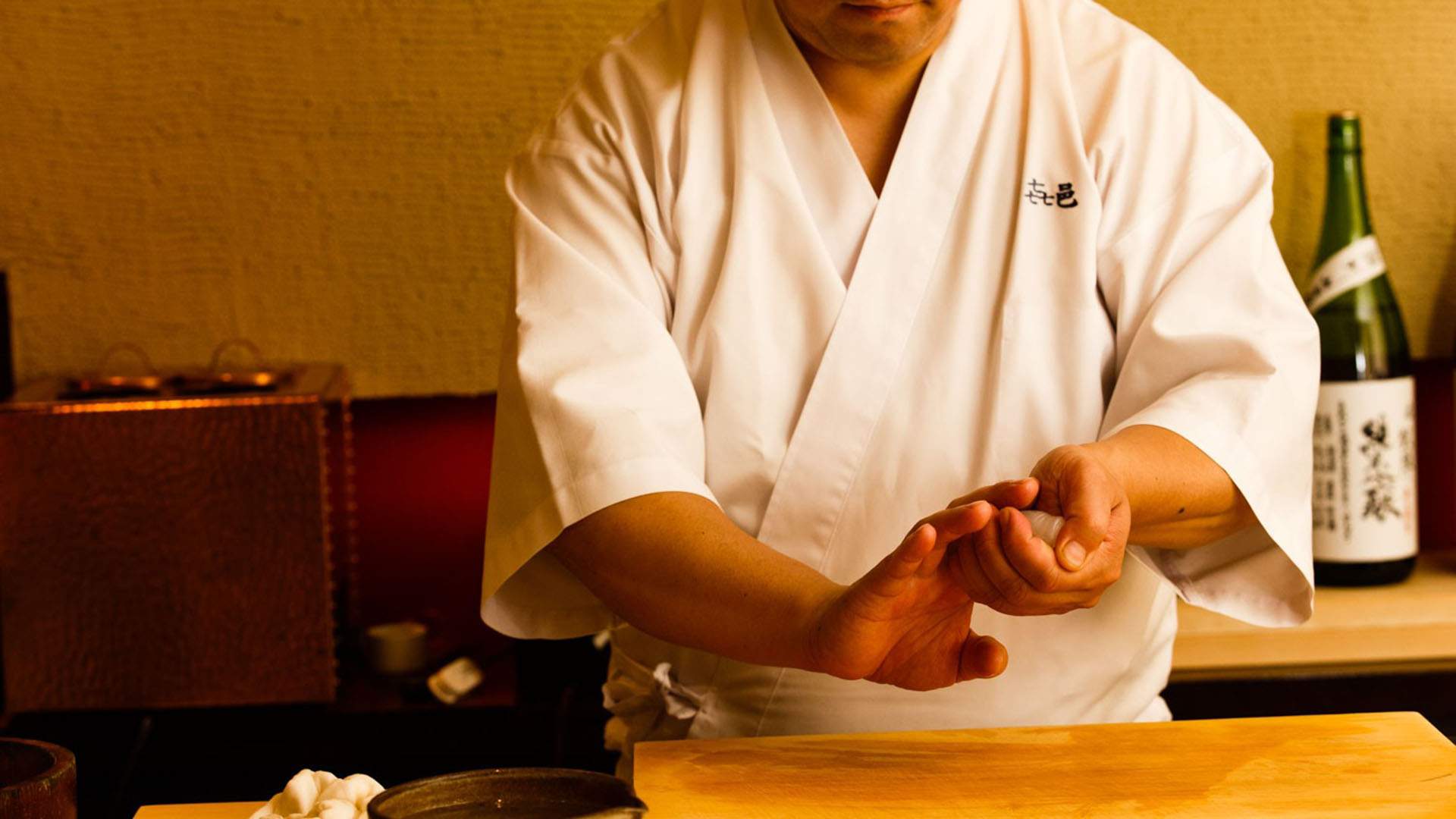 While sushi is the main focus, the tour also includes a range of Tokyo fine-diners with a particular focus on French-Japanese fusion. So, that means a meal at the world-acclaimed Sugalabo, as well as Florilège and Été, with the latter only seating up to four guests a day.
The exact itinerary hasn't been locked in just yet, but other restaurants on the list include Arai, Shimazu, Takamitsu and Sushi Ryujiro among the sushi spots; Ode from the French-Japanese eateries; and also eight-seater upmarket seafood and steak joint Tacubo, yakitori standouts Torishiki and Yakitori Eiki, yakiniku spot Yoroniku, the wagyu-covering Wagyumafia, Toyosu market, and a heap of street food and ramen places.
Only six seats are available for the tour's September dates — so if this'll let you live your sushi dreams, and you can afford it, getting in quick is obviously recommended.
And, you'll be slumbering in hotels to match the luxe culinary experience on offer, such as Palace Hotel Tokyo in the Marunouchi district and Shangri-La Tokyo, which is right near Tokyo Station.
The Uminono x Plan Japan Luxury Sushi Discovery Experience arrives in Tokyo on Sunday, September 25, then returns to Melbourne on Friday, September 30. For more information or to register your interest, head to the Plan Japan website.