DESIGN & STYLE
Concrete Playground Meets the Designers Behind Minimalist Label Wayward St
Debunking the rules of design with a by-product of New Zealand's dairy industry.
New Zealand designers Wayward St aim to transform the consumerist mindset through their sustainable and simplistic approach to making. In the process, they aesthetically debunk all the rules by applying an interdisciplinary approach to their designs.
The founders of Wayward St, Nick Loubser and John Chen, met at Massey University where they both studied industrial design. Their partnership began with their final year project in footwear, which lead to an opportunity to work for a local footwear company. The two were asked to redesign the brand and to develop a more contemporary identity using surplus material. Here, they tell us, where it all started.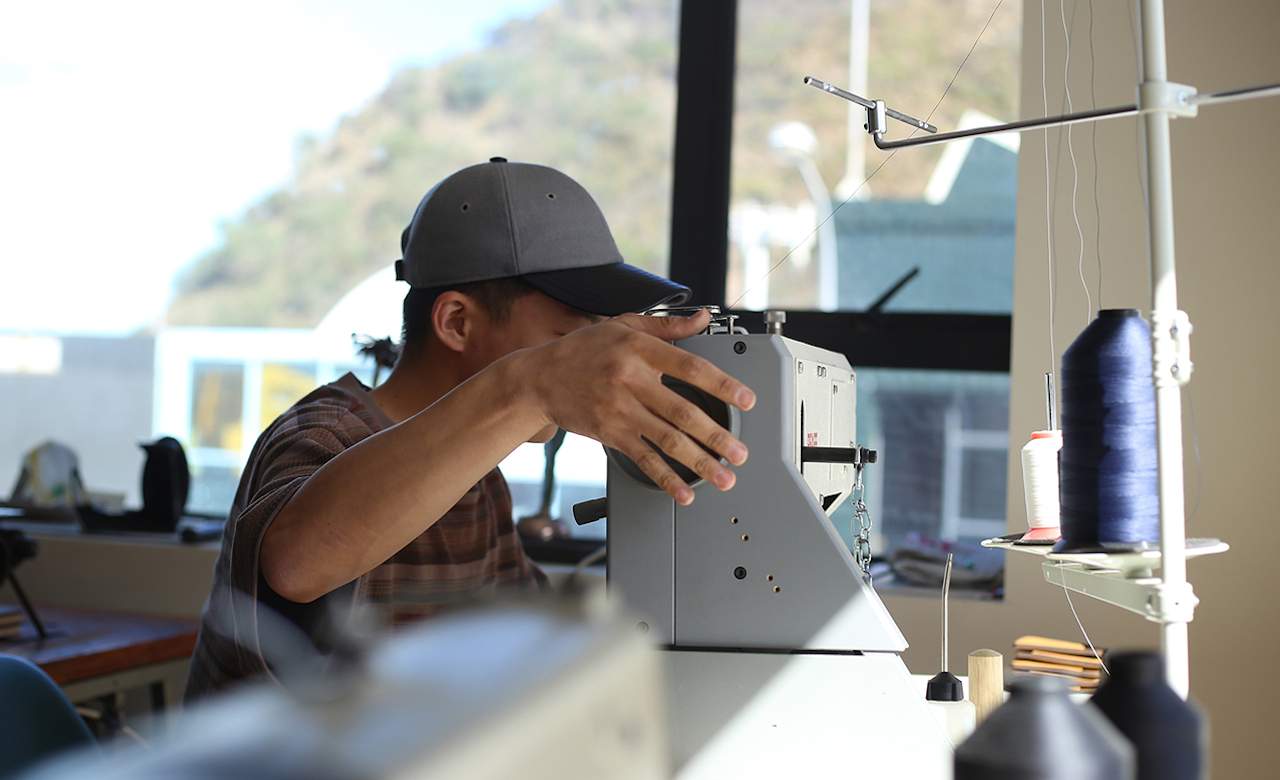 CP: How did this initial project feed into what you are doing now with Wayward St?
Nick: What we learnt, was that people are open minded to alternative methods of consumption. In the process, we were exposed to New Zealand products and materials. We noticed an opportunity in our country's resources that people aren't making the most of, a by-product of New Zealand's dairy industry.
John: The success of that project gave us the confidence to start our own business.
CP: Tell us about Wayward St and your individual design ethos.
N: We clicked well at University because at the time there was a huge focus on sustainability and consumption. That was a big topic to address which shaped our mentality and has definitely been ingrained in our design values now. We approach our product from the perspective of process, rather than designing a product, then finding a process.
J: Minimalism is also a key ethos of ours, in the aesthetic as well as the construction. In our first bag that we designed we tried to only use straight lines in the construction. We used that restriction to dictate what the product would look like. In our designs, we strip back to the bare essentials and remove any unnecessary elements. A purpose driven design for us, is a holistic approach to design. We consider how products are put together, as well as disassembled at the end of its life. Rather than creating one way products that eventually need to be thrown out, we choose to make products that last or can be updated.
CP: Why leather?
J: Leather is the most premium material that New Zealand has to offer. I suppose, with the New Zealand backbone in the dairy industry leather and cow hide is a huge by-product, so it is an abundant resource to tap into.
Beyond that, we really appreciate the beauty of leather; in particular, the surface that will develop an individual patina. Every product has a life and a story to tell. We appreciate brands that have sincere values and a story to tell, rather than just aesthetic facades and false representative figures. For us, leather embodies that storytelling mentality.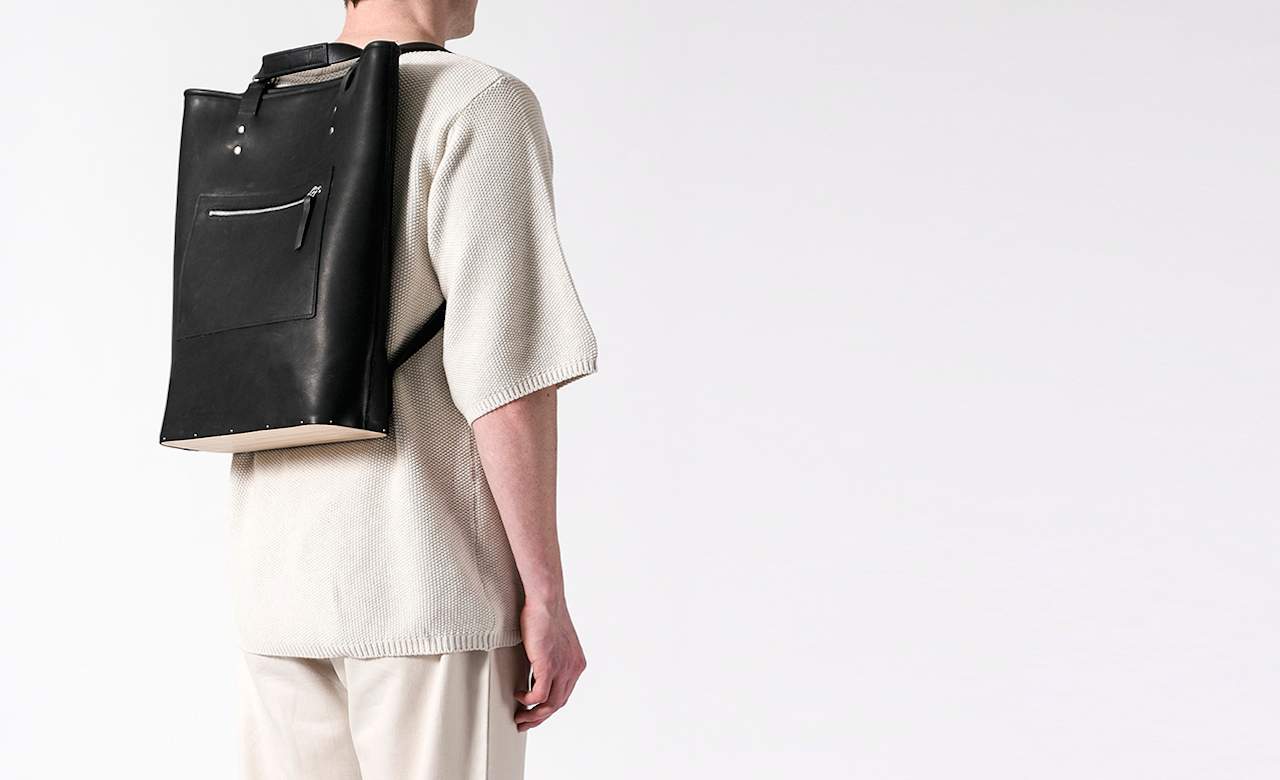 CP: What would you say is unique about your bags and other products?
N: Every single product that is ordered is made a couple of days after. We make everything here in our studio, John and I have a very unique setup. It's reflective of our design process.
Straight lines, in an other way, are important to us as we don't rely on someone who has 30 years experience to create our products. We have designed a process so that we can complete efficiently and precisely. We started this company with the idea of promoting NZ productivity; in terms of teaching people skills and developing the manufacturing industry again. So these kind of processes can easily be learnt by other people as well.
J: In terms of other industries and how they approach bag making, the use of wood in our bags is definitely a unique aspect that differentiates us from other brands.  We have tried to incorporate how other industries would approach bag making. For example, considering how would a furniture maker would build a bag and then applying it to our practice. We view our products as wearable pieces of furniture, we want them to have a presence in themselves when they are not in use. Bags are like sculptural pieces to us. Sculpting the form of leather, as opposed to a traditional cut and sew approach.
We want to give a product stature.
CP: What design brands do you turn to for inspiration, or consider as an influence?
J: Visvim is probably number one in terms of their approach to construction, and their dedication to craftsmanship. They won't take anything that isn't the highest level of quality.
N: They also educate their consumers by explaining their process, why they used materials or techniques. The idea of transparent design is very important to us. Consumers are more informed than ever, they know how things are made and want to see where their products are coming from.
And Feit, they really got us together. Basically they would email their client base and seek out what the demand was for their product. This is where we got the idea of 'sustainably limited', only producing what will be consumed.
J: The Arrivals, in terms of their business model, are architects who have turned to fashion design. We appreciate the fact that they go directly to the consumer. Seeing their success has given us confidence that their are consumers who are willing to rethink the way that they consume products, opposed to the mass manufacturing, mass consumption, fast fashion, replacing things every year. We want to utilise our business to showcase a better and new way of consuming.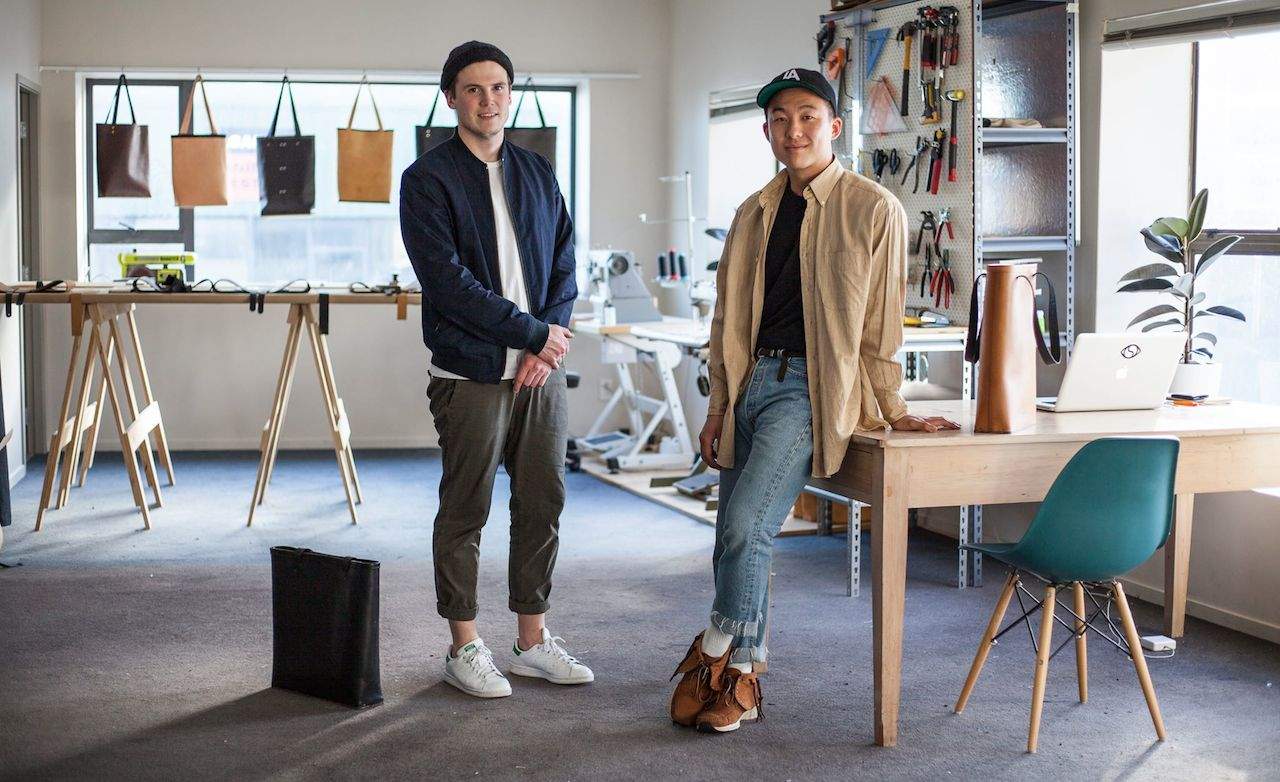 CP: What are the future aspirations for Wayward St?
Long term, we want to have a shop in town that is a studio/workshop/store front. It will be a making hub for people to walk in, as if going into Subway, and watch a bag being made in front of them. As well as being able to witness the process, it would be a way to involve the customer in the process. They will be able to select details and create a product that is entirely catered to their needs.
There is something special about taking a specific material that is unique to a location, and using it to make a product that tells a story of the people and place. We'd love to apply this idea to other countries; Portugal with cork, Japan with their denim, or another country that has a unique material. It is our aspiration to create a product using the same system and mindset we have applied here.
For more information on Wayward St, check out their website www.waywardst.com, or catch them on Instagram.
Published on March 21, 2017 by Georgie Johnson