How to Make a Mind-Blowing David Bowie Documentary with 'Moonage Daydream' Director Brett Morgen
'Cobain: Montage of Heck' filmmaker Brett Morgen started his David Bowie doco as a casual fan; "I am, I believe, as hardcore as it gets right now".
"I've had an incredible life," says David Bowie in Moonage Daydream. "I'd love to do it again." Alas, even for a music icon who always seemed beamed in from the future, another world or both — his casting in 1976 sci-fi masterpiece The Man Who Fell to Earth was perfection, as was the movie's title — that isn't possible. For viewers, however, reliving that spellbinding, shapeshifting, stratosphere-blasting existence is as easy as watching Brett Morgen's documentary. The Cobain: Montage of Heck filmmaker calls it "an experience", and that's exactly what the mind-blowingly immersive and spectacular blend of sound and vision delivers.
It doesn't sound difficult, making a movie about someone as visionary as Bowie. There's so much to his life, so many decades of music and live performances to draw upon, and such a wealth of other touchstones — his acting, art, reinventions, alter egos ("I collect personalities," Bowie notes in the film) — to layer in. But Moonage Daydream isn't a Bowie biopic and was never going to be. That simply isn't Morgen's style; instead, he's all about digging into what makes his subjects tick, delight and surprise, then conveying that in a manner that so deeply captures their essence it feels like no other picture about them could've existed.
In Moonage Daydream, that means using Bowie himself as the kaleidoscopic feature's narrator via soundbites and interviews from across his entire career. It means not only weaving archival materials spanning half a century-plus into an ever-twisting and spinning collage, but recutting famous footage, such as revered concert film Ziggy Stardust and the Spiders from Mars, from the original camera reels to unveil something new. It also means being driven by a playlist that covers Bowie's whole discography, and speaks to doco's exploration of chaos, fragmentation and transience, plus their constant relevance to his work. It truly does mean a big-screen spectacular, as the man recently voted the most influential British artist of the last 50 years deserves. 
"I don't know why they stopped at 50 years. Who's topping him, and why not century?" says Morgen, in Australia for this year's Melbourne International Film Festival back in August, chatting to Concrete Playground the morning after Bowie topped that British arts industry poll. "I would go a little further and say perhaps the greatest artist globally of the past 50 years," Morgen advises, before stepping through why Bowie remains such an enduring cultural presence, how Moonage Daydream came together, getting approval to make the first authorised film after Bowie's death and what he learned from living the Bowie dream.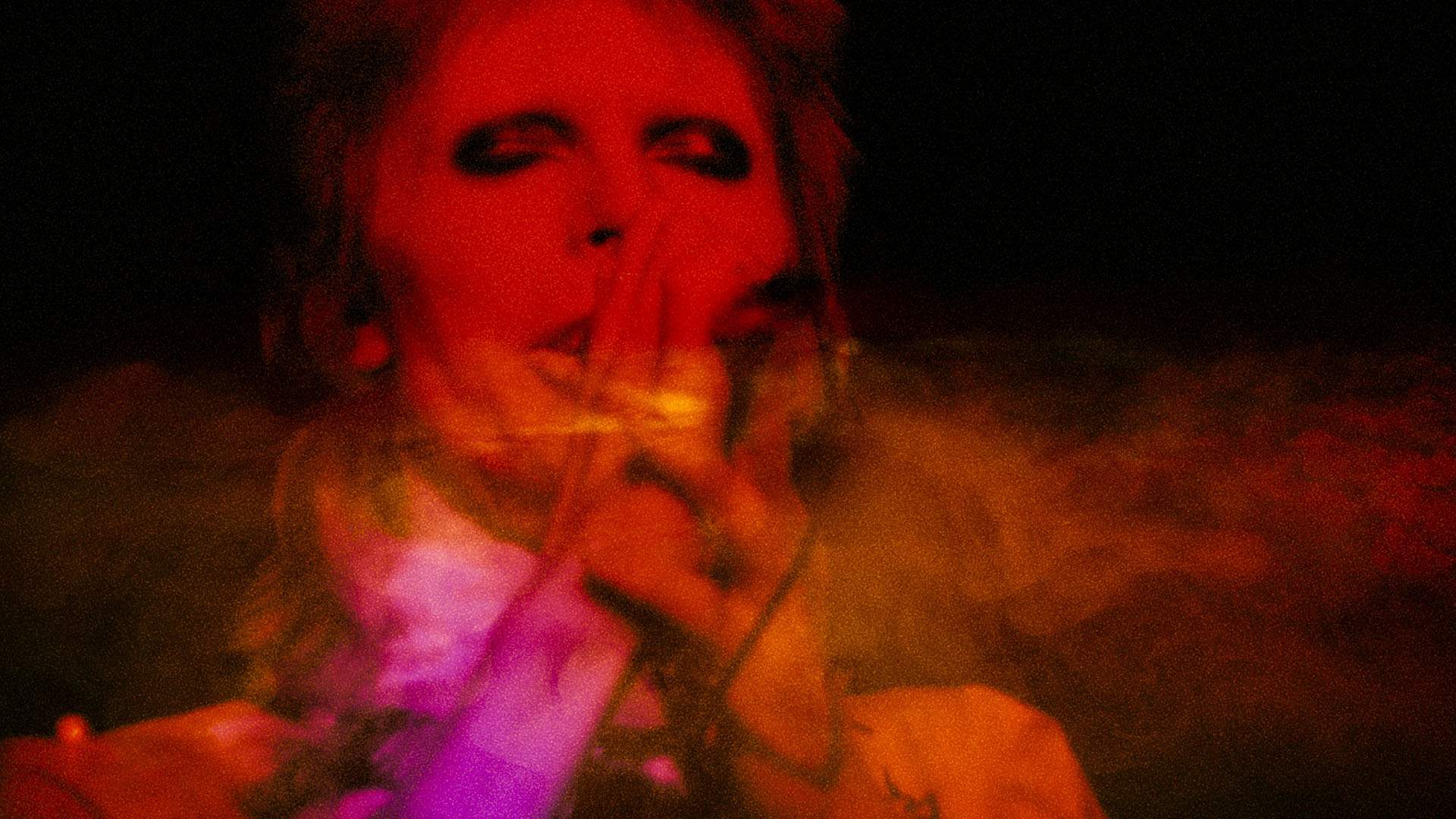 ON BOWIE'S EVERLASTING INFLUENCE

"I think to reframe that question is: why does he continue to have so much influence and resonance? Because David meant something in 72 when Ziggy [Stardust, the seminal album] came out that was specific to that moment in time — and until the internet came about in the early 90s, as there were less sources for media and to find subcultures and tribes, Bowie united a lot of likeminded individuals and nurtured them. 
Moving forward, what's amazing is that each generation seems to discover and embrace Bowie, and they seem to discover him on their own. Sometimes you hear 'oh my dad played him' or whatever, but most of the time, talking to fans, they all arrive at Bowie on their own around the time they're sort of entering puberty. He becomes a kind of rite of passage — this sounds a bit cliched and we have other sources now to reference, but perhaps musically he captured that sense of alienation and confusion, and some of those feelings that we all experience at 12, 13 or 14 as we're all trying to feel our way throughout this world. Bowie, one of the reasons that he is one of the few artists of that era to continue to resonate with young audiences has to do with the fact that Bowie was so far ahead of his time that we might now just be entering the age of Bowie.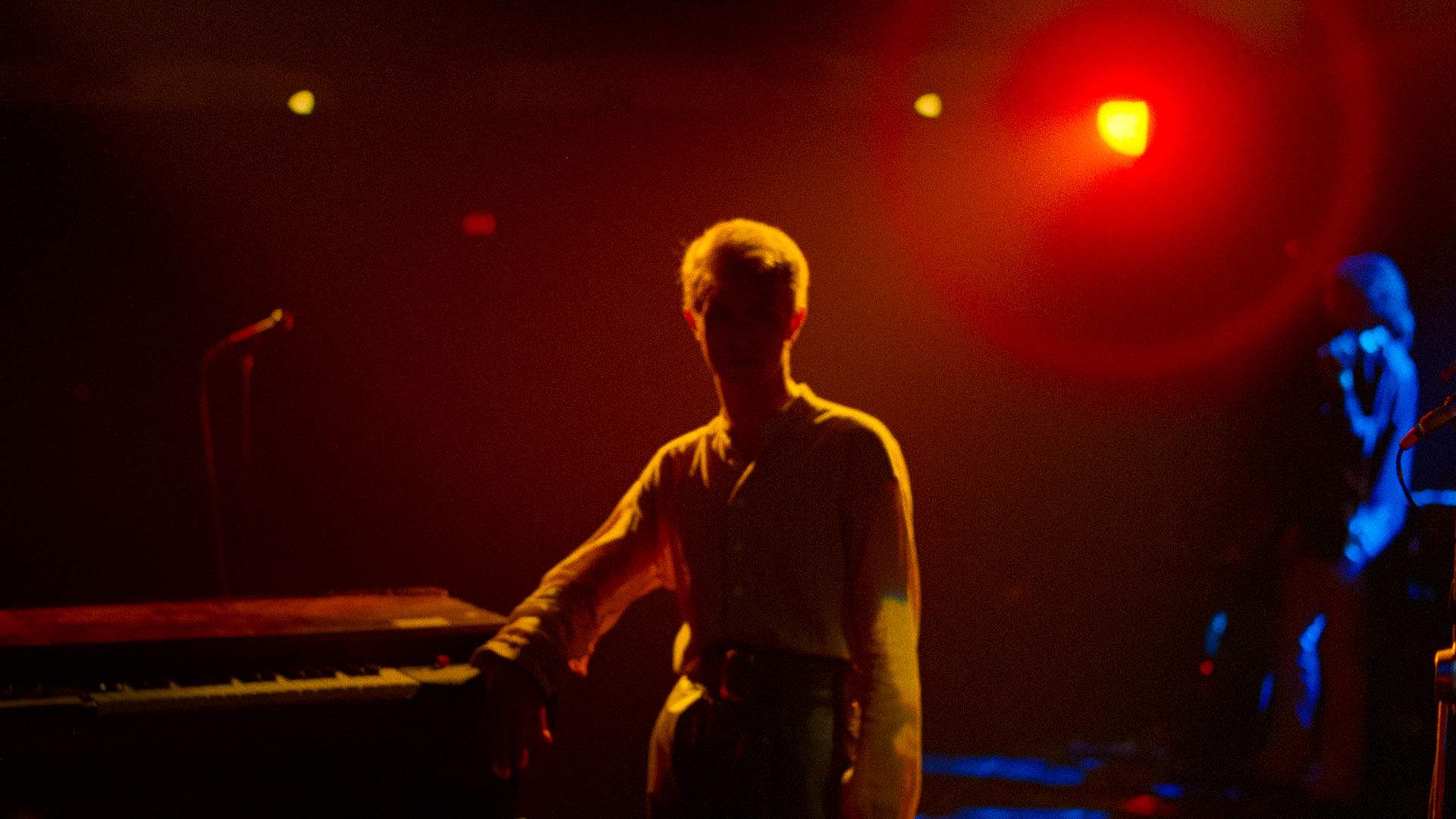 David used to say in 1971 that he was writing for the 21st century in the 1970s. David's stock and trade was chaos and fragmentation — those were, as he would say, the throughline for his art. If we think of it, the world has only become more fragmented and more chaotic, and Bowie was writing the soundtrack for that world. Great artists have an ability to hear and see what is happening all around us but most of us can't see or hear yet, and Bowie had that gift for several decades.
I had shown the film to Bono, who sent me an email the day after he saw it saying that he saw a lot of similarity in my style with Moonage and [U2's] Zoo TV. I went back and looked at Zoo TV, their 91 tour, and at the time the Zoo TV tour was presented as something futuristic and sci-fi — the internet, I don't even think it had started yet, but when you look at Zoo TV, it looks like something you would do when you were doing a tour today. And what I said to Bono was that 'I think like David, you weren't a futurist; you weren't writing about the future, you were writing about the present, just none of the rest of us were able to access it yet'. I think that has a lot to do with why certain artists are able to resonate across time, and David had that gift."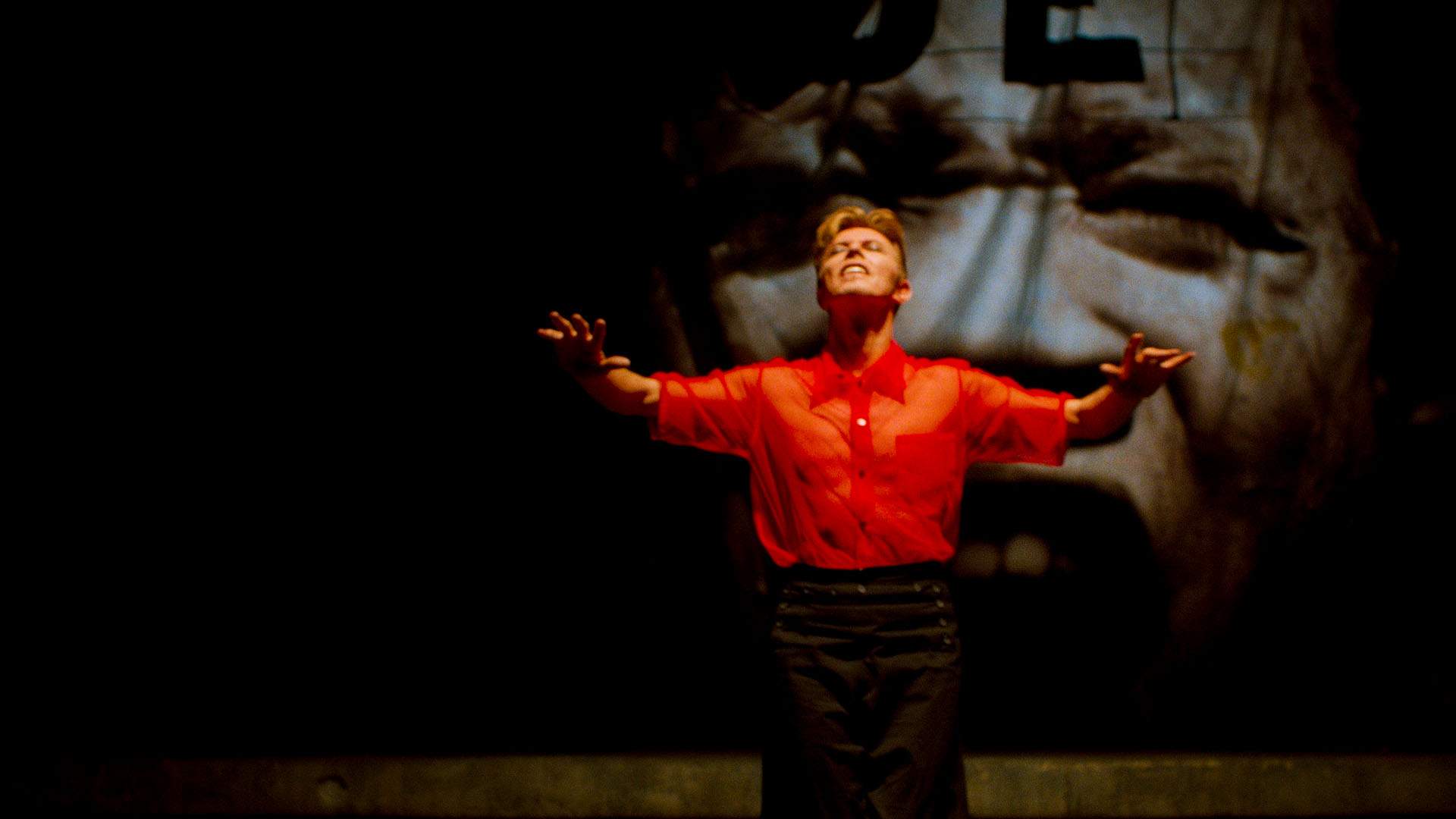 ON HOW THE FIRST AUTHORISED BOWIE FILM AFTER HIS DEATH CAME TOGETHER
"I had been doing theatrical documentaries for 23 years, and so the way I was able to get approval was most likely my previous endeavours, Cobain: Montage of Heck and The Kid Stays in the Picture, resonated with the estate.
Where do you start a film or how do you construct a film that's designed to be an experience? It wasn't easy. It was slightly torturous. I made a decision from the get-go that I had no interest in producing a biography — that my interest was  purely in sound and vision, and that I had no interest in trying to define or explain Bowie. That, I thought would be a fool's interest. So I just kind of embraced that, and it was a bit like trying to find your way out of a maze in the dark. I stumbled, I ran into walls, I cried, I felt Jack Torrence in The Shining: all work and no play make Jack a dull boy. 
There was a point — I didn't have a producer, I didn't have a staff, I was making a David Bowie film for IMAX by myself, it was like an arts and crafts project. And it was weird, it was not a traditional approach. I don't mean in terms of the methodology — I just mean the actual genre that I was trying to explore is not a genre that exists. So about six months into the cutting, no one had seen a frame, I didn't even have an assistant editor in the building, and I needed a change of scenery. I was going to take my media to a place I had rented out of town, and before I left I called my wife who's my executive producer, partner and brilliant filmmaker Debra Eisenstadt, and said, 'listen I need you to come and look at what I have'.
She said, 'do you want me to take notes?'. And I go, 'no no, I don't want notes, I just want you to tell me if it's a film'. She goes, 'what do you mean, if it's going to work?'. And I go, 'no no, I mean like does it actually make sense shot to shot? Am I insane, you know? Like, literally is it in English or have I lost my fucking mind?'. 
She came into my office. I pressed play, and I was sitting behind her. She couldn't see me — I was shaking, I was so uncomfortable because I thought I was about to get exposed, and I thought when she would turn to me and with deep concern in her eyes going 'what have you done?'. And she looked at the film and turned back and said 'it's a diamond in the raw — a diamond in the raw'. She goes, 'keep going', and that was wildly important in the genesis of the film. So it really wasn't until the film was at rough cut stage that anybody including the financiers saw a frame it.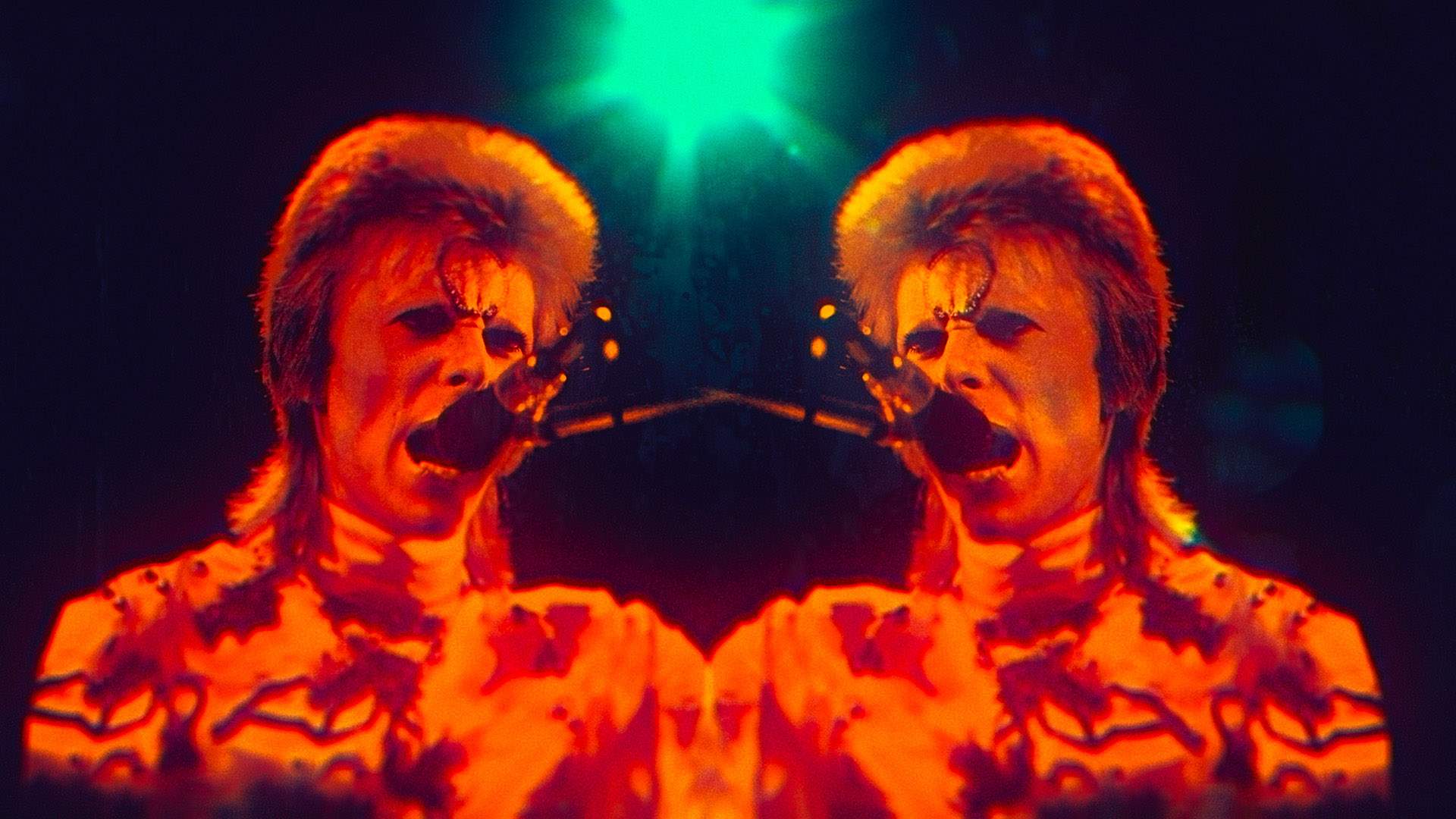 ON STARTING MOONAGE DAYDREAM AS A CASUAL FAN, BUT ENDING IT A DEVOTEE
"I was a casual fan at best. I think that when I was 12 or 13, Hunky Dory was one of my favourite albums. I probably stopped listening on an active basis when I got to college. I liked Bowie, but I never read a book about him, never did any sort of deep dive, but had obvious tremendous respect and admiration.
Rediscovering him at 47 was as illuminating and inspiring as discovering him at 12 or 13. Most people gravitate towards Bowie's 70s catalogue — and for those who are well-versed in the 70s catalogue, I am thrilled to report that his later period work beginning with Outside, to me, is as revelatory and inspiring as any of his earlier endeavours. He's just one of a kind.
Oh my god, if I ended the project a casual fan — I am, I believe, as hardcore as it gets right now. After spending years living and breathing David Bowie, you would think I'd had enough. But yesterday I was driving around Melbourne with my 14-year-old son, and he's like, 'dad, really, we're going to listen to Bowie? You haven't had enough?'. And I was like, 'no, I haven't.'
I'm very blessed that I didn't enter the film from this vantage point because it would've, I think, felt too much of a burden given my reverence and appreciation I currently hold for David."
ON LEARNING FROM BOWIE TO APPRECIATE EVERY MOMENT
"Everything that's embedded into the film was revelatory for me, and it has to do with his philosophy and approach to his day-to-day living. 
His appreciation for life and for challenging oneself to make the most out of each and every moment — that was something that I did not anticipate unearthing in my journey with David Bowie."
Moonage Daydream screens in cinemas Down Under from September 15. Read our full review.
Introducing Concrete Playground Trips
Book unique getaways and adventures dreamed up by our editors