The Third Season of 'Wellington Paranormal' Is Coming to NZ TVs This Month
The 'What We Do In the Shadows' spinoff returns again — and this time, Rhys Darby is popping up in it, too.
Vampires can be slain by staking them in the heart. Werewolves aren't fond of silver bullets. But Taika Waititi and Jemaine Clement's addition to the undead world can't and won't be killed — not that anyone would want that outcome.
First, What We Do in the Shadows jumped from a short film to a hilarious feature-length comedy. Next, it not only inspired an Emmy-nominated US television remake, but also New Zealand television spinoff Wellington Paranormal. And in the latter's case, following its first two exceptionally amusing seasons, it's returning to New Zealand screens for its six-episode third season this month.
We've said it before, and we'll say it again: trust a mockumentary about the undead to keep coming back in new guises. The Cops-style spinoff follows police officers Karen O'Leary and Mike Minogue, who WWDITS fans might remember came knocking at the vampire share house's door. With the help of Sergeant Maaka (Maaka Pohatu), the cop duo keep trying to keep the city safe from supernatural happenings — including not only bloodsuckers and lycanthropes, but ghosts, aliens and more.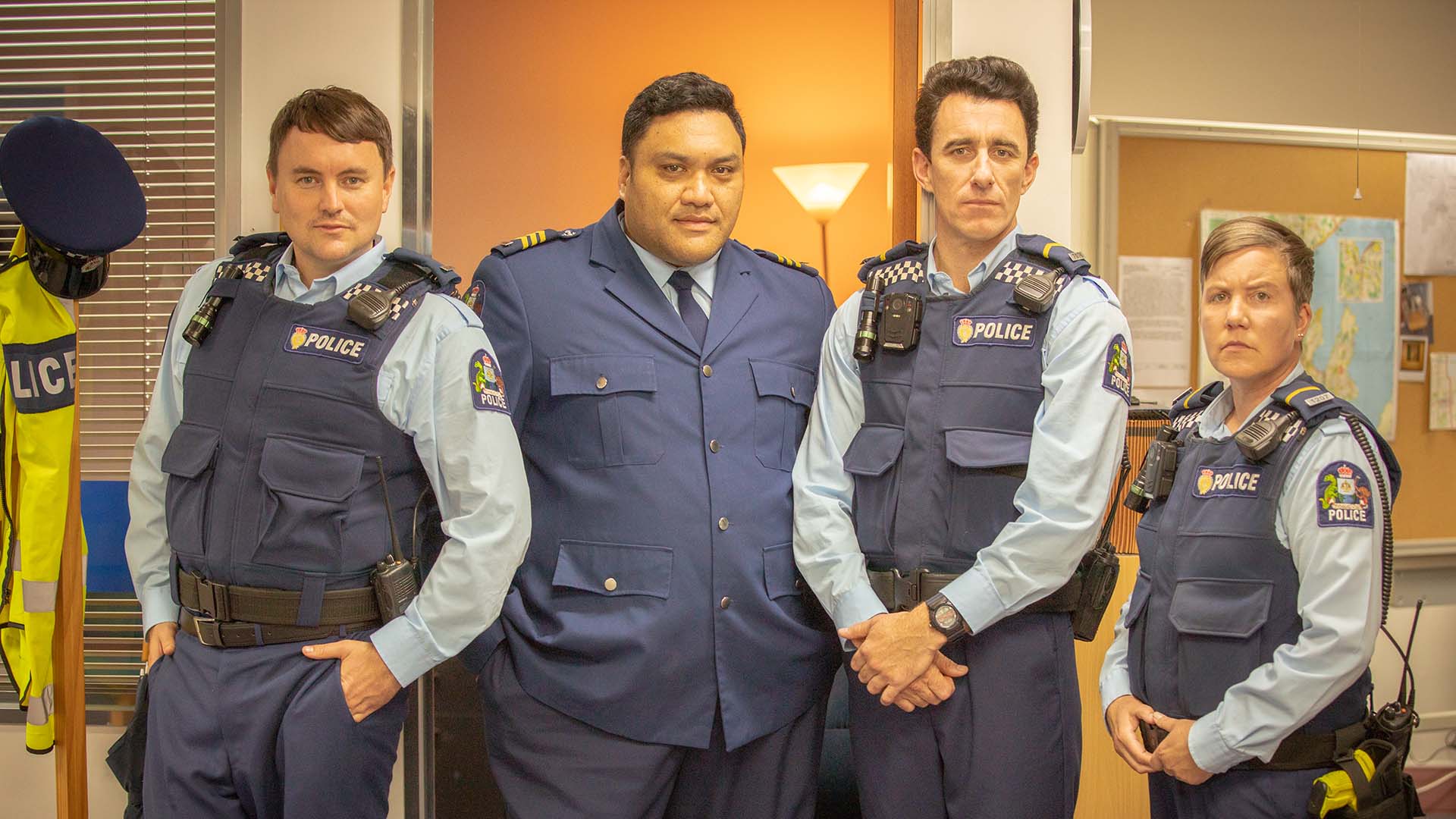 Wellington Paranormal's third season once again explores the spate of paranormal phenomena popping up in the city, with a whole heap of new spooky occurrences attracting O'Leary, Minogue and Maaka's attention. And, as it keeps wandering through strange but funny and silly territory, it'll welcome another familiar face, with Rhys Darby set to reprise his What We Do In The Shadows role.
Although he won't be appearing on-screen, Clement directed half of the new season's episodes, too.
In New Zealand, Wellington Paranormal streams on TVNZ OnDemand, which'll remain the case again this year. Episodes will drop weekly on the online platform from Friday, February 26.
For those following What We Do in the Shadows' continued evolution, Wellington Paranormal's success shouldn't come as a surprise. When the show was first revealed, Waititi described it as "Mulder and Scully but in a country where nothing happens" on Twitter, after all.
Wellington Paranormal's third season starts streaming on TVNZ OnDemand from Friday, February 26.