ARTS & ENTERTAINMENT
Shelter Is the New Streaming Platform Focusing on Architecture and Design
Watch documentaries about tiny houses and famous architects, or binge your way through shows about impressive homes.
Some people wind down by watching Nicolas Cage movies. Others prefer getting whimsical with Wes Anderson, indulging in Studio Ghibli's animated delights or rustling up a few laughs. Or, there's the group of folks that finds nothing more relaxing than binging movies and TV shows about architecture, design, sustainability and outdoor living. If the latter applies to you — especially in a year that's seen us all spend far more time in our homes — soon there'll be a new streaming service for that.
Joining the ever-growing online viewing ranks (and giving Netflix even more company than it already has), Shelter will launch on Friday, July 31 with a lineup focused on design-centric content. Think documentaries such as Tiny, which steps inside six super-small homes; Art House, about the abodes of 11 creatives and the way they reflect their craft in their surroundings; and Homo Sapiens, which gets philosophical about the impact — and fragility — of human existence. Or, you can explore the work of architects such as Eileen Gray, Kevin Roche, Harry Seidler and Tadao Ando via separate docos.
Home-centric series Dream Build and Charlie Luxton's Homes by the Sea are also on Shelter's launch lineup — as is the six-part Inspired Architecture series, which explores six Australian structures. The platform is also teaming up with global publications like Design Anthology and Green Magazine to host and present new content. And, it'll be expanding its range with fresh additions each month.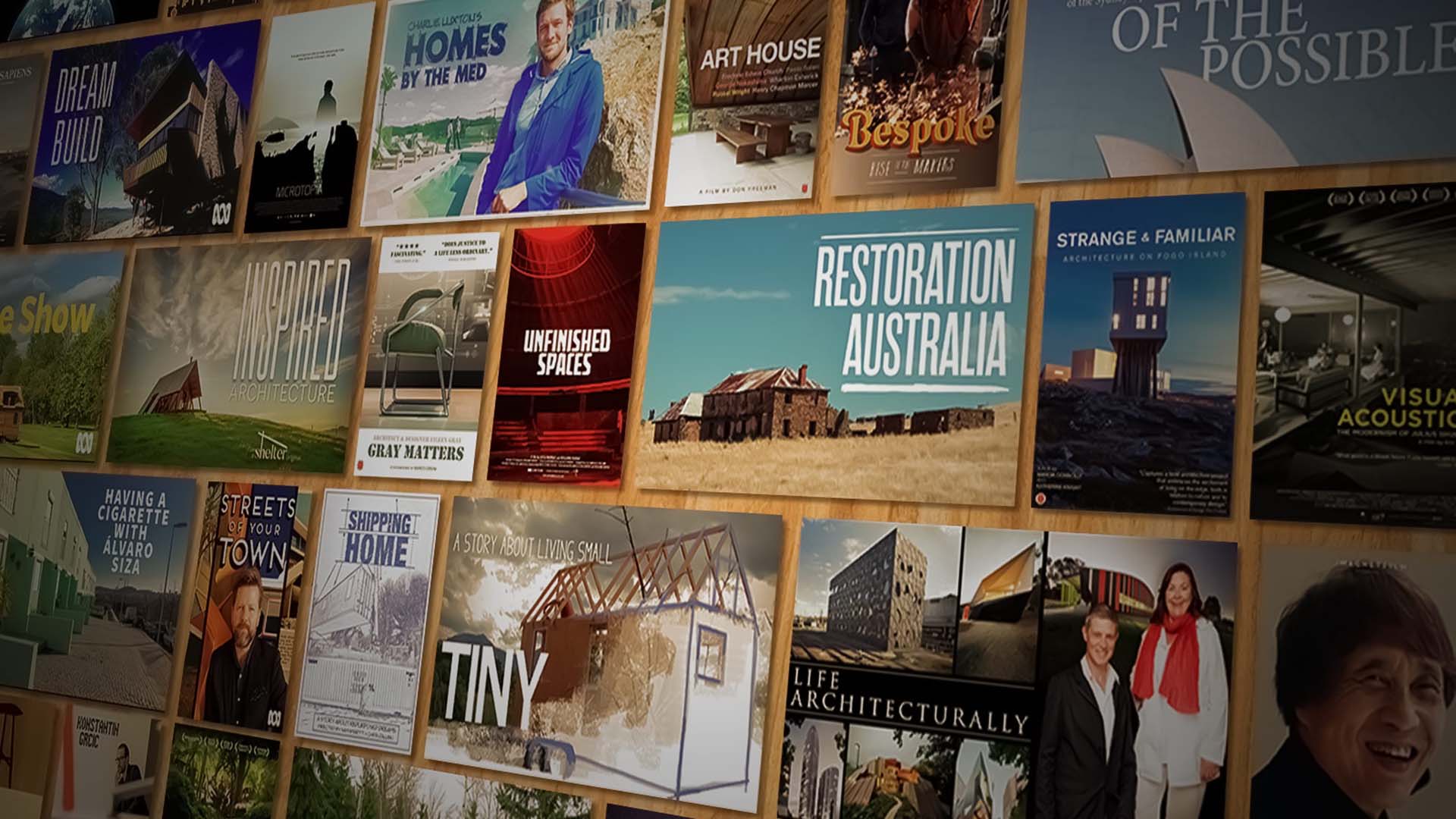 When it goes live at the end of July, Shelter will be available online and via iOS and Android apps — costing AU$7.99/NZ$8.99 per month, with a 14-day free trial period on offer, too.
And, it's partnering with Eden Reforestation Projects to do more than merely serve up something new for design aficionados to watch. For each paid subscriber Shelter has each month, it'll plant a native tree via the not-for-profit reforestation organisation — which works to plant millions of trees annually in impoverished and environmentally devastated areas of the globe.
Shelter launches in Australia and New Zealand on Friday, July 31 — visit the streaming platform's website to sign-up for updates.
Published on July 18, 2020 by Sarah Ward