New Year, New Murder-Mystery: That's the New Trailer for 'Only Murders in the Building' Season Two
"You can tell it's our second season."
Maybe you loved Knives Out, rightfully so. Perhaps you adore Agatha Christie's books, and couldn't watch the latest big-screen versions of Murder on the Orient Express and Death on the Nile fast enough. Or you might've become a true-crime podcasting obsessive thanks to Serial and found yourself instantly hooked.
Whichever category fits — and perhaps several of them do — it's likely that you're a murder-mystery fan. We all are. And, it's just as likely that you adore Only Murders in the Building, the true-crime and true-crime podcasting comedy that proved one of 2021's surprises and delights.
We're never too far away from a new murder-mystery in some shape or form, of course, and the second season of Only Murders in the Building knows it — because it's tasking its NYC neighbours-turned-sleuths (and true-crime podcasters) with investigating a second killing. This time, though, the trio of residents in the fictional Arconia in New York are suspects, and they're also the subjects of a competing podcast.
That's what the just-dropped new trailer for the show's second season teases, following on from an initial sneak peek a couple of months back. If you missed the first season in 2021, Only Murders in the Building takes a great idea and turns it into a breezy murder-mystery gem. If you've ever listened to a true-crime podcast, decided that you'd make a great Serial host yourself and started wondering how you'd ever follow in Sarah Koenig's footsteps, then this is definitely the series for you.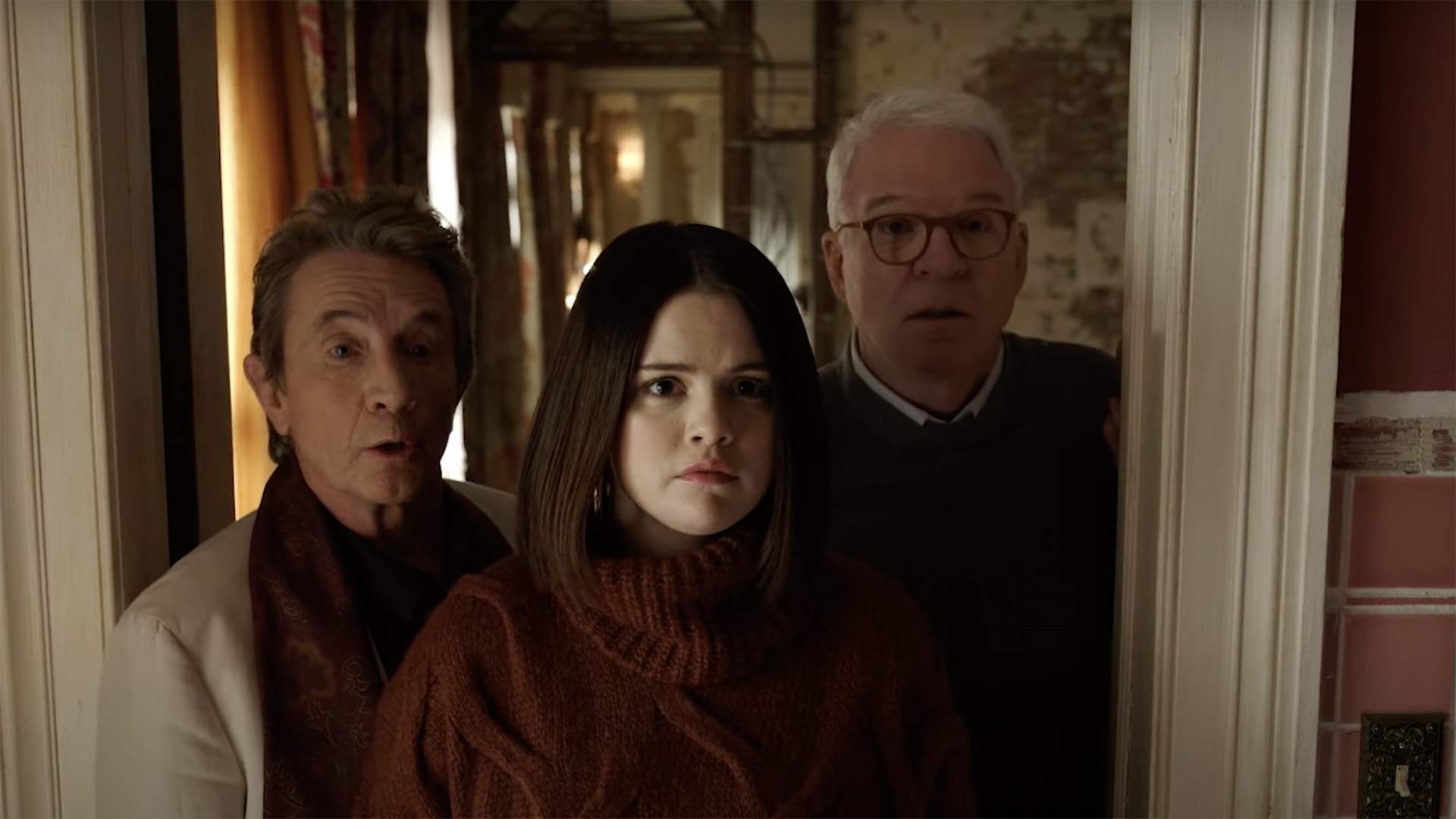 The show focuses three New Yorkers who basically follow that same process. Here, actor Charles-Haden Savage (Steve Martin, It's Complicated), theatre producer Oliver Putnam (Martin Short, Schmigadoon!) and the much-younger Mabel Mora (Selena Gomez, The Dead Don't Die) are all addicted to a podcast hosted by the fictional Cinda Canning (Tina Fey, Girls5eva). They find themselves unexpectedly bonding over it, in fact. And, when someone turns up dead in their building, they decide that they can sleuth their way through the case by getting talking themselves.
That's how the first season panned out. Now, Charles-Haden, Oliver and Mabel are weathering the fallout from the last batch of episodes. Complicating their efforts in season two are a trio of factors: their public implication in the death in question; that new podcast about them and this murder; and the suspicions of their neighbours, who think they're guilty.
Exactly how that'll play out won't be unveiled until Tuesday, June 28, when Only Murders in the Building returns — but you don't need to be an amateur detective to know that it's bound to be both amusing and twisty.
Whatever happens, both Cara Delevingne and Amy Schumer are involved, with the pair joining the cast as guest stars.
Check out the latest trailer for Only Murders in the Building season two below:
Only Murders in the Building's second season will start streaming Down Under via Star on Disney+ on Tuesday, June 28. Read our full review of the show's first season.