The Best Cafes for Working or Studying in Wellington
Load up on caffeine, tap into the free wifi and work your magic in one of these laptop-friendly cafes.
Cafe working is swiftly taking over co-working to be 2019's biggest yuppie trend. But it's becoming harder to pick the good from the bad. Baristas are giving sneaky freeloaders the boot and with the city library shut, millennials and their Macbooks have been kicked to the kerb. Luckily there's a place or two about town you can call your home away from home. We've done the hard yards and found the best our cafe capital has to offer.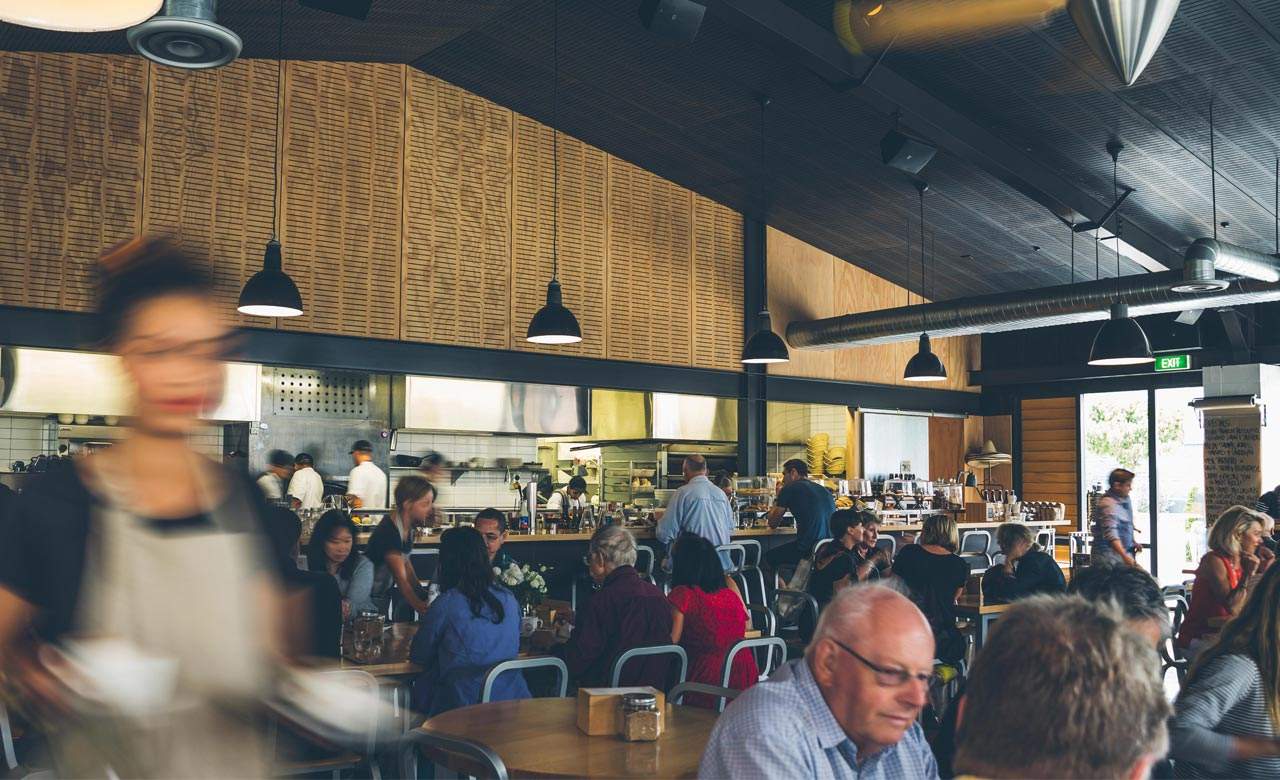 Ahhh, Prefab. The inner city haunt that makes you feel like you've got your life together the second you step through those glorious front doors. There couldn't be a better spot in Wellington to park up with a laptop for the day. With yopros every direction and a thriving cafe, it's like coworking but cooler. The menu offers locally sourced meals for any time of the day, and the house blend coffee is served in the world-famous Acme cups; the brainchild of Prefab owners. Stock up on your Acme & Co Oli Rolls and get settled in with the free wifi. This is how the 9 to 5 should be.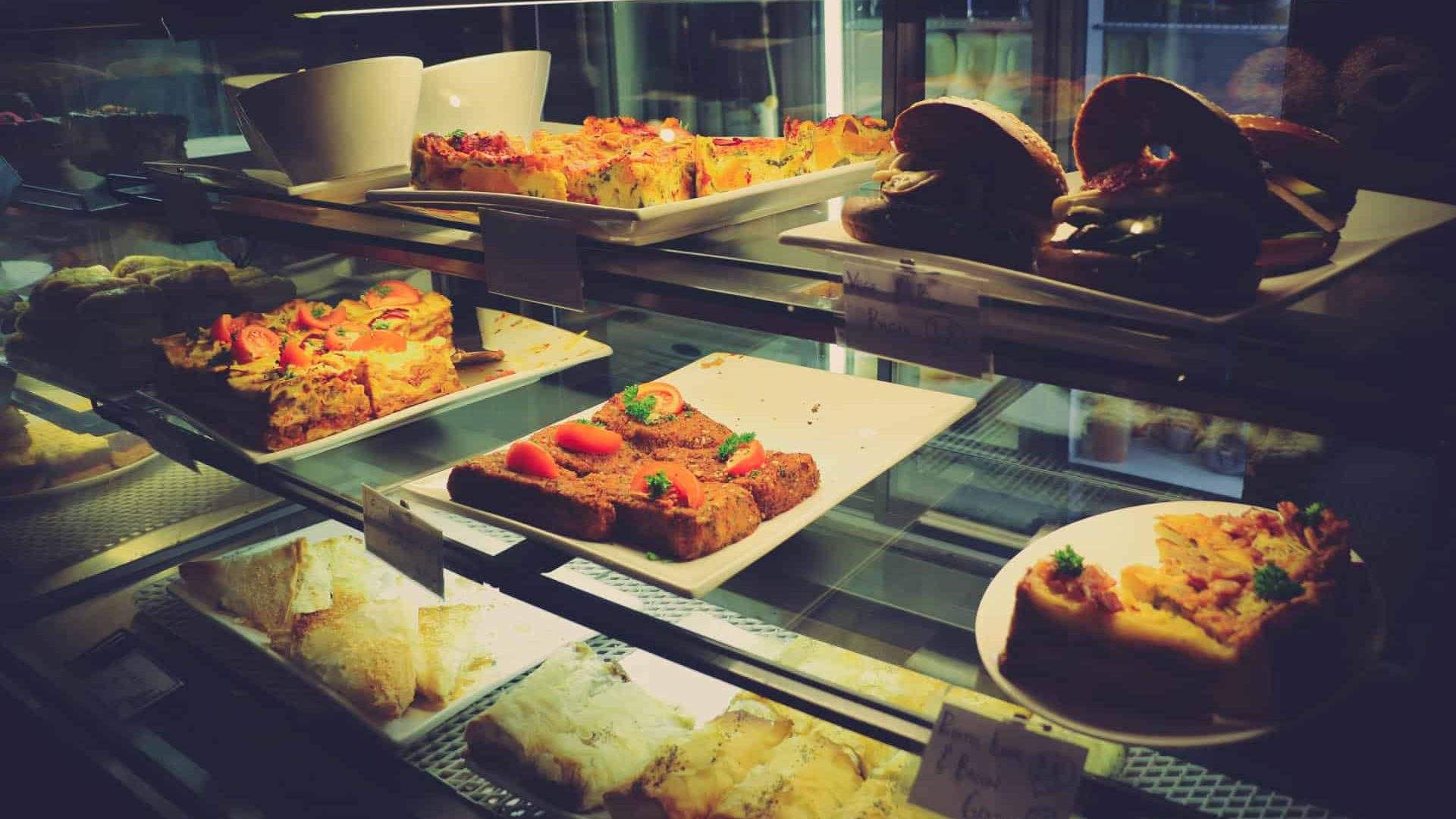 If you like to sit at your laptop and watch the world go by, one of the window tables in Courtenay Place's Enigma should be your first point of call. There's a cabinet full of treats to keep you sustained and a milkshake menu to treat yourself when you hit those KPIs. Situated in the middle of the CBD so there's ample free wifi and it's open from the early hours to the wee hours. There's vegan options, gelato and a classic cuppa joe. Grab your friends and get settled in.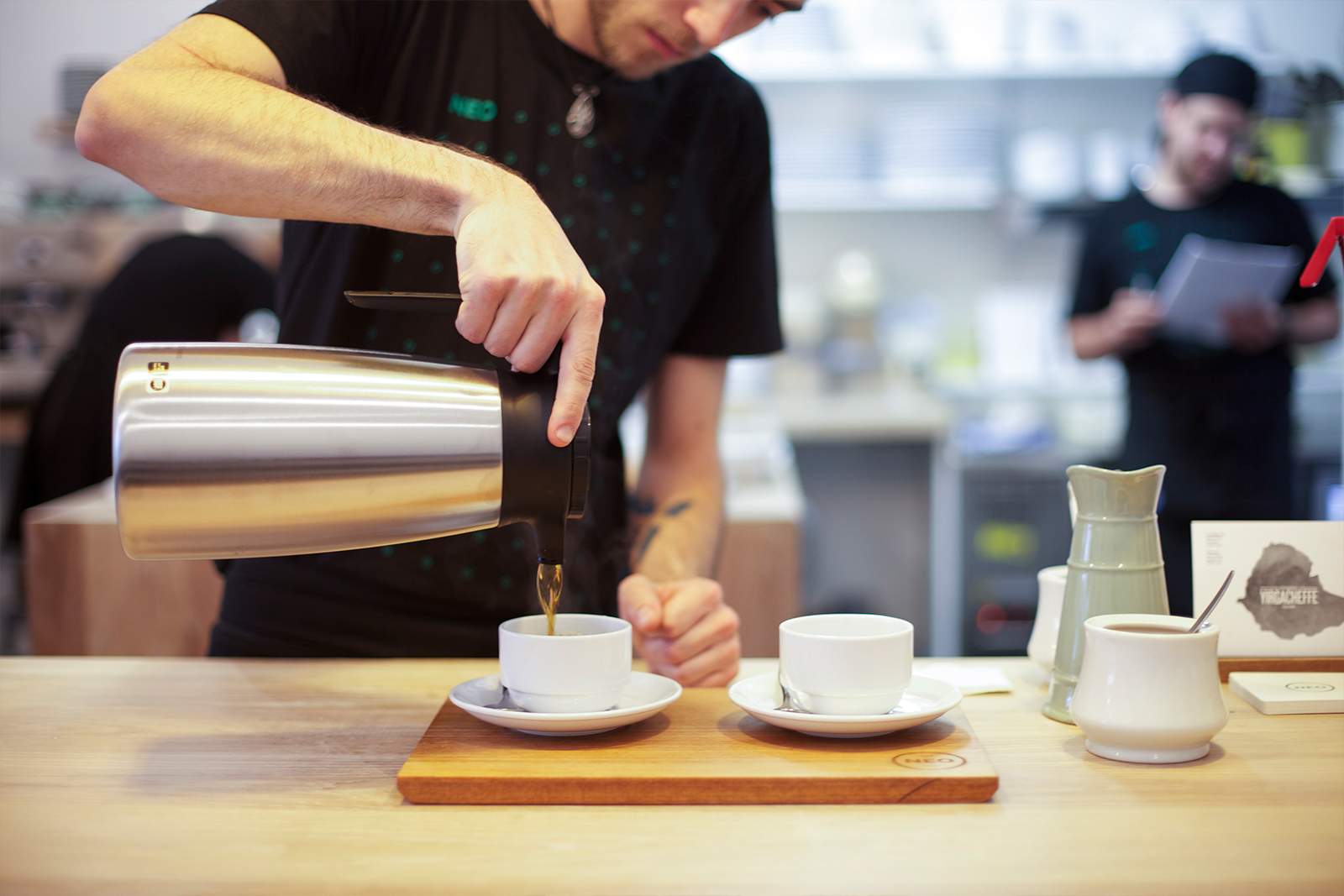 We come for the pancakes and we stay for the bottomless coffe. Neo Café & Eatery might be an easy one to miss while you stroll about the city, but Wellingtonians know this is one of the cosiest and friendliest cafes in the city to come and work your magic in. Every digital nomad needs an ample supply of caffeine, so Neo's $6 bottomless filter is hard to pass up. The salads in the cabinet are better than anything you could pack in your lunchbox and the window seats are a perfect spot to wistfully watch the world go by.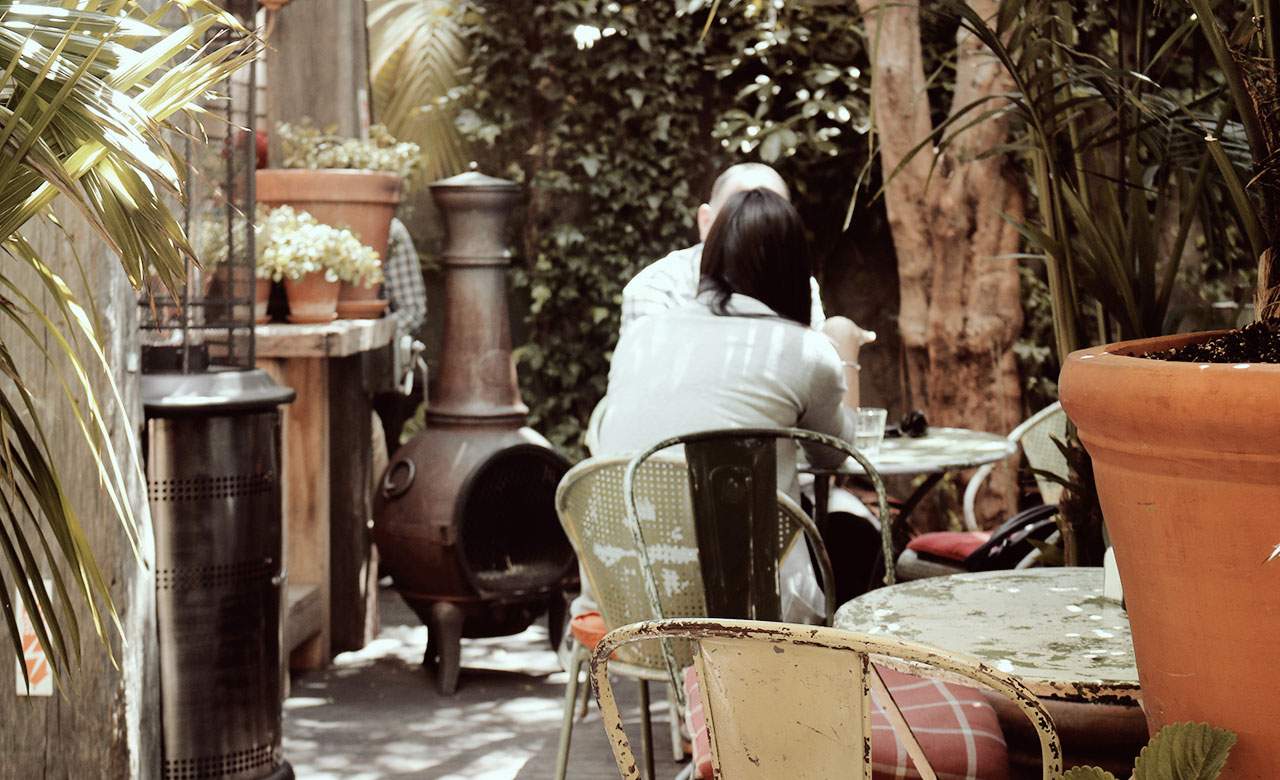 Nestled in the bustling surrounds of mid-Cuba sits an unexpected oasis for the cafe worker craving some nature. Olive is well known for its beautiful interior and gastronomical delights, but when you think of an inner city spot to set up shop it's the last place on your mind. But it shouldn't be. The back garden has heaters and blankets throughout the winter months, with tables for one tucked behind towering trees and free wifi on tap. It's the office renovation you never knew you needed.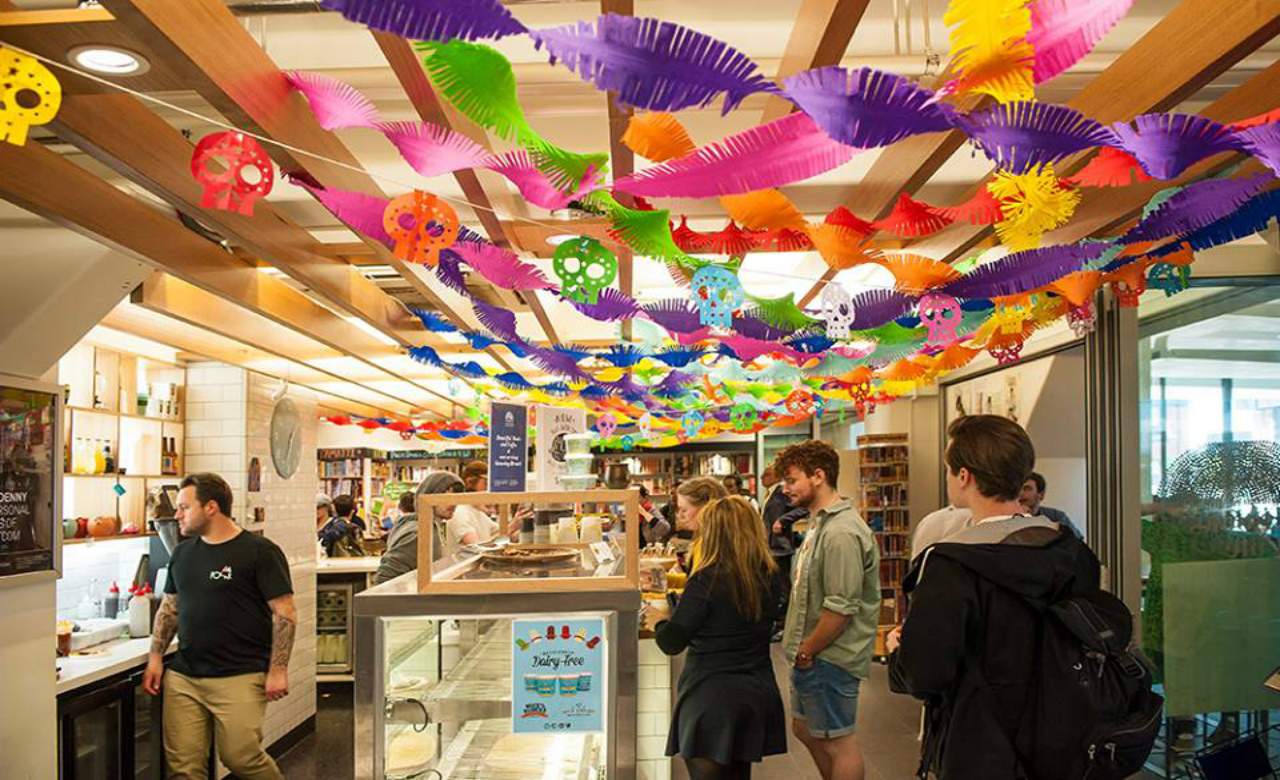 If you're looking for a quickie study sesh between lectures, you already know Vic Books is the place to go. With free wifi, books and snacks before, this top tier coffee is the icing on the cake. If you can snag a spot at the communal table, the lively atmosphere will get you in your best study zone. We love the pastries as a little treat for working so gosh darn hard.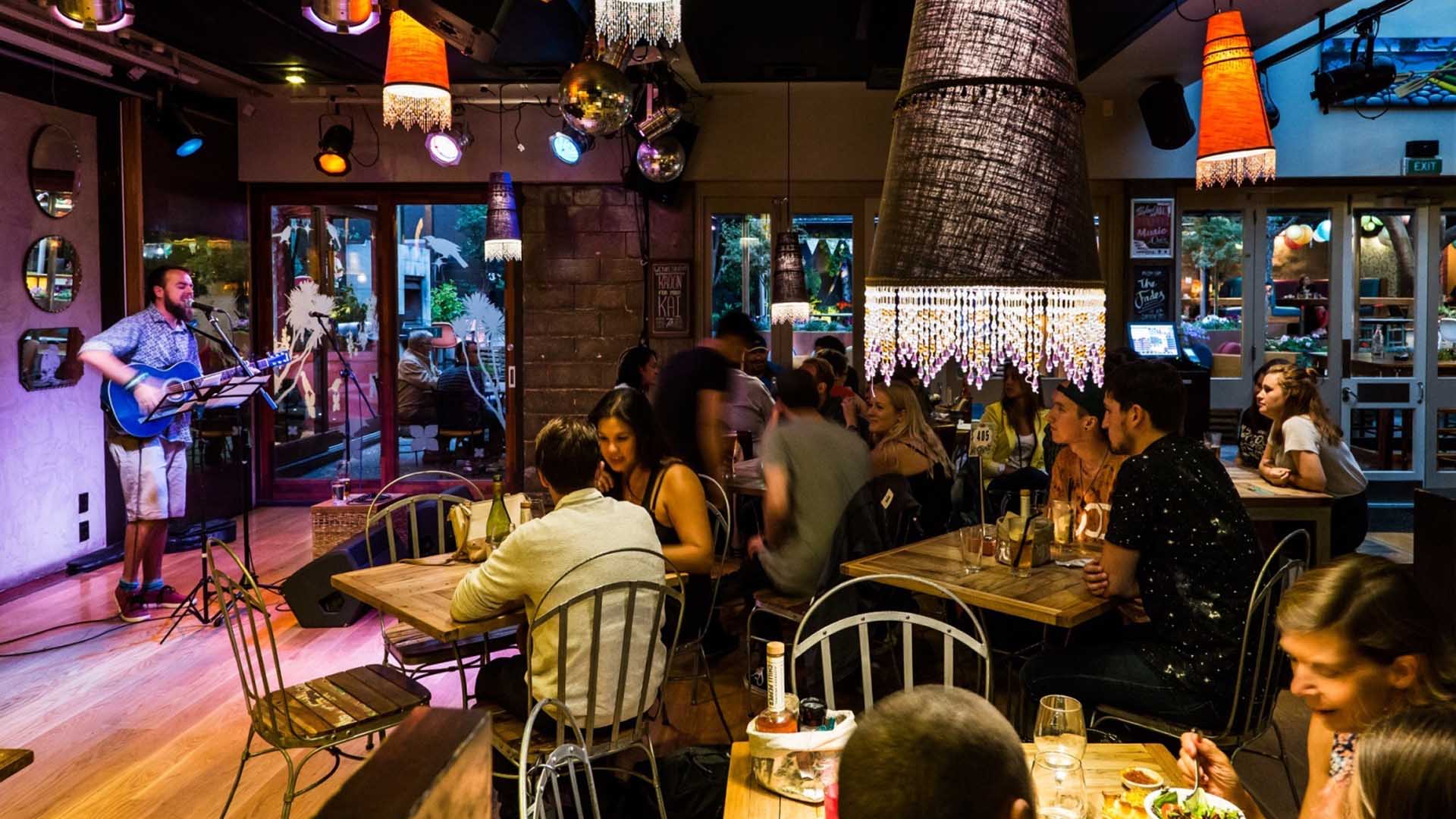 On one of those windy Welly days, where the rain is defying gravity and you don't feel like sitting in the cold office, there's a place for you. Nestled by the fire with a hot chocolate and free wifi, nothing can go wrong. There's delicious cabinet food and an amazing menu when you make it to lunch time. Two for one stonegrill is a bonus if you manage to stick it out until evening. No spot feels more homely than this. Rug up and make your way downtown.

Behind a roll up garage door tucked down one of the city's many side streets, lies a room of hab-dash sofas, damn good pies and some of the best coffee in a decent size mugs. It's those homely comforts that makes Raglan Roast a crowd favourite spot to settle in for a while. The coastal outpost offers a prepaid coffee order book, groovy baristas and natural light (a workspace luxury). The unassuming spot is an ideal place to head for a meeting or work on your own. If you can't tap into the wifi you may need to hotspot yourself, but we promise that home office away from home feeling is worth the data bill.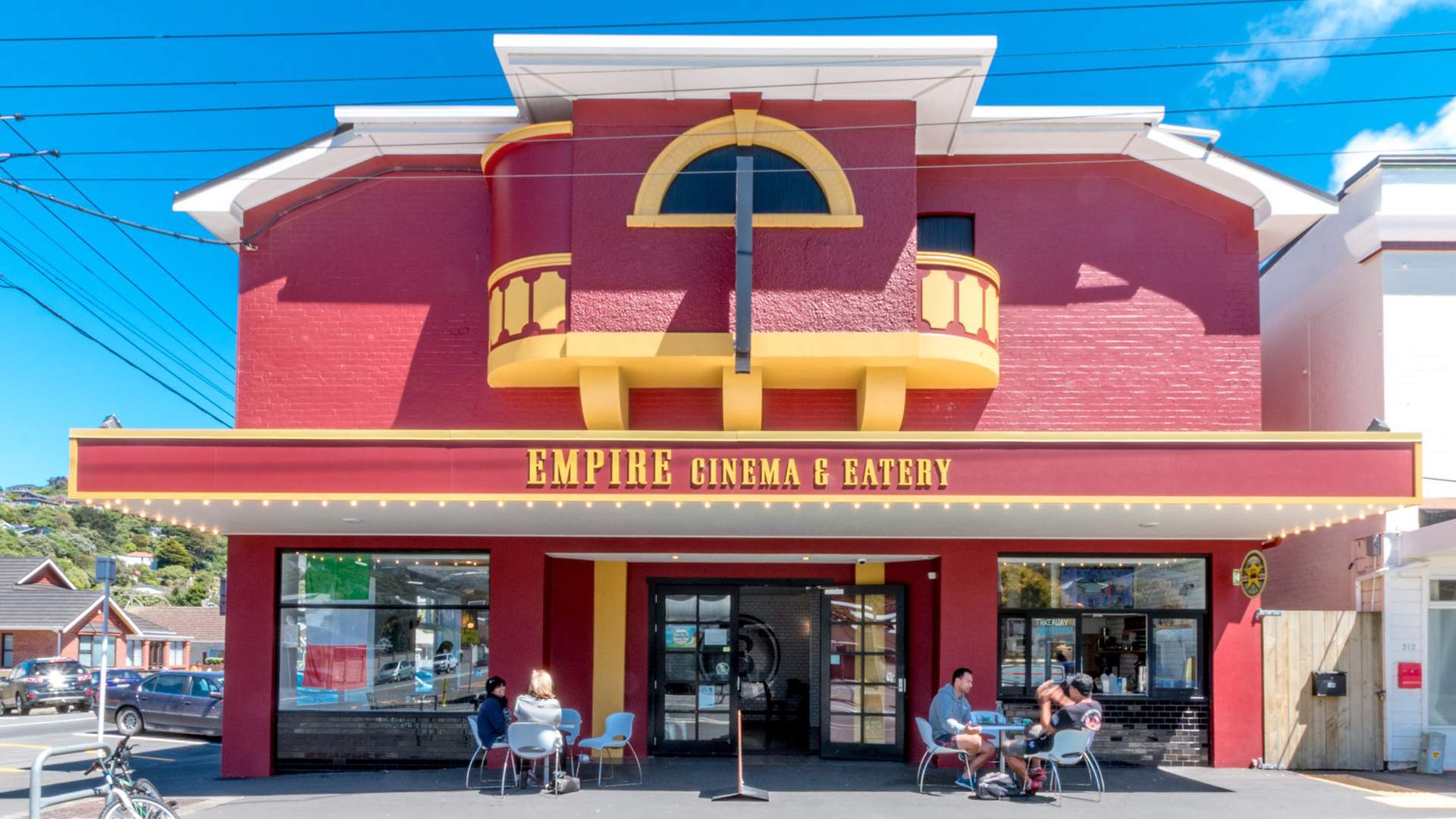 Ever fancied a career in film? Well here's the next best thing. Wellington is known as a hotspot for the industry. From studios to celebrities, the capital has it all — and there's no shortage of beautiful cinemas to boot. Island Bay's Empire Cinema & Eatery is no exception to the rule. There's sensational food coming from the kitchen. There's connoisseur-worthy coffee courtesy of Havana. But most importantly, a cinema full of the latest releases if you're looking for a little inspiration. It's not your traditional working-on-the-go spot, but don't knock it until you try it.