Aunty Donna's Magical Dead Cat Tour
The Australian comedy trio are arriving from across the ditch to perform a series of shows throughout New Zealand this month.
Folks around Aotearoa are about to learn a very important truth. If you loved Aunty Donna's Big Ol' House of Fun on Netflix — aka the platform's best comedy of 2020 — then you'll have already heard this crucial nugget of wisdom. Everyone could use a reminder, though, because knowing that everything's a drum is just that essential.
Aunty Donna, purveyors of such powerful tidbits, are spreading the word around New Zealand. After their 2021 roadshow The Magical Dead Cat Tour was cancelled due to obvious COVID-related reasons, the comedy trio is heading to stages in Auckland, Wellington and Christchurch this month.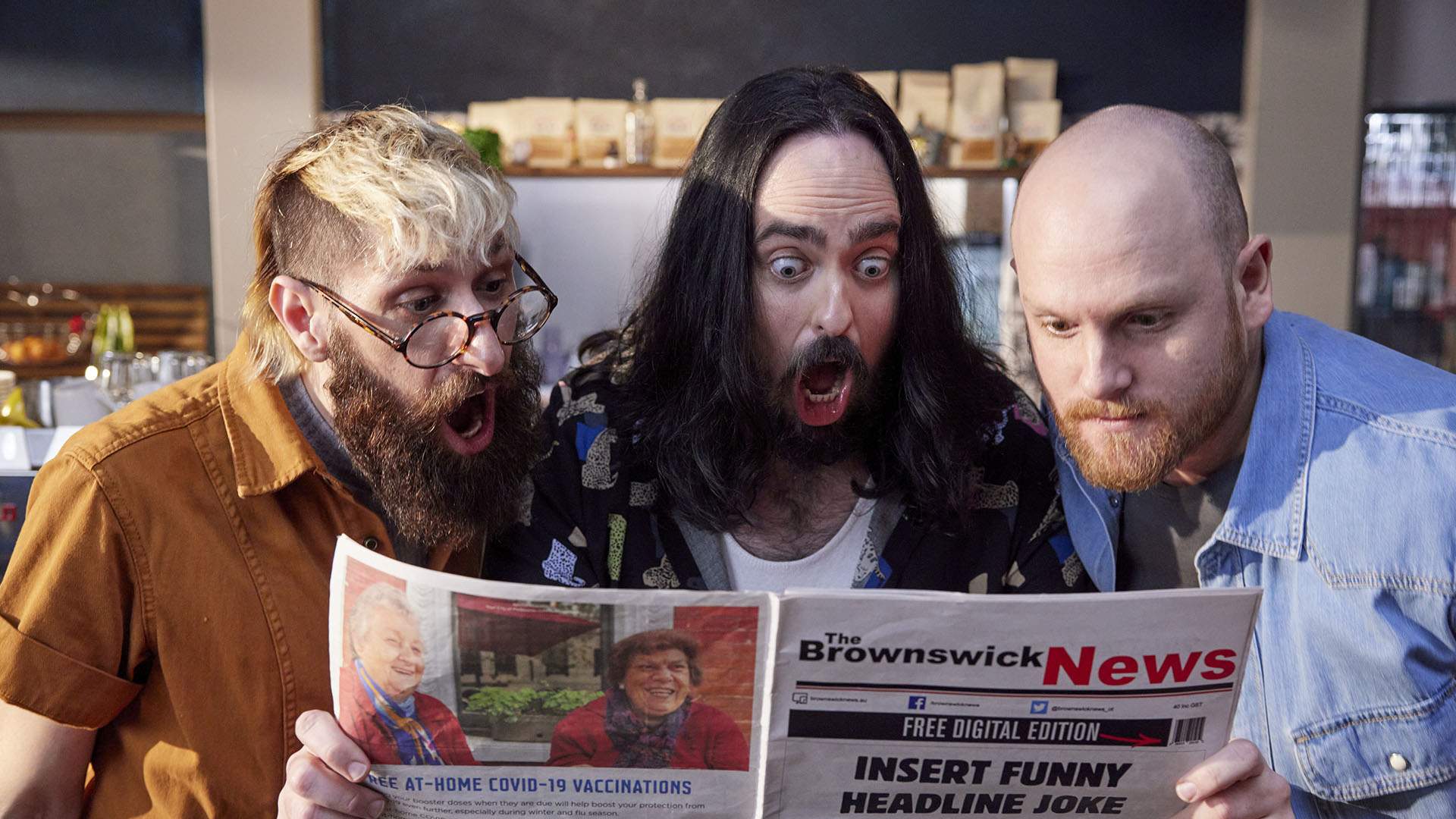 Writers and performers Mark Samual Bonanno, Broden Kelly and Zachary Ruane will be breaking out their distinctive brand of humour while travelling around the country between Saturday, December 10 and Saturday, December 17. Yes, it's coming up quickly but you can still grab tickets to all six shows — Aucklanders have four shows to choose from at the Q Theatre, while those in Wellington need to be free for a one-off at the Opera House on Saturday, December 17. Travelling south to Christchurch for the festive season? You can catch the trio at the Issac Theatre Royal on Monday, December 12.
Aunty Donna's Big Ol' House of Fun was just the dose of hilarity we all needed in 2020 (and last year, for avid re-watchers), so the troupe's tour is certain to prove the same this year — but in-person.
Check out the trailer for Aunty Donna's The Magical Dead Cat Tour below — and then nab your tickets here.