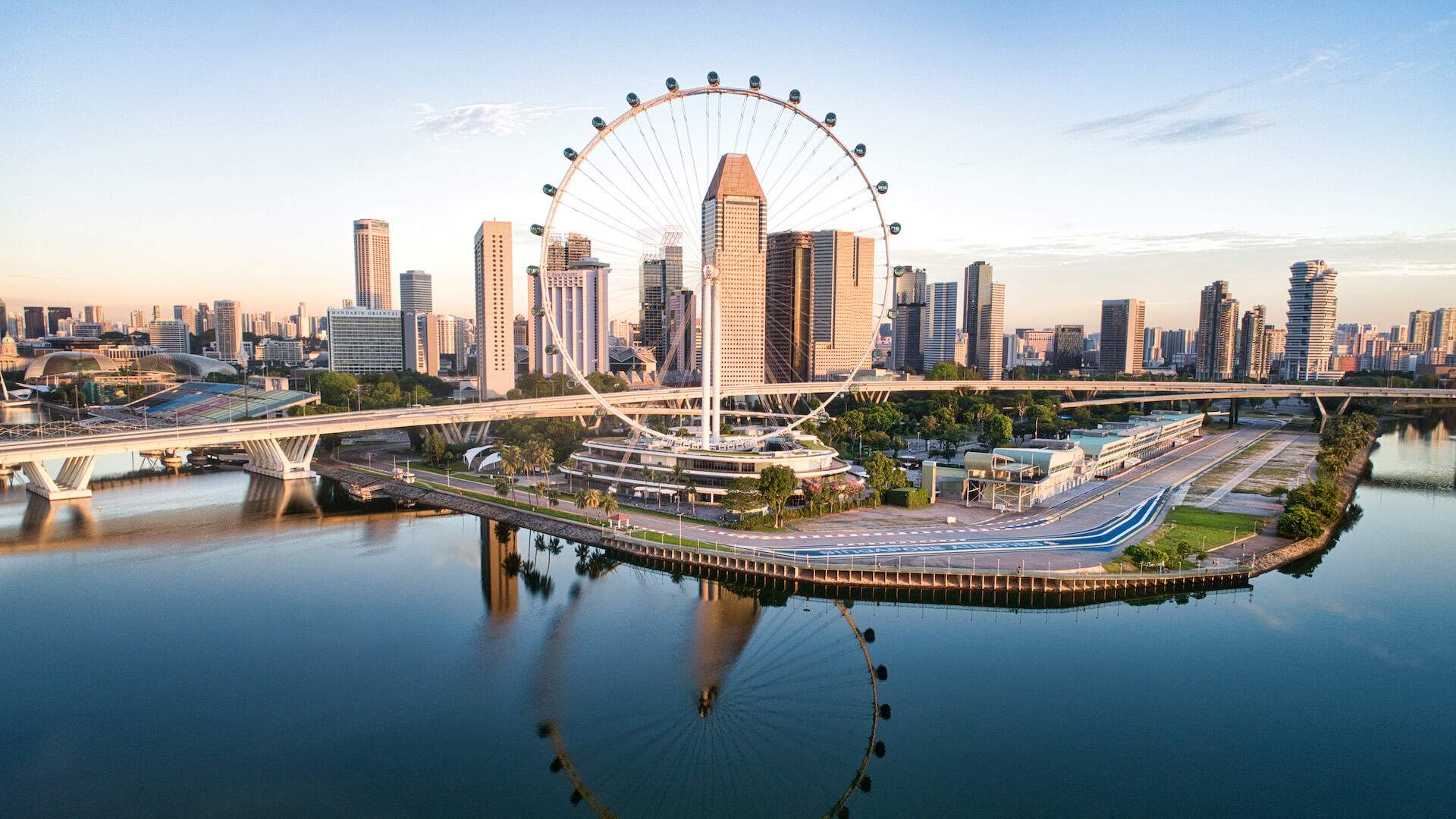 Hawker Centres, Michelin-Starred Dining and a Private Cooking Class Alongside Nelly Robinson
Book This One-of-a-Kind Foodie Holiday Around Singapore
We went on this trip with Chef Nelly Robinson earlier this year and can't wait for you to experience it for yourselves.
We are obsessed with Singapore's food scene. As is NEL owner and Chef Patron Nelly Robinson. That's why we have teamed up with Nelly and the Singapore Tourism Board to create a totally unique culinary tour of Singapore — that can only be booked through Concrete Playground Trips.
In the interest of quality control, we went on this food-filled trip with Chef Nelly earlier this year, travelling to the same restaurants, bars and experiences that are included in this package. We even cooked alongside the legend himself, just as you will if you nab one of the limited spots on this trip.
If you're keen to join this four-day getaway, you'll need to book your spot on the trip that runs from June 16–19. That should give you plenty of time to plan. But in the meantime, get inspired by the full itinerary below.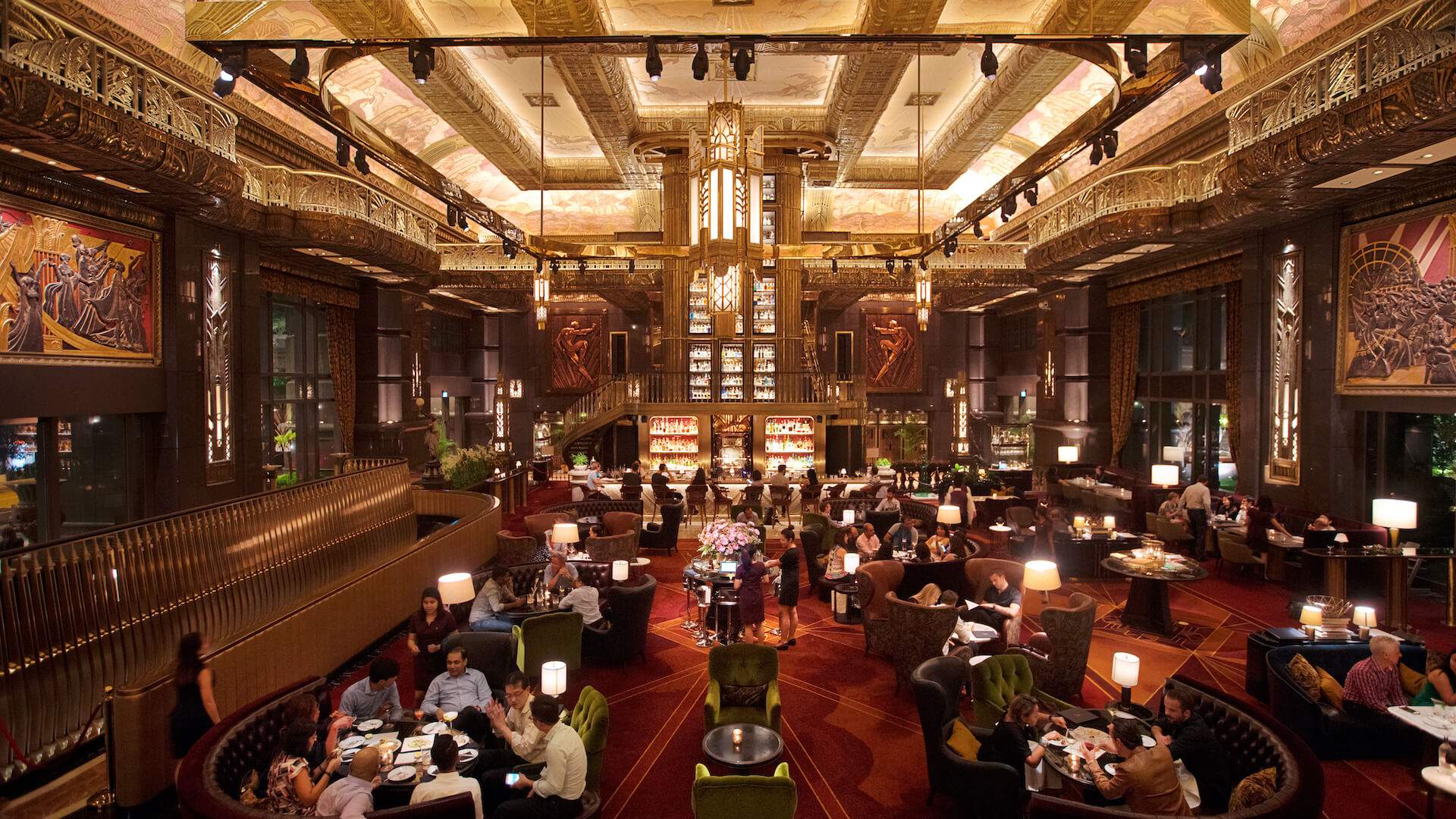 Check in to your five-star hotel and start exploring the city.
Day One
The fun starts on Friday. Either you land on this day or you choose to arrive a few days earlier to explore the city by yourself. Whichever option you choose, this is the day you check in to your home for the next three nights —the Pan Pacific Singapore.
This five-star hotel is right in the heart of Singapore, boasting views across Marina Bay, the South China Sea and surrounding city skyline. We'll put you up in a Deluxe Room which includes breakfast downstairs every day. The hotel has been finishing up its latest renovation so you can expect beautiful new finishes and details.
How you spend the rest of your Friday is entirely up to you but we do have a couple of suggestions for where to eat and drink.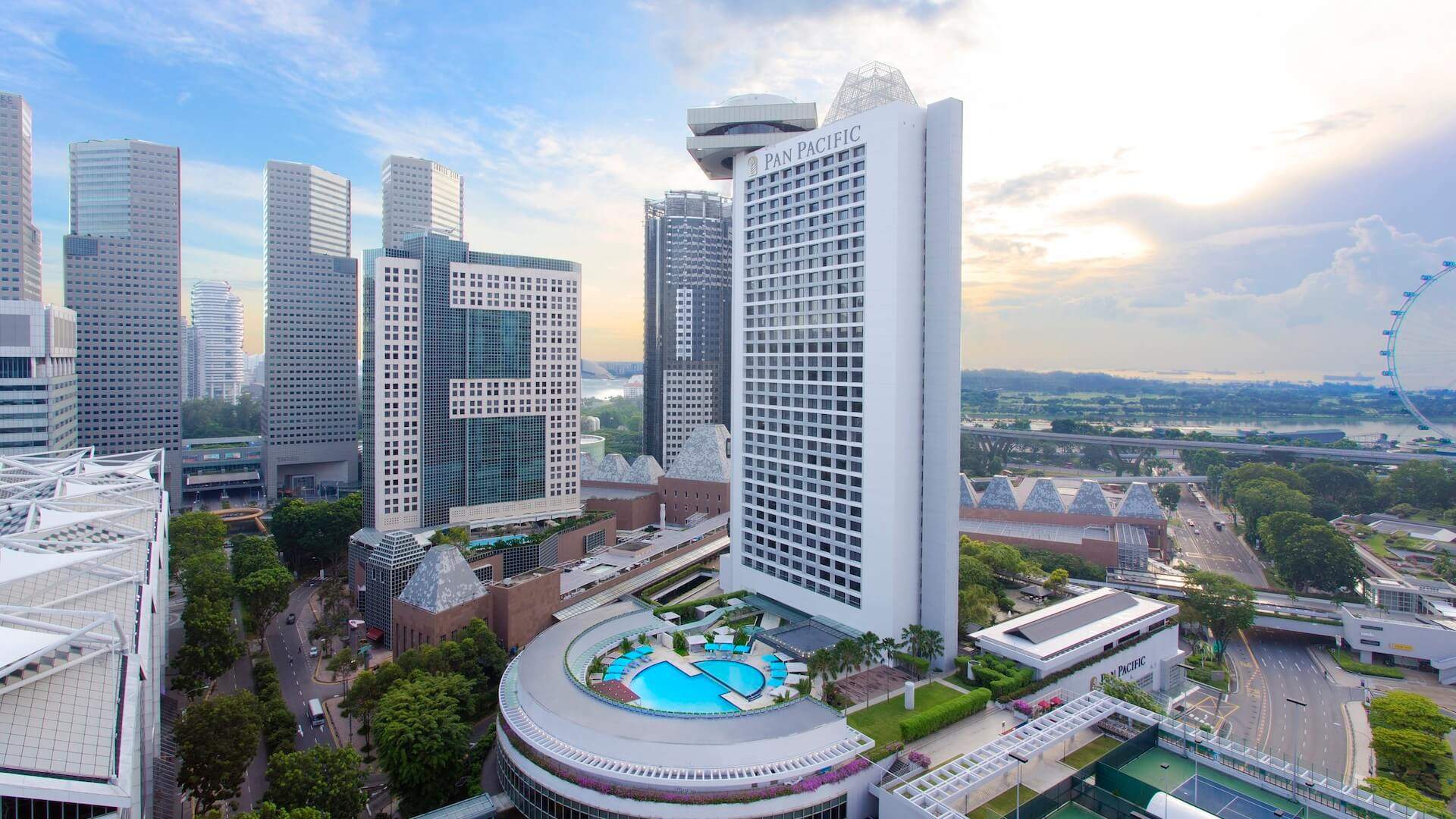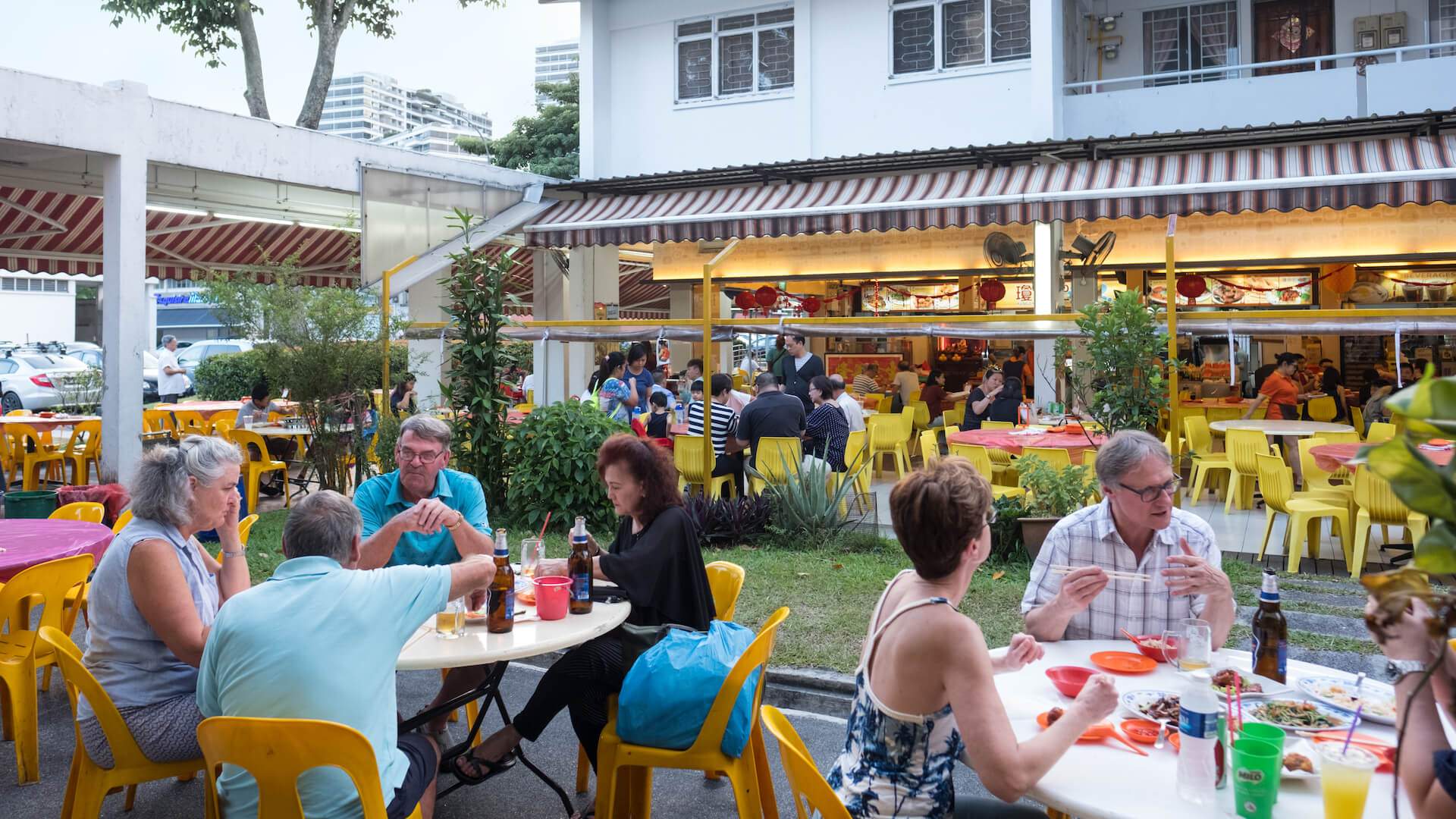 First off, we suggest you grab dinner from Keng Eng Kee in the light industrial area of Alexandra. This is a proper local food haunt known for its zi char — meaning "cook and fry" in Singapore's Hokkien dialect. This dining experience offers a menu of over 100 wok-fried dishes, with each zi char eatery famous for its own signature dishes.
Our favourites at Keng Eng Kee include (but are certainly not limited to) the Marmite fried chicken, coffee glazed pork ribs and the cereal-dusted prawns. Wash it down with ice-cold beers, served by the local Tiger Beer 'auntie' (a local term used to respectfully address someone senior) who makes her way around the tables keeping the boisterous but laidback atmosphere alive.
A special mention must also go to the moonlight hor fun dish. A big plate of wide flat rice noodles is mixed with an egg, prawns and spring onions — all drenched in a thick, smoky sauce flavoured with soy, pork fat and a dash of sugar. This and the pork liver claypot are two of Keng Eng Kee's signature dishes.
After feasting at this local neighbourhood spot, we suggest you grab a nightcap at Atlas Bar. This grand space has been covered in Art Deco features. And we mean covered. Each and every centimetre of this bar has been jazzed up with opulent fittings.
Order some champagne (Chef Nelly's recommendation) or the flight of three martinis (our recommendation) and enjoy the stunning surrounds. Hitting up either or both of these spots will get you primed for the rest of the trip's activities.
Hawker centre food tour, a trip to the Museum of Ice Cream and beachtime hangs.
Day Two
For Saturday morning, we've organised a special food tour in Chinatown. Now, we know breakfast is included as part of your hotel stay, but you'll probably want to skip it this day. You'll be eating constantly during this three-hour walking feast so you'll want to go hungry. Trust us, we are seasoned professional eaters and even we felt challenged.
You'll visit a traditional coffee house and learn how to order Singapore coffee — no flat whites or cortados will be on this menu. You'll then go to a bakery to try pandan cake before hitting up a small shopfront that specialises in egg custard tarts. You'll be arriving in the morning, so you can try them while they're hot and fresh.
From there, you'll eat one of Singapore's best chicken rice dishes (with a free chicken soup station located in the corner). Then it's off to the largest hawker centre in Singapore, Chinatown Complex Market and Food Centre. There are 260 food stalls in this one hawker centre. Yes, it could be overwhelming but fear not — your guide will find you a seat and order a bunch of the best dishes for you to try, removing the need for crippling decision-making pressure. And you can also go exploring, trying stacks of extra cheap eats for yourself. This is a place you'll bank in your favourite food memories.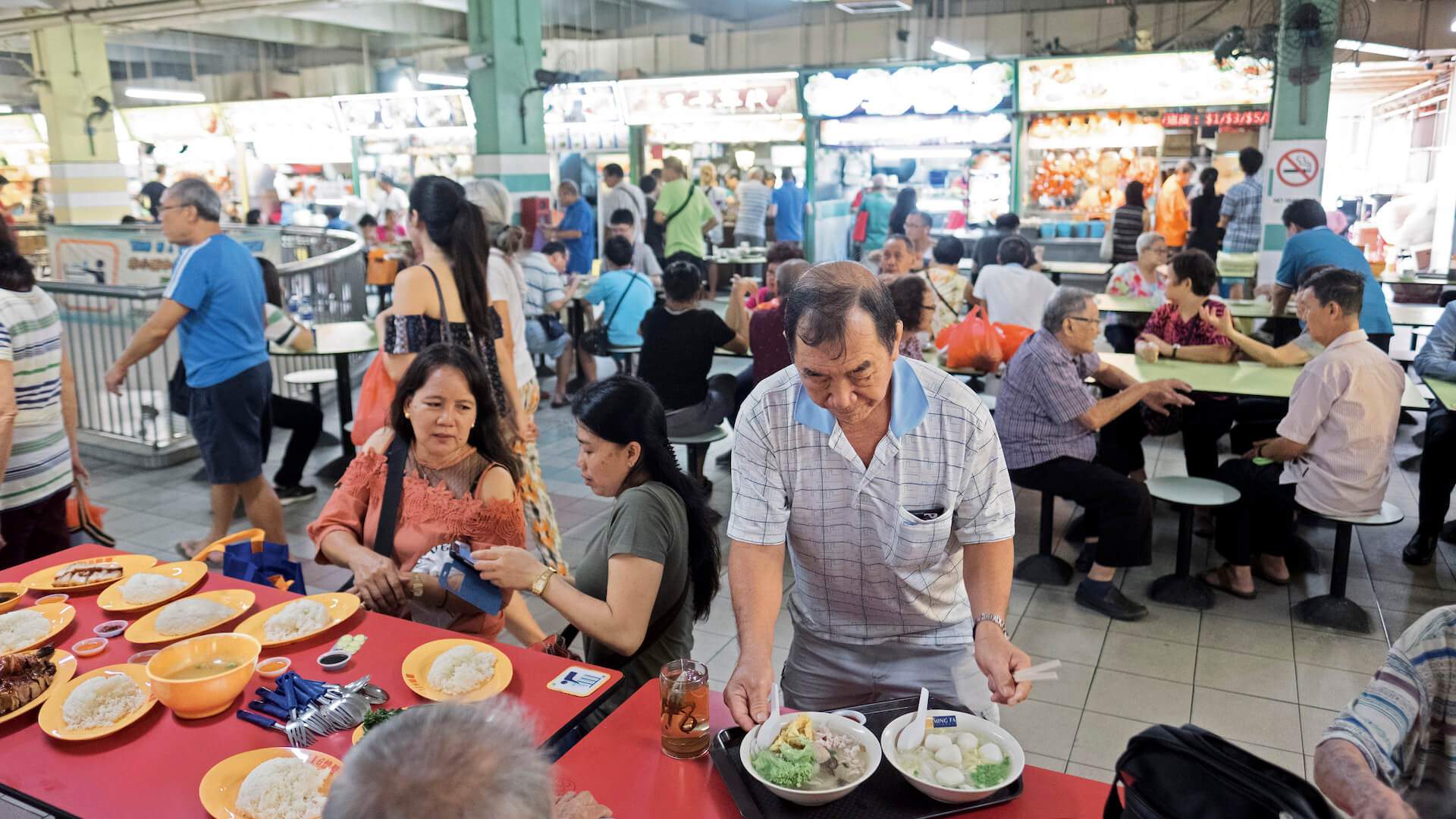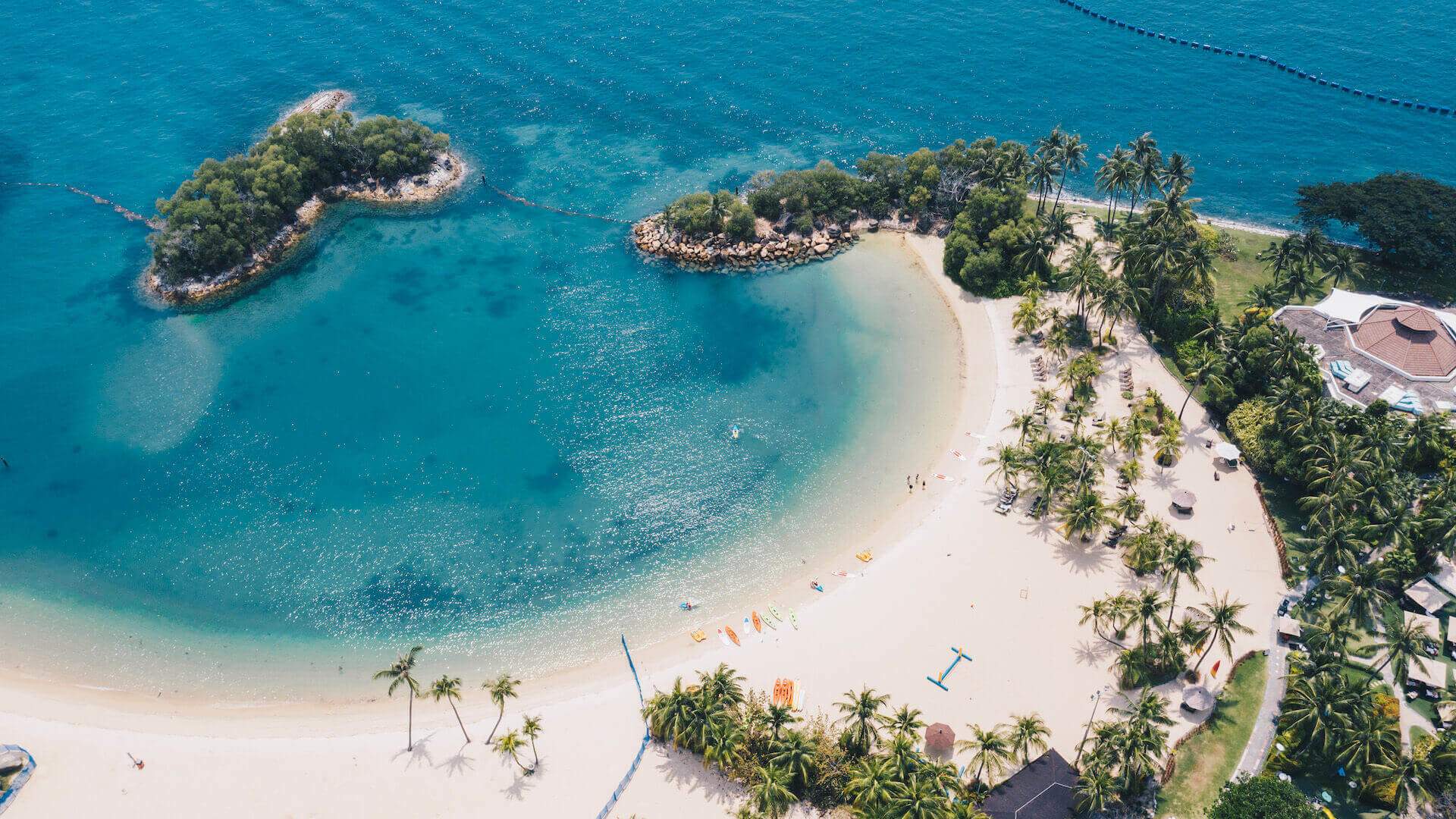 More free time follows this leg of the trip. Either head back to the hotel for a swim in the outdoor pool overlooking the city's skyline or keep moving to experience the city on the ground.
If you choose the latter, you could hit up the Museum of Ice Cream, a playful interactive experience that features over a dozen rooms filled with interactive ice cream-themed installations. Here, you get to feel like a kid again and get some primo Instagram fodder. But the best part is the unlimited ice cream that comes with your entry. Embrace the brain freeze.
And if the weather is good, then you can't pass up a trip to the island of Sentosa. Hop on the cable car and enjoy the scenic trip to this resort-like part of Singapore where some of the rich and famous live. Soak up stunning views on the SkyHelix ride or craft your own perfume at Scentopia before filling up on more food at Central Beach Bazaar. Alternatively, you can book a spot at one of the beach clubs and laze your day away.
Our last recco for Saturday is dinner at Hai Tien Lo. Located on level three of Pan Pacific, this award-winning restaurant hits the spot with elegant traditional Cantonese cuisine from dim sum to signature dishes like tea smoked crispy chicken and wagyu beef cheeks. And you can have 15% off your bill when you book our travel package.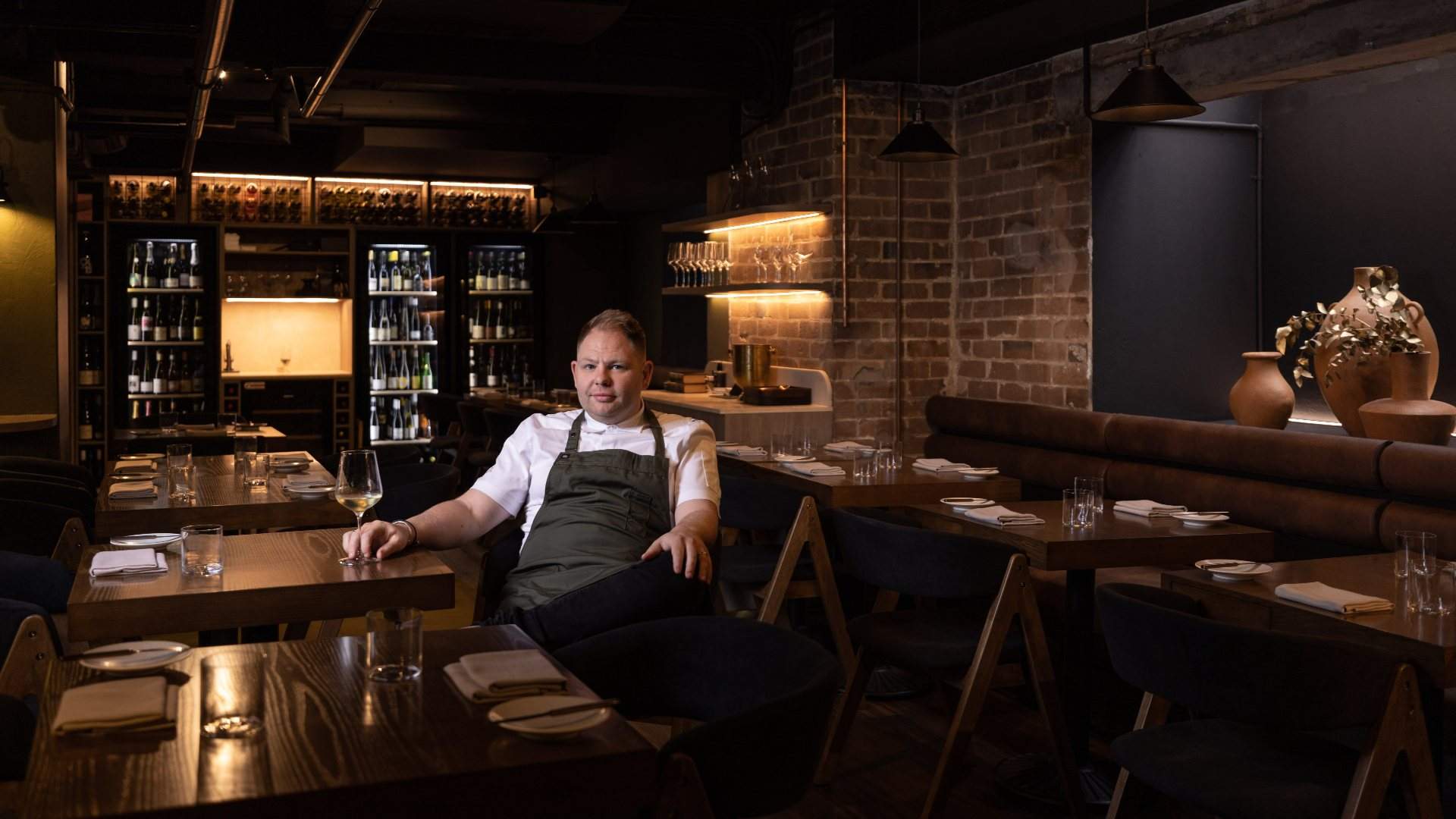 Spend the entire day with Nelly Robinson.
Day Three
This is the biggest day of them all. And the day where just about every decision is made for you. We've even organised your transport. All you have to do is go along for the ride and have a ball.
Chef Nelly will be your host to show you around some of his favourite sights, bites and experiences in Singapore. The first stop? A cooking class with local cooking personality Ruqxana Vasanwala, in the backyard kitchen of her own home. She'll be leading the activity, but Chef Nelly will certainly have a few things to teach you too.
Once you've cooked up a bunch of traditional Singapore dishes, you'll get to eat the fruits of your work on Vasanwala's front porch — a true one-of-a-kind opportunity.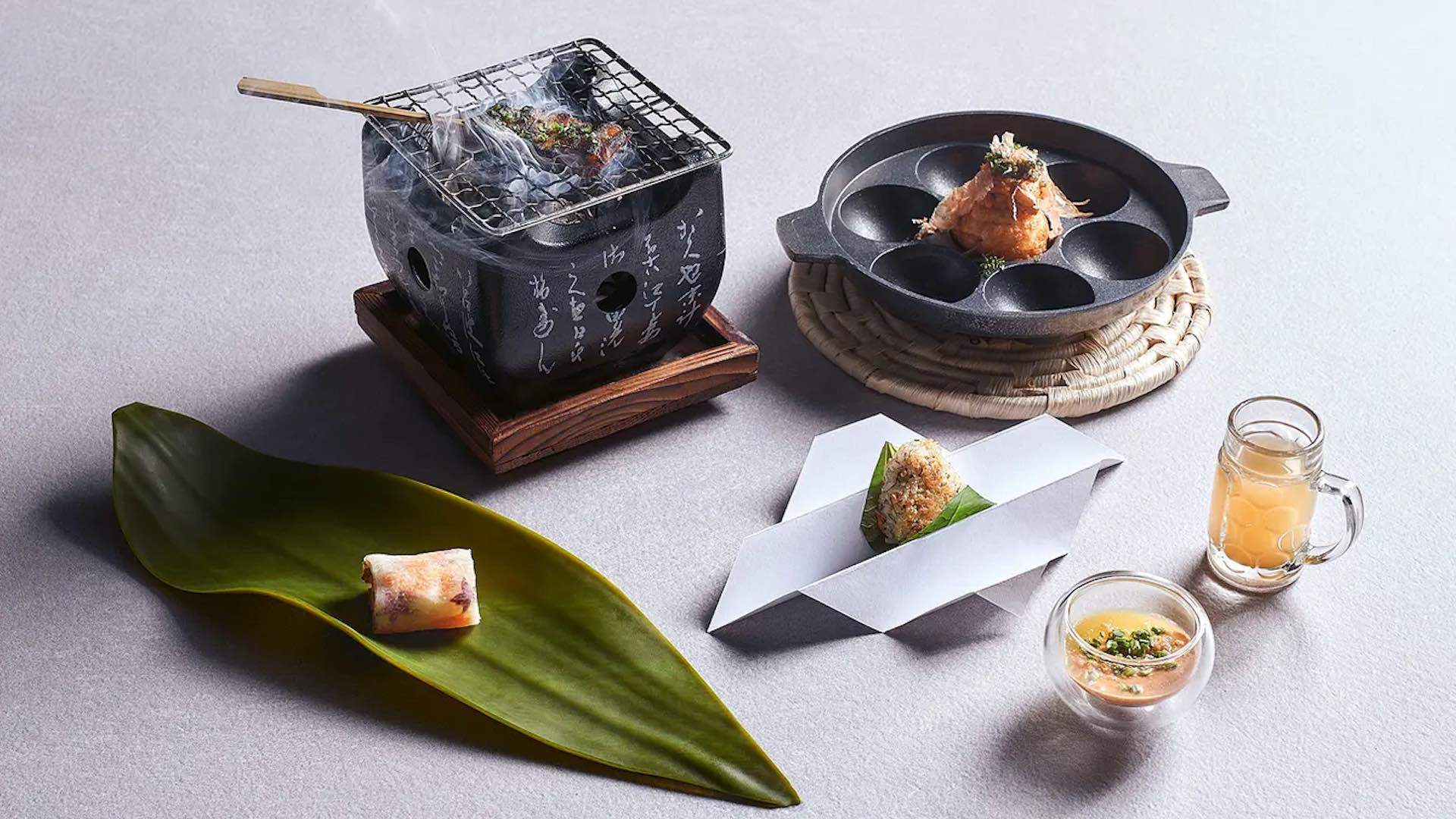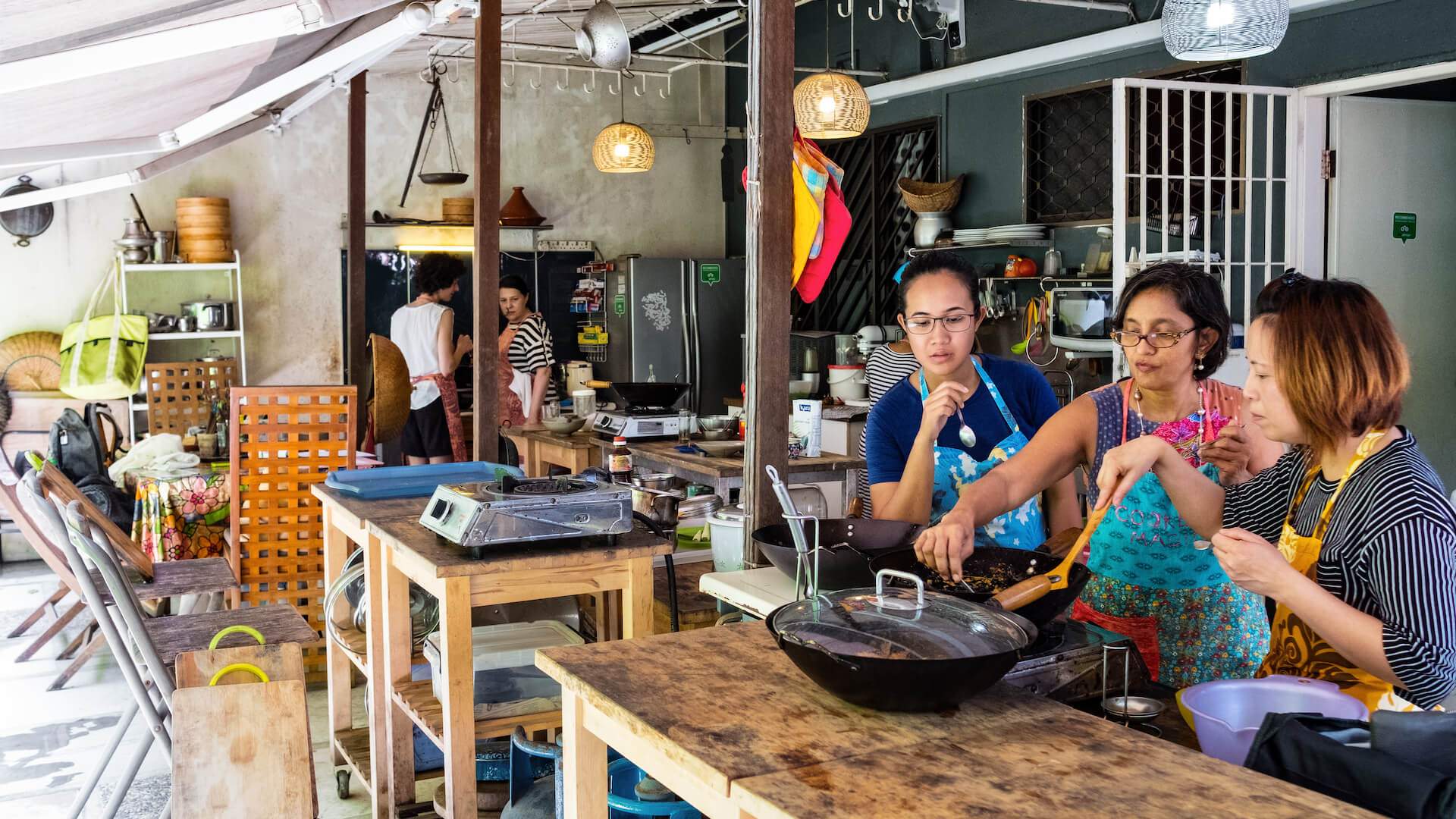 Next on the agenda is a short trip to Mr. Bucket Chocolaterie. Located in a former army barracks, this artisanal chocolate maker is known for sourcing quality cocoa from the region and its strong focus on sustainability. Enjoy the 'bean to bar' tasting experience and the option to customise your own chocolate bar while there (try to beat our sesame, pretzel and popping candy dark chocolate bar).
From here, you have the option to join Chef Nelly for some pre-dinner cocktails at Hopscotch at Gardens by the Bay. Similar to NEL in Sydney, the Hopscotch team focuses on creating unique drinking and dining experiences with a strong concept and thought behind each. These cocktails are anything but ordinary and each drink comes with its own bit of theatre.
Then it is off to the holy grail of dining experiences – dinner at one Michelin-starred Restaurant Labyrinth. The brainchild of Chef LG Han (who is also good friends with Chef Nelly), this restaurant is an expression of local flavours and Chef Han's food memories — while also reimagining traditional hawker food. Expect a feast for the senses during this decadent degustation. Trust us, you'll never see Singapore cuisine the same way after this.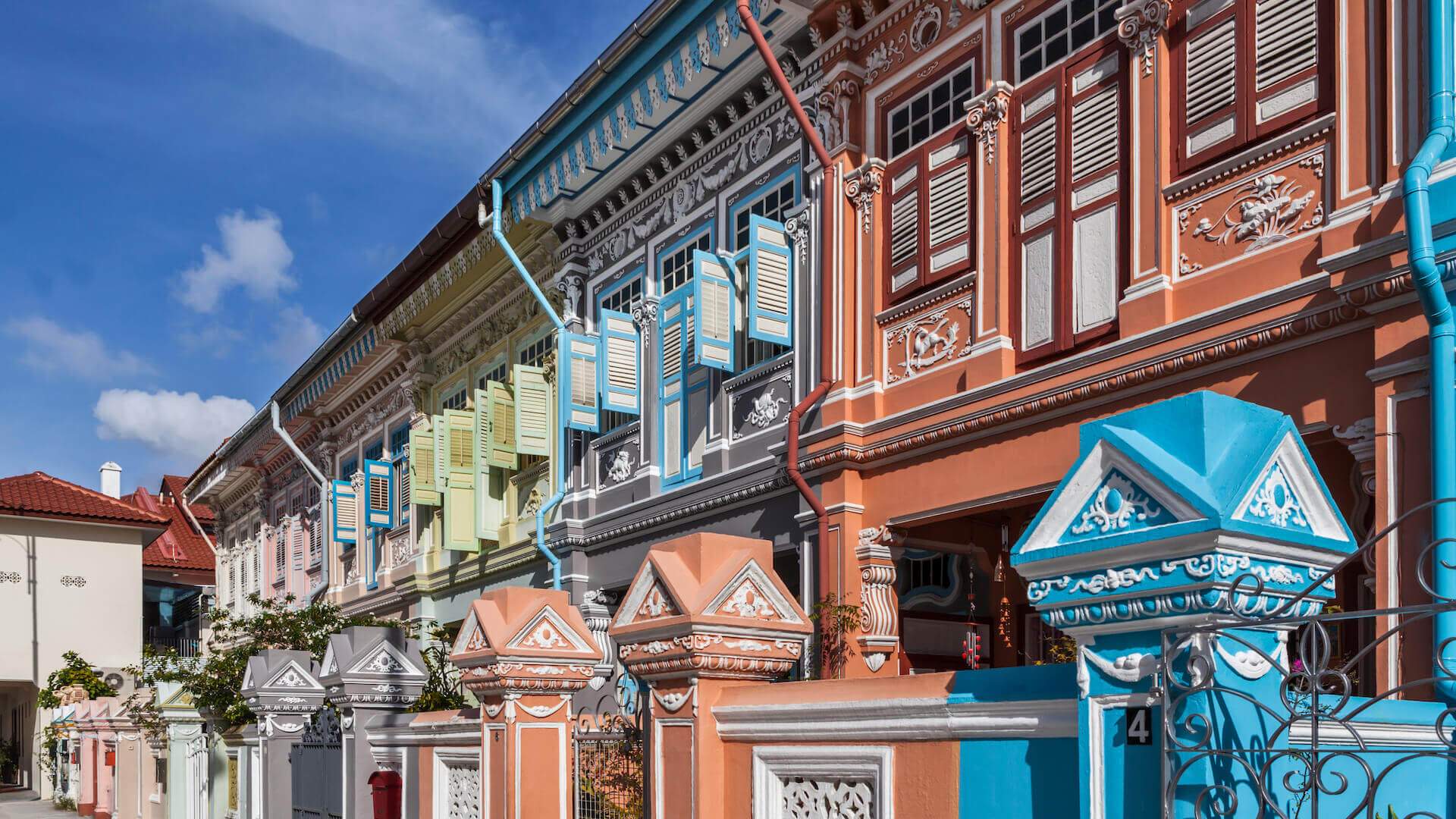 Sneak in a last-minute trip to the Katong-Joo Chiat precinct.
Day Four
Come Monday, it's time to say farewell to your travel buddies and Pan Pacific Singapore.
But if you have time on the last day, leave your luggage with the concierge and take a quick trip to the Katong-Joo Chiat precinct.
This area is home to colourful shophouses, mouth-watering food and Peranakan culture. Some places on our hit list include Kim Choo Kueh Chang, Birds of Paradise Gelato Boutique, the colourful Koon Seng Road shophouses and the famous 328 Katong Laksa. Why not sneak in one more feast before heading home?
Head to the Concrete Playground Trips website to book your spot on this exclusive culinary journey in Singapore with Chef Nelly Robinson, taking place from June 16–19. But hurry, only a very limited number of tickets are available. 
Images: Singapore Tourism Board
Concrete Playground Trips
Book unique getaways and adventures dreamed up by our editors