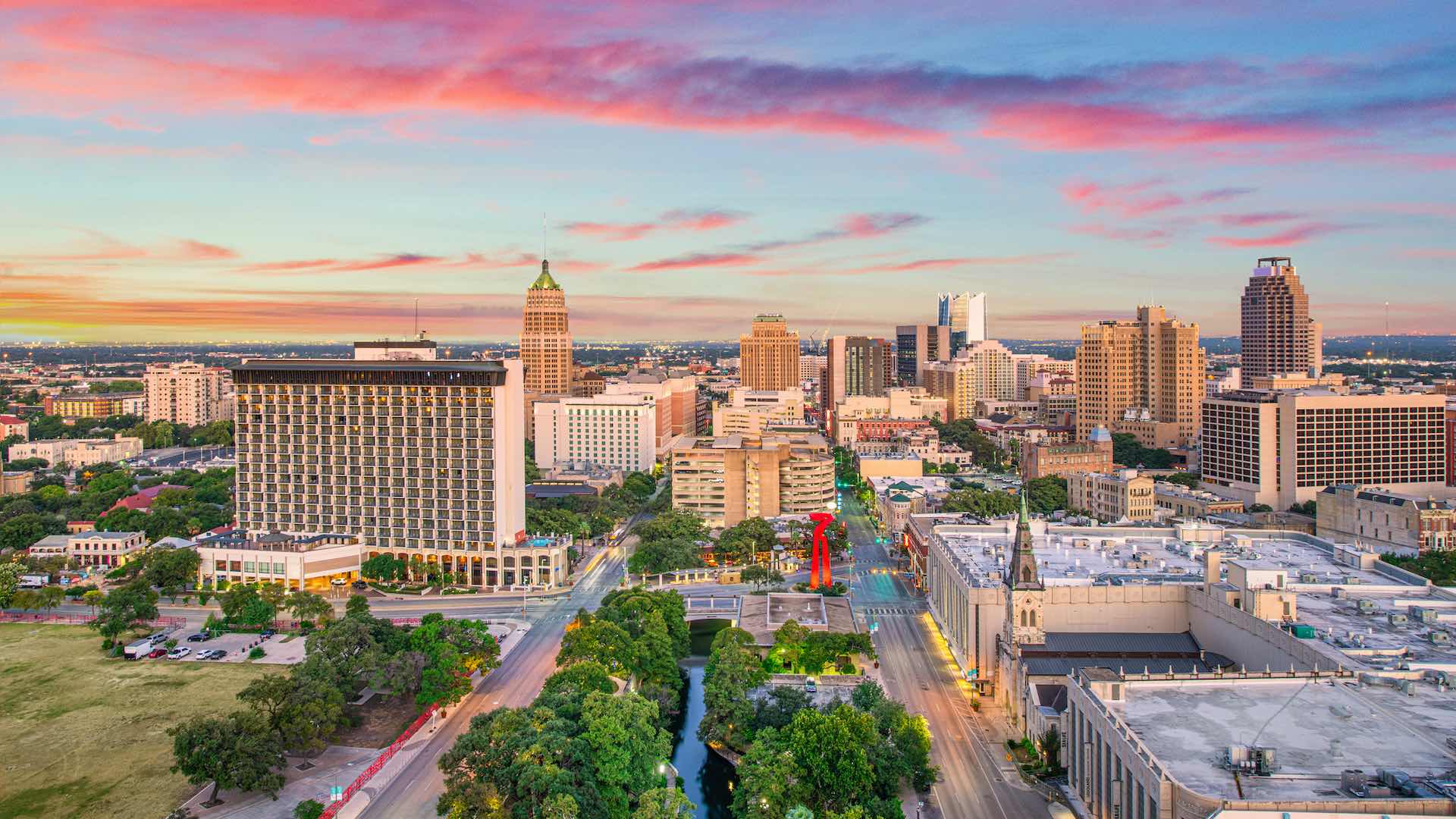 The Heart of Texas History:
An Essential Visitors Guide to San Antonio
The Alamo City is home to significant historical sites and one of the most photogenic rivers you'll ever see.
To the south of Texas, things begin to blend with the close neighbour of Mexico, thanks to a historical overlap of territory. At the core of that is the city of San Antonio, founded by Spanish colonists in 1718 and then contested by various groups until it became part of Texas in 1836.
The rich history of the area combined with the significant cultural influences make it a prime destination for any Texas tour. So with the help of Travel Texas, we've compiled the definitive list of where to stay, what to see and what to eat when you're in the Alamo City.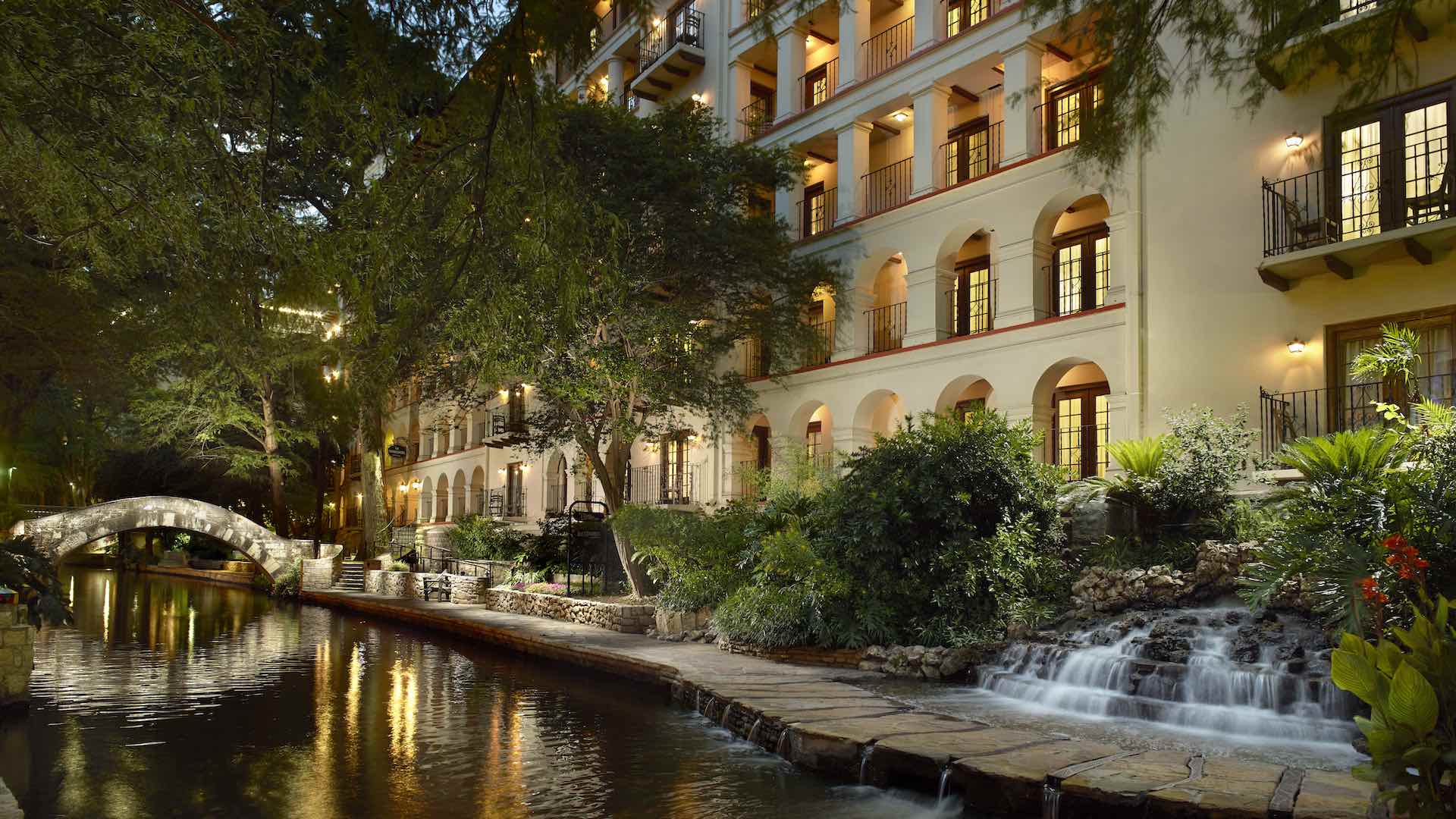 Where to Stay
OMNI LA MANSION DEL RIO
The influence of San Antonio's colonial history is apparent with a stay at the Omni La Mansión Del Rio, a downtown hotel with Spanish colonial architecture and style everywhere you go. From the upscale interior rooms to the leather-packed lobby, it's a great place to start getting immersed in the city. If you're looking for relaxation, you can unwind in the onsite spa or heated courtyard pool.
Image courtesy of Omni Hotels.
HOTEL EMMA AT PEARL
At a different spot on the famous San Antonio Riverwalk is a hotel that stands as one of the best-rated hotels in the US. Hotel Emma at Pearl is a part of the busy Pearl District. Built in a former brewhouse and boasting 146 rooms, seven suites, three onsite eateries and a pool, it really has it all. The hotel is very aesthetic, with a historical and almost industrial feel, while also being oh-so-luxurious.
THE FAIRMOUNT
Finally, away from the river but still steeped in history is our third choice, The Fairmount. Dating back to 1906, the entire hotel was lifted and moved in 1986 to its current location, setting a world record for the largest structure ever moved on wheels. With credit like that, no wonder it's still so popular. Guests have a run of 37 rooms to choose from, ranging from suites to queen bedrooms. Plus there are three choices for onsite dining, with a chic Tuscan restaurant, contemporary steakhouse and rooftop terrace.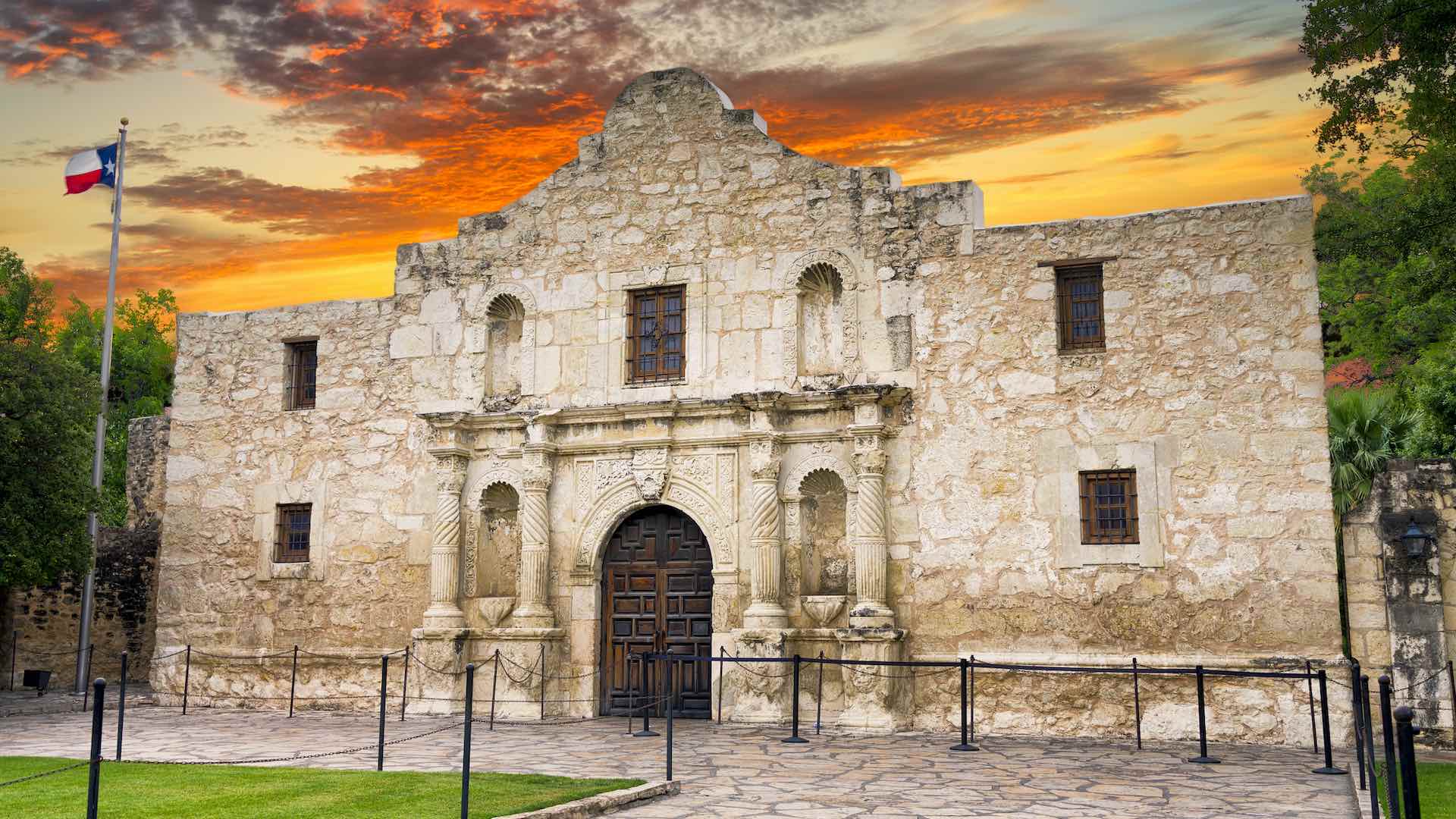 What to See
THE LEGENDARY ALAMO
If you have even a moderate understanding of American history, there's a good chance you've heard of the Alamo. Even if you haven't, it's a San Antonio must-see. The Alamo was built as a Spanish mission in 1718 and became a key part of the Texas Revolution in 1836 when almost 200 Texans withstood a siege from Mexican troops for almost a month. There are a lot of stories on that site, so, obviously, it's been restored into a museum, featuring galleries, guided tours, interactive demonstrations and more.
Image: Dean Fikar via iStock

THE SERENE SAN ANTONIO RIVER
Another significant sight in San Antonio, one that's a bit easier to find, is the San Antonio River. The picture-perfect 24-kilometre river runs right through the centre of town, with bustling hotels and restaurants and regular festive parades on its banks throughout the year. The entire stretch of river can be explored on a scenic Riverwalk on the paved (and scenic AF) shoreline, which takes you past some of the top spots in the city or you can take to the water on a guided river cruise.
THE THRILLS OF TEJAS RODEO COMPANY
If it feels like we're missing a key Texas experience, it could be because we haven't mentioned rodeo yet. That can be found in San Antonio with a visit to Tejas Rodeo Company. Rodeo, of course, means cowboys, music, food and pulse-raising bovine stunt work. Tejas Rodeo Company hosts the famous Texas bull shows (supposedly 'the greatest show on dirt') every Saturday from March to November, as well as regular live music, horse clinics, riding classes and more. Visitors can pair the shows with a thoroughly Texan feed at KC Steakhouse and Saloon, slinging Tex-Mex treats and ice cold drinks 'till the metaphorical cows come home.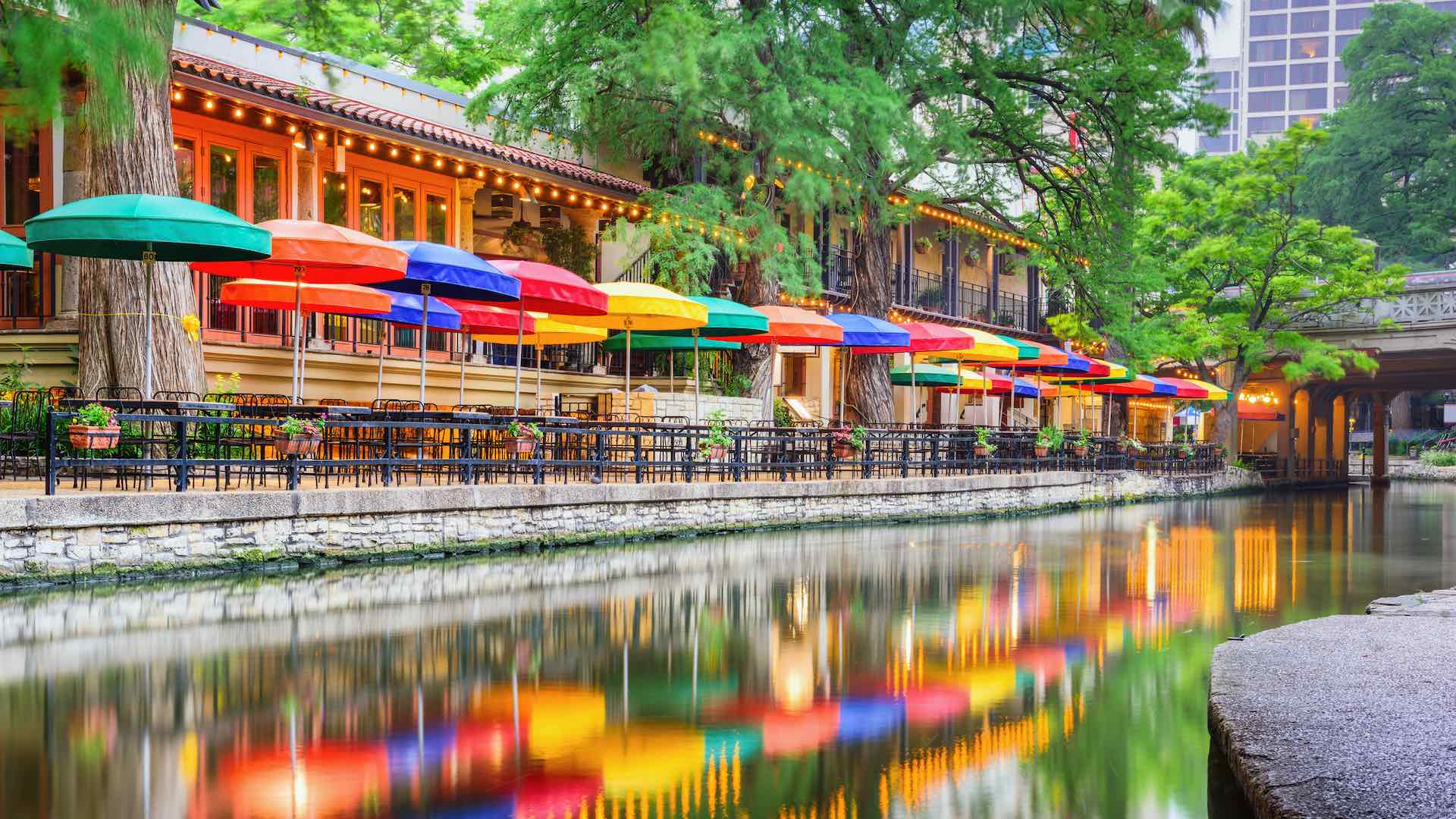 Where to Eat
HISTORIC RIVERSIDE DINING AT CASA RIO
If you enjoy a Riverwalk or River Cruise, you might take notice of a particular waterfront site with a bright array of umbrellas against a building that reads 'Casa Rio'. You're looking at one of the most popular Mexican restaurants in town, and the oldest business on the riverwalk (established in 1946). The experience is divine, with the ambience of the river paired with delicious food like fajita plates, street or crispy tacos, famous chilli con carne and more. A note, Casa Rio takes no bookings, so get there early.
TASTE THE FUTURE OF TEX-MEX AT PHARM TABLE
Further away from the river and the past is a new-age dining experience, one that champions the modern understanding of plant-forward foods and healthy lifestyles. This is Pharm Table, a restaurant on busy South Presa Street that first opened its doors in 2015. The Pharm team took research from Harvard School of Public Health and other institutes and put it into practice with a menu that aims to reinvent comfort foods with clean, anti-inflammatory ingredients. Said menu includes items like sweet potato waffles, 'India meets Mexico' guacamole and customisable avocado, chicken and beef proteins.
PICK FROM THE PEARL DISTRICT
Returning to the river, the bustling Pearl District, centred around the former Pearl Brewery complex, is now home to two dozen dining options, a hotel, living spaces, culinary school, regular farmers markets and more. The aforementioned dining options range across all styles and flavours starting with Ladino, which spotlights Mediterranean cuisine lovingly prepared in a wood-burning oven. There's also Full Goods Diner, an all-day eatery that champions flavours of south and central Texas, Best Quality Daughter, which offers a range of new American-Asian cuisines, and Brasserie Mon Chou Chou, which offers a rich menu of food inspired by French home cooking.
Accommodation and Experiences You Can Book Right Now
Let's Texas. Find your dream experience at TravelTexas.com
Images: Travel Texas, Visit Austin
Concrete Playground Trips
Book unique getaways and adventures dreamed up by our editors