By the Bottle Is a New Online Retailer Spotlighting Organic and Biodynamic Wines
Browse a vast selection of organic, natural, biodynamic and sustainably-produced wines from the comfort of your couch.
Sommeliers and brothers, Pete and John Connell, are hoping to remove the stigma around organic, natural and biodynamic wines with the launch of their new online retailer, By The Bottle.
The brothers, along with business partner Ashley Roberts, are part of the recent wave of COVID-19 returnees who are shifting their expertise and experience to the domestic economy. The trio have worked in restaurants and wineries between London, New York, Napa Valley and Melbourne, but now want to celebrate small producers from Down Under who are pushing to improve, innovate and take the wine industry in a positive direction.
"We think there's still a bit of a stigma around organic wines. That perhaps people worry they're substituting quality or taste for principles. But some of New Zealand's, and indeed the world's greatest wines, come off organic vineyards."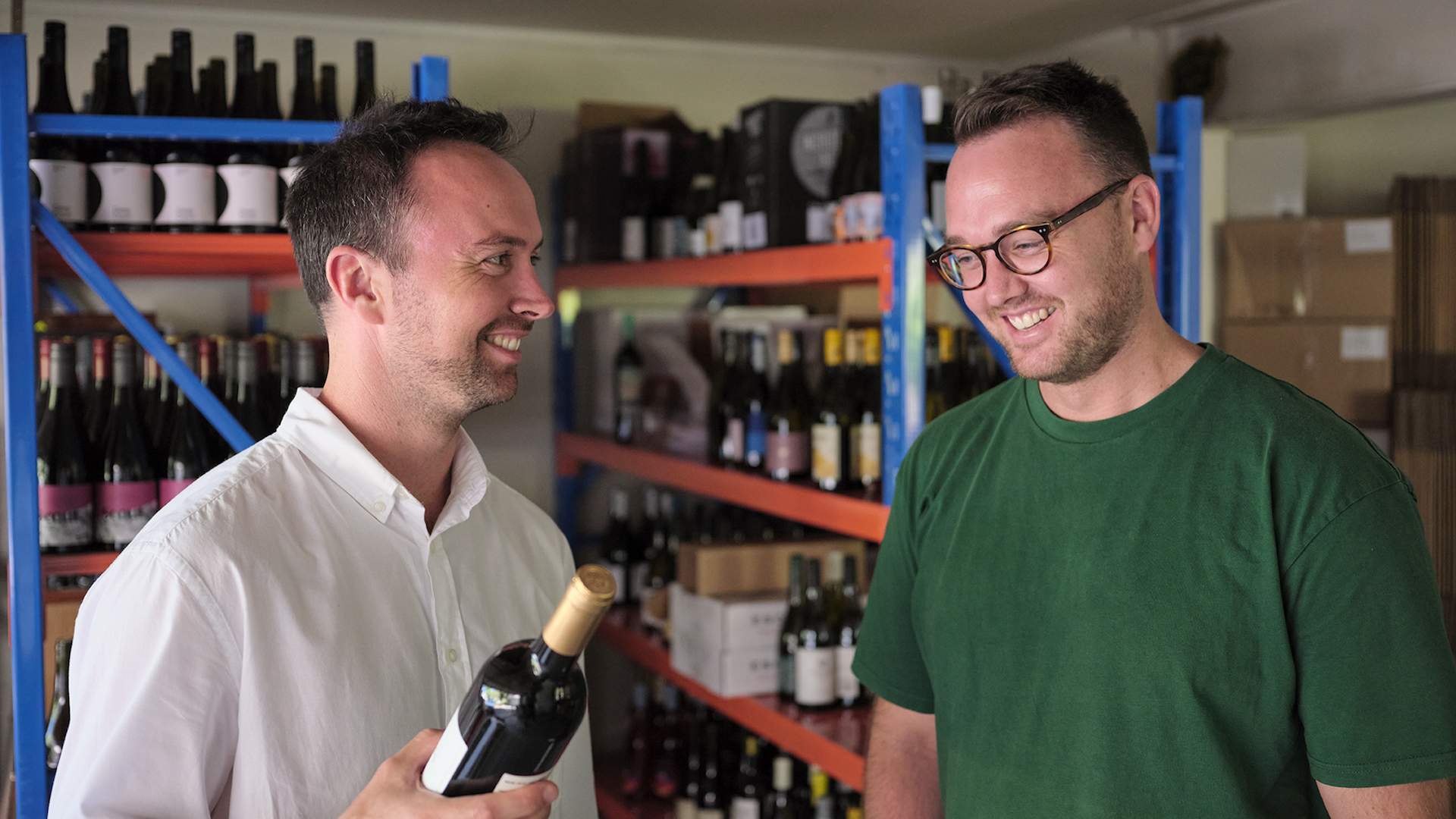 Visitors to By the Bottle can browse a vast selection of organic, natural, biodynamic and sustainably-produced wines, including white, rosé and red varietals, as well as fizzy drops and orange/skin contact wines.
Don't expect to find familiar supermarket brands or sub-$10 cleanskins. Instead, the store serves up a curated selection of beautifully labelled and intriguing drops from boutique operators. There's the likes of small family-owned Nelson producer Unkel, certified organic Hawke's Bay winery Supernatural, boutique Waipara operation Boneline and Gippsland's Patrick Sullivan Wine.
The spirits selection is more intriguing still and includes a six-spiced botanical rum produced in Auckland, red vermouth from Martinborough, small-batch gin from Great Barrier Island and maraschino cherry liqueur all the way from Croatia. Non-alcoholic sodas and kombuchas and craft beer round off the offerings.
The store is now shipping anywhere in New Zealand, by the bottle or by the dozen. The trio hope to expand to represent wine producers at local festivals and events, as well as hosting tastings and dinners.
For more information, visit bythebottle.co.nz.