FOOD & DRINK
Five Typically Meat-Based Eats to Enjoy with Your Vegan Pals
No animals were harmed in the making of these mouthwatering dishes.
Five Typically Meat-Based Eats to Enjoy with Your Vegan Pals
No animals were harmed in the making of these mouthwatering dishes.
---
in partnership with

The Economist, bastion of serious journalism, has proclaimed 2019 "the year of the vegan."  And so, Dear Meat Eater, in case you missed the memo, veganism is going mainstream. Whether someone eschews animal products for the sake of their health, the environment, or their fellow sentient beings, there is no longer any reason they should expect to compromise on flavour. We now have chefs who specialise in plant-based cooking, entire establishments devoted to vegan food, and ample pantry supplies from the supermarket to ensure that a vegan, or their pal, can whip up a tasty meal in no time. Plant-based food can and should be simple, non-elitist, and delicious.
To this end, we want to show you five typically meat-based dishes that have in recent times been successfully 'veganised' by local eateries. Successful veganisation means that the end product appeals not only to those who regularly abstain from eating meat but also to their more carnivorous pals. These dishes simulate their fleshy counterparts so convincingly that, if the companies behind them did not advertise them as plant-based, you might not notice the difference.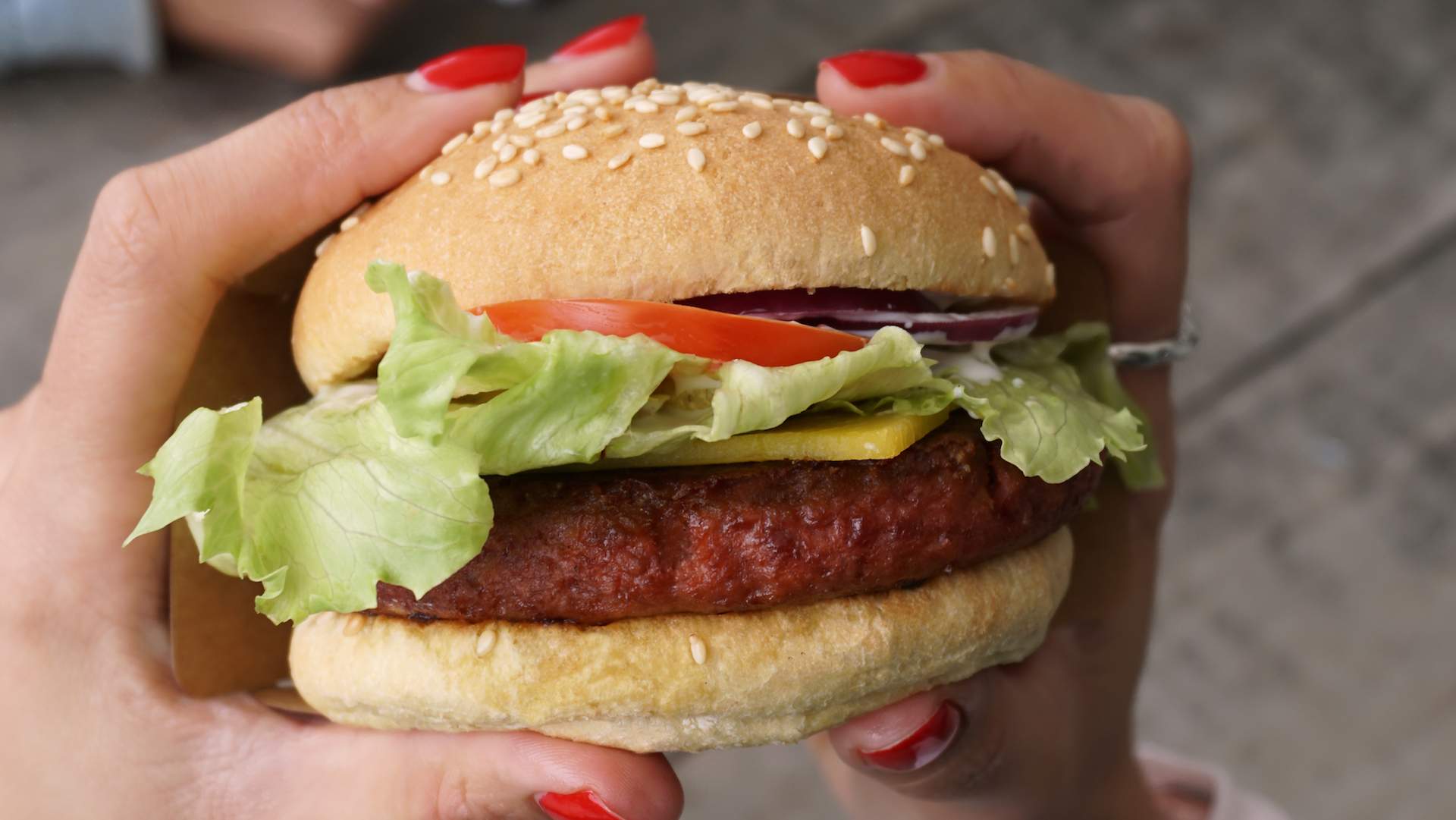 THE BEYOND BELEAF BURGER FROM BURGERFUEL
BurgerFuel has always catered for the whole gang. This fast food palace keeps us on our toes, and I'm not just talking about its changing specials (Smashed Browns again, anyone?). Now offering gluten-free options, low-carb options and soy milkshakes, BurgerFuel is one of the most easily accessible progressive burger joints in New Zealand.
But BurgerFuel's real point of difference is its food. For vegans and vegetarians who don't feel like cooking, BurgerFuel offers the true takeaway joint experience. From the teriyaki sauce slathered Combustion Tofu burger to the deep-fried pumpkin Motobites, the BurgerFuel experience is the same for vegans and non-vegans alike.
Although the Kiwi brand hasn't forgotten the original cheeseburger for your meat-eating friends, BurgerFuel still knows that sometimes vegans need a little pick-me-up too. That's where The Beyond Beleaf burger comes in. Smothering a 'would-you-believe-it's-not-beef' patty in vegan cheese and vegan aioli, BurgerFuel now has another tempting morsel good enough for your carnivorous mates and safe enough for a vegan. The Beyond Beleaf will initially take the form of a limited edition mini-sized burger, with vegan provolone cheese, vegan aioli, salad, and relish, served in a fresh artisan bun. It will be available from the its day of release until stock runs out.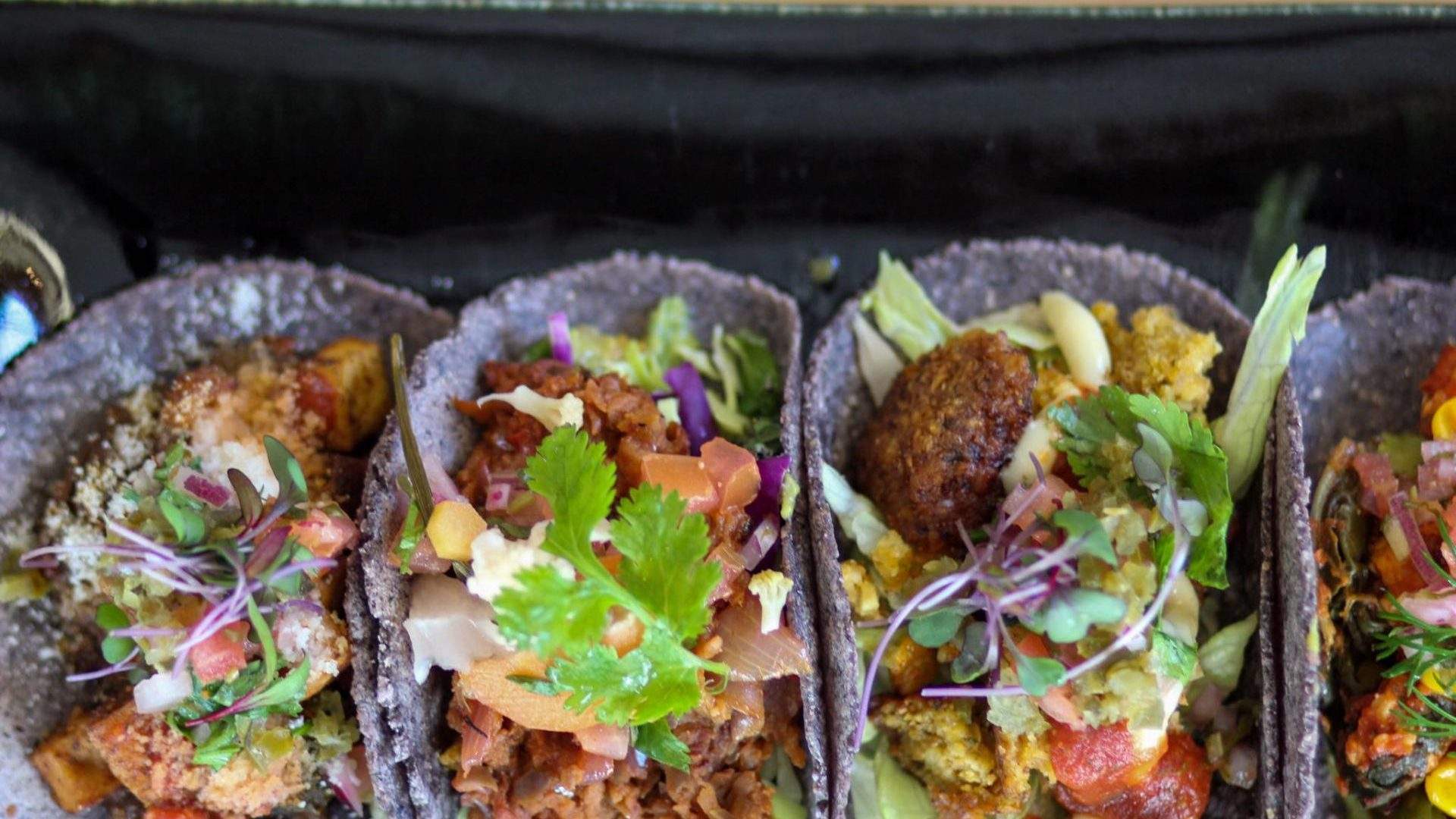 PLANT-BASED TACOS FROM BOQUITA
When you're looking for your next flat dinner, after-work catch-up or family lunch, head no further than Boquita. La Boca Loca's little sister, this Mexican joint on Kent Terrace is close enough to Wellington's city centre for a quick dine and dash, and lush enough for you to want to stay all evening.
Offering a wholely plant-based menu rich in tempeh, falafel and mushroom, Boquita's focus is on offering the best tacos around. Creative, vegan and colourful, their designs are inspirational and not too filling — make sure to try the potato taco with beetroot-ganash and tangy salsa.
For those who want to stay a little longer, Boquita has recently started pairing natural wines with its dishes. If you can't wait that long to try the dishes, Boquita also has a takeaway option.


THE PROTEIN POWER BOWL FROM AROHA
Aroha is one of Willis Street's best kept secrets. Hidden away in Press Hall, Aroha offers something for everyone. Feeling the Wellington wind (or the air-con at work)? How about a vegan burger, filled with marinated tempeh and spiced jackfruit? Or maybe you've just come from the gym and need some lean gains? Aroha's got the Power Bowl you need — filling you up with plant-based meat, protein-rich vegetables and grains and house-made vegan sauces.
But sometimes, those of us living the plant-based life get cravings. Chicken nugget cravings. Or calamari ring cravings. Thanks to Aroha, we no longer need to beat ourselves up about accidentally heading to the local chippy and trying the meat-based product. These plant-based chicken nuggets are coming in hot with chilli tomato sauce — get them while you can.


THE BIG LYALL BREAKFAST FROM THE BOTANIST
This vegetarian eatery in Lyall Bay makes you forget about real meat. Taking an exciting and inventive approach to cooking, The Botanist accepts that we love steak, fish and chips and a greasy burger, and makes plant-based versions that are even more delectable.
Offering a seasonal menu of hearty grub, you still won't want to look past The Big Lyall. Perfect with a cup of fresh-brewed java, this entirely plant-based big brekkie comes with facon, hash brown, wilted spinach, spicy beans, soy sausage, roasted tomato, battered jalapeños and hollandaise — keeping your stomach full and your mouth happy.
The Botanist also offers great deals, including Hoppy Hour (a pint of tap beer and southern fried cauliflower bites) and Taco Tuesday, so there's even more reason to head out to Lyall Bay this Autumn.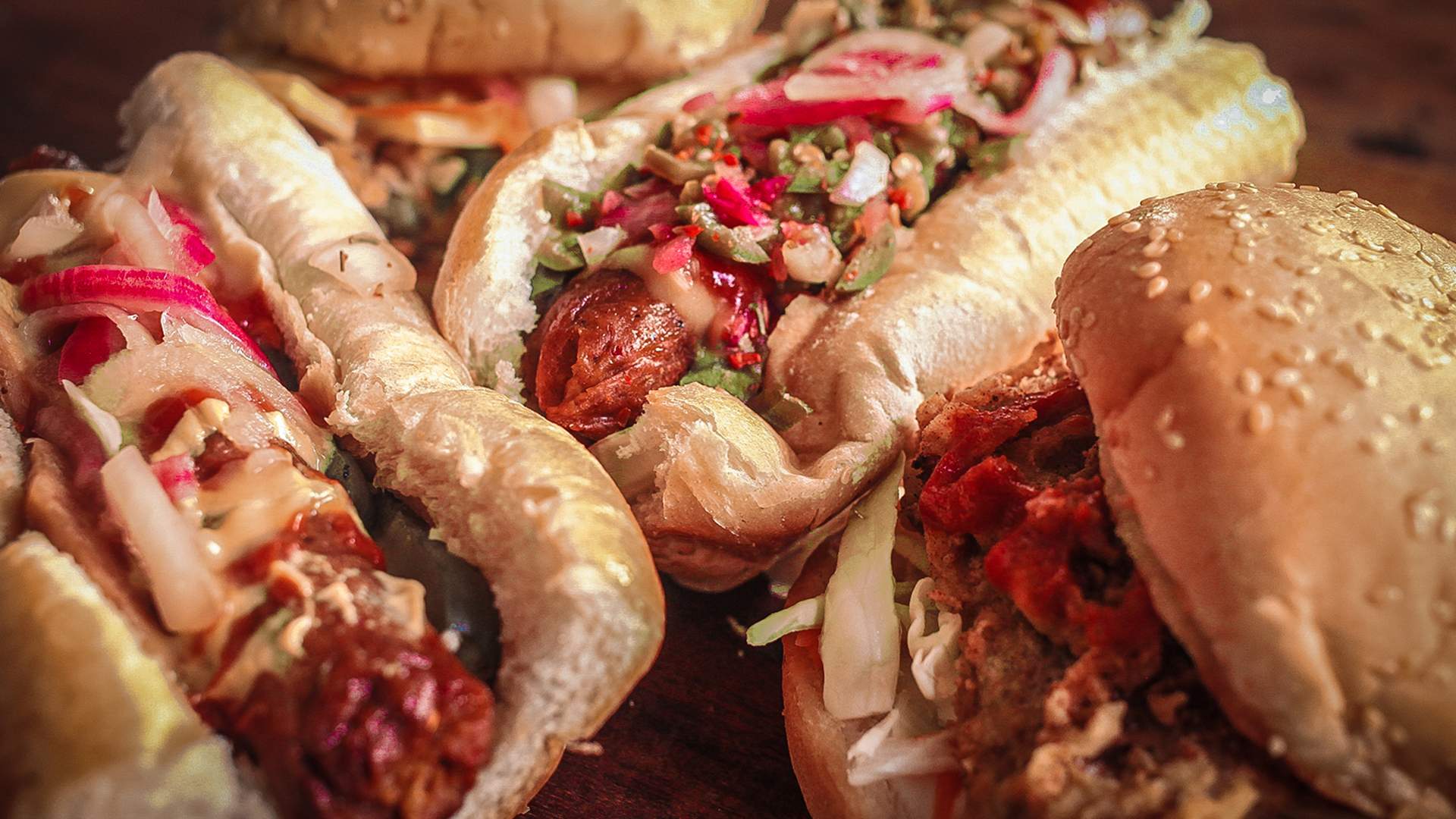 A nifty little food truck parked on Dunlop Terrace, Plant Blazed offers the best plant-based hotdogs this side of the capital. Plant Blazed make its own seitan (a meat substitute made from wheat protein) and most of their sauces, and all of their ingredients are locally sourced. With lashings of Angel Food vegan cheese, facon (vegan bacon) and sauerkraut if you're lucky, these guys know how to make a cheap and delicious hotdog. From the Ziggy Stardust to the Old Boy (yes, they make burgers too) all their creations are wild, plant-based and sure to get you a little bit messy. Find them outside the Victoria University Architecture School.

BurgerFuel's limited edition plant-based burger The Beyond Beleaf is available this May. To wrap your hands around one, visit BurgerFuel.
Published on May 03, 2019 by Florence Cohen