FOOD & DRINK
Five Wellington Bars to Hit Before, During or After the Game
Whether it's to celebrate, participate or commiserate, these pubs will be there for you during the 2019 Rugby World Cup.
Five Wellington Bars to Hit Before, During or After the Game
Whether it's to celebrate, participate or commiserate, these pubs will be there for you during the 2019 Rugby World Cup.
Whether you're looking for a place to hibernate, mingle or watch the sunset during the 2019 Rugby World Cup, there's a Wellington bar showing the game for you. With deals to impress the pub-goers, food lovers and cocktail connoisseurs, here are our top five picks to watch the Rugby World Cup over the coming weeks.


Grab yourself a table quick folks because at JJ Murphy's those outdoor heaters are in demand. Showing every last game of the Rugby World Cup, these guys are dedicated to the cause. Offering a massive food selection, they're hardly going to let their hardcore ruggers fans toddle off for a quick kebab halfway through a game to fill the void — so JJ's has come up with some massive meals for those massive nights out on the town. Pizzas, pork ribs and burgers — there'll always be a combo for your fussy friend during the 5–7pm happy hour. Staying open until 3am, it's one of the only pubs that will be continuously serving food all night — so if a full belly while you're watching your men scrum and tackle is what you're after, find yourself a spot on Cuba Street — you won't be disappointed when the crowd really goes wild.


Vinyl Bar — known for its incredible cocktails, teapots for two (a romantic idea but we all know they're too good to share) and photographs that end up on Facebook that felt like a great idea at the time. For the 2019 Rugby World Cup, Vinyl Bar is upping the stakes — not only are they showing almost every game, that's at least one game an evening on their big screens behind the bar, but they've got prizes. Big prizes you want to win. If you guess the correct score to any of the games while you're there you'll win…well, that's Vinyl's well-kept secret, you'll just have to boogie on down to find out. With $18 Super Jugs, snacktastic loaded nachos and sharing platters, why not bring the whole work gang down and have a groove to the sounds of the 80s, place a quick bet and test a teapot — you won't forget your night, there'll definitely be a photo of your crew for the embarrassing kitchen wall.


Southern Cross Garden Bar isn't usually the first thought for a rugby fan, but for those with kids, dietary requirements or craft beer lovers it's an absolute haven. With a huge outdoor area (and the sun finally hitting Wellington) watching the four All Blacks games will be easy, breezy, and always tasty. Plus, Southern Cross is showing the quarters, semis and the finals as they're announced — so watch this space. It's also open to showing other matches, just ask the bartenders, they're always approachable. A mostly vegan and gluten-free menu, Southern Cross is a godsend for rugby lovers who just need to line their stomachs and be out in public — with a kid's menu too there's always something for everyone so no tantrums necessary. For craft beer drinkers, The Cross offers a mostly Wellington-based selection of Garage Project, Black Dog and Funk Estate. But it's not all about the booze. When your team isn't winning, sometimes a milkshake is just what you need, and The Cross just so happens to have milkshake specialties — from peanut butter to Oreo, a quick sugar hit can make even the roughest moments better. Try Southern Cross for a family friendly, vegan and gluten-friendly and (on occasion) car park-friendly bar to watch the ruggers.


Foxglove is Queens Wharf's lit-up, bougie destination for watching the Rugby World Cup this year. Away from the hubbub of Courtenay Place and the yelps and clouds of vape of Cuba Street, Foxglove Bar is a trendy, upmarket cocktail function venue that caters for those in the velvet ballgown and silk gloves, to those who just want a quick pint after work. Offering $40 tickets for each Saturday lineup, you and your pals can watch the game while enjoying a gourmet food platter, eight drinks, table service all evening and a gorgeous sunset across the harbour. Shown on two massive screens, expect no buffering all evening, and being held in the Foxglove Ballroom, expect to feel a little classy (even in your rugby jersey).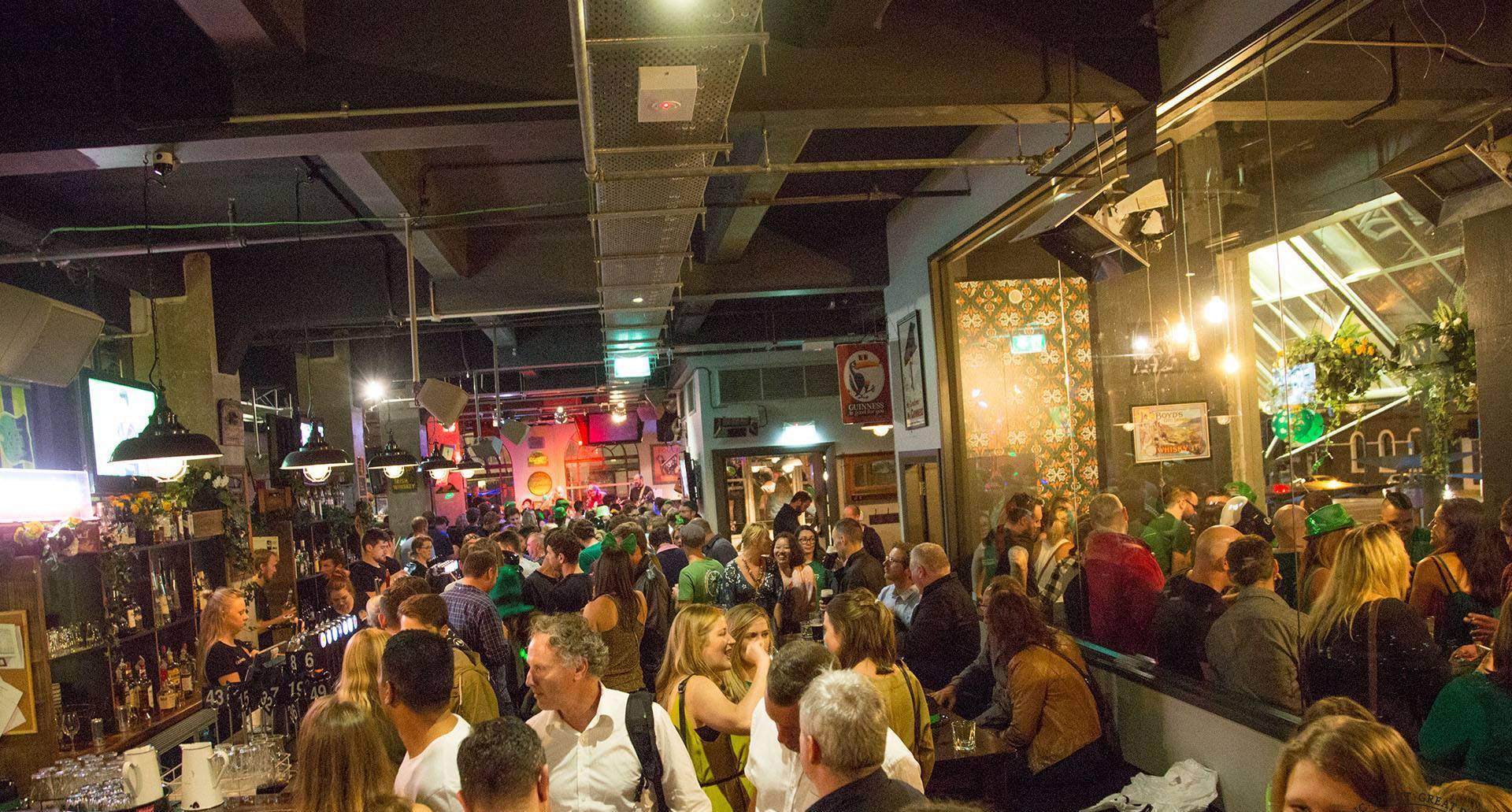 Jack Hackett's sports bar is the place to go if you really want to be surrounded by pub-dwellers in the heart of the city. Heading away from the grunts of the Greek Food Truck, you're ushered (with only a quick arm movement) down a short flight of stairs, finding your chest tighten with claustrophobia as you move underground, seeing heels and sneakers stomping past the window. But you're here for the game — surrounded by a multitude of televisions showing all your favourite (and expected) sports games, to the smell of spilt jugs, fried food and two for one pizza — it's a pub paradise. Although an Irish pub, Jack Hackett's is showing as many All Blacks games as possible. It really is the best place in town to get your real sports bar fix if you're against chatterboxes ruining the beloved game. For the rugby lover who wants to sit on a pint and shout at the telly until half time, this one's for you.
Published on September 24, 2019 by Florence Cohen