FOOD & DRINK
A Guide to Amsterdam's Food and Drink Scene
There are plenty of brilliant eateries in the Dutch capital — if you know where to look.
A Guide to Amsterdam's Food and Drink Scene
There are plenty of brilliant eateries in the Dutch capital — if you know where to look.
---
Much like Auckland, Amsterdam's food scene wasn't really up to much until quite recently. Stodgy, heavy and bland were just some adjectives that people used to often use to describe Dutch cuisine. Interestingly, it wasn't always like this. During the Dutch Golden Age, there used to be such fancy, intricate meals that artists used to often paint ridiculously decadent still lives (pronkstilleven) in homage to the beautiful lobster, pies, vegetables, oysters, fruit and wine that the Dutch ate and drank. (For those interested, these forefathers of the foodgram take up metres and metres of wall space at Amsterdam's famous Rijksmuseum and are well worth a visit.)
The reputation for blandness only developed during the 19th century, when the Dutch lost a lot of their colonies to the English during the Anglo-Dutch wars. The loss of territory meant the loss of the large amount of wealth that came from exploiting those countries. From the 19th century onwards, the country had to tighten its belt, with spices and interesting, luxe meals going out of fashion and recipe books like Aaltje, die volmaakte en zuinige keukenmeid, ('Aaltje, the perfect, frugal kitchen maid') becoming bestsellers. It was also around this time when the Dutch utilitarian 'inventions' such as having two slices of brown bread with cheese, a glass of buttermilk and a piece of fruit for lunch become the norm (and still kind of is, unfortunately).
Luckily in the most recent decade or two, Amsterdam's foodie scene has seen a boom. Currently, Amsterdam is the proud owner of four two-Michelin star restaurants, 21 one-Michelin star restaurants as well as an ever increasing diversity of eateries — from seafood specialists to contemporary experimental plates to Israeli tapas bars. Nevertheless, with growth comes some stretch marks, and Amsterdam's slightly kitsch weed tourism industry has also encouraged a very high concentration of Starbucks, Dunkin' Donuts, 'Argentinian' steakhouses (don't ask) and other slightly dubious eateries to pop up near the more trodden parts of the city. Which is why even though Amsterdam has an incredible range of beautiful restaurants and bars, you really need to know where to look to find the gems.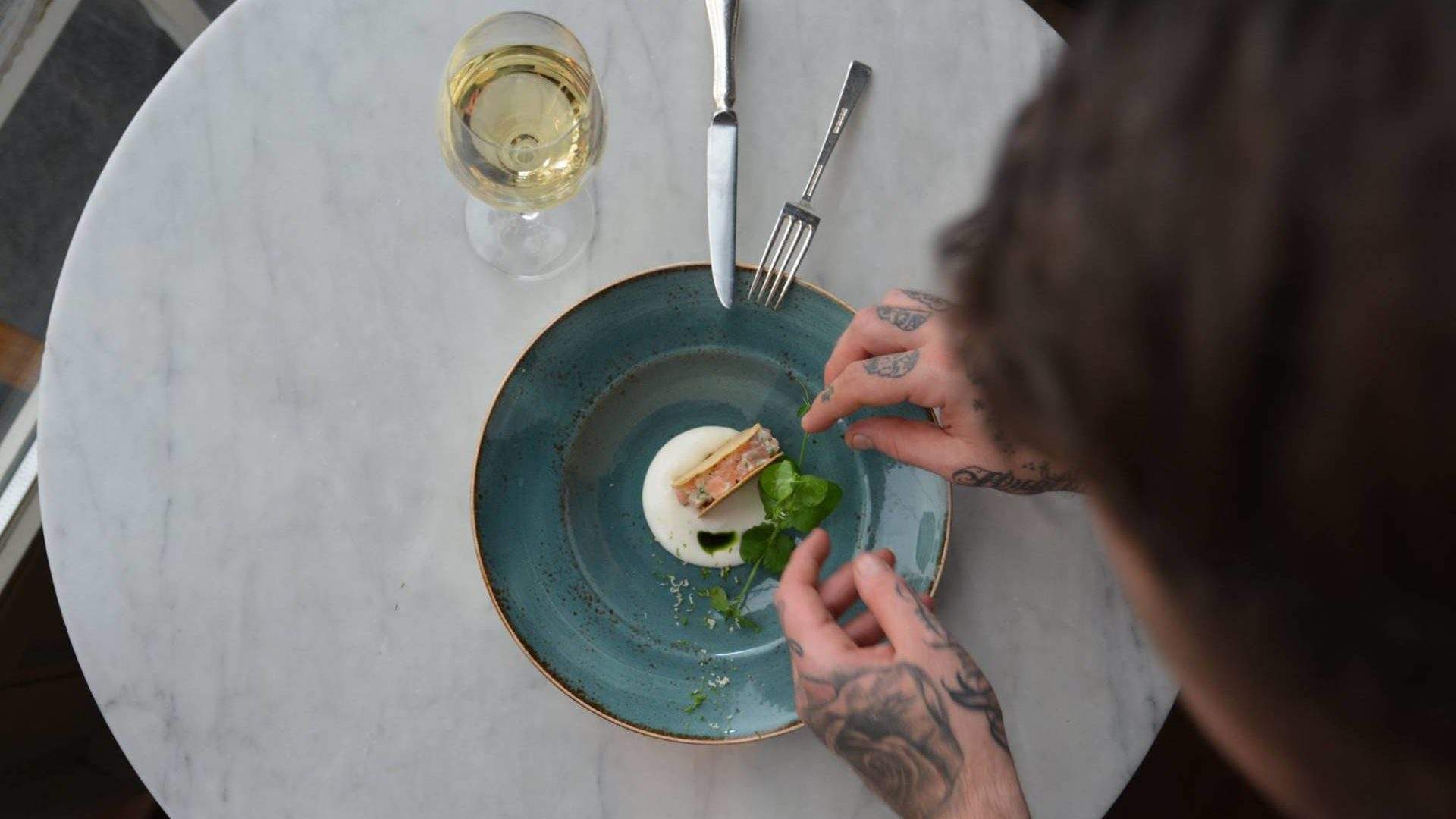 Ron Gastrobar is the ex-two Michelin star boutique chain of four restaurant which gained a cult status in Amsterdam after its owner Ron Blaauw decided to give up the restaurant's stars in favour of making more financially accessible, high end cuisine for the people. Most of the Ron Gastrobar dishes are priced at 15 euros (which include foie gras, smoked eel and langoustine mains), with only their specials — like their dry-aged rib steaks and caviar — priced a little bit higher.


Choux has turned plating into an absolute art form. The eatery is famous for its incredible, bright, seasonal plates which aren't too taxing on the pocket. With a monthly rotating menu which only describes each plate by listing its four main ingredients, a sit-down meal at Choux is guaranteed to delight and surprise the senses. This is one restaurant you can't just stroll into and expect to find a table, you'll definitely want to reserve a few weeks ahead.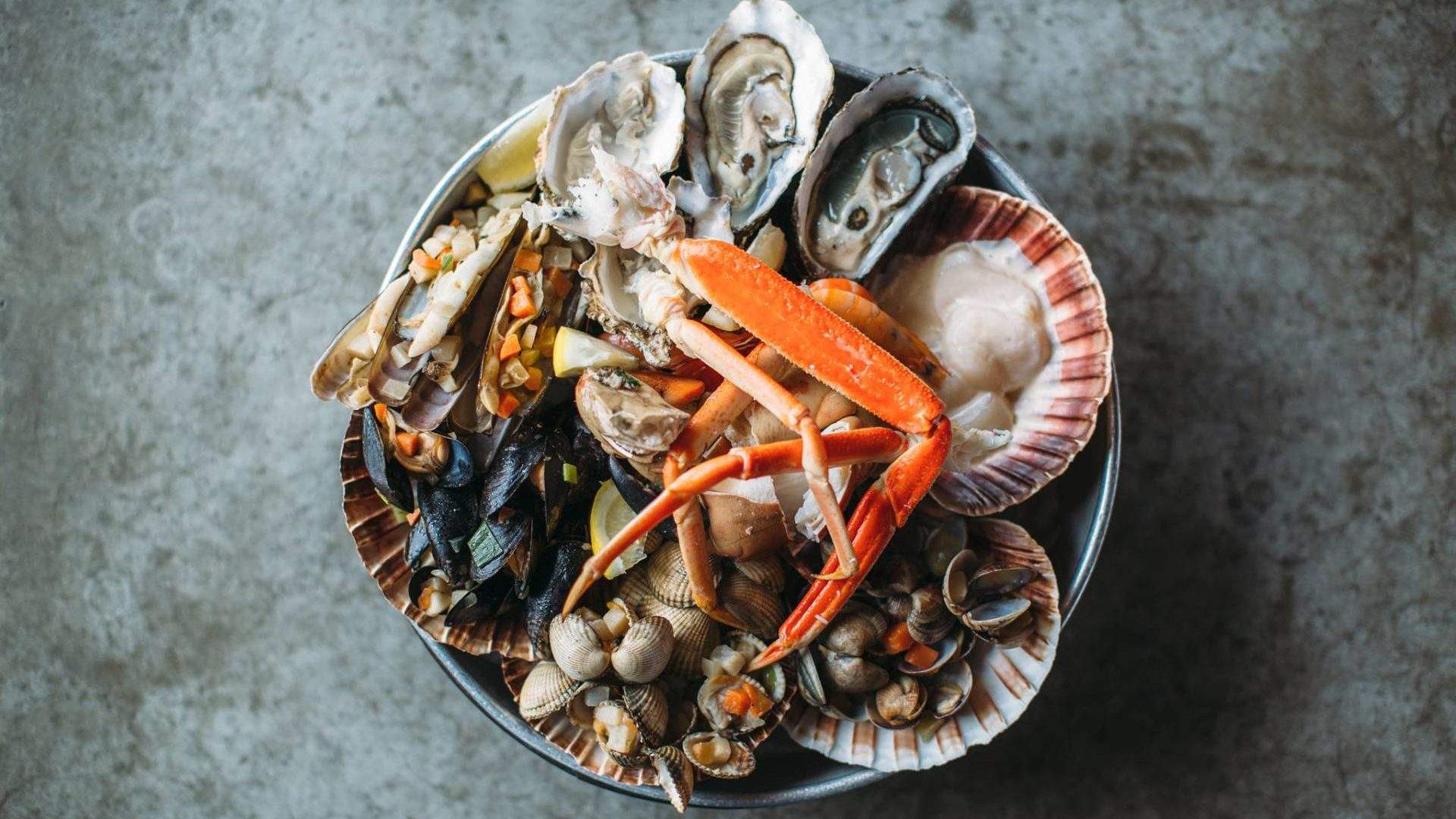 Housed in a renovated, ex-industrial garage on the riverside, Stork is a seafood specialist known for its really decent, crispy fish 'n' chips as well as its seafood platter which is stacked with fresh North Sea crab, snow crab, mussels, clams and smoked salmon morsels. Name a better sunny Sunday afternoon combination than munching on a succulent crab leg in a massive, open plan restaurant while watching tugboats lazily chug past on the IJ river. I'll wait.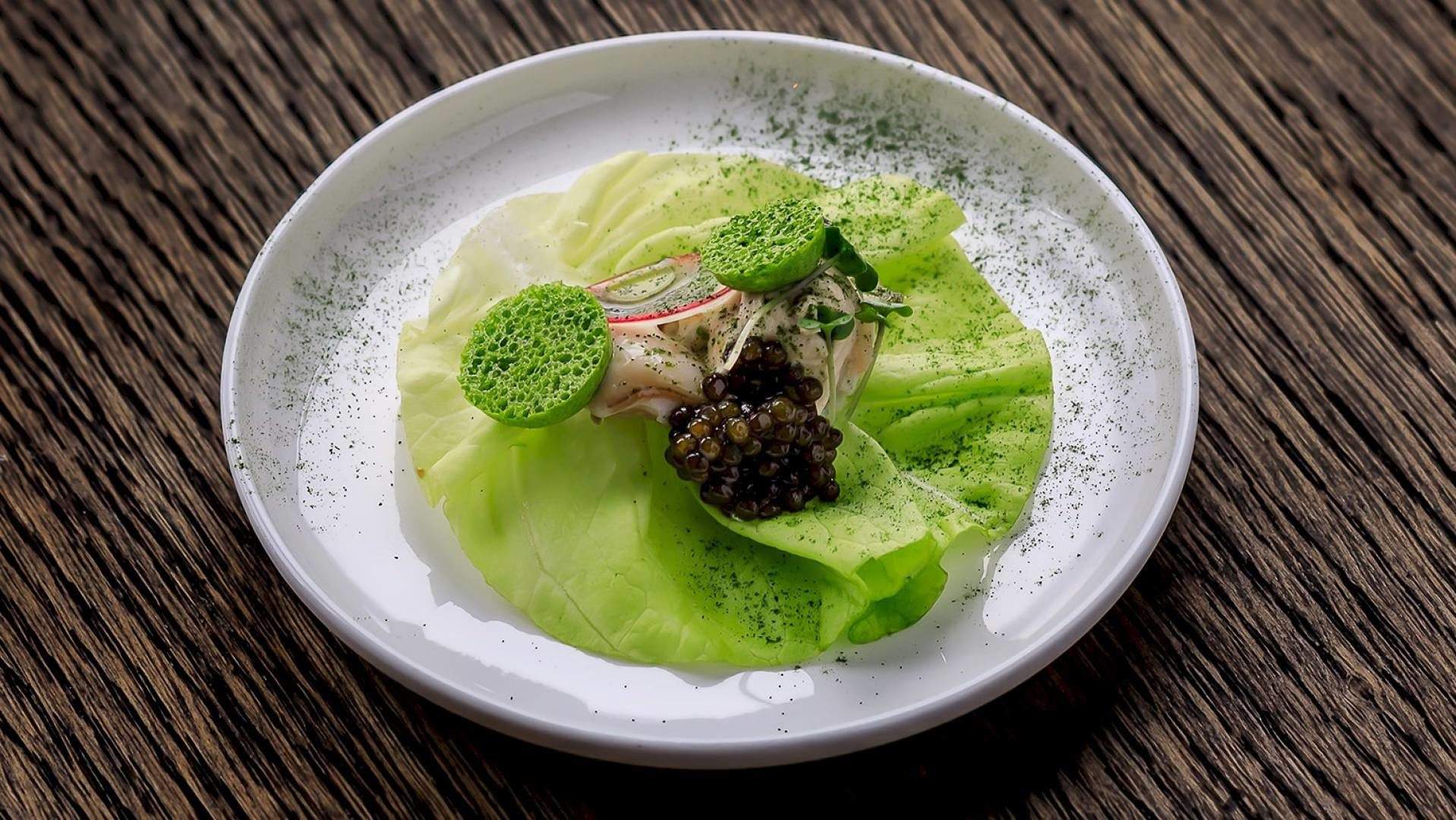 Before opening Daalder in 2016, Chef Chef Dennis Huwaë used to helm a couple of Michelin star kitchens in his day. Loving the food, but finding their fine dining atmospheres a bit suffocating and rigid, Huwaë decided to marry a more populist restaurant vibe with the high quality food he was used to creating for his solo restaurant venture. His fusion paid off, with Daalder quickly becoming a firm Amsterdam foodie favourite.

Bar Fisk is a delicious, pesceterian-centric restaurant with an enjoyable, quirky aesthetic. From its quite genius use of fishing poles for interior lighting to its contemporary Poseidon paintings in the toilets, Bar Fisk hits all the right visual notes. Food wise, Bar Fisk offers tapas-like plates which are mostly based around some kind of seafood, although there are a few vegetarians options too. If the calamari is on offer while you're there, you have to get that. Laid on a bed of blitzed spinach and accompanied by little dollops of yoghurt and seasoned chickpeas, everything in the dish showcases the tasty, well cooked and fresh calamari. Like most Amsterdam bars, Bar Fisk also has a decent range of very well balanced gin and tonics on offer (the Dutch have a massive thing for their G&Ts), but we particularly loved their coriander mojito with its fruity lychee and mango touches.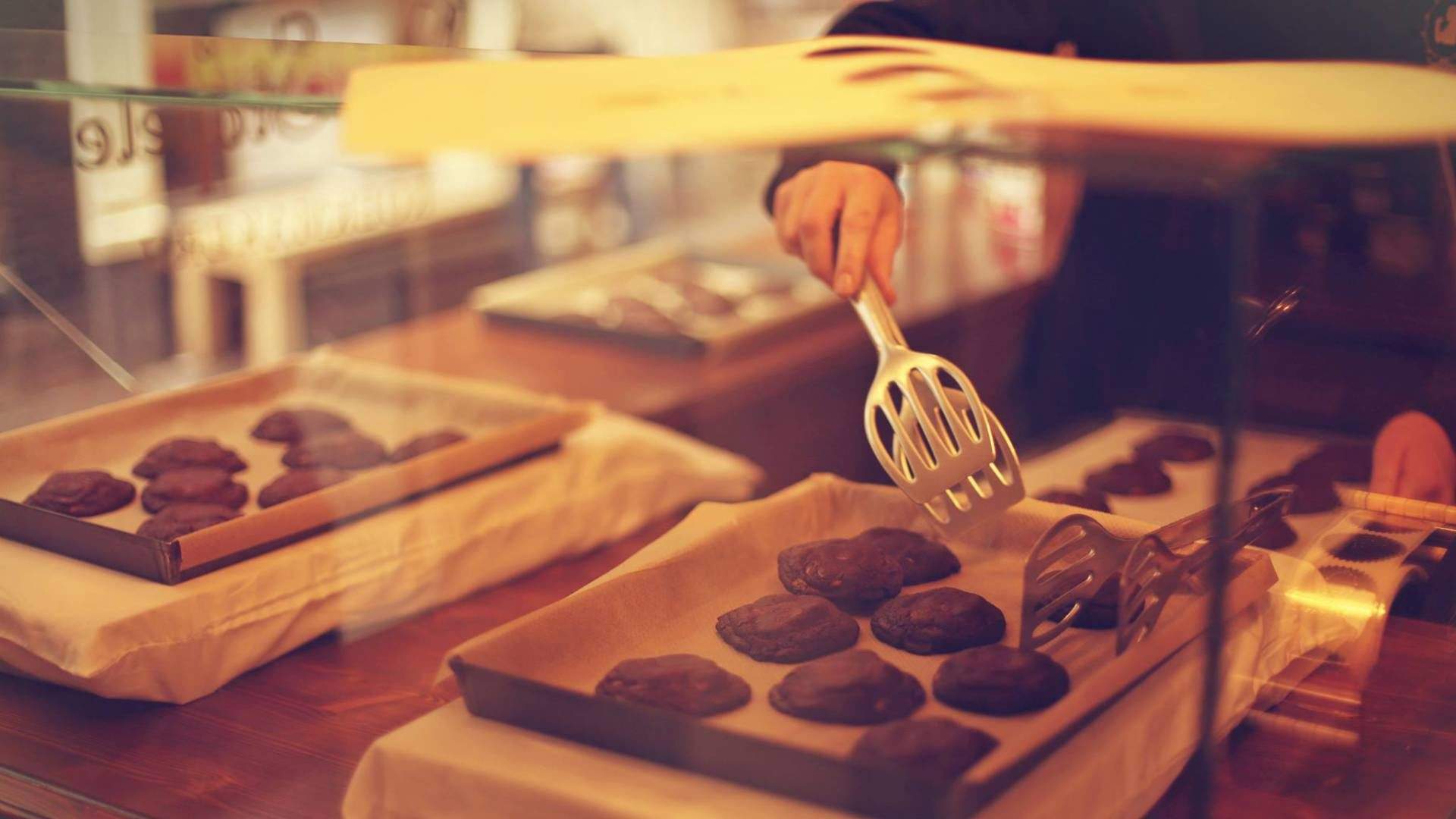 Van Stapele are cookies with a cult status amongst locals. I was recommended these by one of those Dead Sea Israeli beauty product sellers who in his excitement about the cookies, completely forgot to actually try sell me his products and just went on a decent ten-minute long rant about the legendary dark chocolate cookies instead. If it's good enough to derail a member of one of the best sales teams in the world, you bet it's good enough for you. Mind the wait though.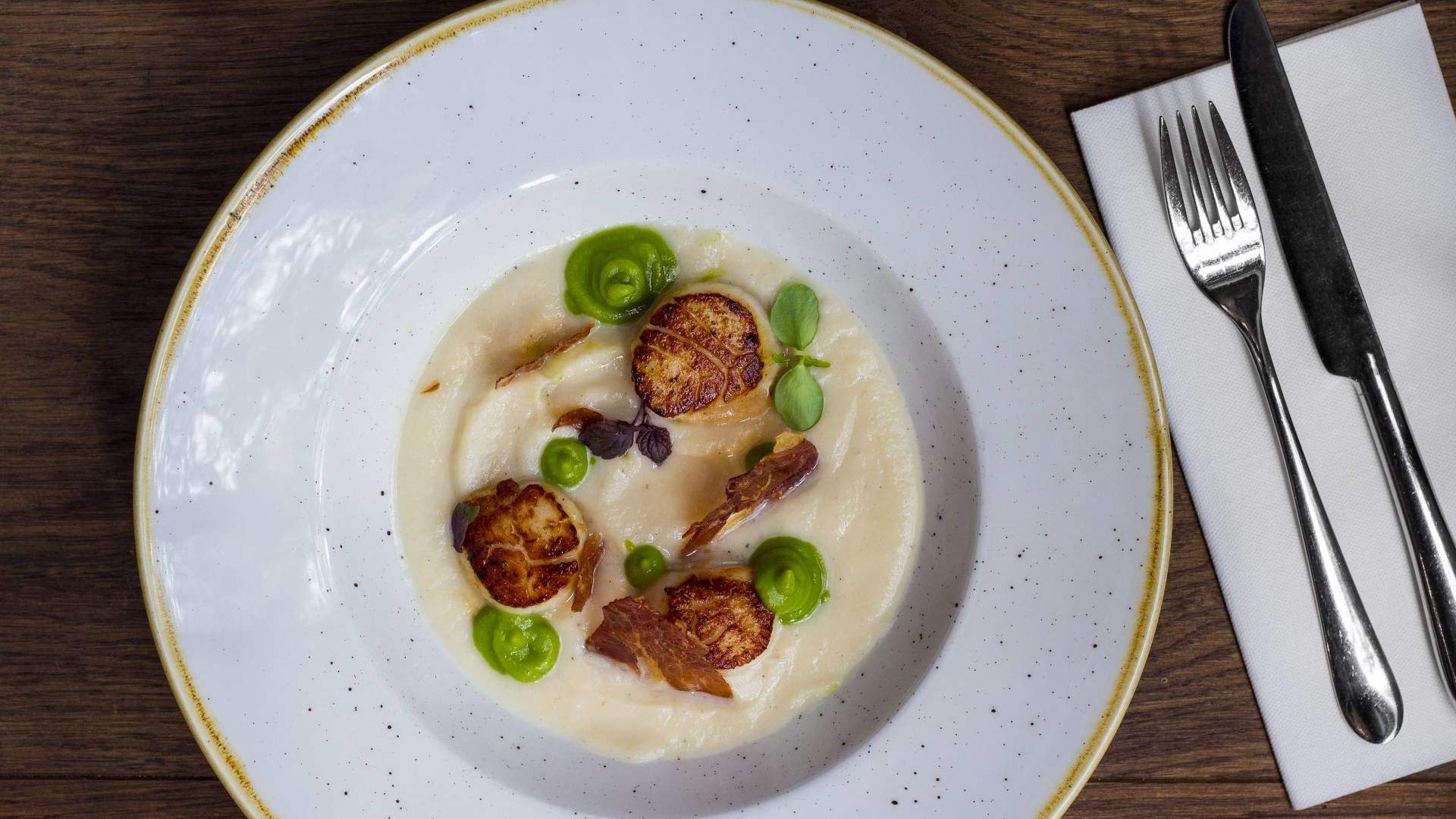 The in-house restaurant of Hampshire Hotel merits a standalone visit. From its interiors to its food, everything at Brooks is carefully considered and executed to a high degree of quality. Brooks' decor comes with a beautiful art deco slant which includes pretty little touches like the geometric, golden structures around the bar area. The space is done up enough to feel special but without going overboard. The quality of meals at Brooks is also very high. The chefs at Brooks how to cook a rib eye steak to perfection, their creme brulees have a good firm but soft texture and their wines are delicious. There's nothing to fault about Brooks.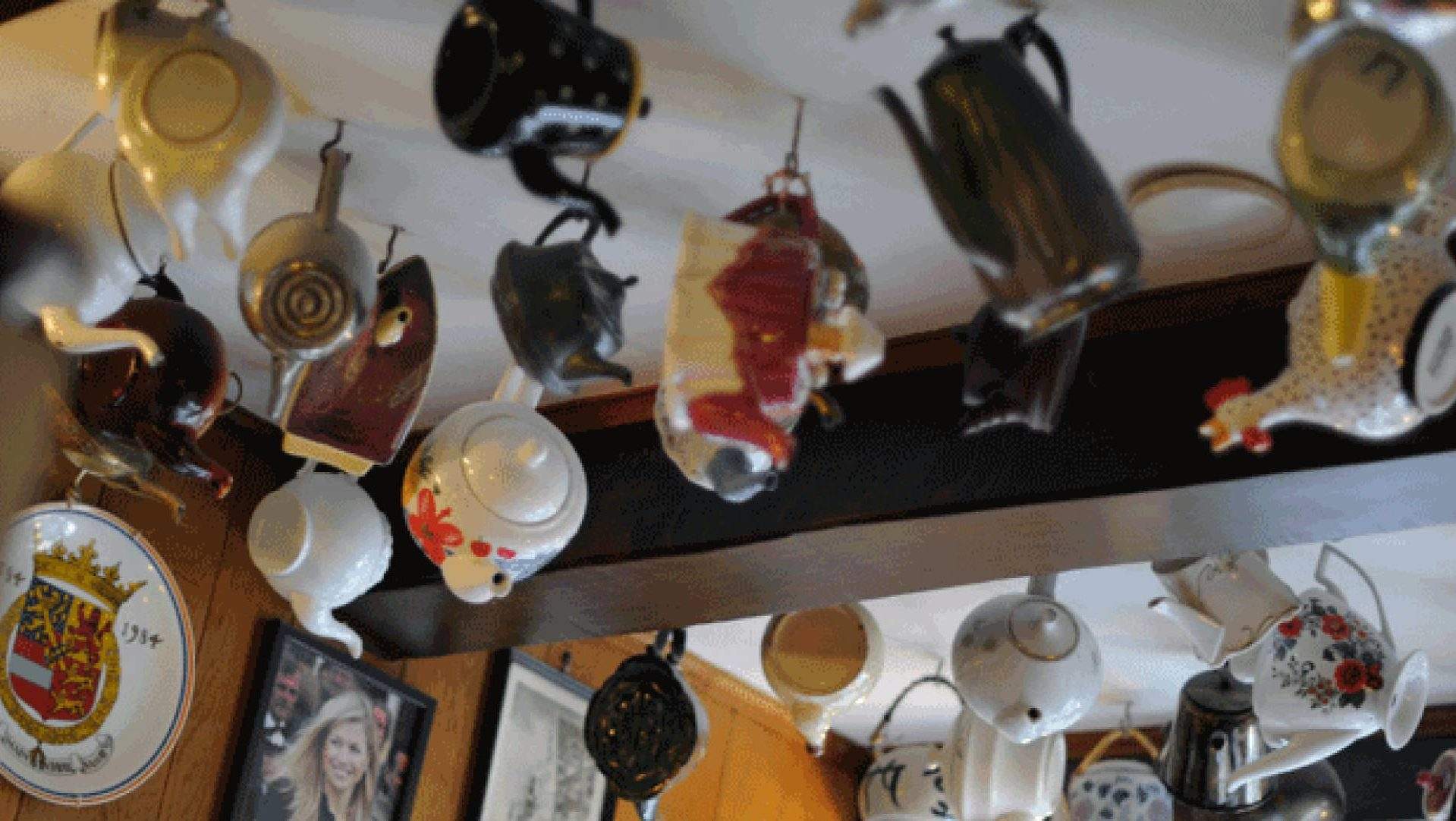 While in Amsterdam you'll want to try the national treasure of the original Dutch cuisine scene, the humble pancake. Pannekoekenhuis, which literally means 'pancake house', is where you should pay tribute to this Dutch culinary icon. Besides their great fare, Pannekoekenhuis also has an adorable, cosy interior with decorative teapots hanging overhead and pictures of Dutch royalty and old paintings of Amsterdam lining the walls. The restaurant claims to be the smallest restaurant in Europe and with only four tables available you're best to reserve a table in advance.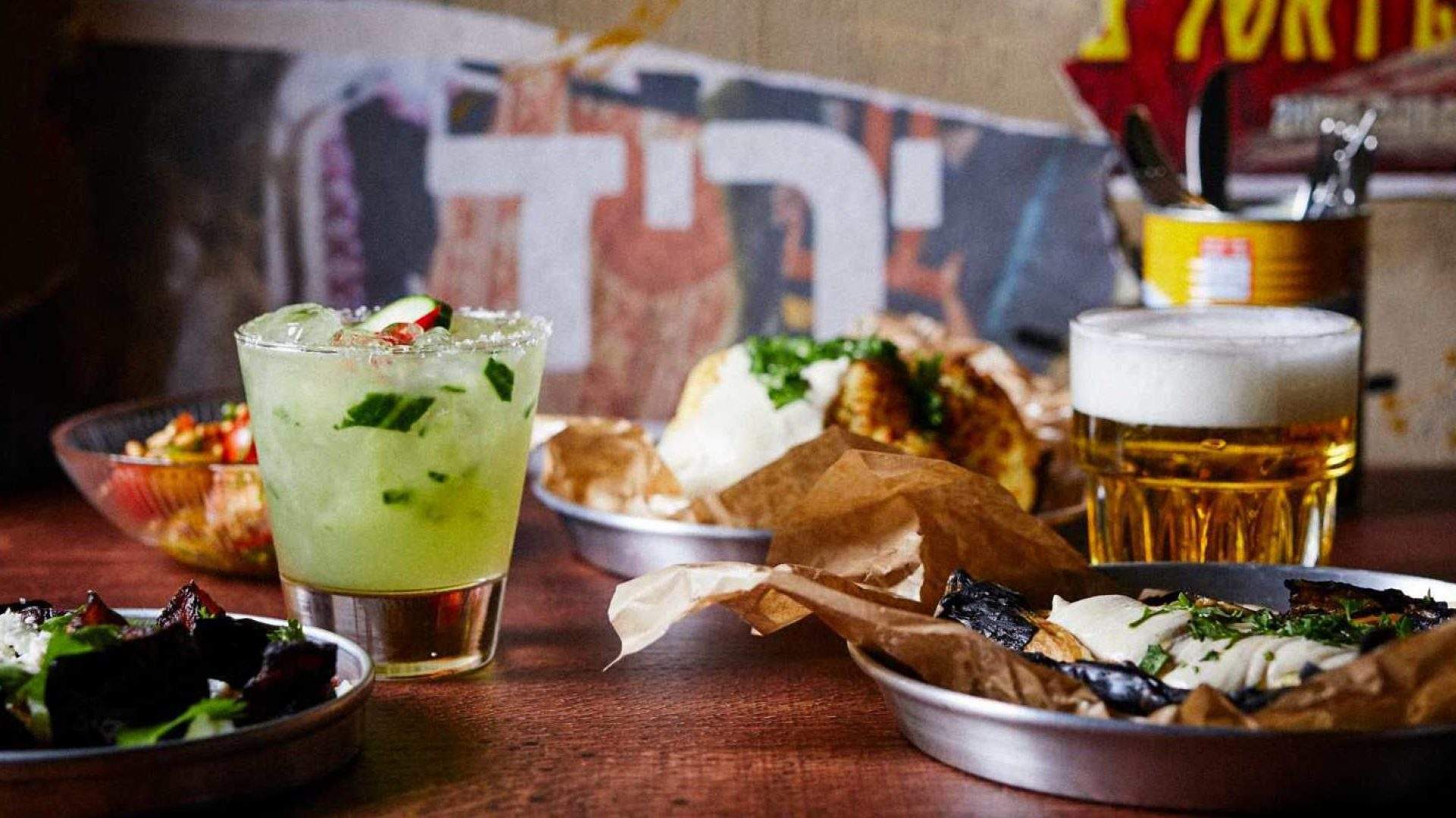 Brother establishment to Bar Fisk, Bardak is a buttoned down Israeli tapas bar decorated to mimic the streets of Tel Aviv. While Bardak is obviously a pretty trendy bar, it also has a lot of heart. Many of the recipes which dominate the menu are recipes which have been passed down the owner's family, like the babka chocolate roll and the beautifully light, rose-flavoured malabi milk pudding. The Sfiha eggplant dish is something special as is the Arias kebab, both brimming with flavour. A great place to have some nibbles and cocktails to start off the night.

Published on November 06, 2018 by Laetitia Laubscher