FOOD & DRINK
The Eight Best Sustainable Cafes in Wellington
You may hug your trees on a full stomach.
The Eight Best Sustainable Cafes in Wellington
You may hug your trees on a full stomach.
I'm certainly no human national survey, but I feel pretty justified in assuming that there are more tree huggers per capita in Wellington than anywhere else in New Zealand. Somewhere amongst the thrift shop jeans, obscure music tastes and half-finished literature degree, your typical Wellingtonian displays an aversion to plastic containers and a passionately cultivated herb garden on their window sill.
These people are my favourite kind of people, not simply for their freshly grown dill but also because they're usually sipping fairtrade espressos and discussing the merits of quinoa in one of Wellington's finest sustainable establishments. Eight such eateries happen to be listed below; each one approved by Conscious Consumers and outrageously delicious.
Enjoy, my little green doves.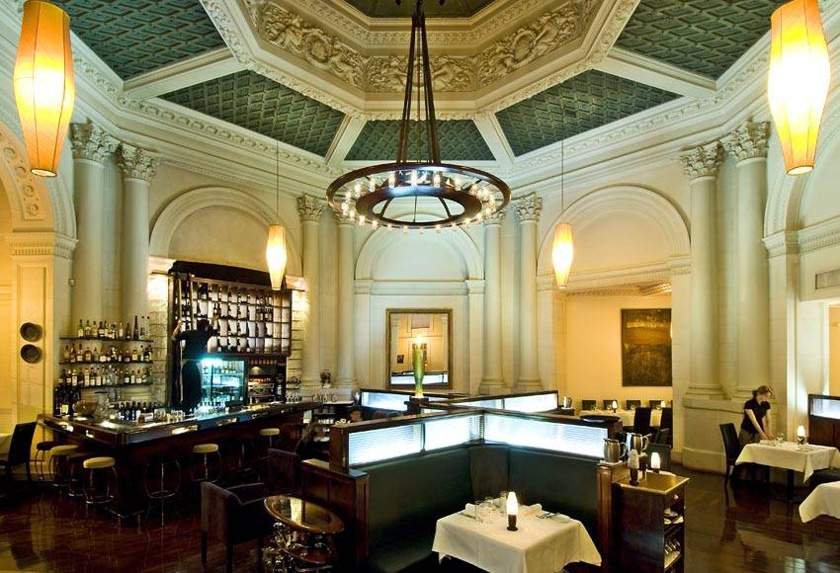 Founded by the legendary Al Brown and Steve Logan, there's no room for wondering how they dreamed up the name (clever, guys), but all the wonder in the world for their concept of a fine dining eatery free of pretension and guilt-laden produce. Carefully sourcing an array of organic and fairtrade goods from across the country to form the green-tinted heart of their menu, this award-winning eatery diverts nearly 50,000 kilos of organic and recyclable waste from landfills each year, so you can sit back and enjoy the kick-ass service and yum times knowing the recycling and compost bins are darn happy too (because you do not want to piss those two off).
192 Cuba Street, Te Aro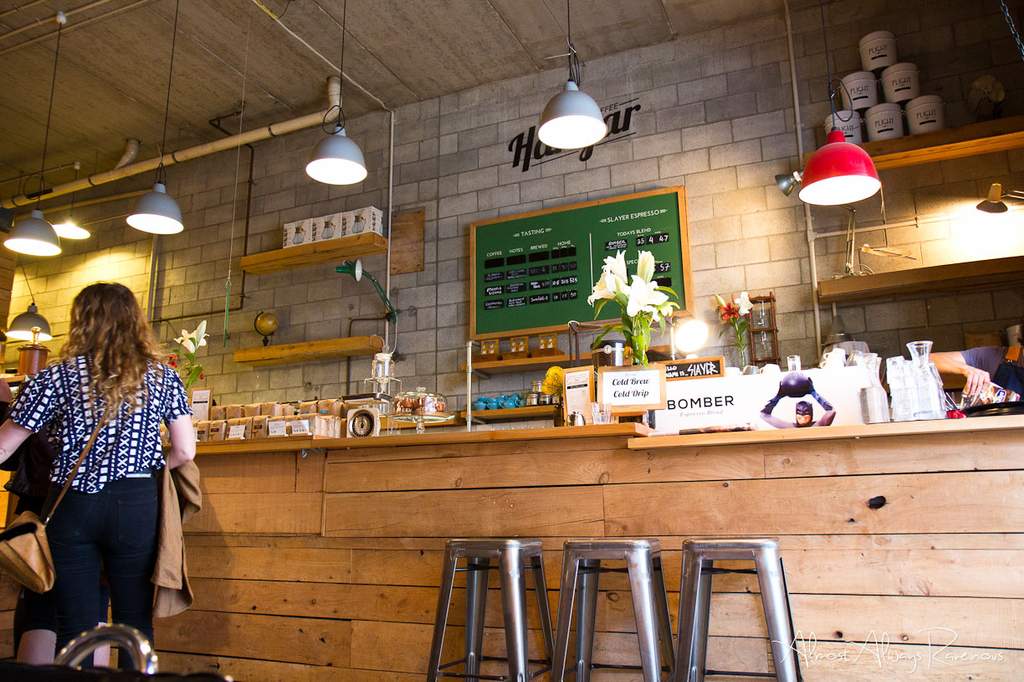 One simply cannot discuss sustainable cafés in Wellington without bowing down to Flight Coffee. The boys behind this specialty coffee haven are incredibly passionate about producing and serving their award-winning coffee in the most ethical way possible. They're part of a progressive coffee farming team in Colombia where the beans grow in rare and heirloom varieties under a native forest canopy with rich biodiversity, bringing the most amazing flavours back to their homeland for us folk to enjoy. They also do sweet things like suspended coffee - encouraging their customers to pay it forward to help someone less fortunate and in need of a caffeine fix. These guys.
177 Willis Street, Te Aro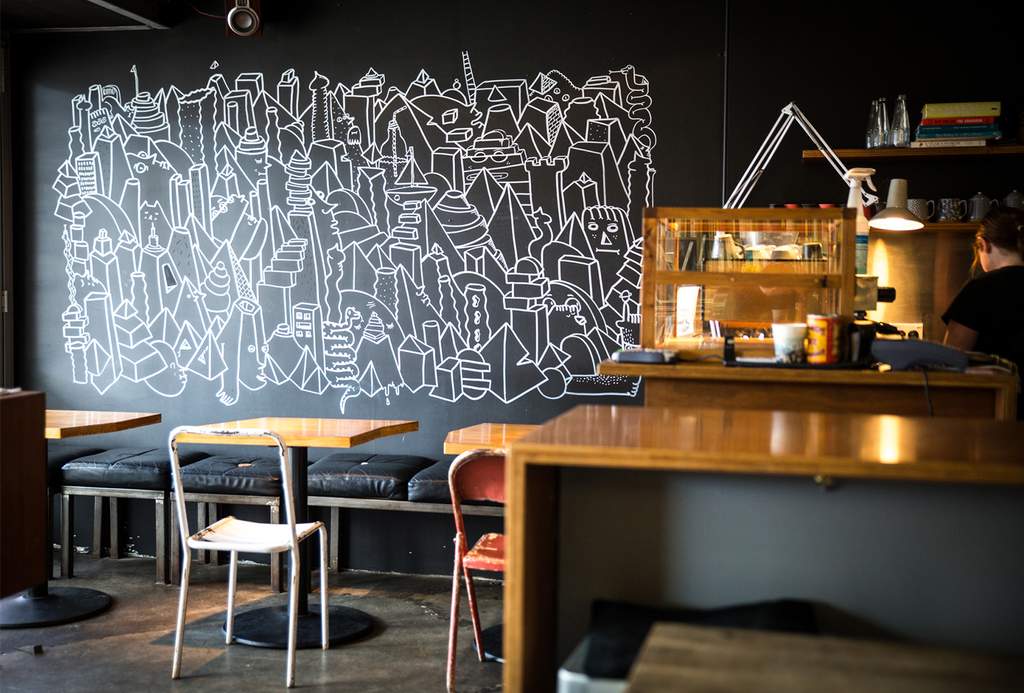 Nestled almost within Quilters Bookshop, Milk Crate is better known as the girl next door of Wellington coffee shops. They've got one helluva local following, and I have a hunch it's down to their fair trade organic coffee by local legends Peoples and homemade cold-pressed juices, all of which effortlessly compliment a small but lovely made-to-order menu and irresistible cabinet of ever-changing baked goods. Spending around $42,000 on fair trade goods and avoiding 20,000 items of disposable packaging hitting the landfills each year, Milk Crate is the kind of friend who will make you daisy chains and bake organic cookies to your sustainable heart's content.
45 Ghuznee Street, Te Aro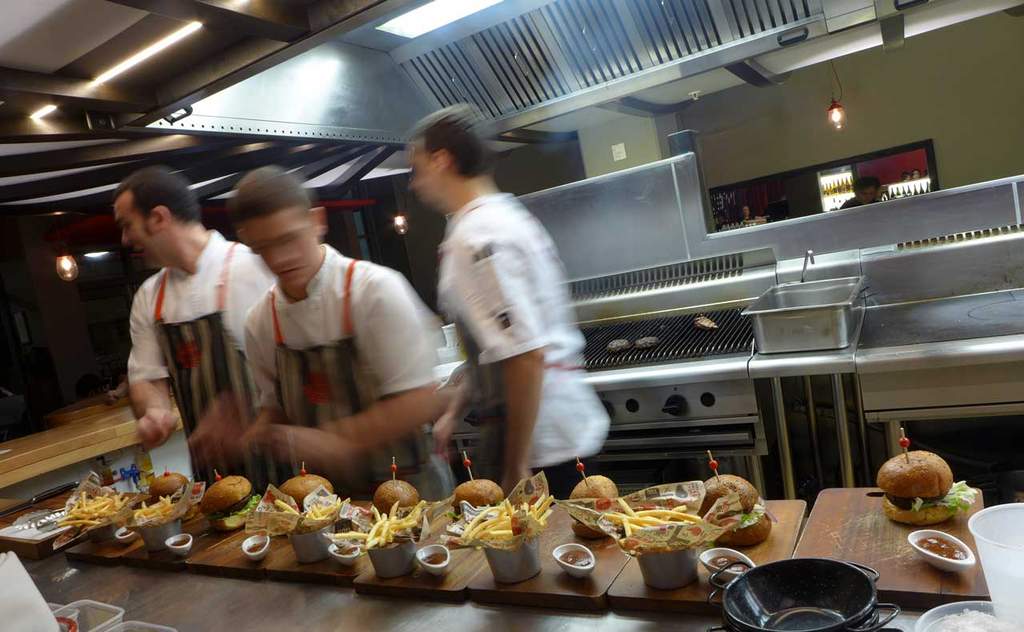 Dreamed up by the team from Logan Brown, Grill Meats Beer hits that sustainably sweet spot between the classic Wellington love for craft beer and everyone's love of freaking great food. Featuring a sweet open kitchen that serves up some good ol' fashioned dining theatre alongside a selection of fresh and healthy dishes, GMB isn't bad on the planet either. These troopers avoid disposable packaging wherever possible, spend up large on fairtrade goods and divert around 13,000 kilos of waste from landfills every year. Never has a burger tasted so righteous.
277 Cuba Street, Te Aro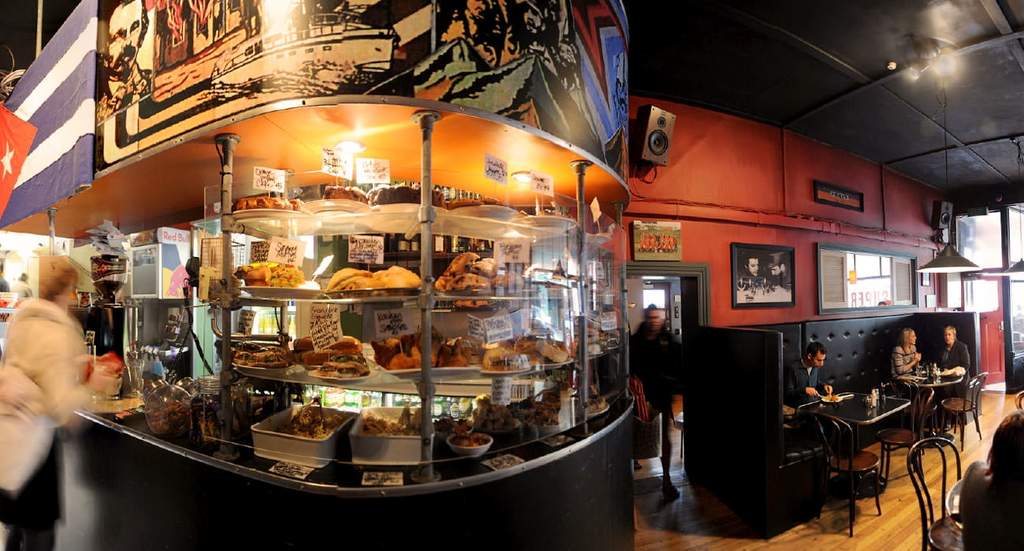 Nobody is anybody in Wellington until they've visited Fidel's. An iconic Cuba Street institution, this bohemian bastion prepares its daily offerings fresh from the best artisan suppliers around the city, effortlessly combining free range meat and poultry with inventive vegetarian and vegan options, guaranteeing satisfaction whichever way you're inclined. With a dedication to packaging their take-out in eco-friendly containers and recycling around 28,000 kilos of waste every year, Wellingtonians can happily sit back and enjoy their Cuban delicacies knowing the earth is damn happy about it too.
234 Cuba Street, Te Aro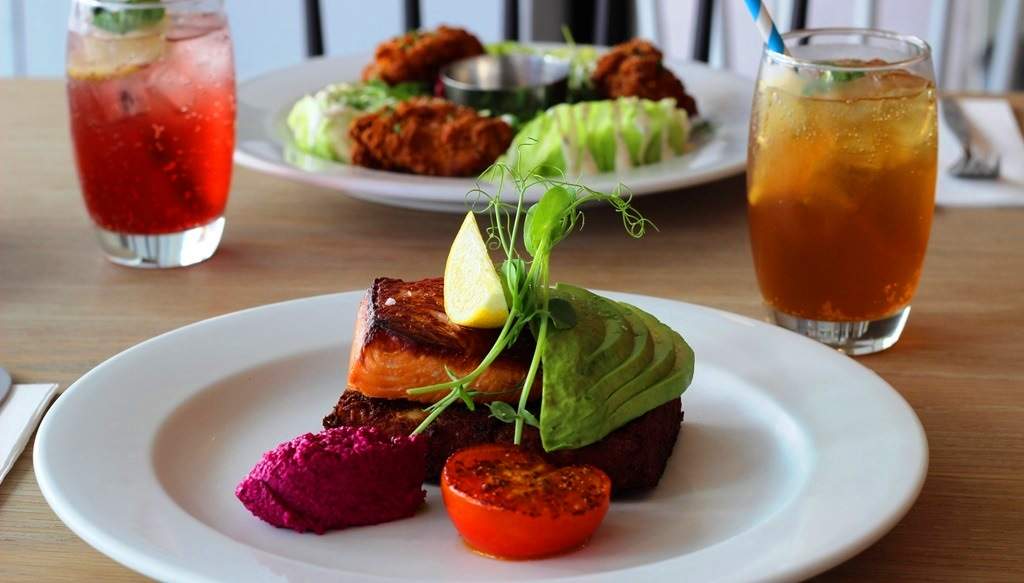 You know things are going to be great when Café Neo's owner and head chef Luke Crawford is a quantifiable nut for sustainable living. Spearheading a dynamic seasonal menu that seeks to celebrate the local artisan producers in the region, Café Neo is touting a wee facelift since last year yet still staying true to the café's deliciously green heart. This place feeds around 4,000 hungry vegans and vego's each year while saving the same amount of kilograms of recyclable waste from landfills. Did I mention they also put their hand in their pocket for around three big ones each year to support local community and environmental causes? Seriously guys, you're making everyone else look bad.
132 Willis Street, Te Aro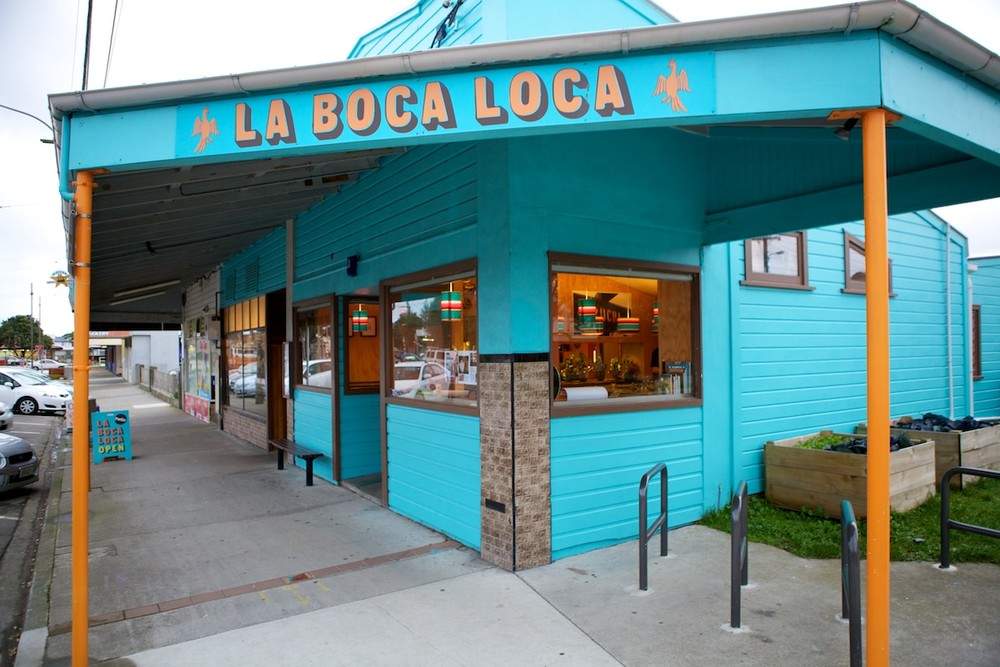 Hailing from Mexico, California and New Zealand, the brains behind La Boca Loca have declared their one true purpose in life is to provide the fair folk of Wellington with the best Mexican food around. That's a pretty big mission statement, but one that they nail with flying colours of fresh, sustainable and organic deliciousness. Seeking to recreate the flavours of their childhoods whilst fervently supporting local food producers, La Boca Loca combines sustainably sourced beef, pork, chicken and seafood with an array of fairtrade and organic products. They churn out around 9,000 vegan and vegetarian meals a year while diverting roughly 16,100 kilos of organic waste from landfills. These guys mean business.
19 Park Road, Miramar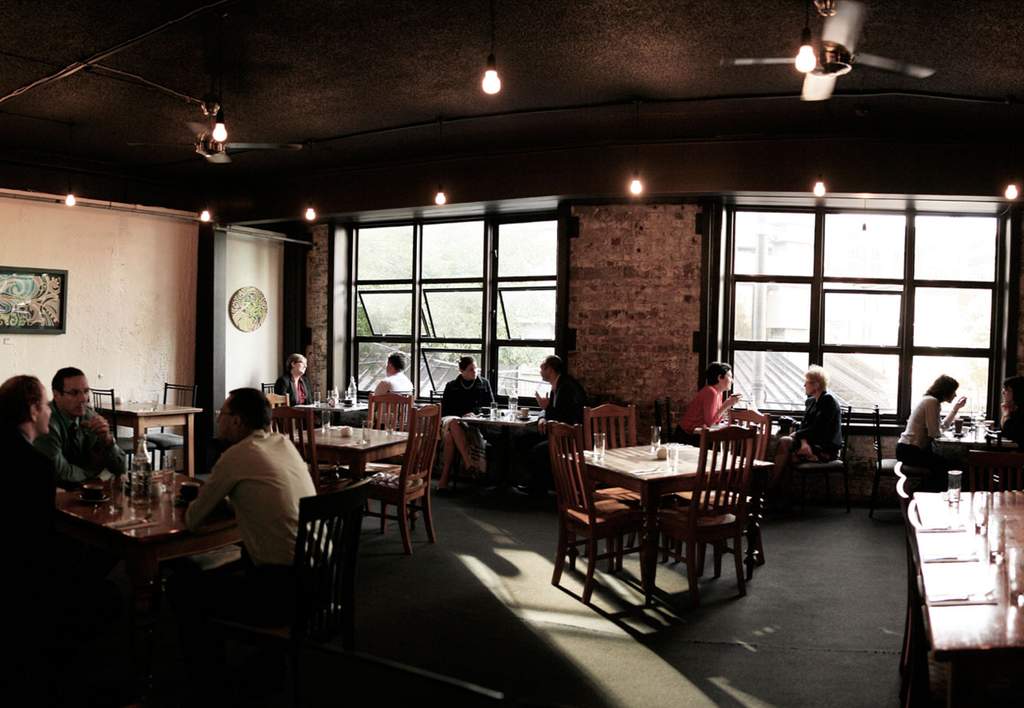 This is the friend with the solid gold heart who ain't never gonna let you go hungry. Ti Kouka boasts a wholesome menu of heart-warming favourites with a colourful twist, including a selection of award-winning burgers that are not to be missed. Owners Jesse Simpson and Sheperd Elliott claim of Ti Kouka's green soul, "We believe we have a responsibility to continue the standard of produce we enjoy now, by composting all our scraps, recycling everything we can and to use local, sustainable and organic produce whenever possible." Time for a bear hug and a burger, stat.
76 Willis Street, Te Aro

Photo Credit
Milk Crate - BMD Is Your Friend
Grill Meats Beer - Miso Peckish
Published on March 18, 2015 by Danielle Todd