FOOD & DRINK
Paradise's Iconic All-You-Can-Eat Buffet Has Quietly Shut During Lockdown
No more unlimited lollypop chicken.
In terrible news for this Monday morning, the end is nigh for one of Auckland's most iconic all-you-can-eat establishments. Sandringham Road stalwart Paradise Buffet has quietly shut its doors for good during lockdown, along with two other eateries belonging to owner Mohammed and his family: relative newcomer Kebabish and the CBD's 4 Season.
The loss of the buffet, in particular, will be felt widely — it's one of three iconic Paradise outlets all located along the same strip of Sandringham Road, alongside a takeaway outlet and dine-in restaurant.
The buffet grew a cult customer base over the years thanks to a simple format: pay $20 to eat as much curry as you can, from a huge ever-changing selection — accompanied by as many naans as you could stomach.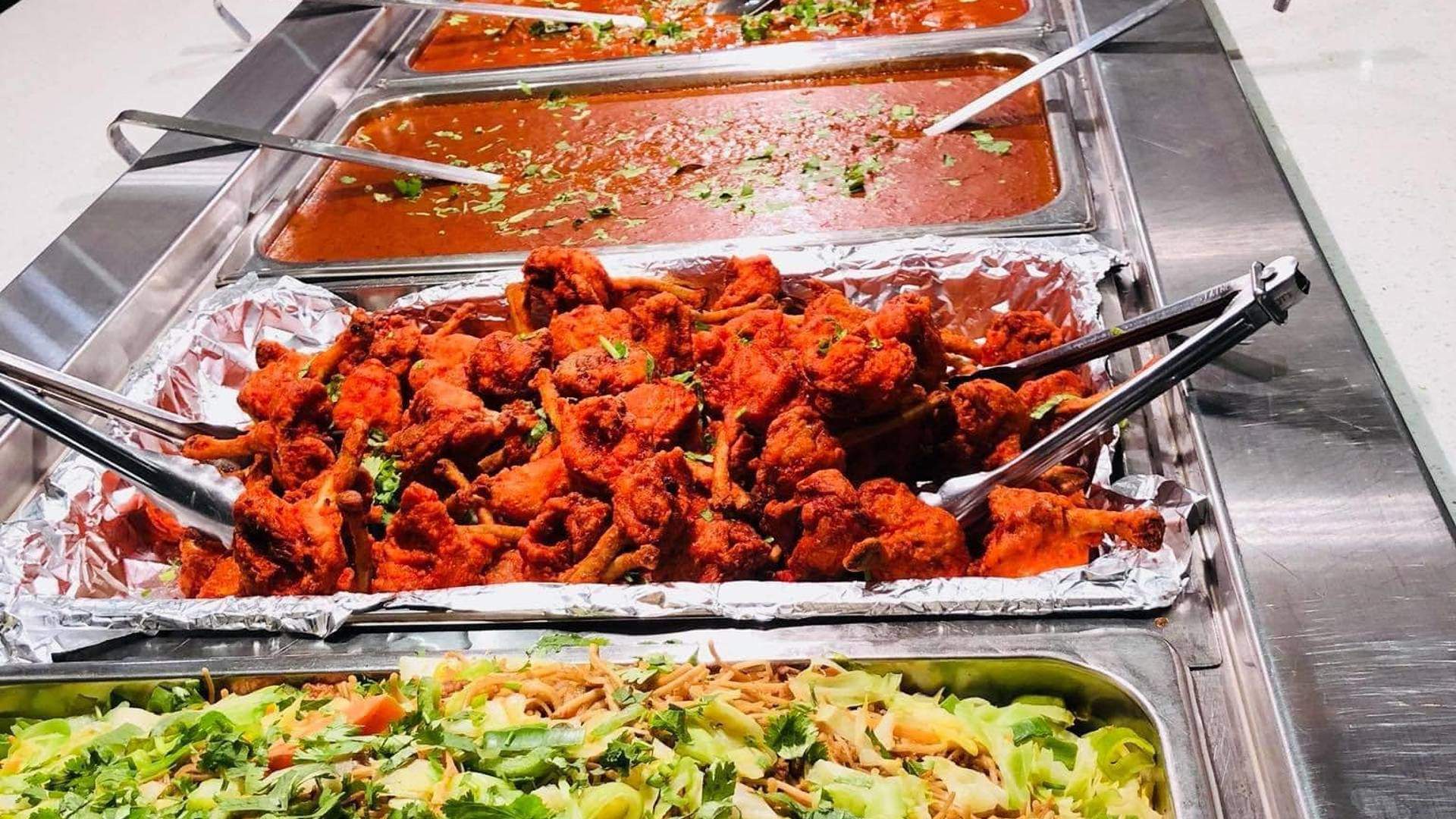 Mohammed told Concrete Playground the closure was due to staffing issues, citing an inability to get experienced chefs and waitstaff during Auckland's lengthy lockdowns and border closures.
"We don't have the staff, that's the main reason for closing the buffet," he said. "We've been struggling to hire the good chefs from India because the borders aren't open, and the students who work for us [as waitstaff] aren't here. The chefs need to apply for visas and it takes a long time — we need more support."
Mohammed says the buffet was particularly popular in the community, and would often have long lines down the street half an hour before opening. "Our communities loved the buffet, we were [serving] upwards of 400 to 500 people in a day," he said. "They loved the chefs making fresh naan bread in the tandoor."
He also lamented the loss of Kebabish, a more recent opening he said was doing "very well" before lockdown.
The hospitality leader said he hadn't been able to bring himself to post on social media or Paradise's official website about the closure yet, and wasn't planning on making an official announcement until restaurants were allowed to open under the government's post-lockdown traffic light system.
"This is my family business — we are doing hard work and spending a lot of time, energy, experience and money," he said. "How we feel, you can imagine … it's a big loss, it's a big disappointment to our customers and to us."
Mohammed said he hoped after lockdown there would be more opportunities for future restaurant openings. "[But] it takes time — it takes time to rebuild a big loss. I don't know when the time will be," he said.
If you're craving a Paradise fix and keen to support a local icon, the restaurant is still currently operating for takeaway throughout lockdown.
Paradise's dine-in restaurant remains closed during Auckland's level 3 lockdown, while the takeaway restaurant remains open. 
Published on November 22, 2021 by Sarah Templeton