Queenstown's Beloved Taco Medic Is Finally Bringing Its Mexican Fare to Auckland
The taqueria has gathered a cult following down in Queenstown for its fresh, handcrafted tacos — and now it's set to open in Tāmaki Makaurau this month.
One of Queenstown's not-so-hidden gems is finally making its much-hyped arrival in Auckland, giving fans of fresh, made-to-order Mexican fare another delicious option.
The Taco Medic food truck was the country's first craft taqueria when it was founded by two Kiwi cousins in the back of a converted Mercedes Benz Sprinter back in 2015.
In more recent years it has expanded into two brick and mortar stores, but it's the back alley restaurant in Searle Lane (behind Ice Bar) that's become one of the adventure capital's dining hotspots. With a completely gluten-free menu of meat, seafood and vegetarian options ("land", "sea" and "soil" on the small menu) and handcrafted tortillas made daily, it attracts crowds from all over.
But now no more shelling out on airfares just to grab a bite — if thats something you've ever done. Come Friday, January 21, Taco Medic is opening its first store in Tāmaki Makaurau.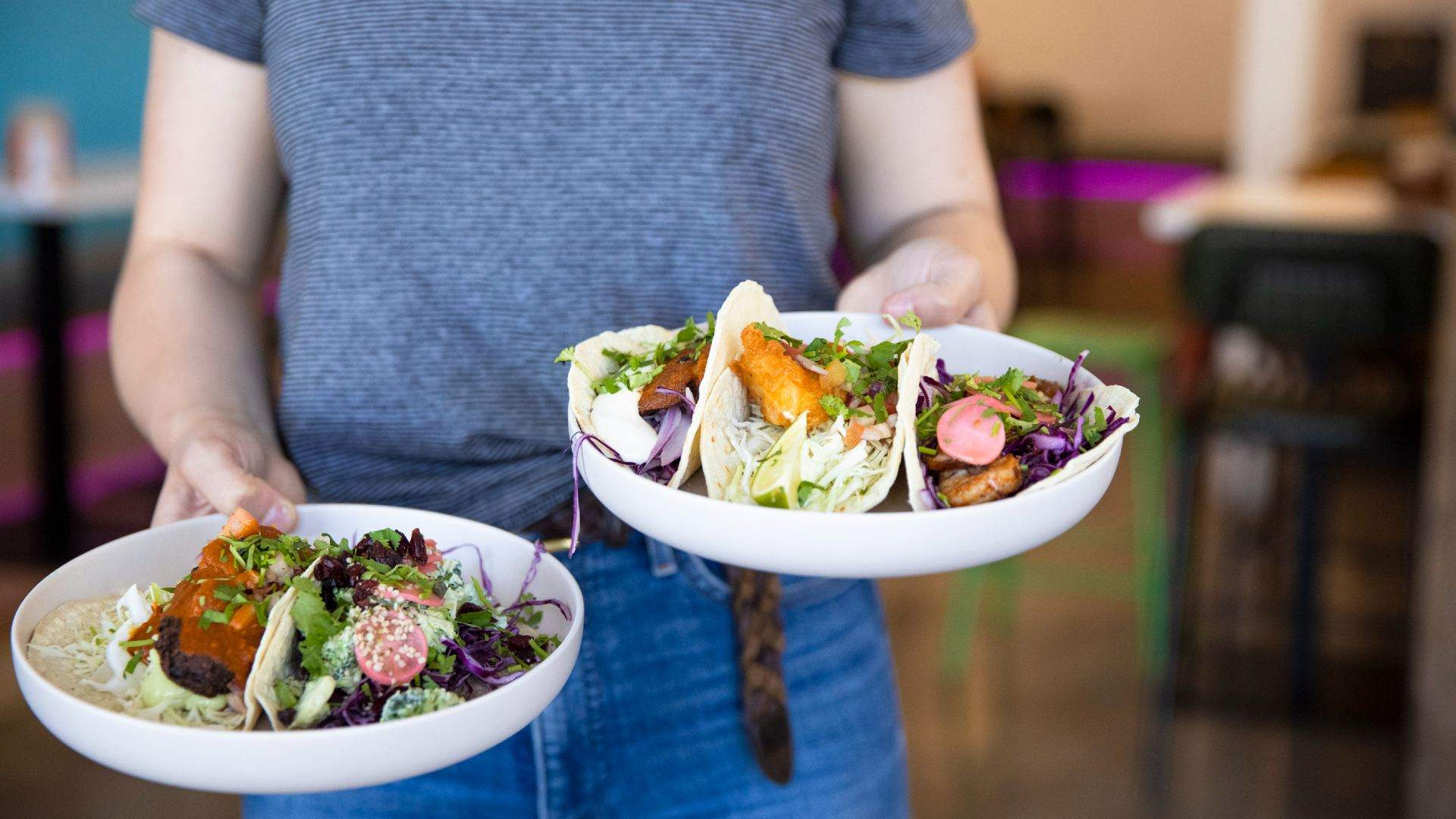 Based in Ponsonby Road's bustling strip of eateries, the new store will have the same gluten-free menu punters already love, and co-founders Anthony Wilkins and Robbie McGillivray say they hope it will have a similar sense of community.
"At the heart of it, we're a family business and our community is hugely important to us. We have a close community down here in Queenstown, so we wanted to create a space in Auckland that welcomed our neighbours into a cool space to enjoy craft tacos, washed down by a craft beer or two," McGillivray said in a statement. "Ponsonby felt like the perfect destination space for us to achieve that."
The menu holds a little something for everyone. Those who think no meal is complete without several varieties of meat can try the 'Stockman' with its 12-hour slow-cooked beef brisket, and the pork belly-filled 'Bushman'. For those keen on fresh kaimoana, the seafood tacos include the 'Kōura', stuffed with chilli and lime marinated prawns, or the 'Bajaman', where the day's catch of fish is fried and battered. Vegan and vegetarian options are also available, including the 'Kaimanga', filled with a walnut and pepita fried culet.
It's not the only site of expansion. A North Island-based taco truck is also launching from the team, which will be travelling around the North Island during summer and can be booked for parties, events and markets.
Taco Medic's first Auckland store will be opening its doors at 130 Ponsonby Road on Friday, January 21. Opening hours and online orders will be available soon on the offical website.