FOOD & DRINK
Six Cosy Wellington Bars to Hide Away in This Winter
Whether you're after a midweek tipple or late-night rendezvous, these watering holes will see you right during the colder months.
In the depths of winter, it's easy to slip into full hibernation mode. This is characterised by pyjama pants, Uggs and an endless cycle of work, Netflix, sleep, repeat. Sound familiar? The good news is, there is a remedy. Wellington is brimming with snug establishments that will entice you off the couch and brighten up your day, faster than you can say hot toddy. This winter, do as the Danish do: embrace the concept of hygge and get cosy in these hot spots.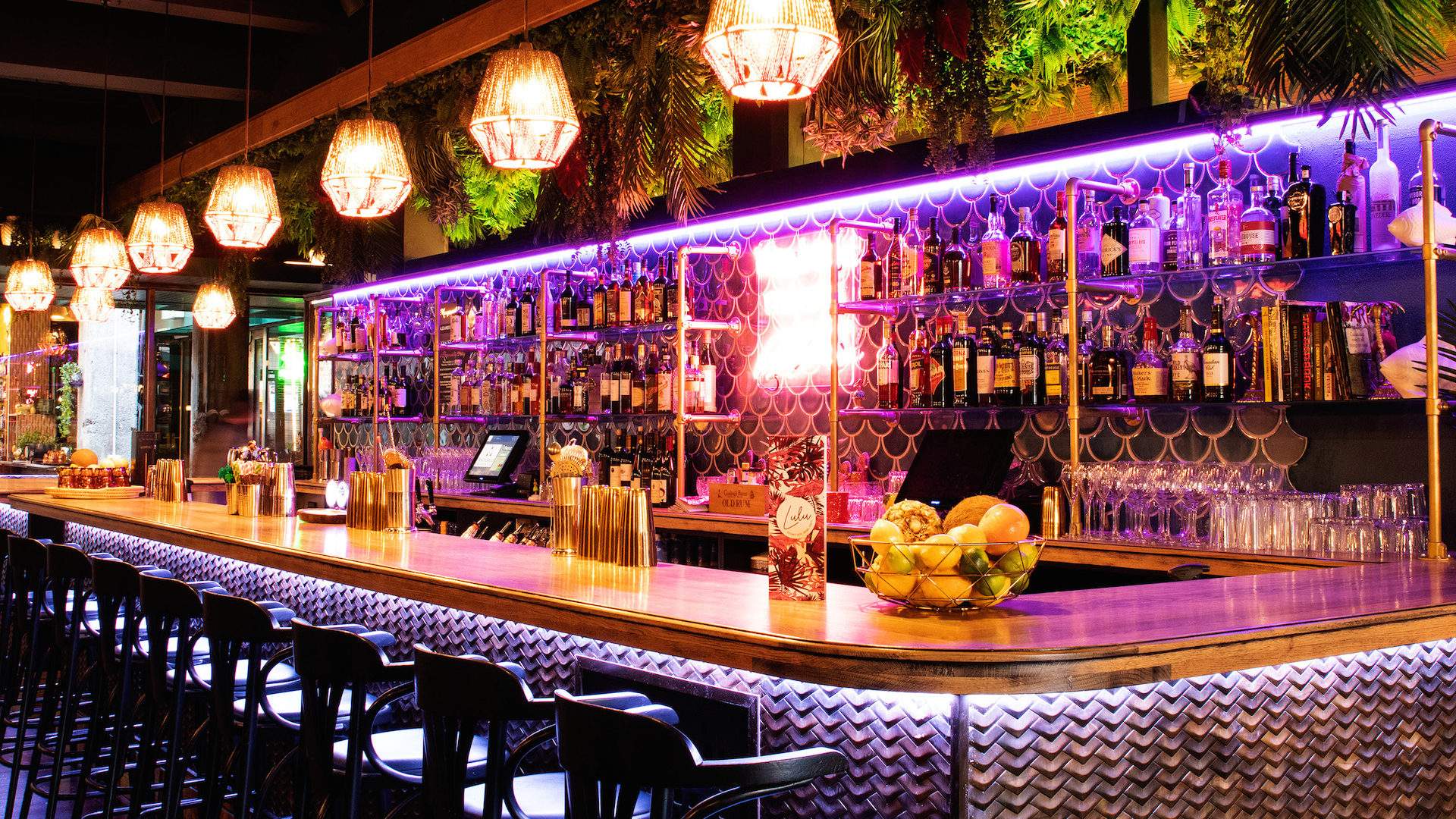 LULU, COURTENAY PLACE
If you're after an island escape but can't quite scrounge together enough change for the airfare, Lulu could be just the ticket. With its bright murals, tropical vibes and cocktails that pack a punch, this little slice of paradise will warm your cockles. If you want to get lit, share a flaming volcano bowl — a cocktail set on fire that'll ignite your night. Head for the courtyard where you'll find a glorious heated bench to warm your tooshie and tropic like it's hot.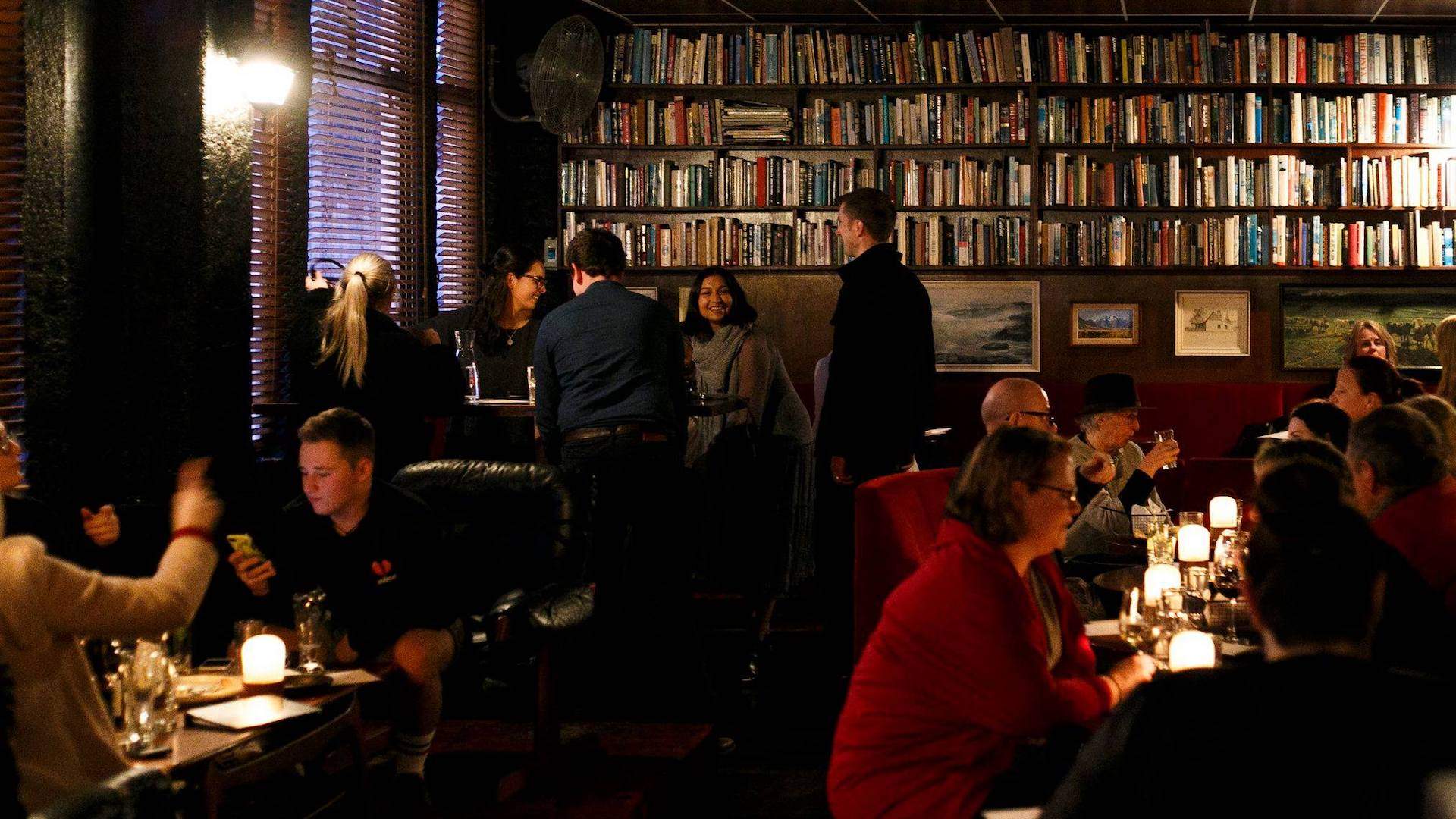 Bibliophiles and cocktail enthusiasts alike flock to this Courtenay Place bolthole, famous for its off-the-wall book collection and scrummy drinks. The dimly lit space provides plenty of cosy nooks, perfect for curling up, cocktail in one hand, book in the other. Treat yourself to a decadent Netflix and Chill cocktail while flicking through Mills and Boon. Or imbibe a classic like The Grape Gats-berry while poring over some Fitzgerald. For something extra soul-warming, try a boozy hot chocolate. With tasty snacks and desserts to graze on as well as live music on Fridays and Sundays, The Library is the ideal place to get into someone's good books this winter.

It may be pint-sized, but that makes this craft beer haven all the more cosier. Boasting colourful, kitschy surrounds, regularly rotating taps and staff who love a bit of banter, this is your friendly neighbourhood bar, smack bang in the middle of the city. Saddle up to a bar stool and sink a few pints as you admire the Star Wars paraphernalia. You can also order pizzas delivered hot to your table from the uber delish Pizza Pomodoro, located across the laneway. With warm company, hot pizzas and cold brews on tap, you won't want to leave this snug spot.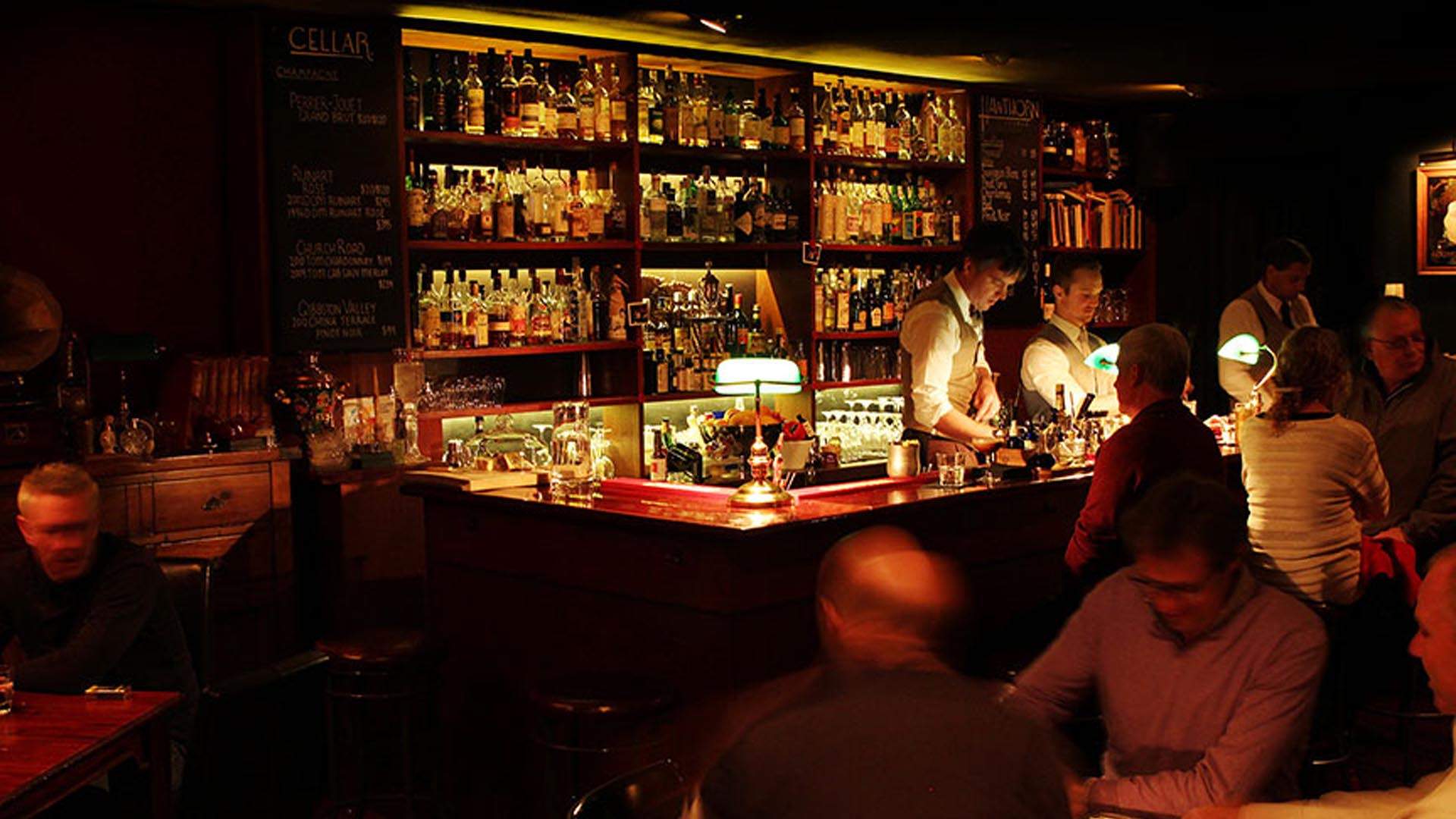 One of Wellington's hardest to find bars, this chic retreat rewards the curious. Channelling a 1920s speakeasy, Hawthorn's intimate interior is decked out with plush couches, card tables, ornate lamps and dapper bartenders. The cocktail menu changes with the seasons, offering unique and inspired libations to fire you up. If you prefer the classics, that's fine too. Otherwise, have a yarn with a bartender and they can whip up something special, tailored to your tastes. Once you've picked a tipple, settle in next to the roaring fire and let the winter blues melt away.


This sophisticated Chews Lane haunt really has it all. Whether you're in the market for brekkie or dinner, whiskies or wine, you'll find it here. With a tidy 17 brews on tap, The Hudson's craft beer lineup is nothing to sneeze at. Then there's the gin. Swap your 99 problems for 99 gins. You'll have trouble choosing one. Luckily, there's a nifty way to avoid decision-making angst. Take a punt with 'Spin and Tonic' — spin the wheel and nab one of the featured gins for just $12. As for the grub, opt for one of the chef's charcuterie or cheese tasting boards, or DIY by mixing and matching meats and cheeses. Offering plenty to whet your appetite and wet your whistle, The Hudson is a top spot to hunker down on a cold winter's day.



An oldie but a goodie, Southern Cross is a top notch hang out all year round but takes on an extra level of comfiness in the colder months. Decked out with retro couches, cushy armchairs, mismatched lamps and fireplaces galore, Southern Cross is your home away from home — but better. Here, the pantry is always full and the bar is always stocked, so it's a good place to hole up for a few hours. There's stacks of board games to help you while away wintery days, as well as giant jenga if you're up for real challenge. The Cross also has a chocka events calendar, with quiz nights, knitting circles, drawing classes and live music. Snuggle up in a booth with a mulled wine or cider and chill.
Published on July 01, 2019 by Catherine Reisima