The Wellington Food Show Is Returning This Month, Stacked with Celeb Chefs and New Zones
Calling all taste testers and lip smackers — the Food Show is back.
The onslaught of a sub-zero winter windchill down Wellington's streets means two things: puffer jackets and beanies are coming out of storage,  and food festivities are back in force. This year is no different, as the much-loved Wellington Food Show finally makes its return to Sky Stadium on the last weekend of May.
With over 120 exhibitors on the lineup for this year's festival, local vendors will be showcasing what's new and exciting in craft beers, meats, cheeses and plant-based products. This year punters can head to new zones like the Deli Collective and the Artisan Village to nab everything needed for the perfect cheese platter. Or they might choose to learn to use raw ingredients and how to make sugar-free treats actually delicious in a cooking demonstration from Ceres Organic Healthy Hub Kitchen.
Then they can enjoy a cheek bevvy down Brewers Lane, before nabbing (another) bite from one of the food trucks down Street Food Alley.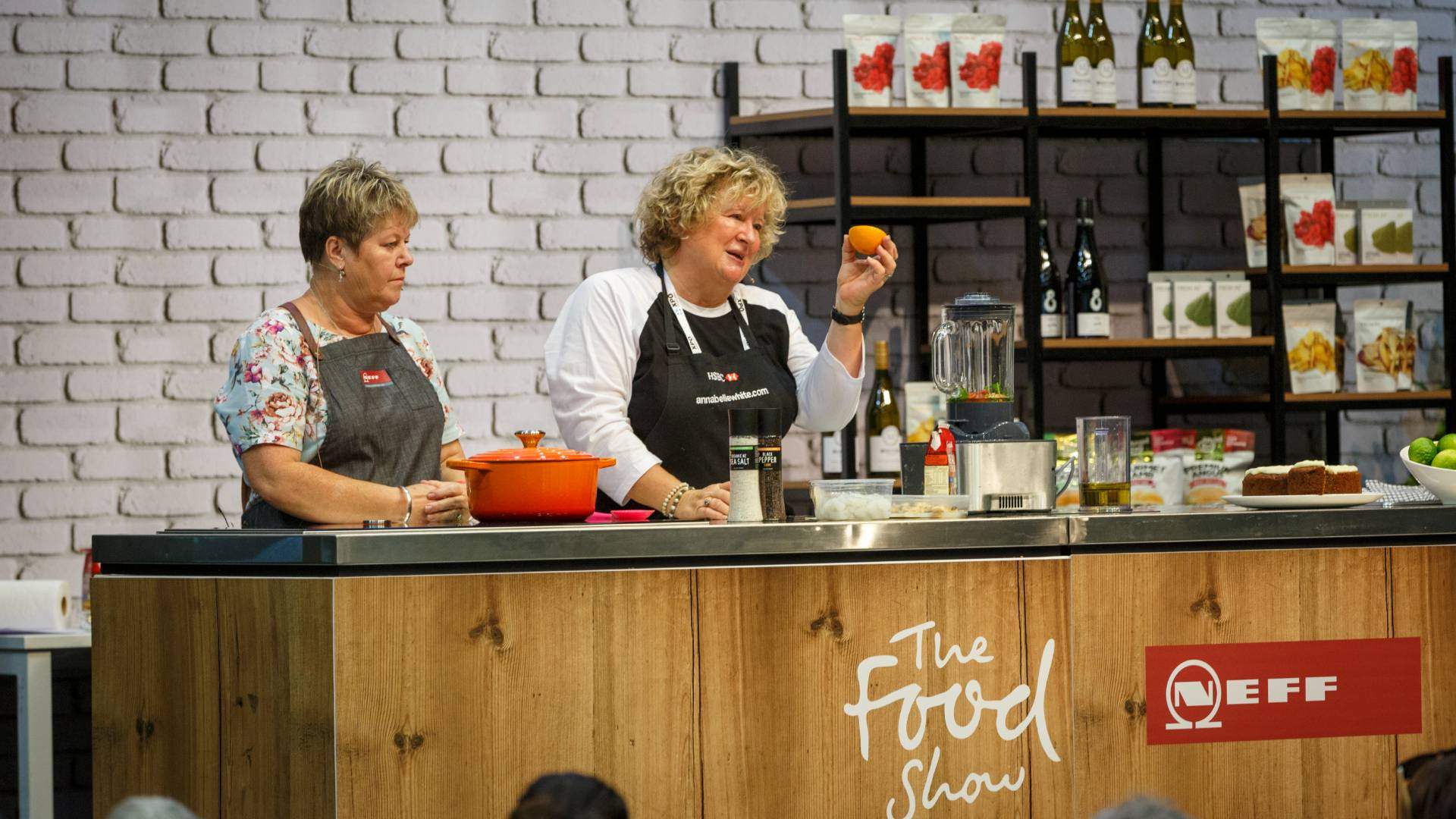 At the forefront of every devoted and hungry Food Show attendee's mind will be the celebrity chef. The show has previously been graced by such guests as Nadia Lim, Chelsea Winter and Simon Gault. This year some of the country's best celeb chefs are stepping up to the plate, with Annabelle White, Peta Mathias and Michael Van de Elzenall all giving masterclasses on dessert making, cooking the perfect steak and more.
General admission costs $20 for adults, and if past years are anything to go by, you'll head home with a full tummy and bags of delicious treats, ready to get creative in the kitchen.
The Wellington Food Show will take place from Friday, May 27 until Sunday, May 29. Doors open at 10am each day and adult passes are $20 each. Find more information on the food show's website.
Published on May 03, 2022 by Sarah Templeton